Simple Storage Box Updates You Can Do
Simple storage box updates you can do, really. A few supplies and you can upcycle what you may already have!
I love pretty storage boxes, they catch my eye at every decor store I go to. They are like little works of art or they can be. These simple storage box updates will hopefully inspire you to do a little upcycle project!
This idea came about when I was working on my office update for the One Room Challenge. We installed floor-to-ceiling much-needed shelving and storage. Some of the items on the bookshelves needed to be corraled. I dug through my stash of boxes and found the perfect candidates.
The blue and gold box inspiration came from a $600 version I found at an online boutique. It was exquisite and while my version is a reasonable facsimile and more of a cousin versus its twin – I am super happy with the way it came out.
Supplies:
Acrylic craft paint
Foam brush
Gorilla glue hot glue/ hot glue gun (the gorilla glue sticks well to the glass)
Split wooden round balls
All these items can be found at your local craft store.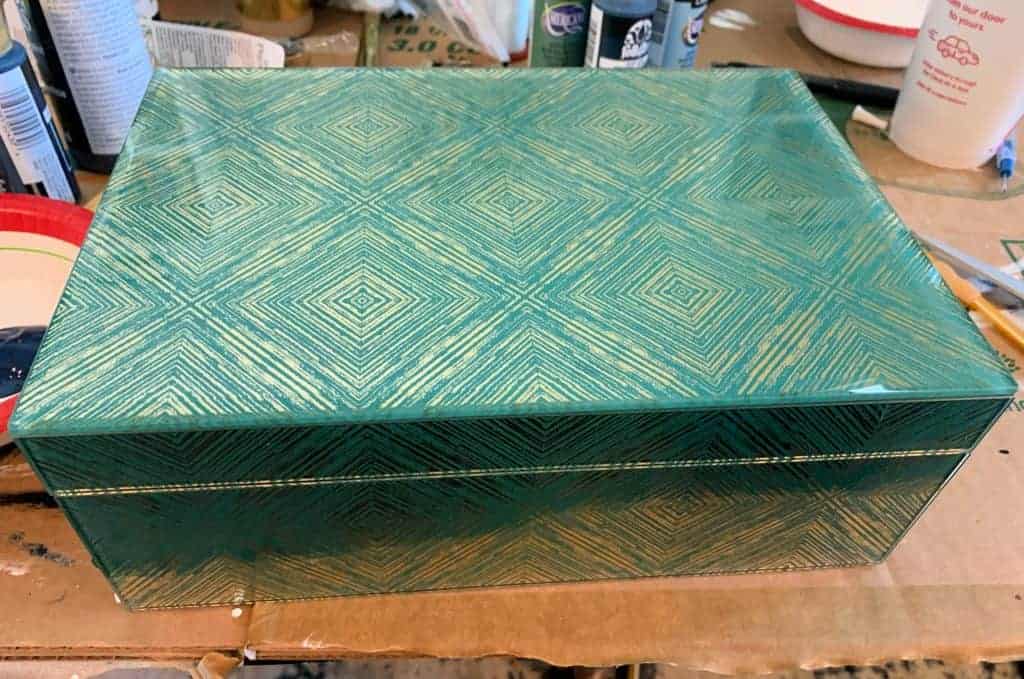 Paint the box in your favorite acrylic craft paint color. It took three coats for full coverage.
Once dry attach the little wooden split balls using a hot glue gun. I just eyeballed mine to save on time.
I fancied up the wooden split balls with my go-to Rub n Buff so now they create a touch of glam.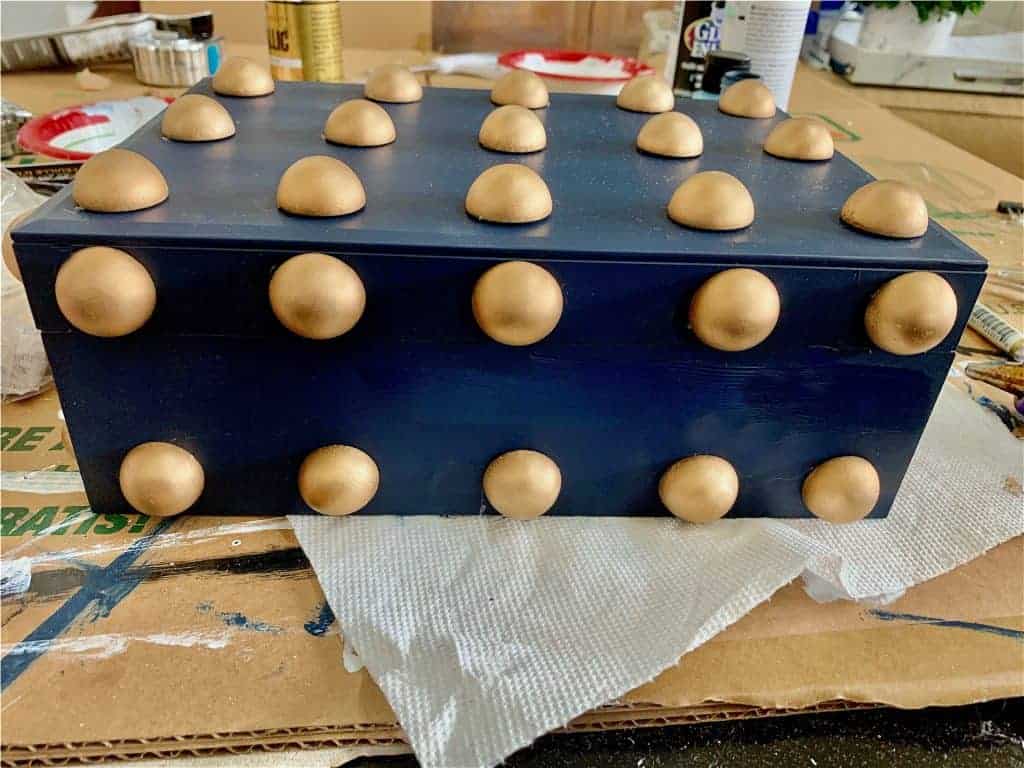 The second box was even easier – this box had a Capiz shell type of finish that went dirty beige yellow over the last few years. It was not going to work for any space in any room. So, I watered down slightly a bit of gloss white acrylic paint and did a wash. I layered the gloss white until the box made me super happy again. I left the gray-blue stripes alone.
Simple storage box updates are really that simple. A little paint does wonders!
Wanna see more projects from this room?
Update office storage with paint.
Repurpose a Candle Jar For Gorgeous Organization
Til Later Friends,