Easy Outdoor Fountain Update
This easy outdoor fountain update idea is a great weekend project. Change the look with these great products from the craft & hardware store.
I love the sound of water and purchased a wall fountain many years ago from Lamps Plus for my little porch. I thought it was a soothing way to welcome guests or sit outside and visit with my wonderful neighbors. Time went by and the fountain became tired and needed a refresh. How did I make this little easy outdoor fountain update happen? Read on and I will show you how!
Here's the way the fountain looked originally –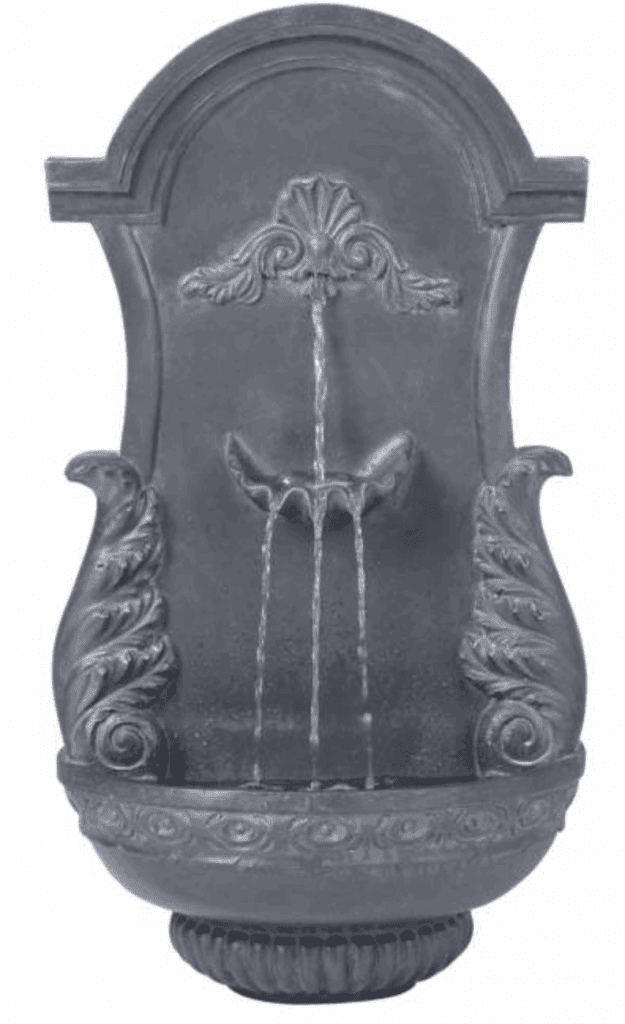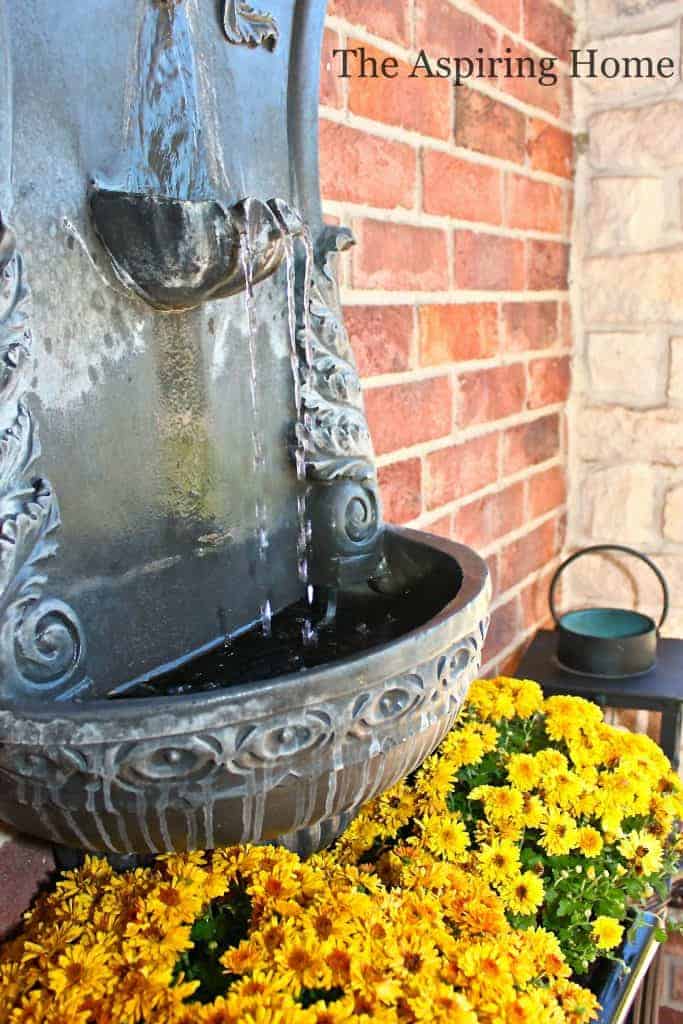 The hard water started to create a patina that I liked but then the sun really faded the fountain. So, I decided to use my DecoArt Renaissance Brown Paint as a base and DecoArt Bright Copper for the top layer. Loved it and it lasted for several more years until it didn't.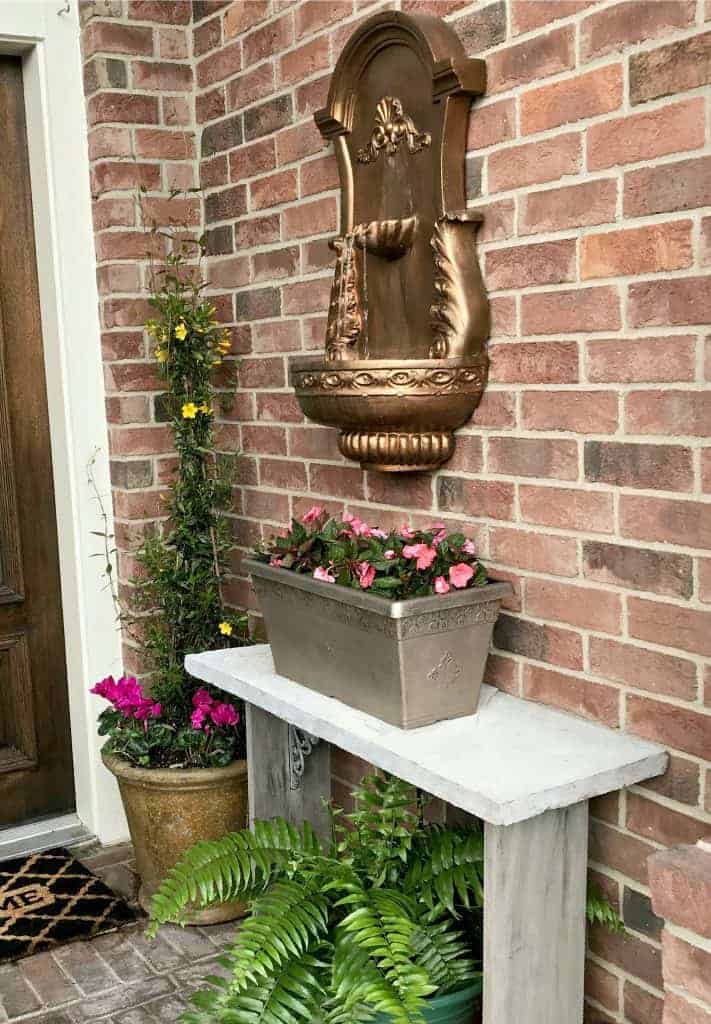 Now, the fountain is sporting a new look for the new house. To create this outdoor fountain update, I had to sand down the old copper color a bit so the new paint could grip.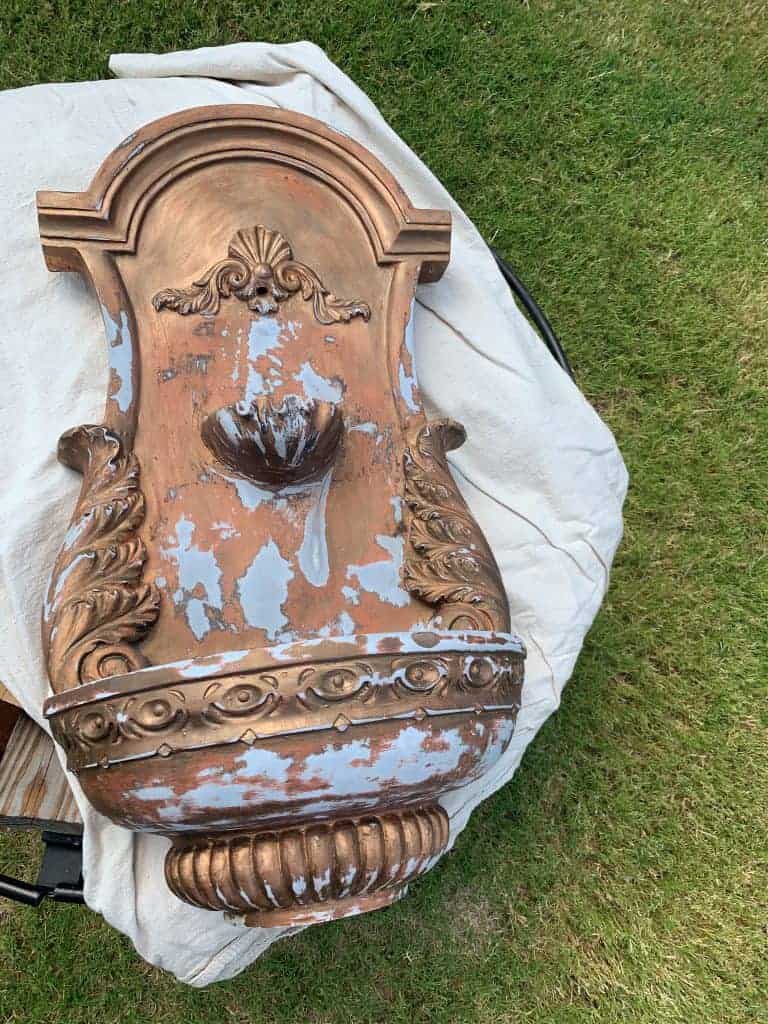 Love love LOVE this product! This is my favorite finish on my fountain. This stone textured spray paint really upgraded my wall fountain. I chose to use Caribbean sand color. You will need a few cans of this paint product to get the coverage to create the stone effect.
Ready for the after?
This picture is from my Fall home tour back in 2020. You can see all the Fall beauty of that tour here.
Need an outdoor fountain? I found these for you!
*Affiliate links are used here. If you purchase through these links, I may receive a small commission at the extra charge to you.

Til Later Friends!