Bookcase Makeover Using Black Ink Marbled Paper
Here's a quick gorgeous bookcase makeover that happens to be removable if you tire of it! I'm not sure I will tire of this fabulous paper though.
I wanted to share with you a little inspiration for your bookcase. I will be honest and tell you that I have been feeling a bit brain fogged concerning my bookcases but I have come up with a pretty cool bookcase makeover solution!
The formal living room has ceilings that soar (22ft) and is a bit oddly shaped. The fireplace is on an angled wall (we will call wall 1) next to a large opening that leads into the kitchen and family room area. Wall 2 has three large windows. Wall 3 is the only wall without openings. Wall 4 is nothing but stairs. Wall 5 has an arch opening that peaks into the kitchen. Building the bookcases on the wall 3 really anchored the room and made it feel like a space you would want to stop and stay awhile instead of using it as a pass-through.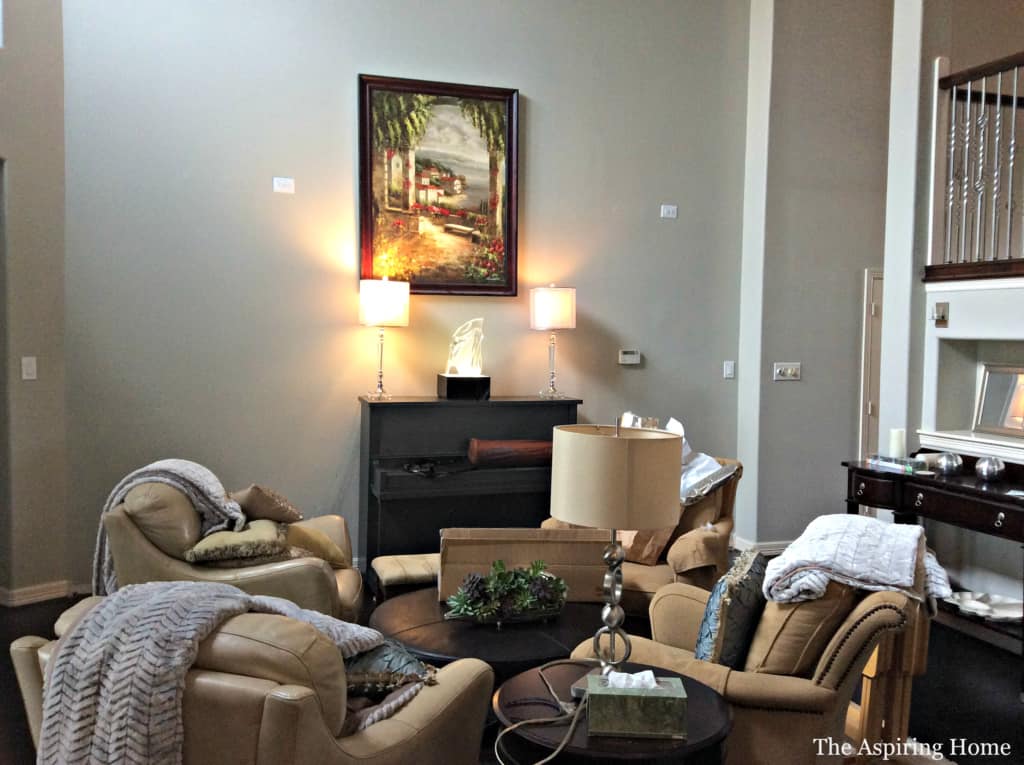 Even though the bookcases made the room feel more inviting – they lacked flair.
While I was surfing the web and contemplating what to do ….
I ran across this material.
I was smitten. The picture just doesn't do it justice. The movement is glorious and the yellow you see? That is glimmering gold my friends. The paper arrived quickly and it was easy to add to the bookcases. I chose to use a non-permanent double-sided tape to attach to my bookcases.
I love it but I know I get ancy to change things and I wanted to be able to do so without ruining the bookcases.
I simply added tape to the back of the paper and position on the bookshelf back.
Each piece of marbled paper is unique so play it up!
This paper is so very forgiving, you gotta love that, at least I do since I tend to make a few mistakes creating projects.
How gorgeous is this! But we aren't finished yet – beautiful bookshelves need to be fabulously lit!
Remember these from the inspiration board?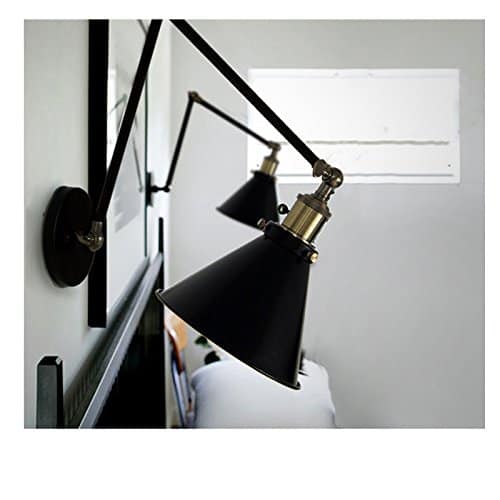 The sconces I originally purchased are no longer available but, click here for a very similar product.
The fixtures get a slightly bad rap online but I love mine and I couldn't beat the price. Bookshelf lighting usually runs between $100 to $600. *I did have my electrician friend come over and turn these into plug-in lights.
Next, I grabbed a scrap 1×4 and stained it to make the bookshelves and we then installed the lights on top of the bookshelves so that they hung over the edge.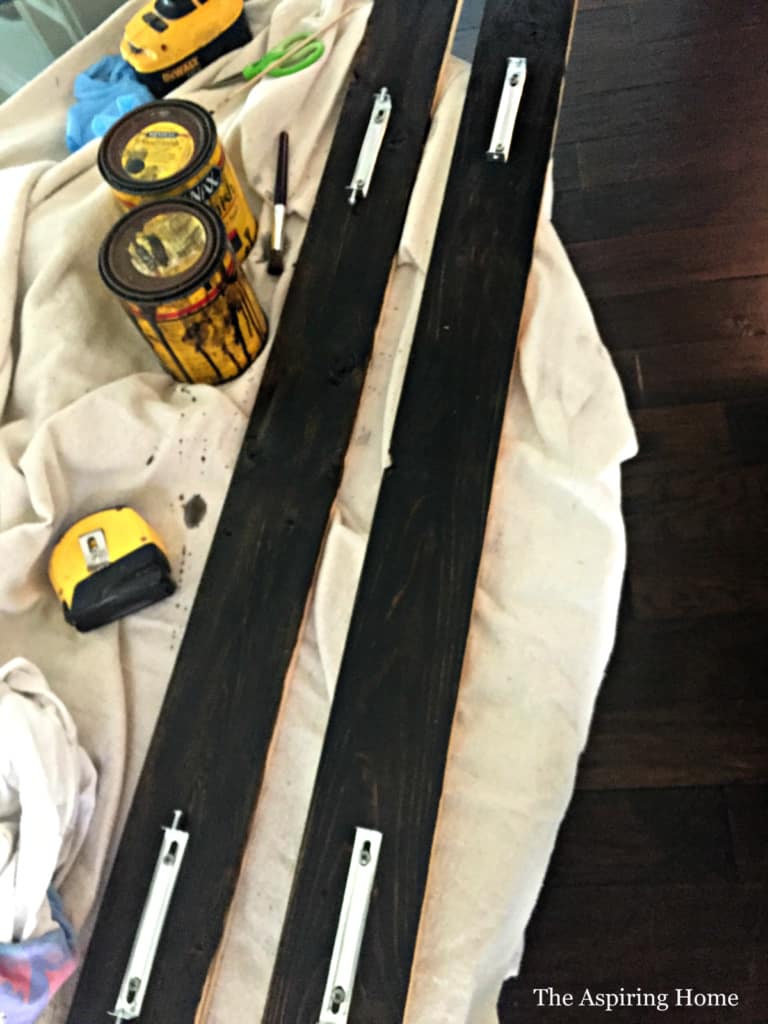 And voila! Let there be light! I am still working on the adjustment of the lights, merchandising the accessories, and books, but I am so very happy with the outcome and couldn't wait to share it with you.
The Formal living room makeover is coming together… slowly but we are moving forward!
Till Later,