Repurpose a Candle Jar For Gorgeous Organization
Do you have an empty candle jar laying around? Did you know it can be a fantastic supply organizer all dolled up?
Ready to repurpose a candle jar for gorgeous organization? Come on, I can't wait to share how easy this project is!
I have a confession. I tend to hold onto things because they remind me of sweet memories and precious people who have come and gone in my life. Everything from concert tickets to empty candle jars to the bigger stuff.
But, back to the candle jar, this particular jar was given to me by a dear friend for my birthday one year. The smell was heavenly and the jar is still exquisite. I started using it on my desk to hold paper clips and thumbtacks.
When we gave the office a makeover – my very useful storage container needed a little dolling up.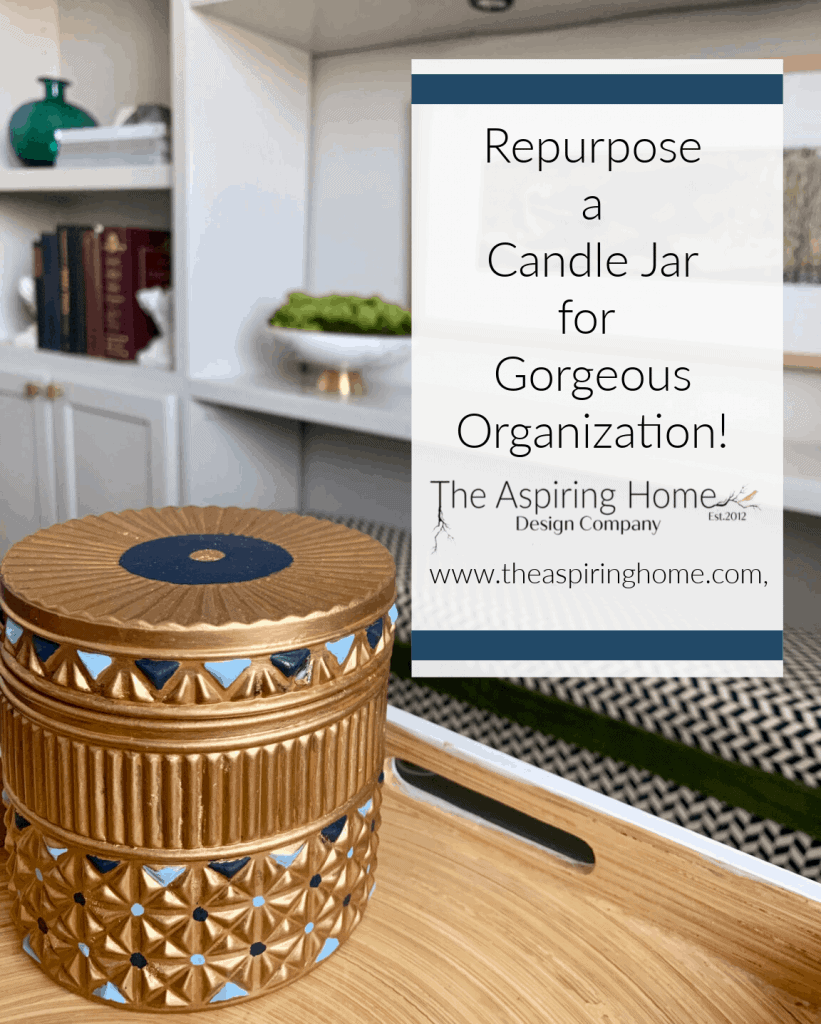 I wish I could remember the name of the candle company. The sticker was long gone but the residue lingered. A little elbow grease and a little "Goo Gone" and the residue was gone.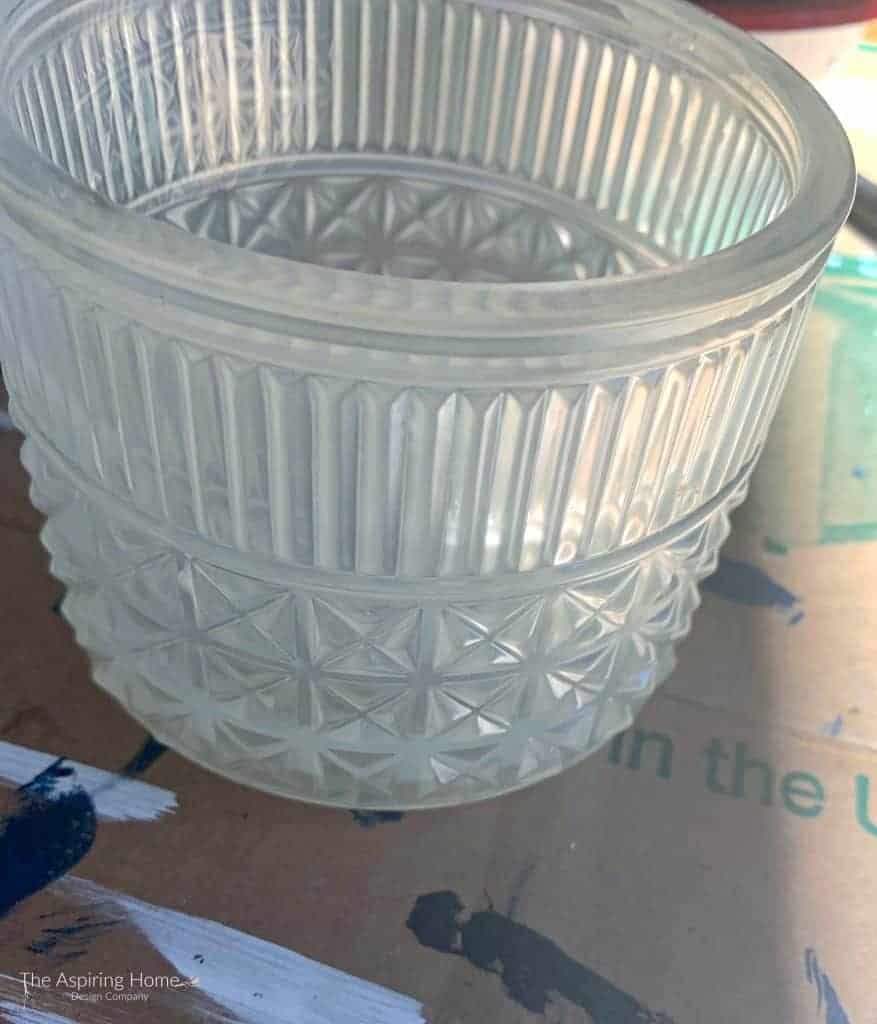 First, I painted the container in an acrylic gold metallic craft paint.


Are you just swooning over it? No? It's going to take a few coats for full coverage. Allow to dry in between coats otherwise, you will just pull the color right off.
To add a little more depth, I used a product called Rub 'n Buff. A dab will go a long long way. I just hit all the peaks of the candle jar design.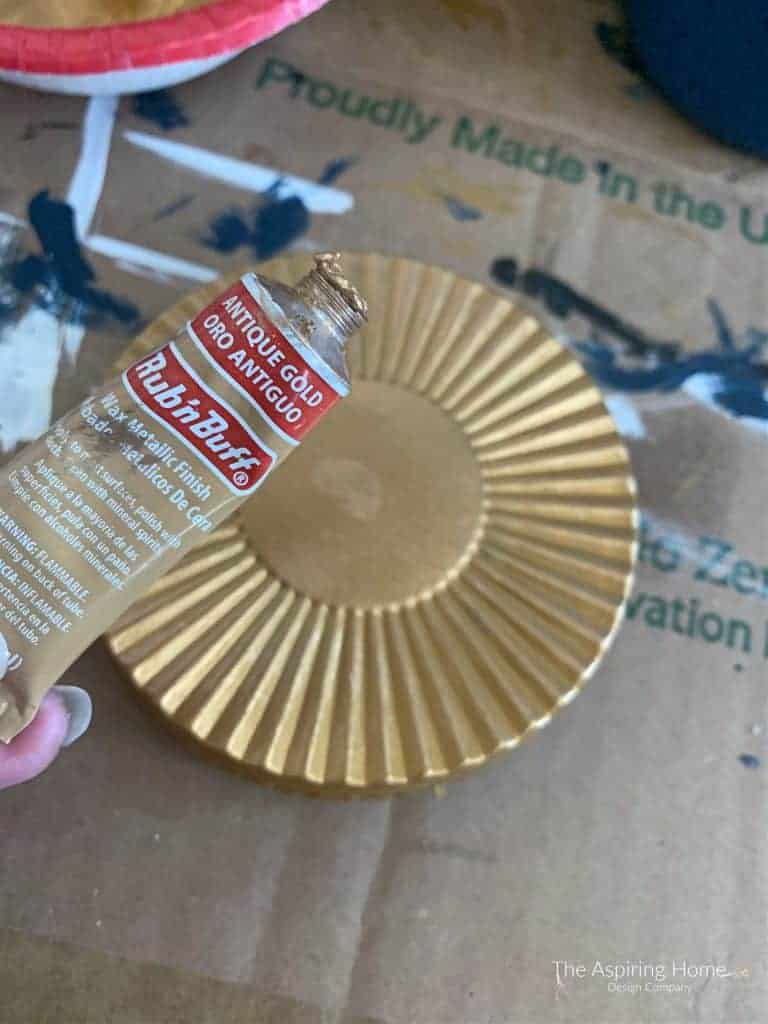 It's a little hard to capture it on camera but extra step really makes a difference.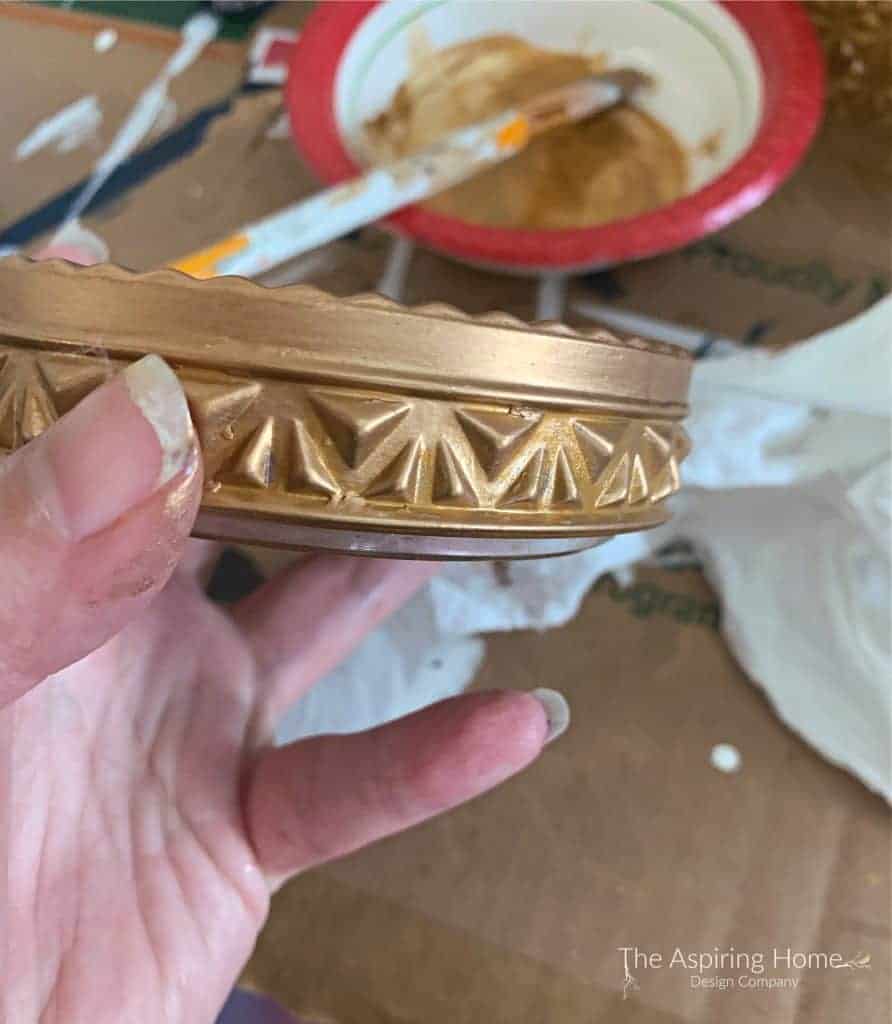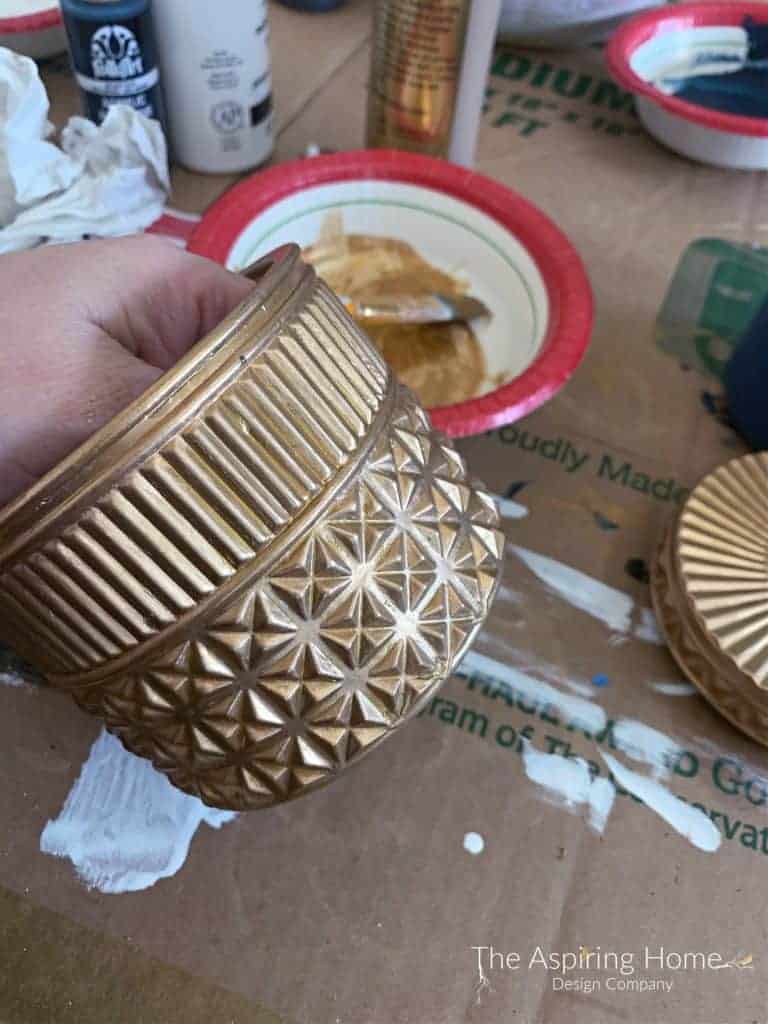 See that little glimmer? It's subtle but that's a good thing! We aren't going for Versailles here, just a little oomph.
With a small, fine brush add color. I chose navy blue and a baby blue. I could have done more color and I might later but I really loved it with the two. With lighter colors be prepared to do a couple of coats.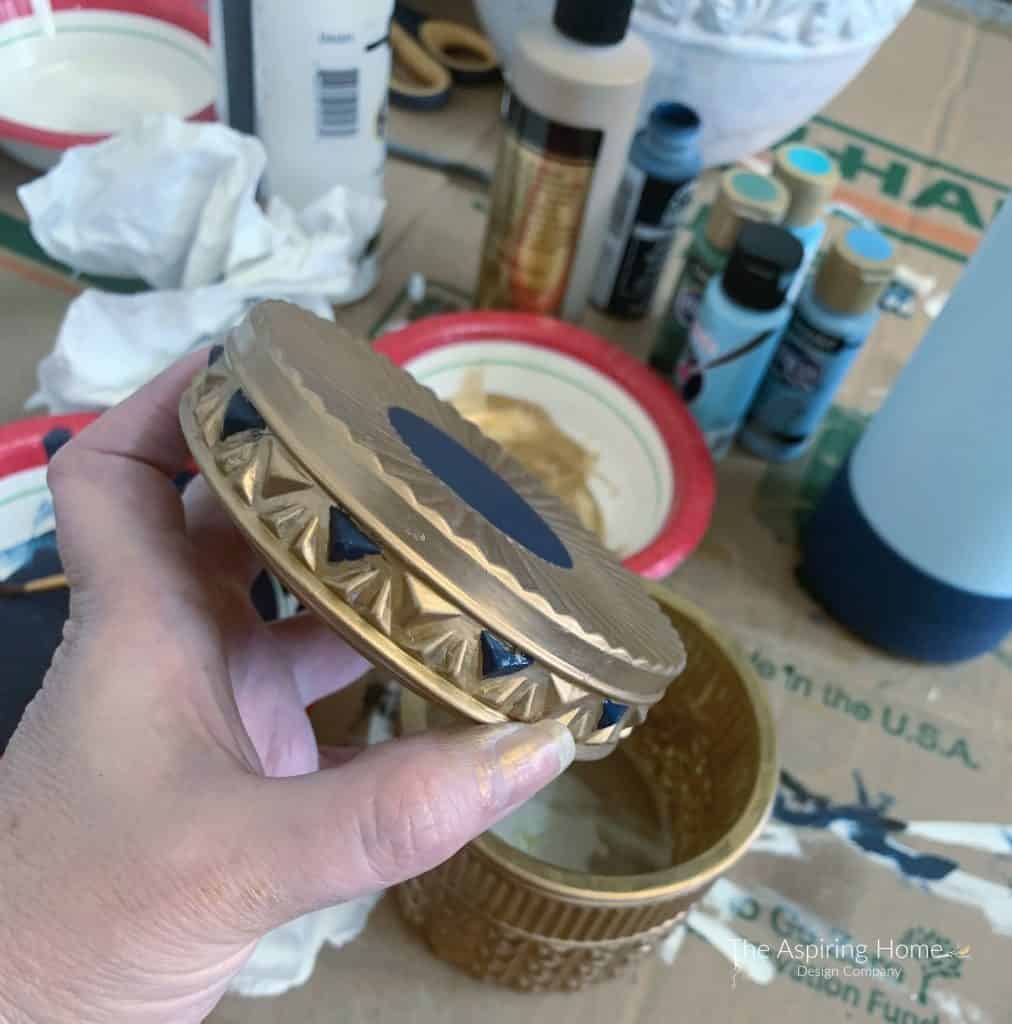 As a finishing touch, spray the entire candle jar with a glossy polyurethane. I have not sprayed mine yet because I am just not sure it's finished. Ha!
I so love looking at this beautiful little upgraded repurposed candle jar. It's useful, it's pretty, it reminds me of good friends and good times.
'Till Later Friends,