How To Make Faux Leather Curtain Tassels
Give your curtains the trim with this easy project. We are all about how to make big faux leather curtain tassels!
This project is sew simple (see what I did there?). I needed a little more "wow" for the curtain panels in my most recent One Room Challenge. You can see the final reveal here. I loved the plaid panels and the added faux leather curtain tassels made all the difference.
Supplies needed to make faux leather curtain tassels:
Rotary Cutter or Scissors
Cutting mat (if using rotary cutter)
Ruler
Hot glue gun and glue
Sewing machine
Coordinating thread color
Sewing machine needle specifically for sewing vinyl
Faux leather of your choice
I really wanted the tassels to mimic the tassels you find on a pair of good leather men's shoes. I decided to make my fringe width a little wider for more impact – these tassels will hang at the top of the curtains and are meant to be seen from across the room.
I started with marking out and cutting a rectangle of my faux leather. My rectangle measurements were 10 inches by 24 inches. I cut two of these rectangles (1 per set of tassels).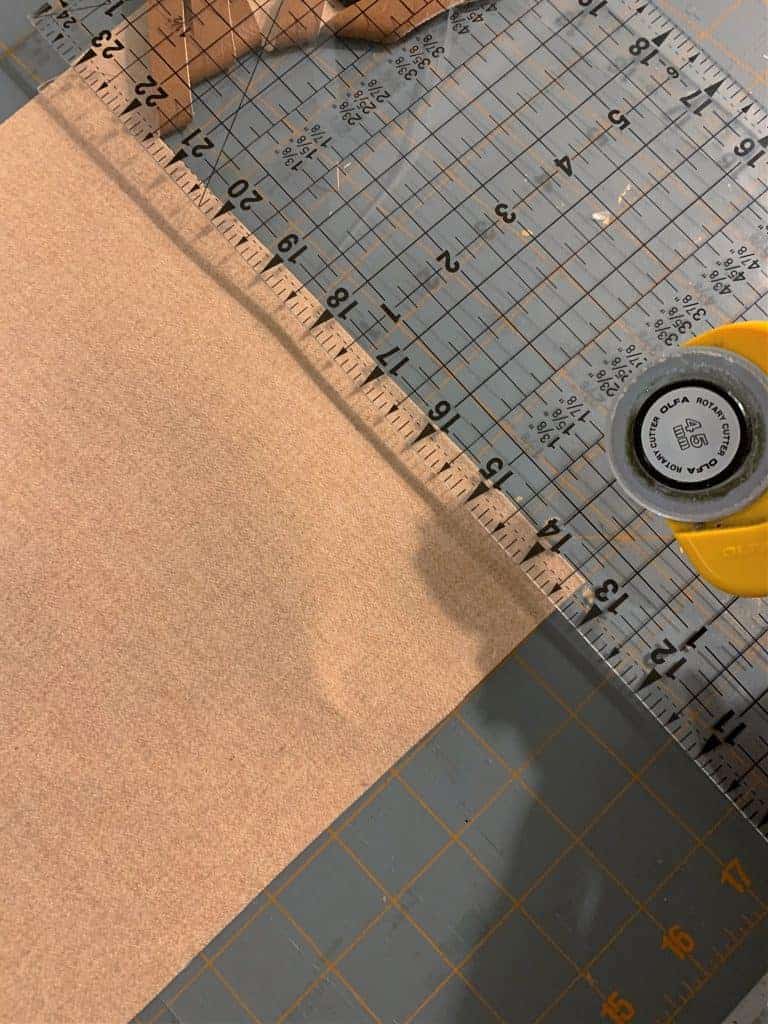 Then I began cutting the fringe. I used a rotary cutter and mat to make the work go fast. I made sure to cut just up to the 1-inch mark. Once the rectangle is fringed – Cut the rectangle in half. It may not be a perfect half, one side may have one extra fringe piece. That's okay.
Next, let's make the cord. Determine the length of your cord. I chose to make mine 24 inches long. With your scissors or rotary cutter, cut a piece of faux leather the determined length by 3 inches wide. Fold one side of the piece toward the middle and sew a basting stitch. Next, fold the other side toward the middle then, fold again. Sew on along the edge – I set my stitch length to 4.
Remove the original basting stitch carefully.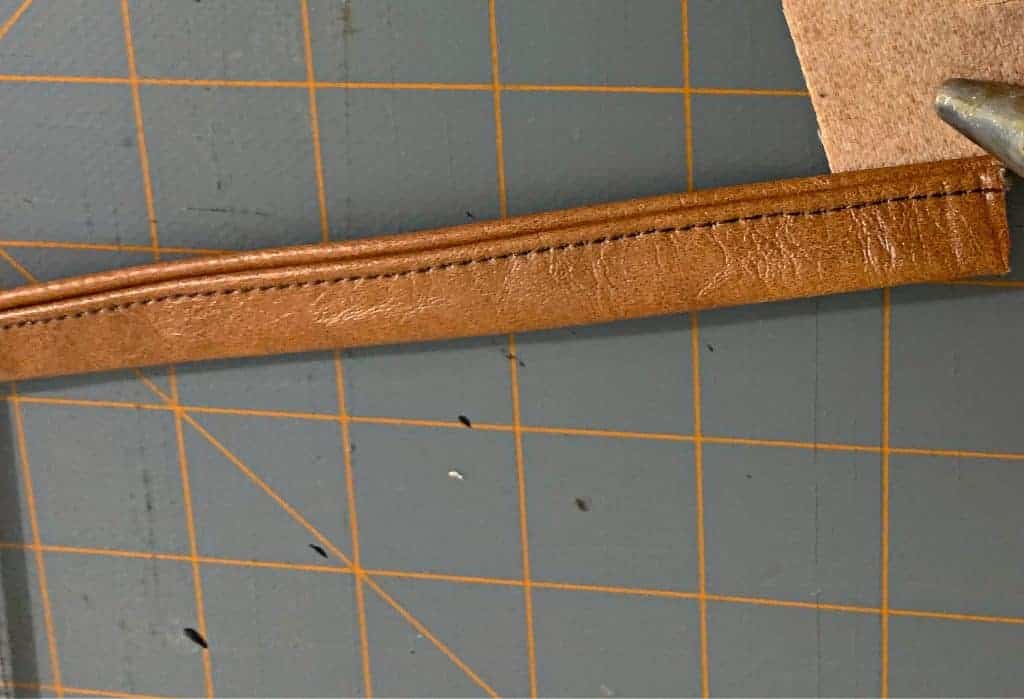 Now, it's time to make the magic happen. Lay one end of the cord on the back of one section of fringe. With your glue gun, secure the cord to the fringe. On the other side of the fringe piece – fold the end in and hot glue to create a finished edge.
Gently begin rolling the fringe adding a little hot glue to secure the fringe as you roll it. Be careful to make sure the fringe rolls evenly. Repeat on the other end of the cord with the remaining fringed piece of faux leather.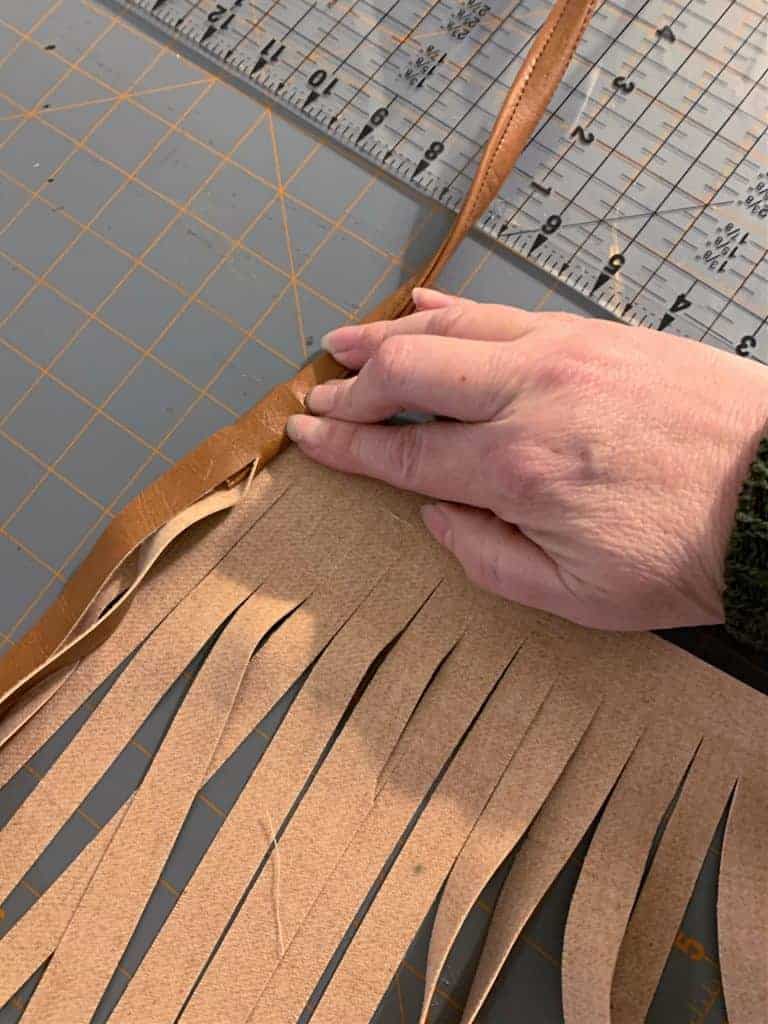 All that's left is to hang the tassels. I just attached the tassels with a few straight pins. *tip: note the final glued edge of the tassel and fold the faux leather cord so that part of the tassel is in the back and unseen.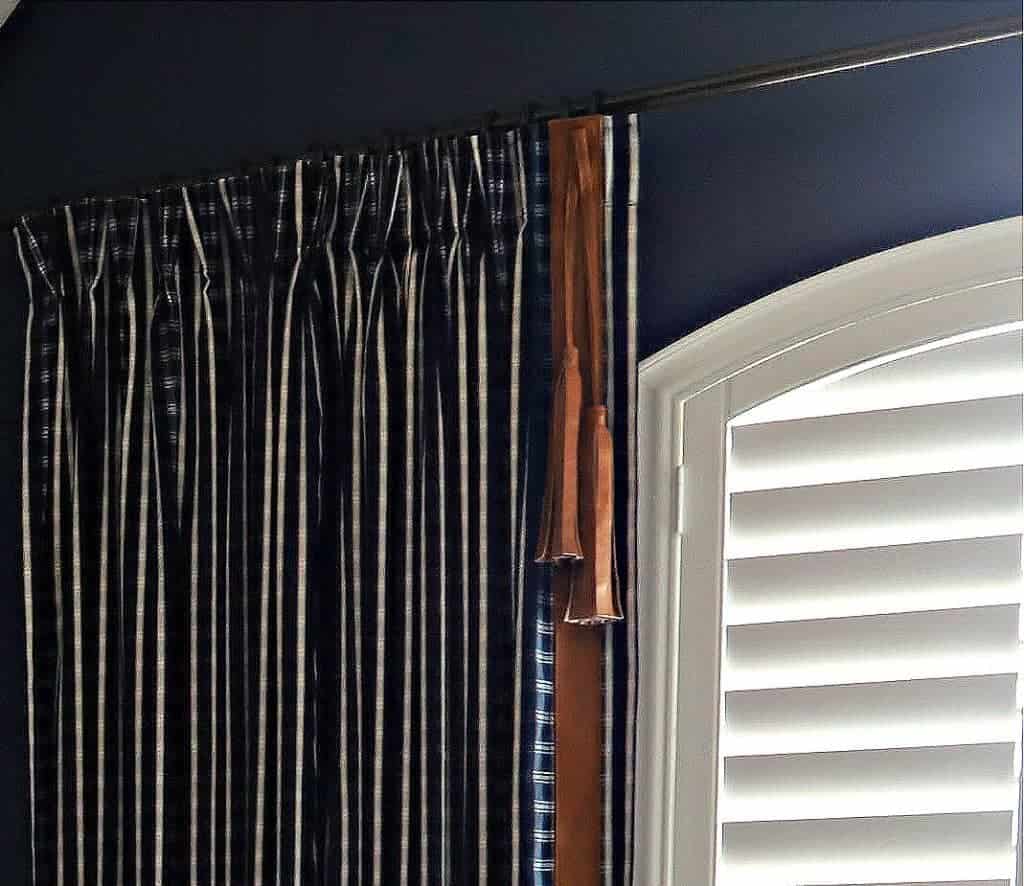 Til Later Friends!