Paint the Room! Wk 3 ORC Update
It's week 3 of the One Room Challenge and nothing creates drama faster than a dose of rich color! Let's paint the room and talk about all that's going on here.
We are at the midway point of the One Room Challenge! It has been a very busy week around here. Not only are we working on a bedroom makeover BUT I hopped on a plane and headed to High Point, North Carolina to go to market for the first time!
It was truly a fantastic experience and I was able to make some great connections. I have loved being able to do virtual design but it's time to venture out a little further… looking to make the year 2021 a big one around here by adding in-home design services.
Now, let's talk about how a color can change everything when you paint the room!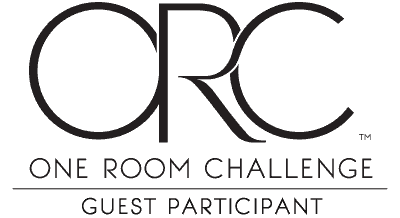 The One Room Challenge is a biannual 6-week event that takes place in the fall and spring. 20 featured designers are chosen for each challenge and share their spaces each Wednesday of the 6 weeks (find them here). Then, over 150 guest participants jump in with a project and share their updates every Thursday (click here).
This season's our ORC chosen room is a blank canvas that just had the basics thrown in. I say ours because it is all hands on deck during the challenge season. Our entire family gets involved in some sort of fashion, I have also had a couple of amazing friends swing by to help me put the final touches in place before photos are taken. It takes a village around here sometimes.
Catch up on this ORC Round :
Let's get to this week's update, shall we?
Paint the Room –
The Sherwin Williams Indigo Batik paint color is GORGEOUS! This color is going to be a perfect backdrop for the gallery wall and the simply amazing Crystorama Morgan sconces.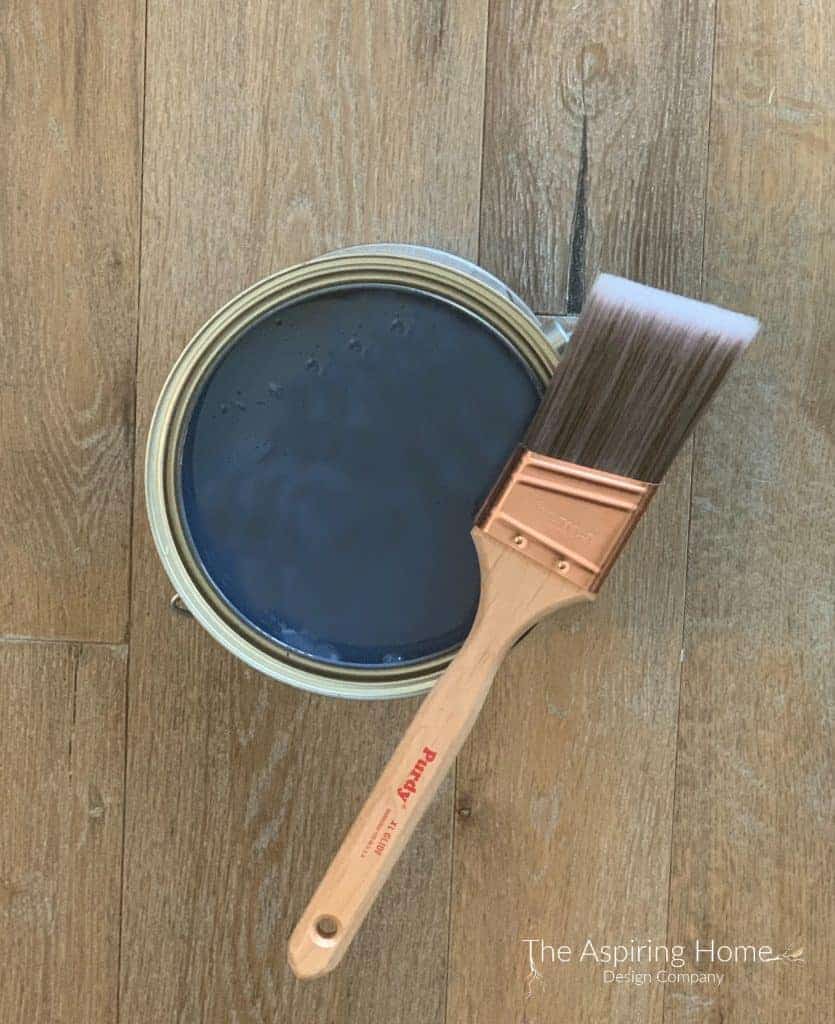 Here's a sneak peek at the robust color in the room!
It was a little risky putting this much color in a small room but with the vaulted ceiling and added beams – this color is phenomenal.
The Lighting –
The Crystorama Morgan Sconces arrived! They are so so so good. I will be going into detail next week on these beauties and sharing all their illuminating gorgeousness next week.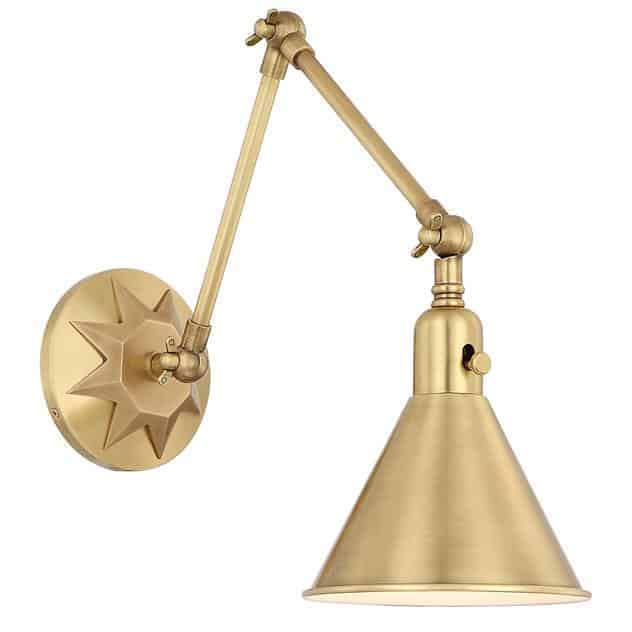 The Fabrics –
I've started sewing the plaid curtains and loving the way they are turning out. Lots of sewing this week but thankfully I was able to score a few pillow covers on Amazon that look good. It's always a gamble but this time it paid off!
The Miscellaneous –
The aviation desk is on its way!
Floating shelf brackets have arrived.
The desk lamp has been ordered and it has a nifty USB port which will come in handy.
I am on the hunt for a replacement accent chair to my original pick – unfortunately – it is out of stock. Fingers crossed I will find one!
The sewing machine is calling and I must go… See ya next week and in the meantime – follow me over on Instagram!
Til Later Friends,