The Plaid Fabric Mix Fall ORC Wk 2
It's week 2 of the Fall ORC. It's all about the plaid fabric mix and the goods are starting to arrive!
Hey! The delivery guys have been stopping by bringing all kinds of wonderful items for this makeover, including a fun plaid fabric mix, curtain hardware, and the artwork for the gallery wall. This week has been a week of gathering.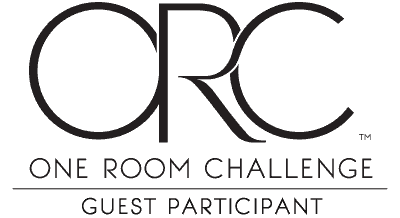 The One Room Challenge is in full swing! If you are new here, WELCOME! I am so very glad you came by. I love the biannual event that brings out the creativity and camaraderie of my fellow designers/bloggers. Every Wednesday you will see the 20 featured designers' current progress and on Thursdays 150 plus guest participants link up their rooms. Click here to see this week's featured designers and Click here to see the guest participants.
Some weeks it's a roller coaster ride and the brakes are gone. Other weeks it's all sunshine, lollipops and everything just lines up. At the end of the 6 weeks, over 150 rooms are transformed for the better, friendships are made and the crazy stories will live on.
So where are we this week?
Let's start with the window coverings-
This plaid fabric is quite stunning in person. It has a slight texture and the colors are just perfect. I found this greek key trim in the perfect colors and I am digging the mix! To up the "wow" factor, I am going to add a cognac vegan leather welting to border the greek key trim. Going traditional with pinch pleat styling.
These curtains will be the first thing you see as you enter the room and they just have to make a statement… I've gotta feeling they will!
Mad for Plaid fabric mix-
I have always been a sucker for plaid and this room is the perfect opportunity. The curtain panel plaid is where it all started. I wanted to brighten things up by adding the Thibaut Khimani Plaid. While searching for this color scheme I found the Novogratz Shibon Plaid and was smitten.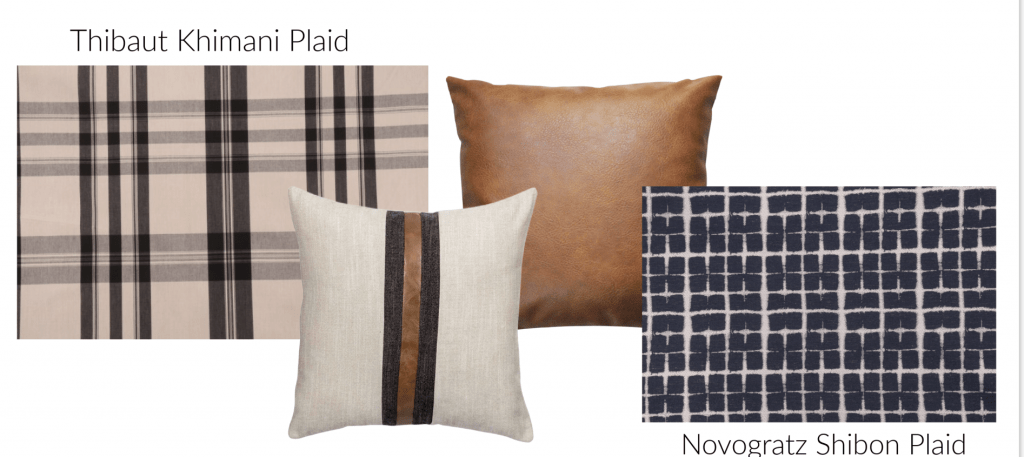 Take a look at them "in person"…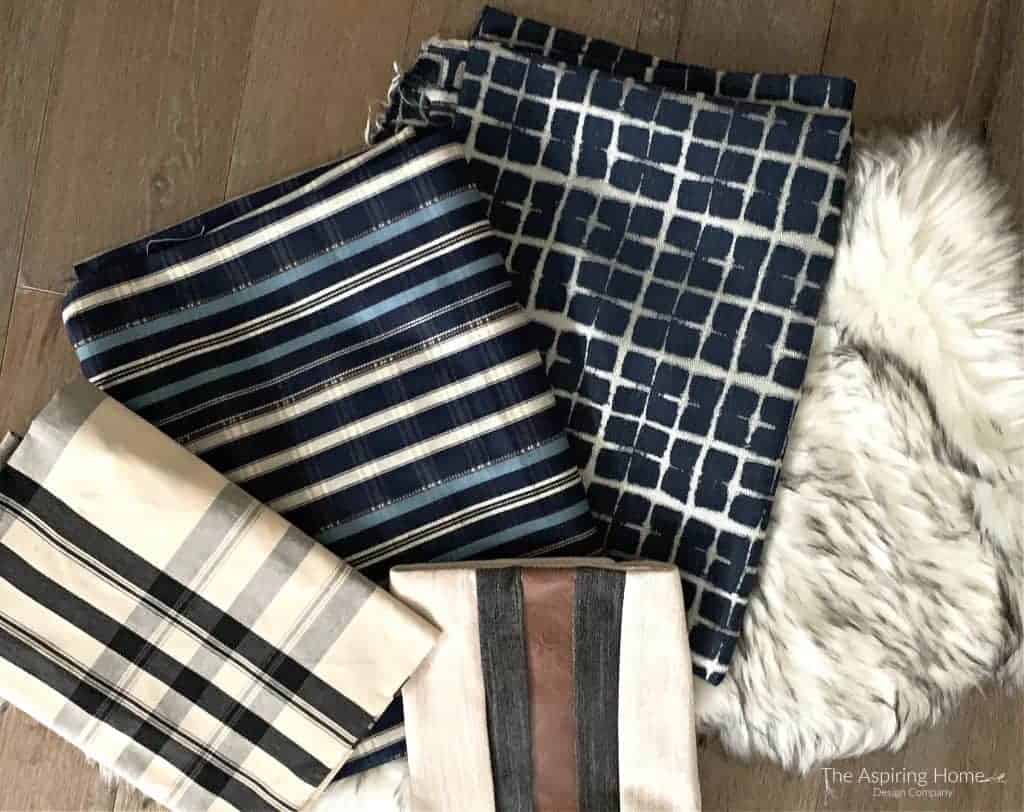 I am so very happy with this look! The bed linens will be a basic creamy color so the Plaid fabrics can really sing. I've got a neat little idea for the bedding that I haven't seen before, fingers crossed it works!
The Art –
Part of this Gentleman's Quarters bedroom look is incorporating a seriously cool gallery wall. Part of the gallery wall will include these inventive prints (HA! See what I did there?).
I've included affiliate links in case you want your own set! Just click the picture.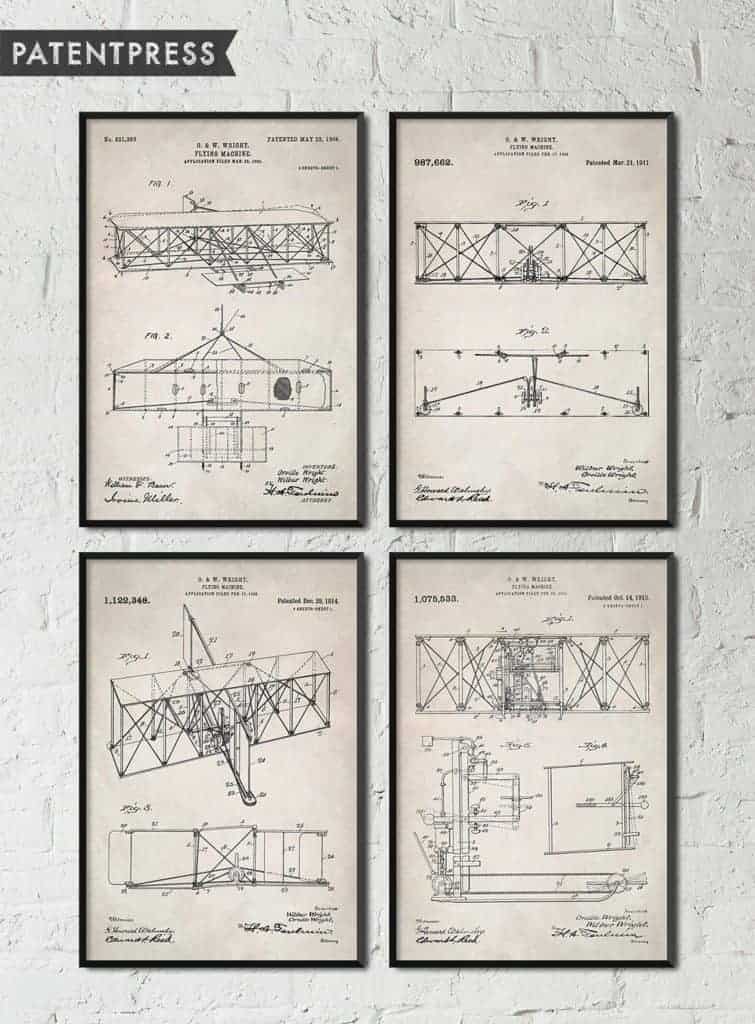 Next week you will see color on the walls and so much more! See you next week!
Need to catch up?
Follow me on Instagram
Till Later Friends,