11 Nifty Ideas For Dog Lovers & Fur Babies
Looking for some fun gifts for man's best friend? Find them here today in this guide, 11 nifty ideas for dog lovers & fur babies!
Today I have a fun gift guide for you! How about giving the fur baby in your life something cool? I have pulled 11 nifty ideas for dog lovers & their fur babies that are sure to please.
Welcome back to year 6 of our Festive Christmas Event where we team up with a bunch of talented blogging friends to bring you a plethora of creative ways to celebrate your holiday season.
We will be baking some cookie recipes for you, sharing some party games, making some handmade gifts, doing some ornament crafting, and sharing our Christmas movies family fun. There will be breakfast recipes and as always our decorated Christmas Trees which is always a fun tour of homes.
New this year is Gift Guides. We are right there with you shopping from home due to Covid 19 and we understand how hard that can be so we have been busy little Elves doing tons of research to create fabulous Gift Guides to help you with your holiday shopping.
You will find new ideas every Monday and Wednesday between Oct. 19th through Nov. 18th. Scroll all the way down to find all the ideas linked at the end.
Let's get started with my guide, it's all about ideas for dog lovers & their fur babies!
**This guide contains affiliate links. The affiliate links allow me to receive a small commission at no extra cost to you. To read my full disclosure policy you can click here. 
RelaxoPet Pro Dog Relaxation Device
Do you love sound machines? The sound of gently falling rain is so soothing and calming to us. This neat little gadget gives our canine babies a similar feeling. 
From the product manufacturer:
"Pet relaxation device with a noise-motion system that detects stressors of the animal through room monitoring and turns on when senses the stressors and automatically turns on using advanced vibration technology to calm the animal down."
Buy the Relaxo Pet Pro Dog Relaxation Device here. 
This little device keeps beloved pets within an eye's view and allows you to give a little love via a treat! 
Purchase the Furbo Dog Camera here.
Mighty Paw Smart Bell 2.0 Potty Training Dog Doorbell 
This little gadget is a personal favorite find and I can't wait to get one for our big rescue baby.
Read more about this great idea here.
Vurane ultimate pet fur catcher
This invention is such a neat idea. I love my sweet rescue baby BUT he sheds… all over the place. When washing his towels – this is going to be such a blessing!  Find the link here.
Pooch Pouch Anti-Anxiety Calming Bed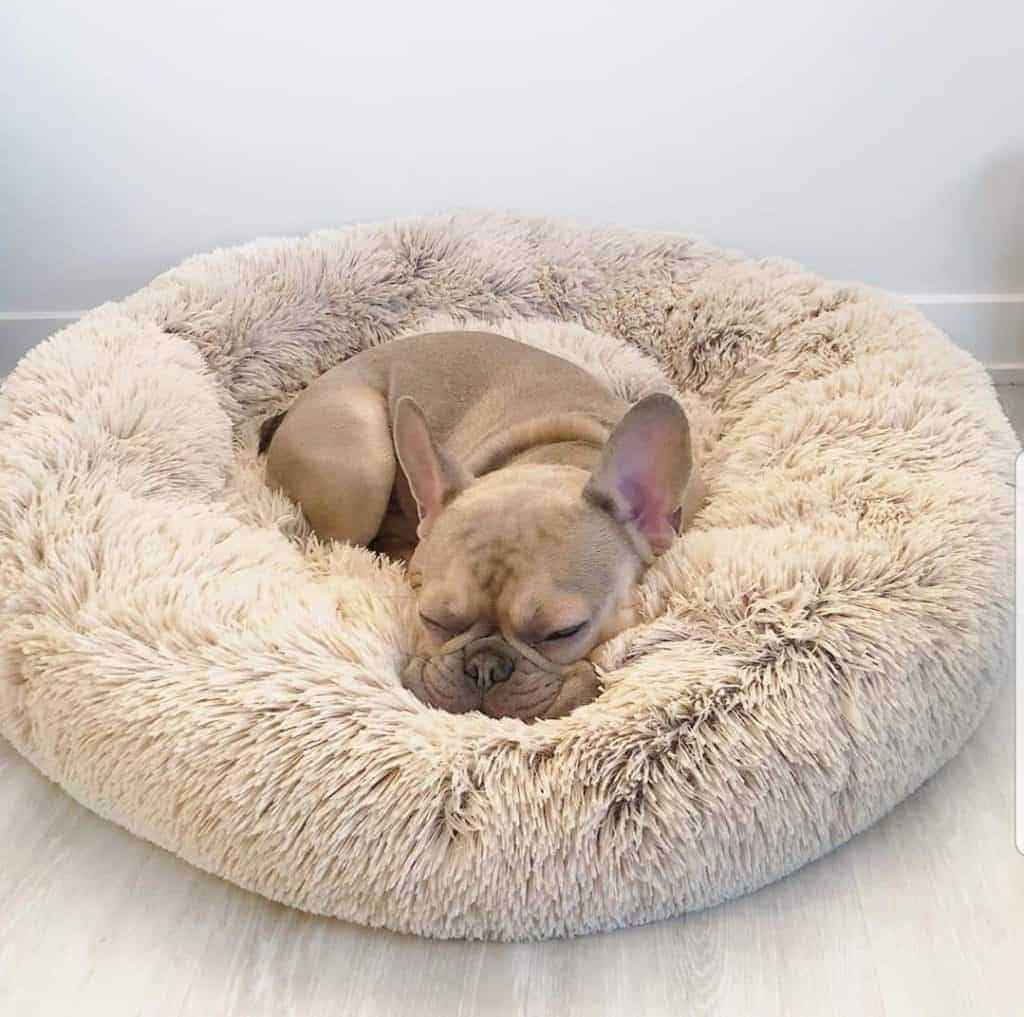 Y'all I am so impressed with this bed. It's heartbreaking watching your loyal wonderful pet suffer from anxiety.
Read more about this anti-anxiety miracle here. 
Mobile Dog Gear Week Away Tote Pet Travel Bag
Ok, friends who travel with your cute puppy dogs! Talk about keeping everything perfectly in place. 
Purchase one for yourself here!
Indoor Pet Treadmill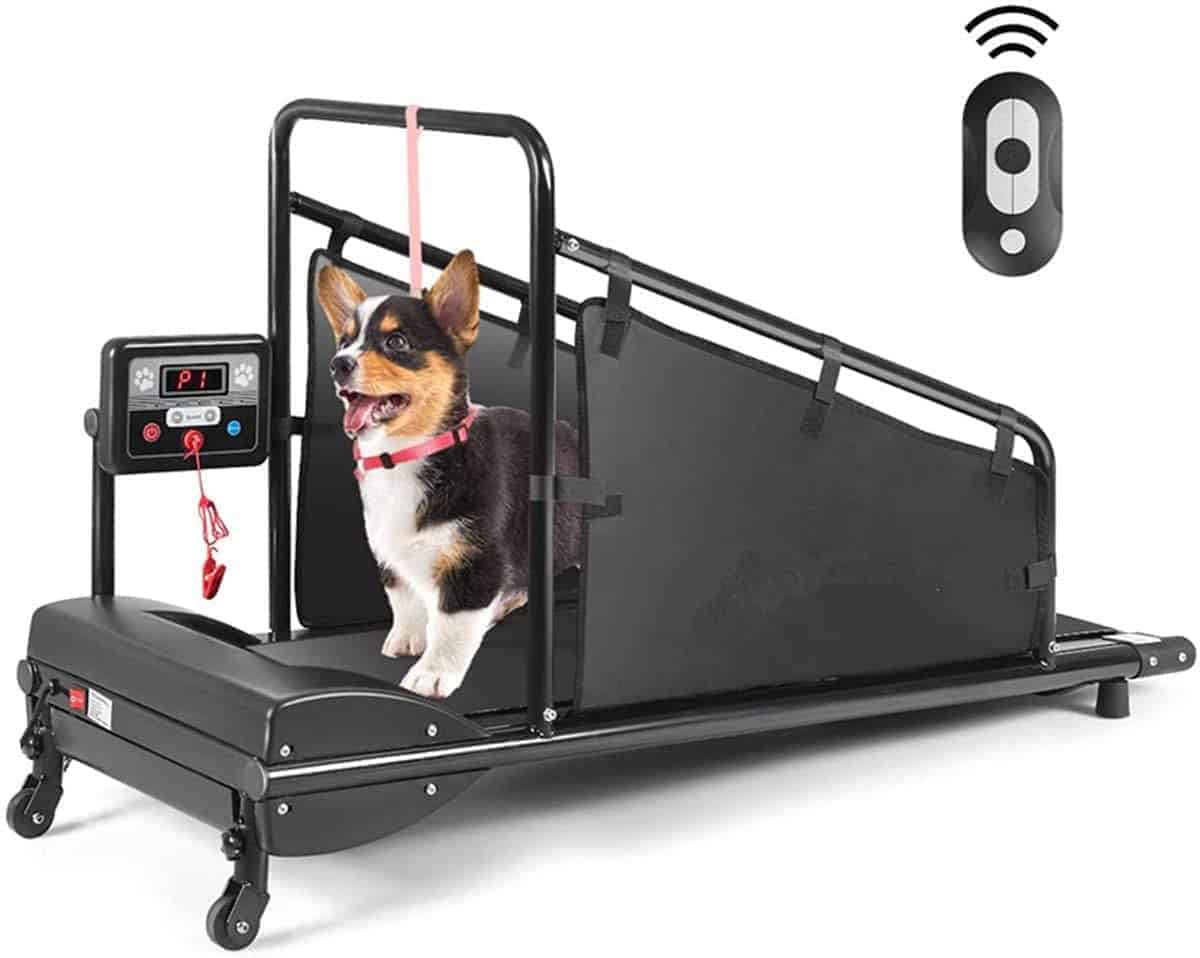 We all need a little help sometimes and this is perfect for the battle of the bulge. Find it here. 
Pet Zone IQ Treat Dispenser Ball
Combat boredom with this little number! 
Go Pet Club Step-Less Adjustable Speed Dog & Cat Pet Grooming Dryer
Give your pup the spa treatment at home with this handy dandy dryer! Find it here. 
PetSafe Automatic Ball Launcher Dog Toy
Recreation at its finest! Hours of playtime and exercise for your beloved pooch! Grab one here.
LesyPet Umbrella with Leash
Keep your little guy dry on those rainy morning walks. See how it works here. 
So many great items, I know a few that are on my list! Do you know what else is on my list? Reading all the great gift ideas below! 
Ultimate Animal Crossing Gift Guide for Fans  My Pinterventures
35 More Men's Stocking Stuffer Ideas They Will Actually Enjoy  Intelligent Domestications
11 Nifty Ideas For Dog Lovers & Their Fur Babies The Aspiring Home
Gifts For Kids Who Love Crafts Creative Cynchronicity
Gift Guide For Writers Purple Hues and Me
Gift Guide For The Homesteader As For Me And My Homestead
Stocking Stuffers For DIYERS (Gifts Under $20) From House To Home
Servantless Cook's Gift Guide Coffee With Us Three
Gift Ideas For Your Favorite Baker My Humble Home & Garden
Top 10 Kitchen Gifts For The Home Cook An Alli Event
100+ DIY Christmas Gifts for Everyone on Your List Craft Rocker
Gift Guide To The Best Stocking Stuffers For Your Camping Friends Christmas Tree Lane
Christmas Gift Ideas For The Foodie In Your Life Blogghetti
Christmas Gift Guide For Home Chefs Mom Home Guide
20 Bar Cart Essentials Gift Guide Across  The Boulevard 
Remote Learning And Working Gift Guide Domestic Deadline
Gift Ideas For Teens Polka Dot Poplars
Creative Christmas Gift Ideas Under $25 Domestically Creative
50+ Adult Craft Kits from Etsy Eye Love Knots
Fandom Cookbook Gift Guide Simply Inspired Meals
12 Unique Gift Ideas For Coffee Lovers Interior Frugalista
Til Later Friends,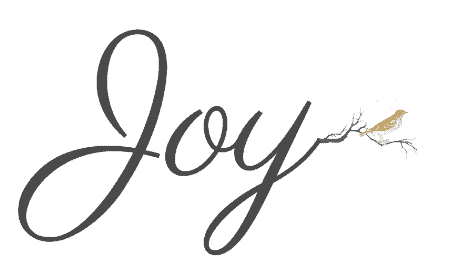 Find my other gift guides here:
Gift Guide for the Newlywed Hostess