Target Treasures – Fall Finds Round Up
I have rounded up a few gorgeous target treasures, fall finds. Items perfect to spruce up for the season.
Happy day to you my friends! I have pulled together a great roundup of Target Treasures for you today. Target has sure come along way, haven't they?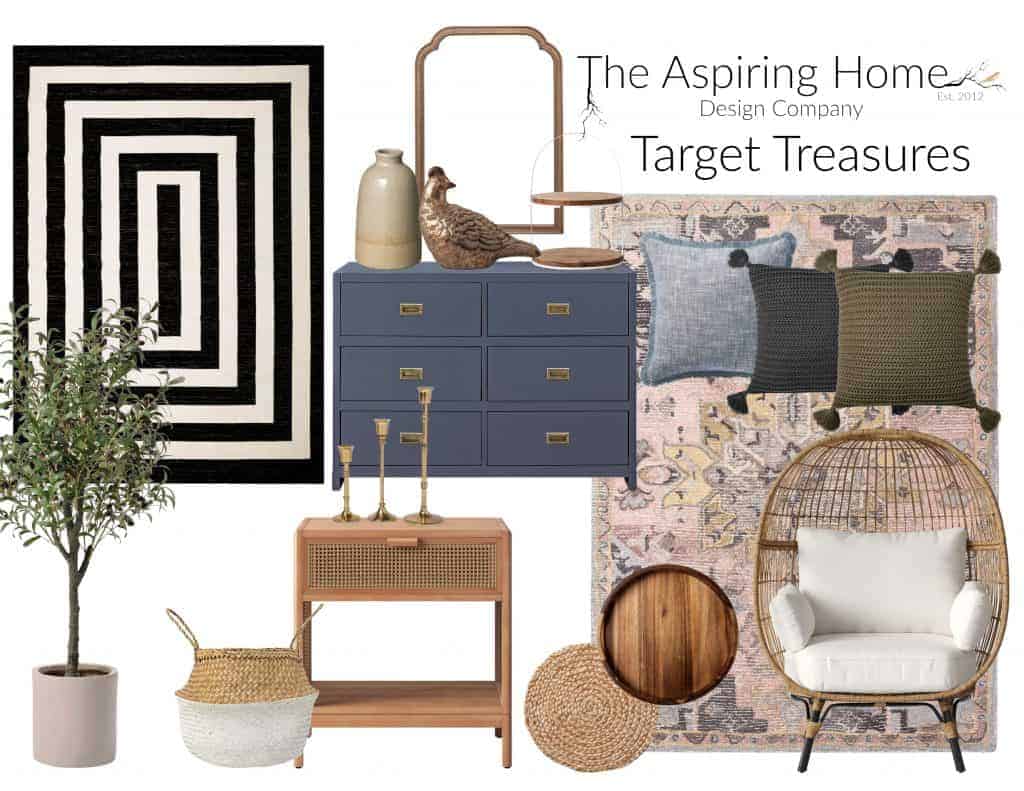 So many good things for the home! Take a look!
Decor Items

I adore the candlesticks and the pillows just seem to yell, "Hey! I'm super cozy, you need me".
Furniture

The blue dresser, I think that may just find a home here! Love, love, love the color! The console isn't too shabby either – I am on the hunt for one upstairs… could this be it? Maybe!
Mirrors

I have been on the hunt for a couple of mirrors. My guest bathrooms are in desperate need. I chose to forgo the plate glass mirror when we built the house. I knew I would want something a little more decorative and sometimes removing the basic mirror causes terrible damage to the sheetrock and I'm kinda over patching sheetrock right now.
Rugs

Looks like I will be making my wish list longer. HA! I am smitten by the soft pastel colors in rug number 1. Natural woven rugs are great for layering. Hmm, maybe number 1 over a natural woven rug… how fabulous would that be?
So many pretty treasures and all in one spot! Gotta love the one and done kind of shopping.
Since we all are prepping for a cozy fall, check out the great round-up of blankets and baskets on the home page. I hope you are finding the joy of the fall season. I know we are looking and hoping for something different that feels the same, normal in this uneasy world of today. Keep drinking the pumpkin spice drinks and pulling out your sweaters. Things will be ok, they will.
'Til Later My Friends,