Faux Carrera Marble Pumpkin DIY
Fall is here and it's time for decor! Why not up the wow factor with this faux Carrera marble pumpkin DIY?
Hey friends! I am excited to share this tutorial with you. When I was dreaming up this year's Fall decor, I wanted to do something different…really different. The idea of a faux Carrera marble pumpkin DIY was just too cool not to try. I mean, what's the worse that can happen, it's only paint, right?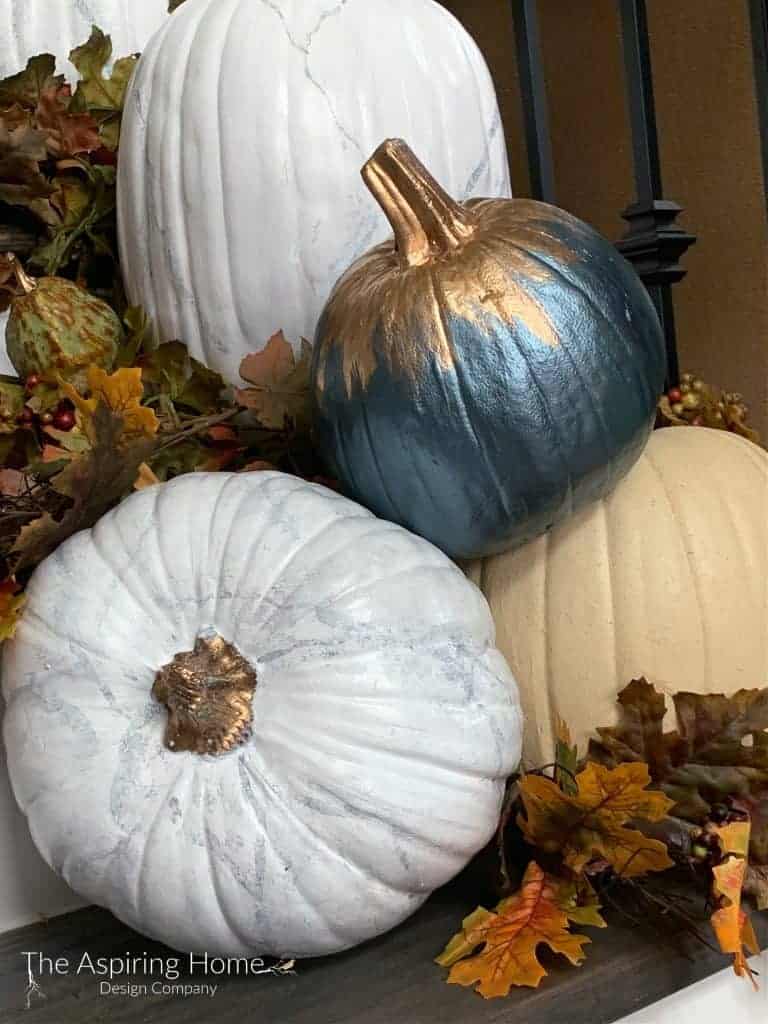 I have a serious love for Carrera marble, and I know I am not alone. We try to add some form of Carrera (faux or real) into our interiors. On the faux front – you can find tons of tutorials for counters or walls. Now, you have one for pumpkins!
Let's get started with this faux Carrera marble pumpkin DIY!
Supplies –
Faux (fake) pumpkin
White gloss enamel acrylic paint
Black gloss enamel acrylic paint
Assorted paintbrushes
Bowls to mix paint
Paper towels for blotting
*You can find all these supplies at your local craft store.
Step 1 – Paint Your Faux Pumpkin
Have you ever notice how pipe cleaners are now chenille stems, pleather is now vegan leather, and fake pumpkins are now faux pumpkins? Just a "side note" thought, nothing more.
Paint your pumpkin completely. Allow drying time.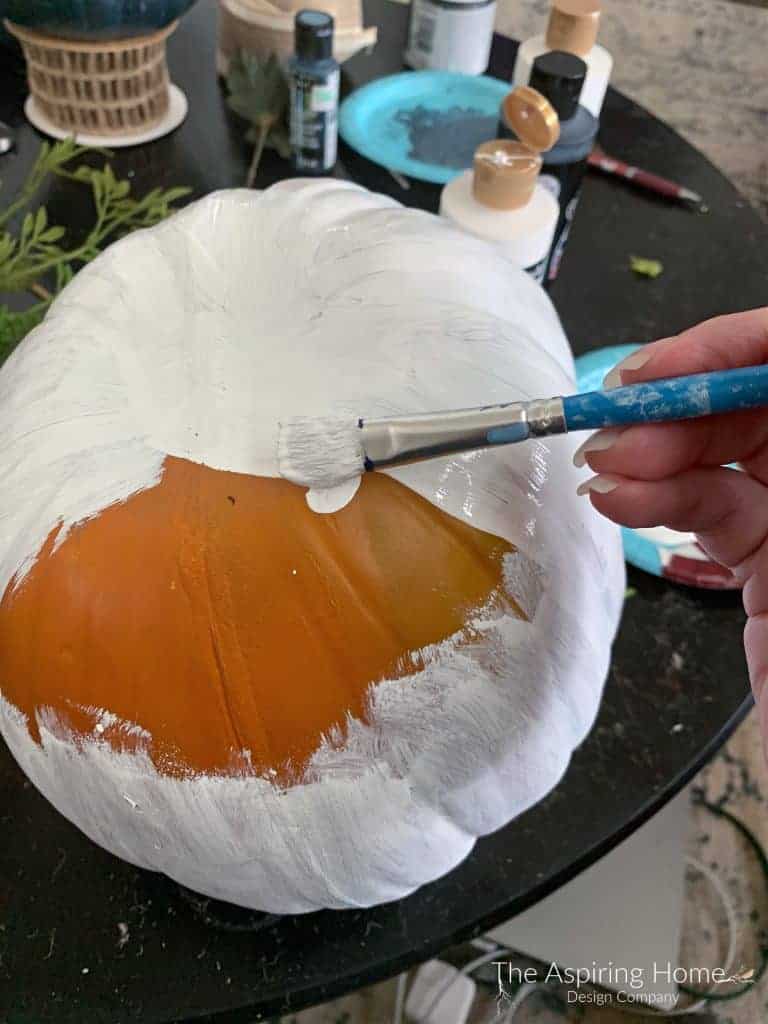 You will need a few coats of paint to completely cover your pumpkin.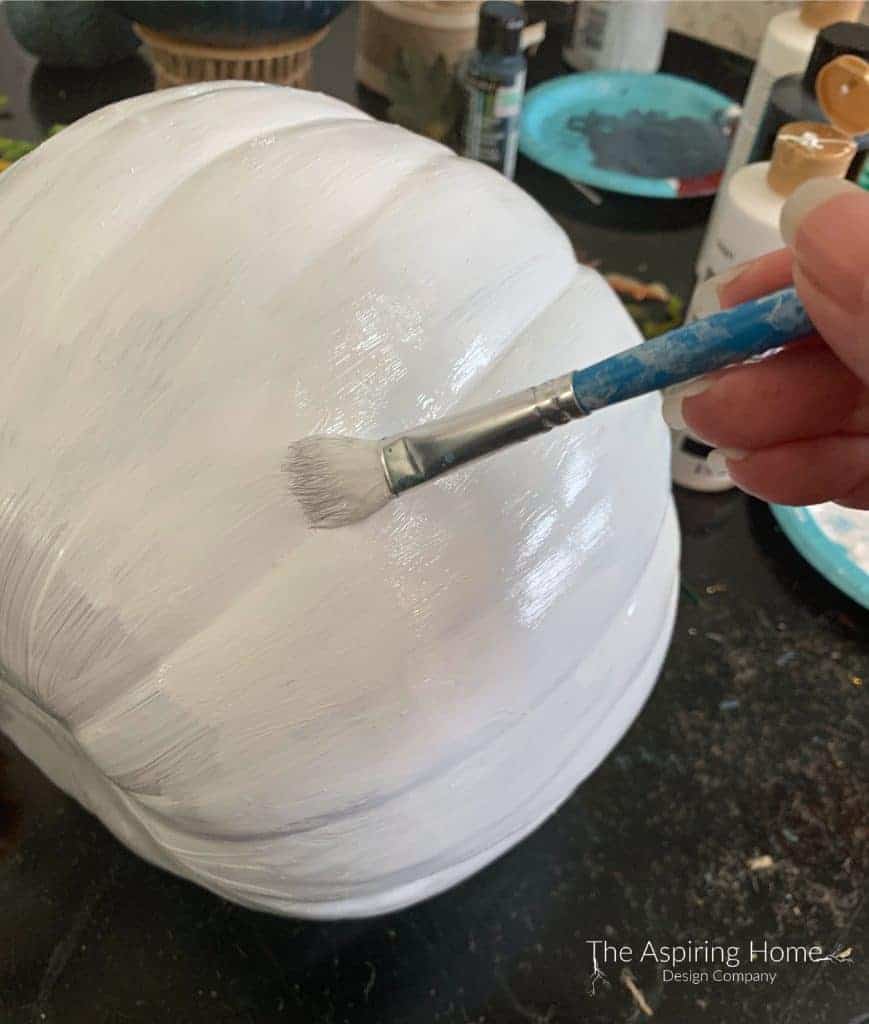 Step 2 – Mix Dark Gray Paint
Add a little black gloss paint to your white gloss paint. Mix until blended. Continue to add black paint until it achieves the depth of color you wish.
Step 3 – Add Dark Gray Veins
Okay, here is where I had an epic fail… a real facepalm moment. I thought I could add the veining with the larger brush I was mixing paint with. Cause it was there.
Um, no.
Bad idea. I made an ugly mess – on one of the larger pumpkins. I had to wait for the area to dry and try to "fix it". It turned out ok in the end but I was sweating there for a bit.
I dragged a smaller paintbrush to create much nicer veins. Blotting slightly with a paper towel to soften the lines.
Since this is my first time trying to recreate Carrera marble – I went a little overboard on the veining. I kept the ones I liked and painted over the ones that were less than desirable. Hoping that my honesty will help you jump in and try this!
Step 4 – Mix Light Gray Paint
Follow the same method in step 1 just add less black gloss paint.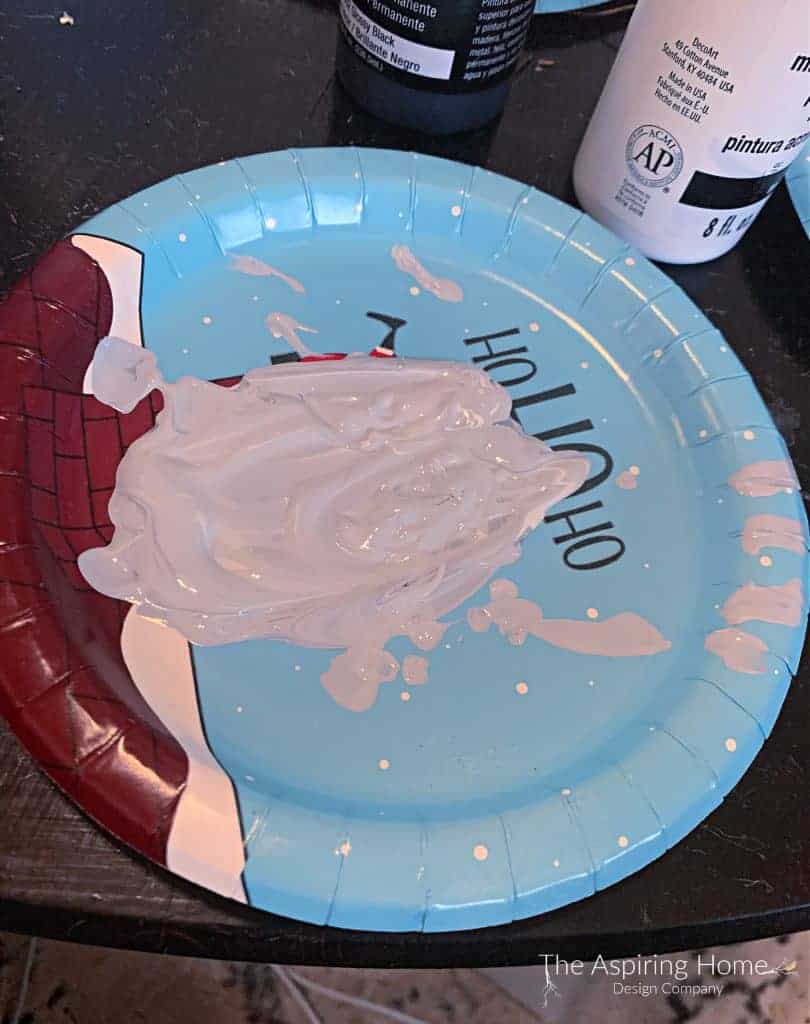 Step 5 – Add Light Gray Veins
I used the light grey to trace the dark veins.
Then I add a few dollops here and there of the light gray. To add depth to the white paint, I used a paper towel to dab, move around and pull off the excess.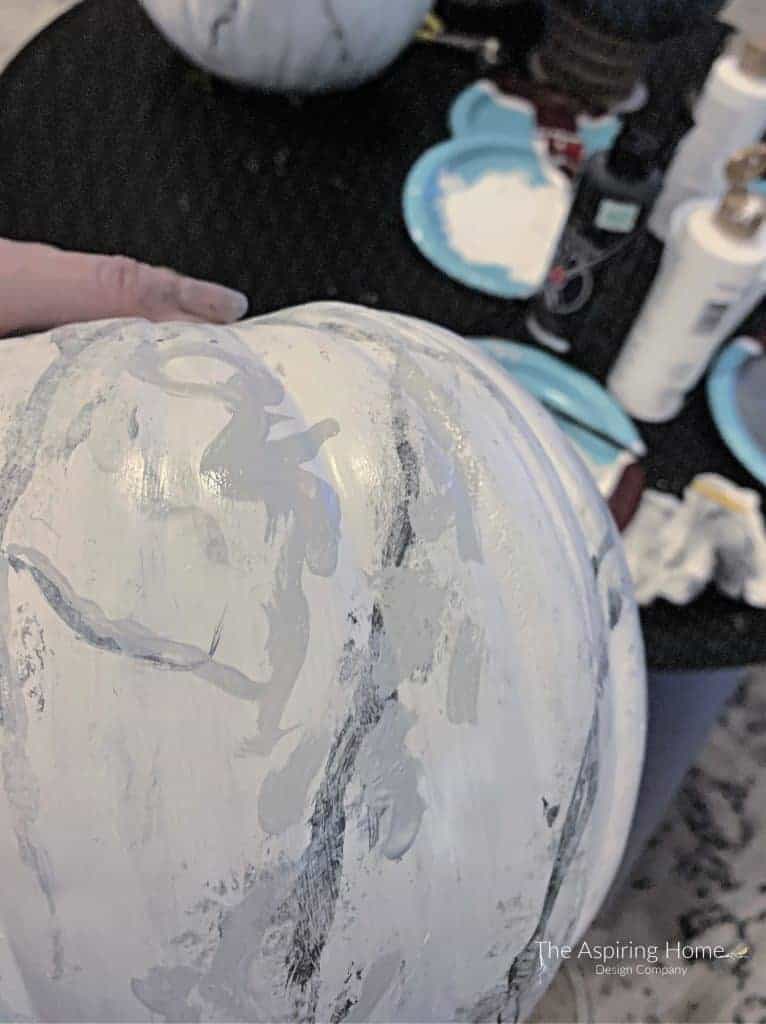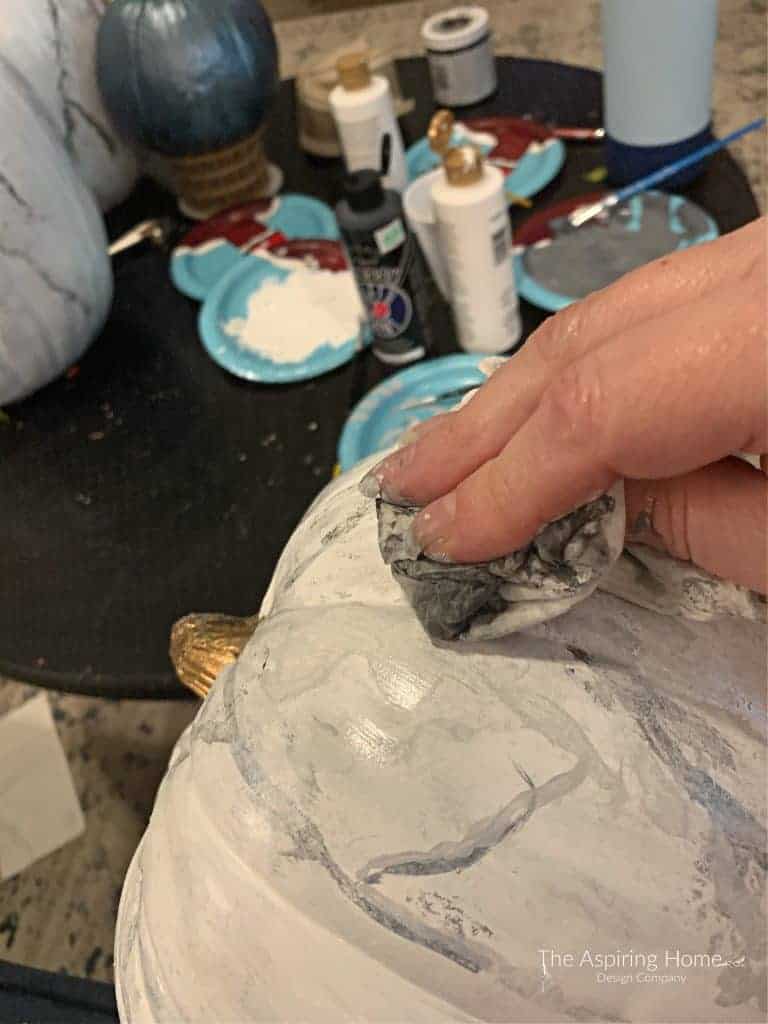 Step 6 – Add More Gloss White Paint
Here is where the magic happens, at least it did for me. Ha! I dipped a mushed paper towel into the white paint and started dabbing. I just added paint until the veining didn't feel so prominent.
Aren't they pretty? I think this is my favorite project this Fall season. I hope you give this Faux Carrera Marble Pumpkin DIY tutorial a try!
Til Later Friends,