2 Bathrooms One Room Challenge – Reveal Day!!
It's the big reveal day! 2 bathrooms completed in just six weeks. Time to share two very different makeovers, both turned out beautifully!
Woo Hoo! It's Reveal Day!! Ok….so it's a few days AFTER the Official Reveal Day, but my 2 bathrooms One Room Challenge was worth the wait – at least I think so! This fall I decided to take on two rooms… kinda like when you are starving and "your eyes are bigger than your stomach". It was on the tougher side but we accomplished two very different powder room updates. This is my third One Room Challenge and I am in love with the two spaces.
Are you ready?!?! Let me know what you think!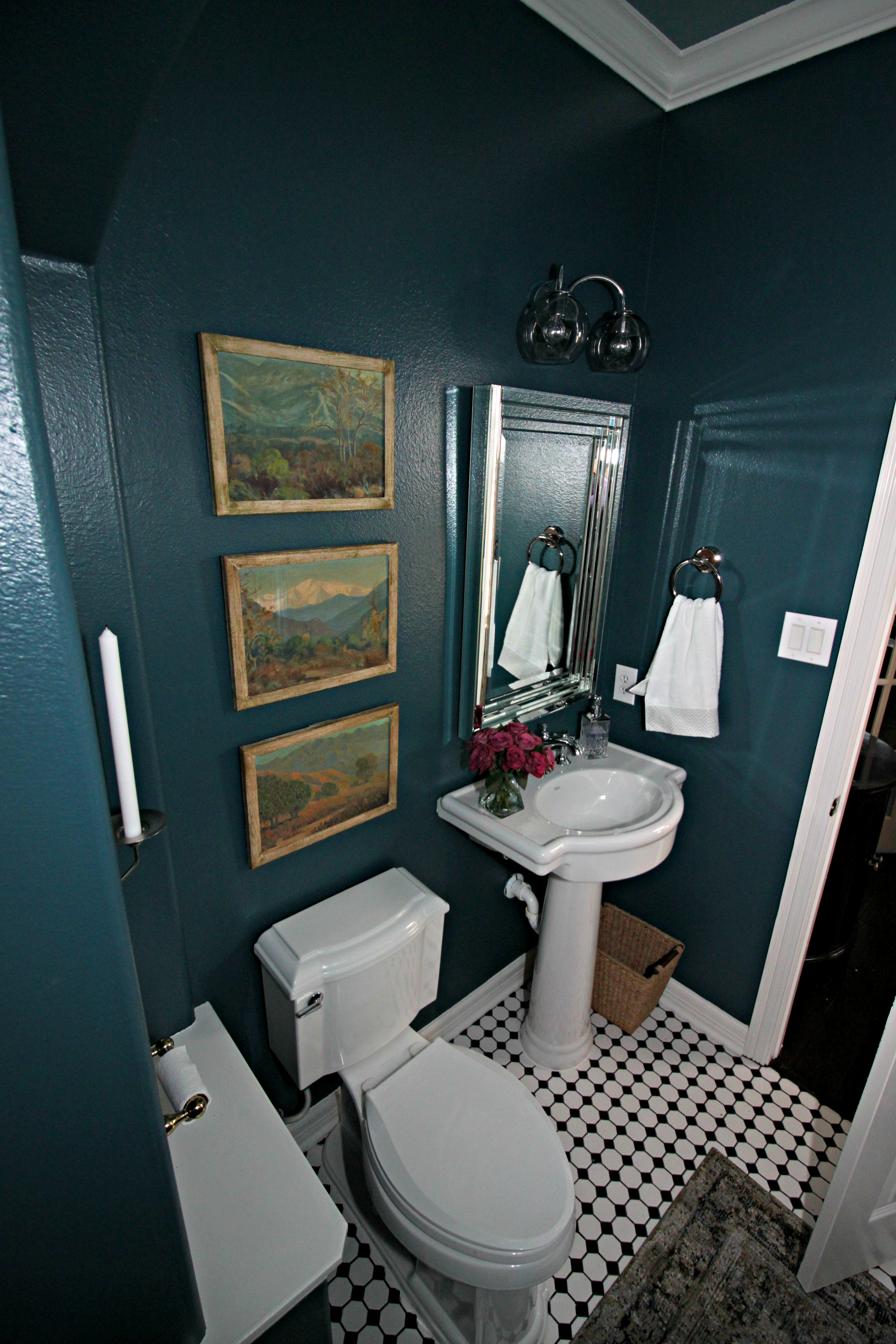 This color changed EVERYTHING! So gorgeous and there is my fabulous mirror find! Look at that fabulous mirror…I was a bit nervous about this space until I found the mirror. I knew I loved this color but it needed the right mirror. Uttermost's Alanna mirror just glows and enhances the Wanderlust paint color by Behr.
The paintings above the toilet are original artworks by an Austrian-born painter that settled in the Laguna Beach area, Carl Zimmerman. These were given to us by my hubby's dad when we first moved to Cali. Hubby's family has lived in Laguna since the 1920s.
These were painted in the late '30s, early '40s. The paintings need to be restored professionally but I just love how they add the perfect vintage vibe to the space. It's fun to connect the new and the old.
On the opposite wall, I chose to do photos of the places we have been. Our family loves adventures and one day this wall, possibly the whole room will become a gallery of memories. I chose a hodgepodge of frame styles to highlight our little travels.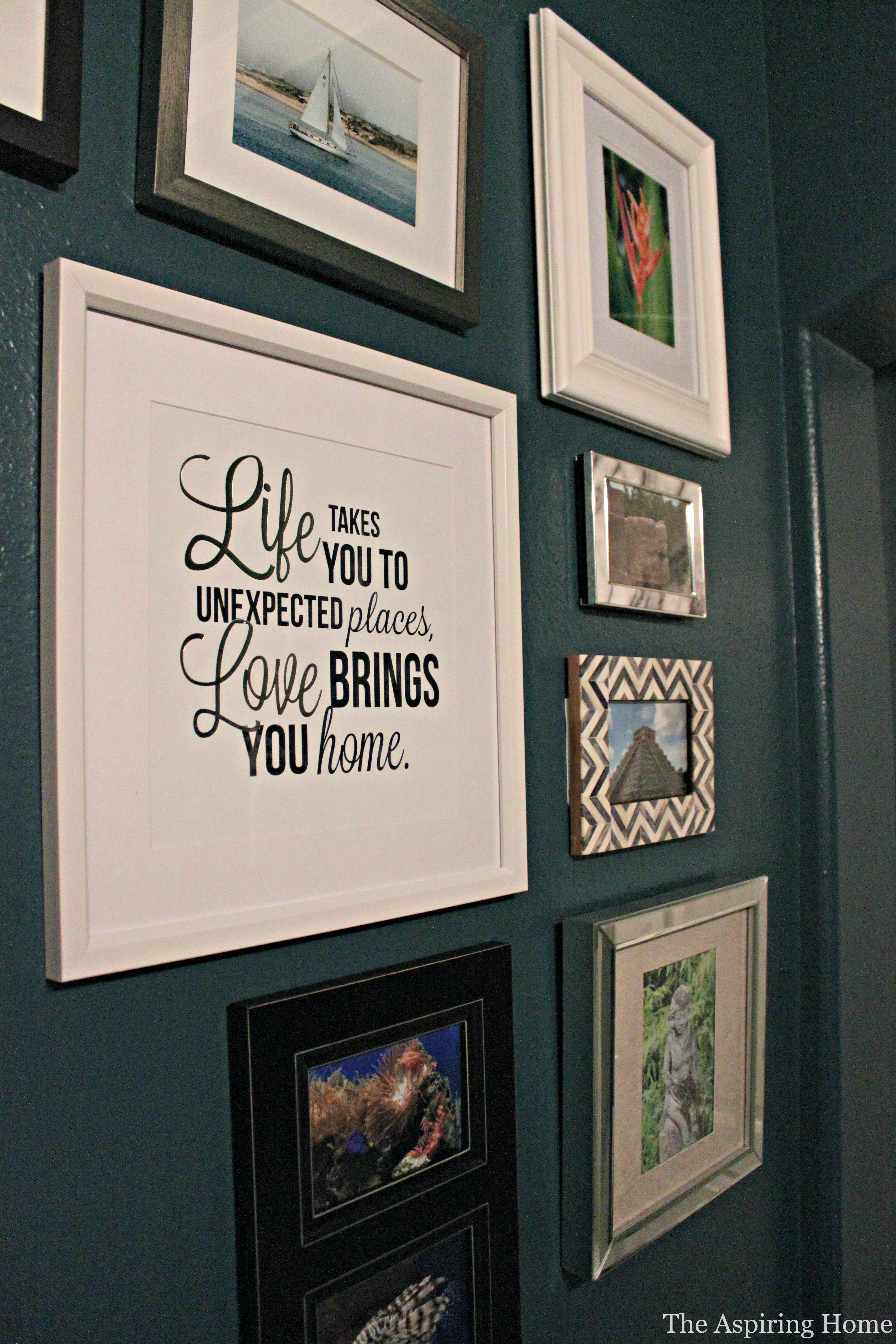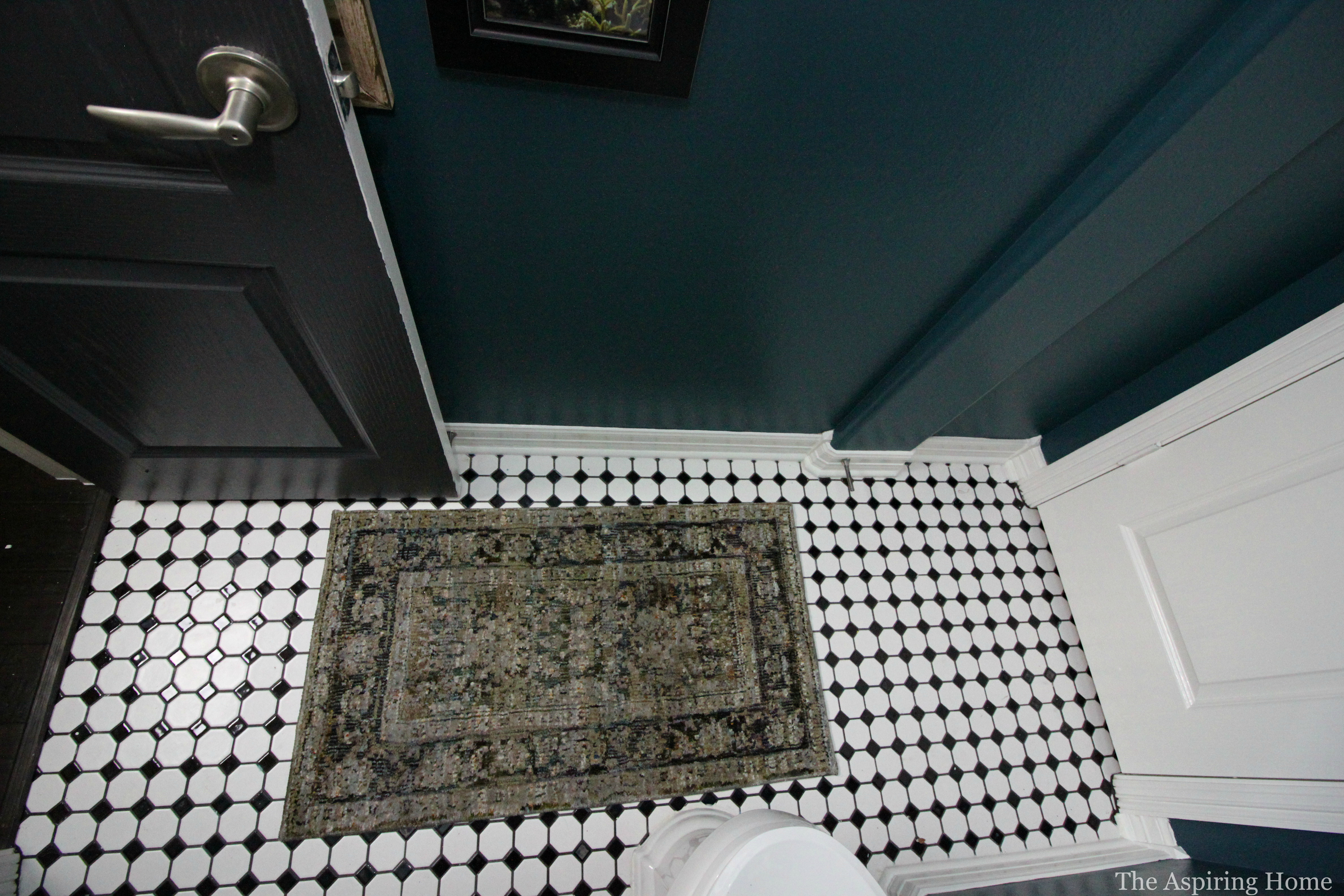 If you recall from weeks past, my original rug idea kinda fell short. I wasn't sure what I was going to do – I love this floor tile and hated to cover too much of it. While on an excursion to Home Goods, I found this little number tucked away. At first, I wasn't completely sold on it, but I really dug all the crazy colors in the worn style, in the cart it went. I am now convinced – it could not be more perfect for this space. 🙂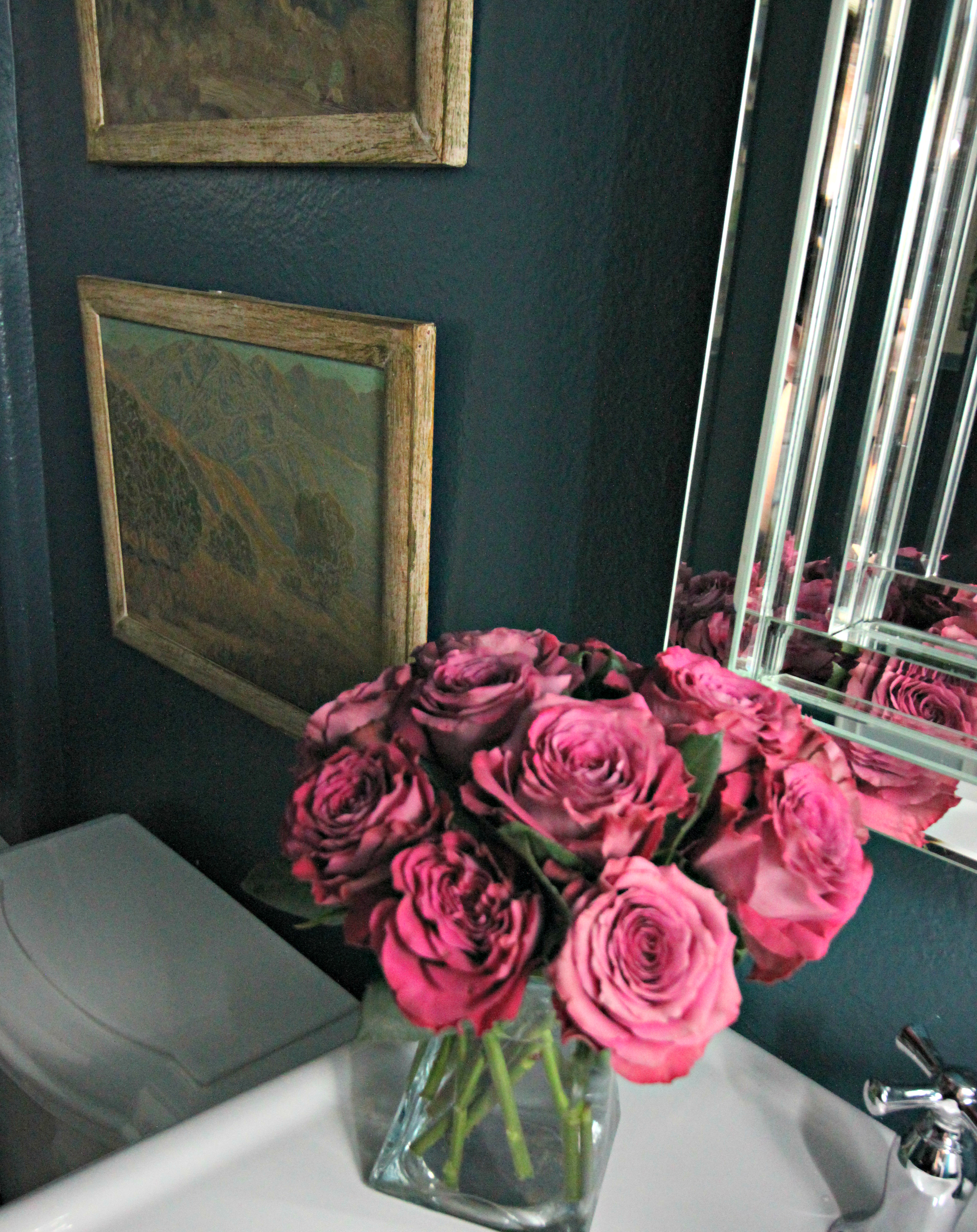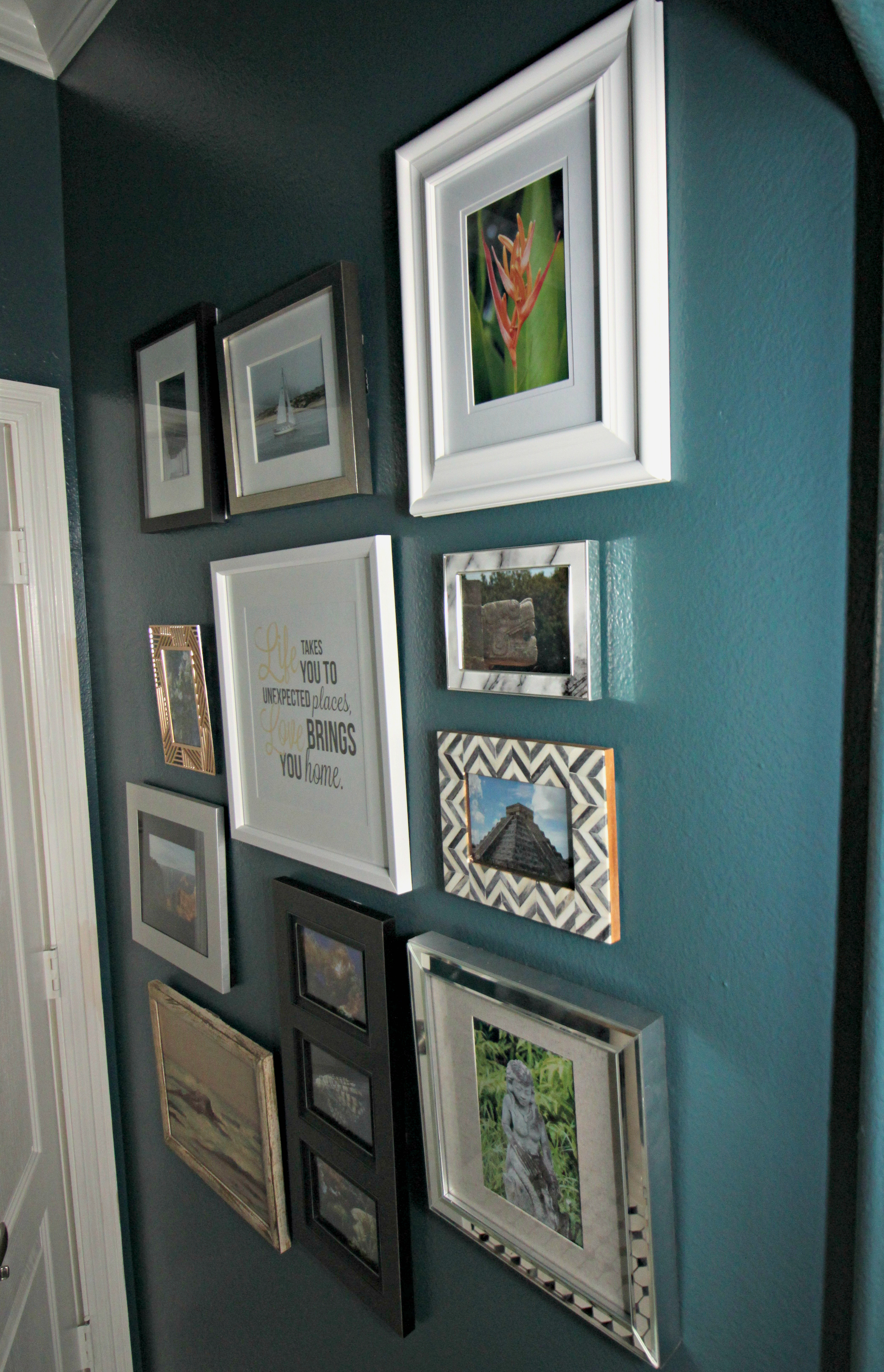 The new vanity light is a fun little guy. The light it throws is so warm and cozy in a 1970's ish way. I didn't realize that the globes were "smoked glass". Again, I wasn't sure of the outcome but I dig it.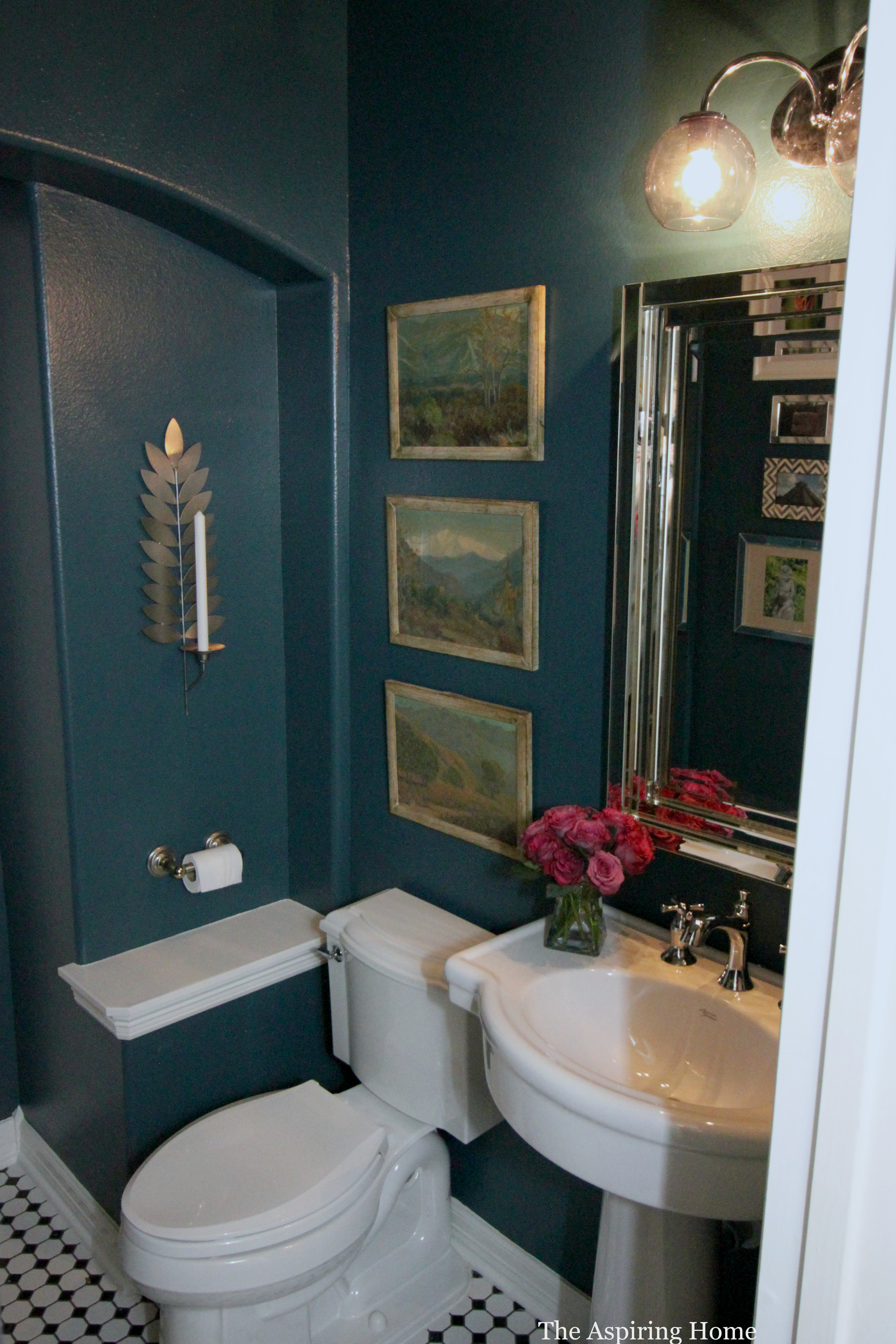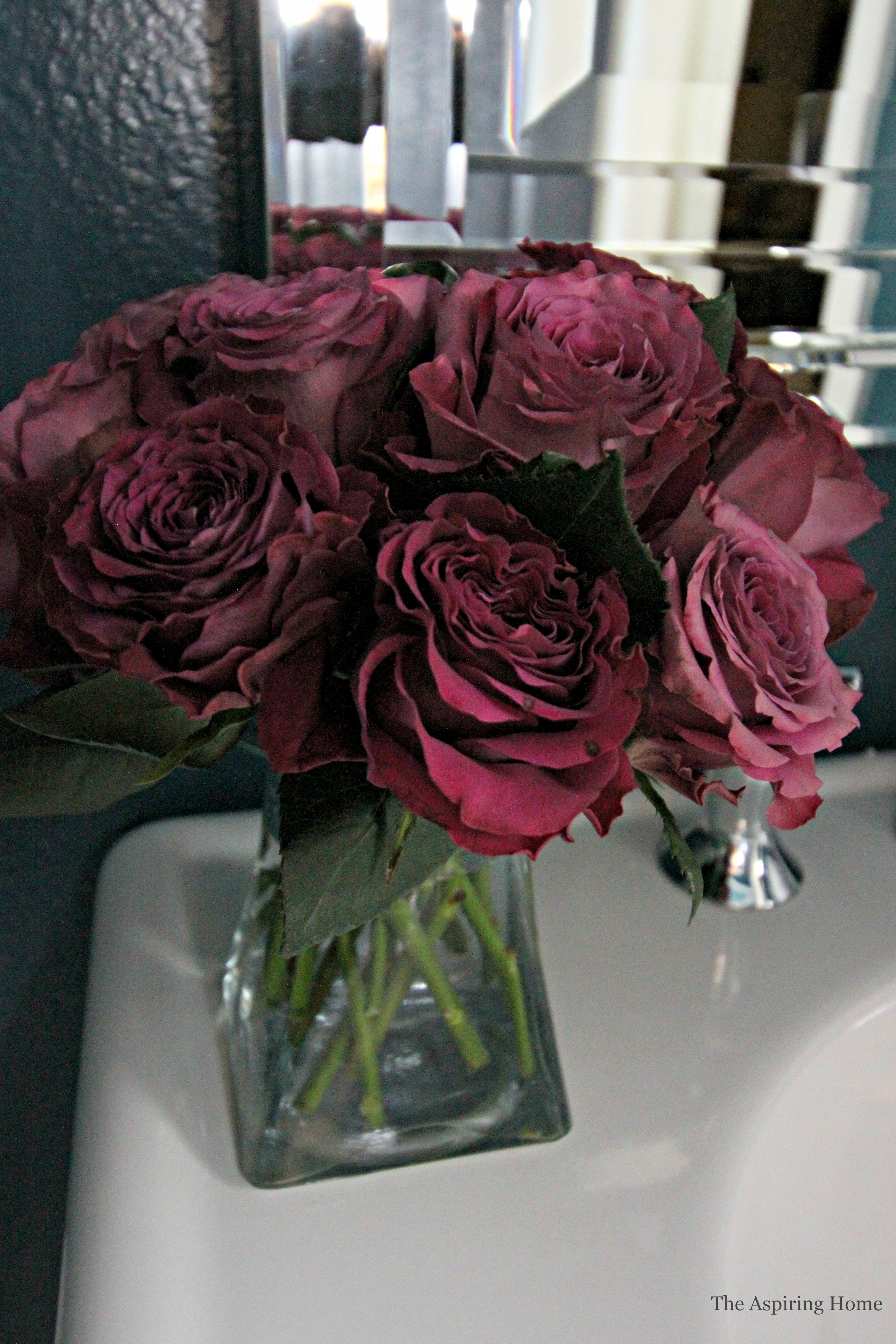 I was happily surprised to find this pretty hand towel at Target. The towel holder – I have had for years.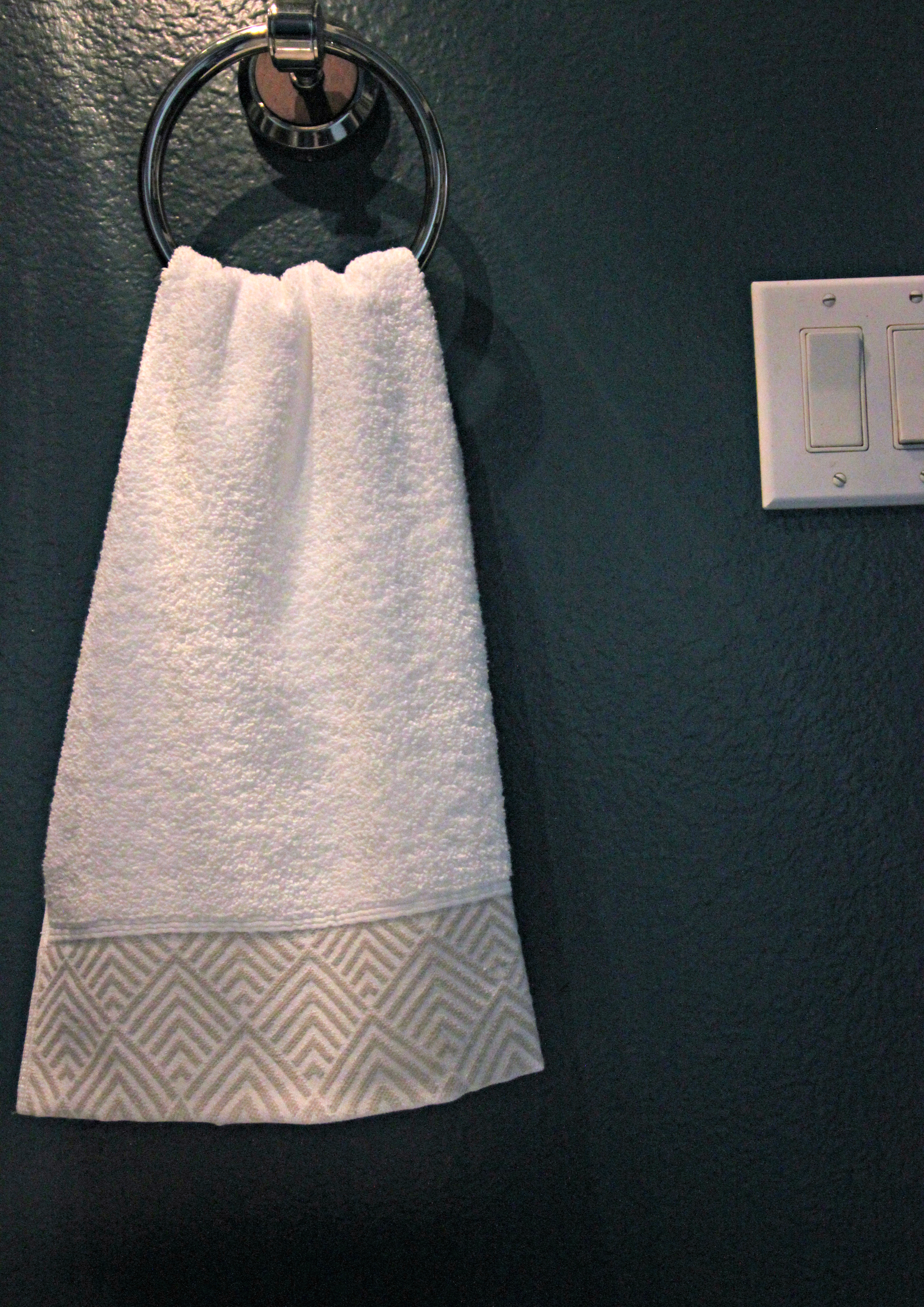 This space feels guest-worthy now. It is a far cry from the sorta before pictures I shared last week. Let's revisit that space- shall we?
This upstairs powder room went from dank to swank. Ok, ok, that was cheesy but the idea.. isn't. The before was dated, dark, and uninteresting. The after is light, fresh, and well, swanky.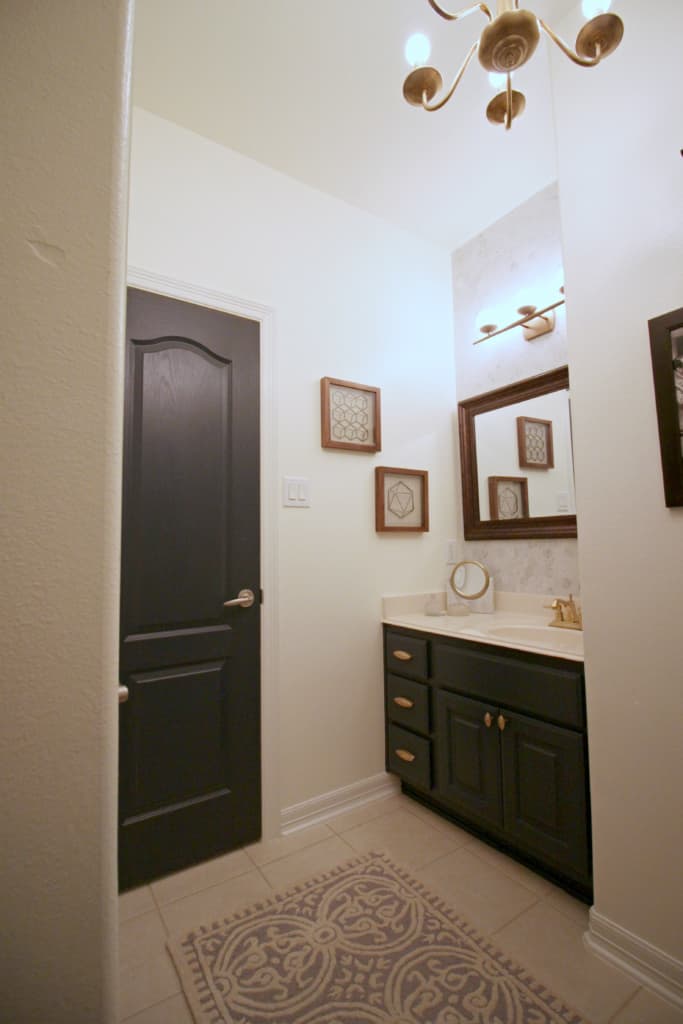 The color combination is just fabulous. I shared about my budget needing to be upheld and the vanity counter and toilet needed to stay put. Installing a new faucet and toilet handle did the trick to update the two pieces.
You may also remember my hunt for Burlwood…. well, it didn't work out the way I planned but I am happy with my results. I love my wood wall! It's Brady Bunch meets the Rat Pack. I will share the "how to's" in another post. For shelving, I wanted Carrera shelves and these thresholds were the perfect answer.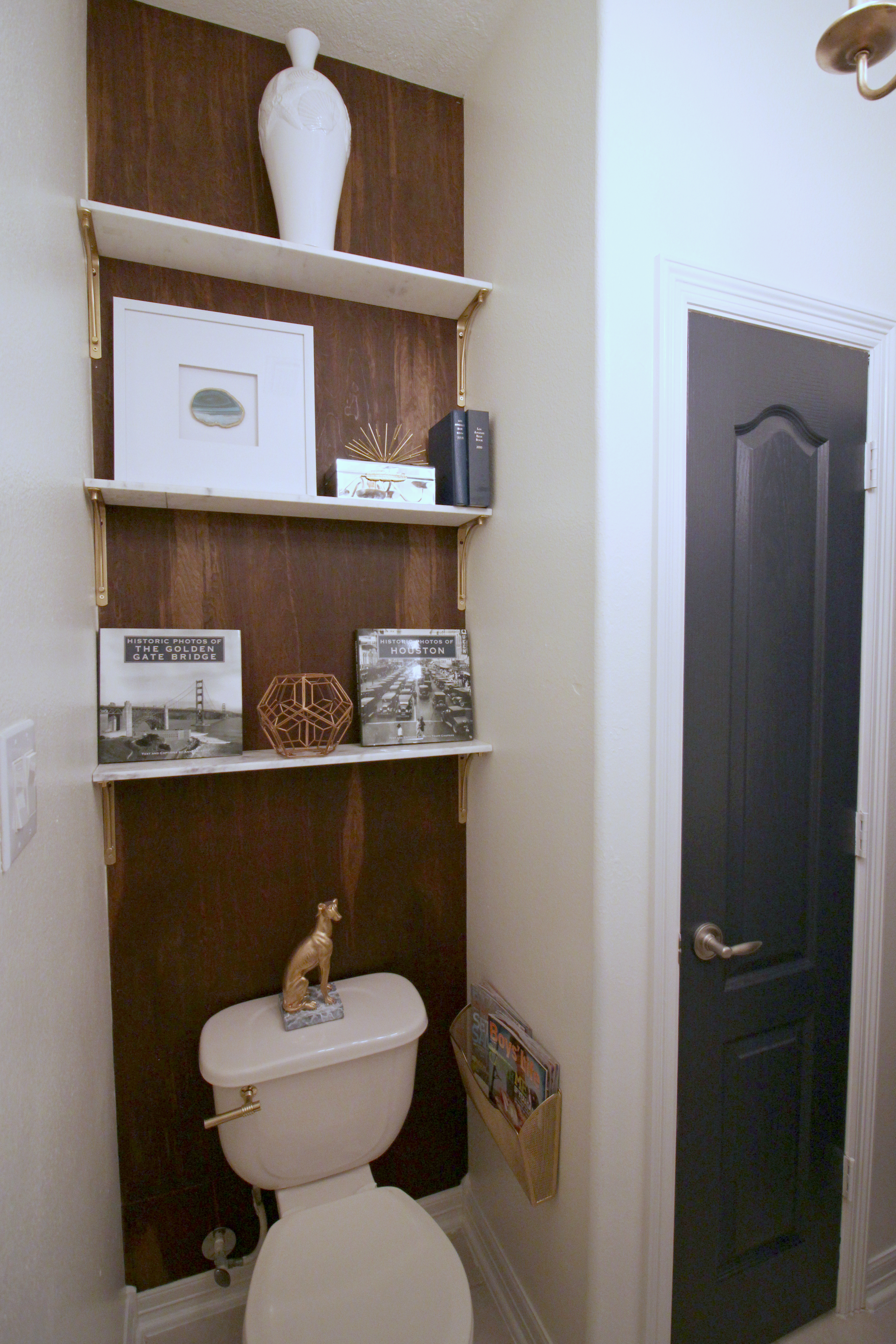 I love these "Blue Books" of LA, they make ya feel fancy. A gift from my father-in-law when we were married and for our daughters. Shame, we need a third that would include our son. 🙂

Another great hand towel from Target. Really lucked out on this one. I was racing through the store and found it on the end cap. Can we just take a moment to be thankful for end caps…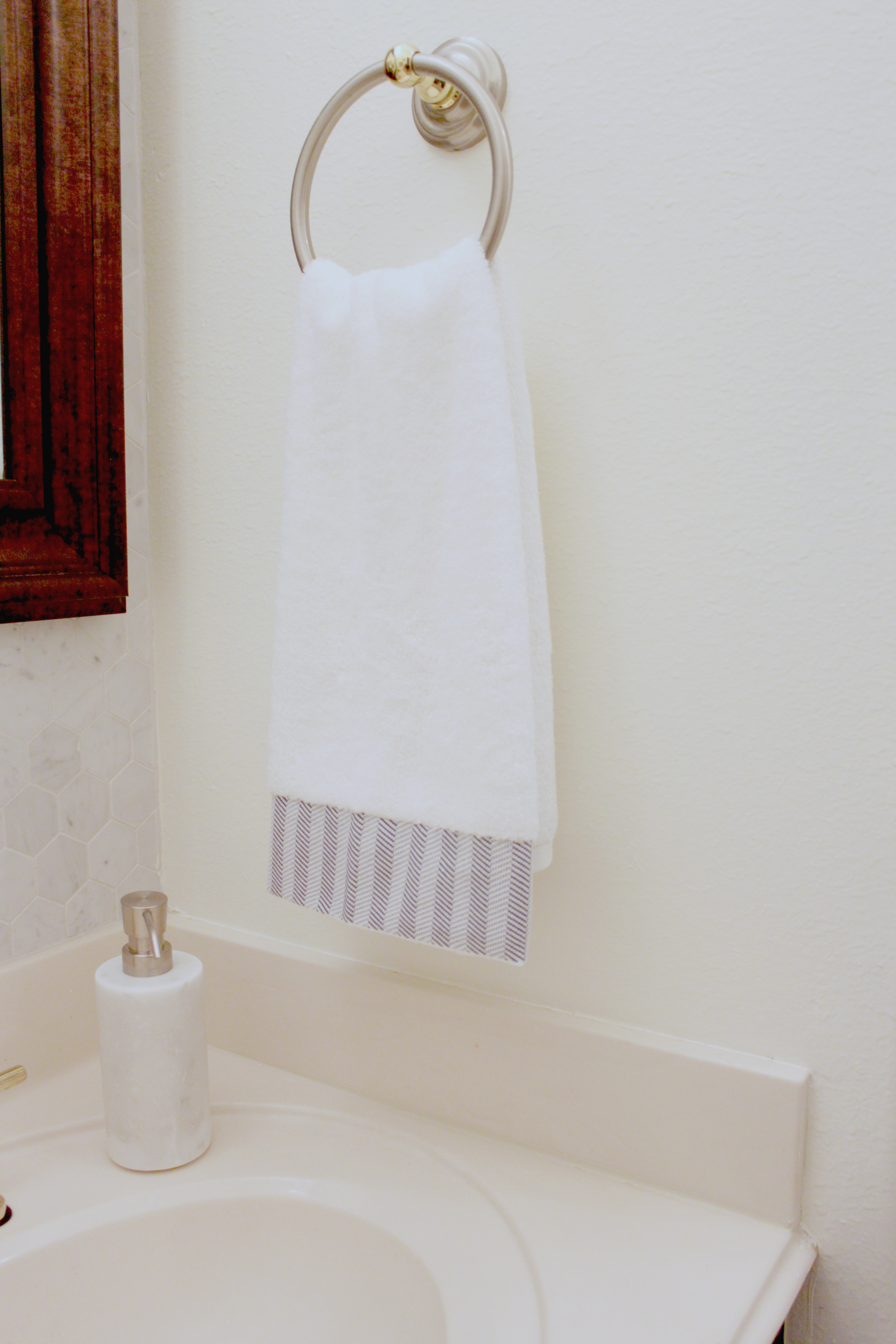 This powder room connects to the game room upstairs. I am dying to finish redoing the game room which will be a take-off on a "Big Game" Hunting room idea like you would see in old movies.
This room is a drastic change when compared to the before photos… let me remind you.
Pretty awesome, right?!? Whew! So happy to have my third One Room Challenge in the books! Many thanks to Linda for creating this fun challenge. If you haven't seen the featured designers and the 200 plus guest participants… I suggest a great cup of coffee, a comfortable chair and a few hours of time. So worth it y'all – serious talent and the reveals are so very good. Click on the pics below for easy access to great inspiration!
Thank you for stopping by and hanging out with me during this challenge. I hope you will bookmark my little site and come back often. Don't forget to leave a comment and say hello!
Oh! and if you would like to catch up on the whole six weeks – be my guest!
and if you would like to see my other One Room Challenges… here ya go!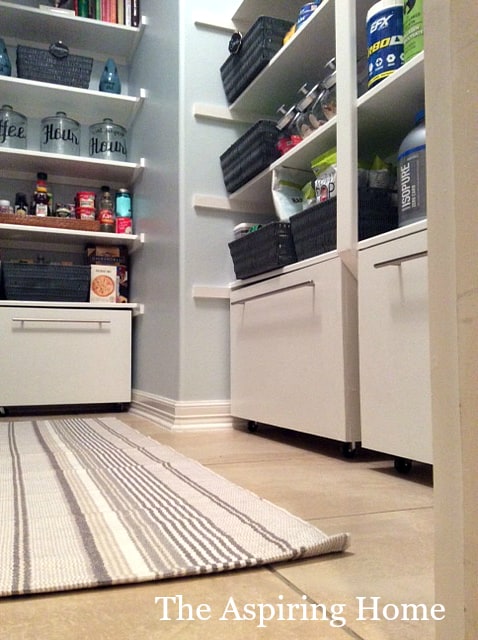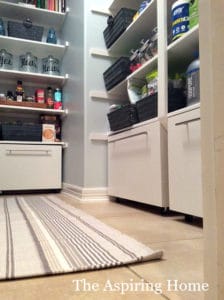 Till Later,