One Room Challenge Spaces – Wednesday blog hop
Happy Wednesday to you! For this "humpday"  I bring you something really fun! How about an awesome blog hop of creativity?!?
Yep, I have partnered with several super talented bloggers to highlight our One Room Challenges Spaces!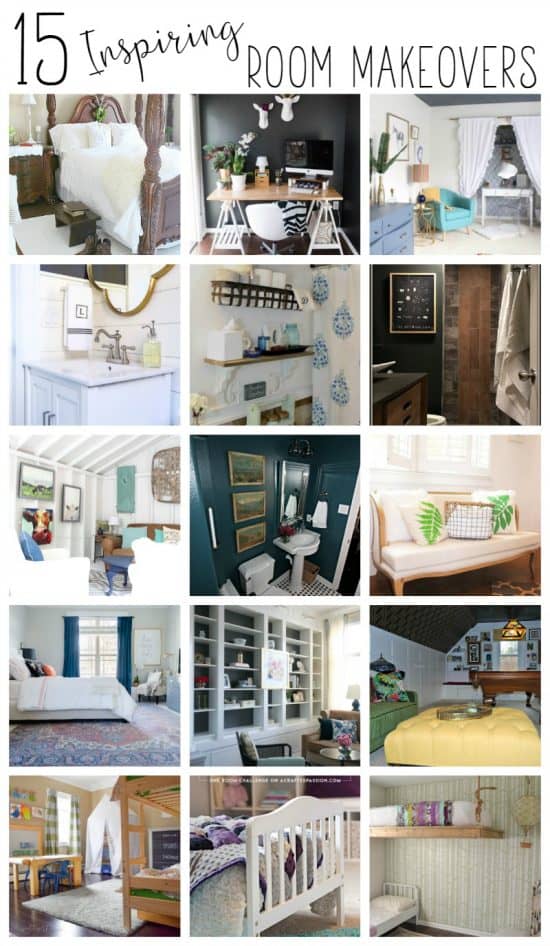 She Sheds are all the rage and this one does not disappoint! I love how fresh and airy if feels. Perfect place to dream about the future or hang out with girlfriends!
She Shed Makeover – 2 Bees in a Pod
Oh my goodness! Love this toddler room by A Crafted Passion.
Toddler Chic Bedroom – A Crafted Passion
Robin did a fantastic job on her powder room – check out her faux concrete tile!
Farmhouse Powder Room – A Home to Grow Old In
So digging the moody color of Brittany's room!
Modern Multi-Use Space – By Brittany Goldwyn
Oh my goodness, you've gotta check out Kim's game room makeover!
Eclectic Game Room Makeover – Knock if Off Kim
Such a happy boy's bedroom…
Modern and Colorful Shared Boys Bedroom – Making Joy and Pretty Things
Loving this hangout!
Modern Teen Hangout – My Life From Home
This is such a cool bedroom! My girls would have fought over who got the floating bed!
Eclectic Vintage Girls' Shared Bedroom – Refresh Living
Love the lighting over the shelves and the soothing color scheme.
Glam Formal Living Room – Restyle it Wright
Laundry rooms are more than utilitarian here!
Botanical Inspired Laundry/Office Space – Simple Nature Decor
My friend Nicki created a fantastic bathroom for her family. I love all the details!
Polished Casual Kids Guest Bathroom – Sweet Parrish Place
Here is yours truly and my two bathroom challenge! Still super happy with both spaces!
Eclectic Powder Room – The Aspiring Home
Love all the details in this master bedroom – so perfect for rest, which we ALL need.
Glam & Colorful Master Bedroom – The Home I Create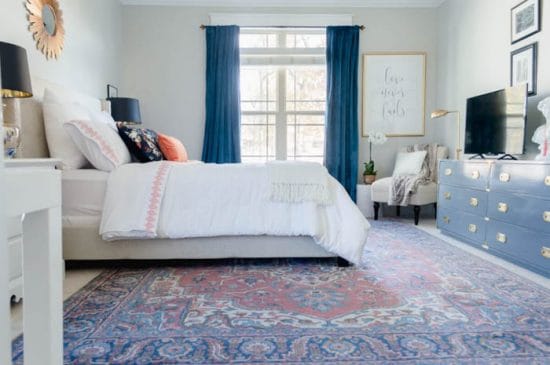 Fantastic mix of tile by Uncooked Cutter!
Modern Spa Bathroom – Uncookie Cutter
Love the calm details of this farmhouse bedroom – it is breakfast in bed worthy!
Farmhouse Master Bedroom – Farmhouse 40
You can see hundreds of other amazing room makeovers, completed in only 6 weeks! Just click – One Room Challenge at Calling it Home and be super inspired!
 And last but not least, take a look at my friend Jennifer's super awesome Pop Art bedroom! This space is spectacular! I love her creativity!
Pop Art Teen Bedroom – Paint Yourself a Smile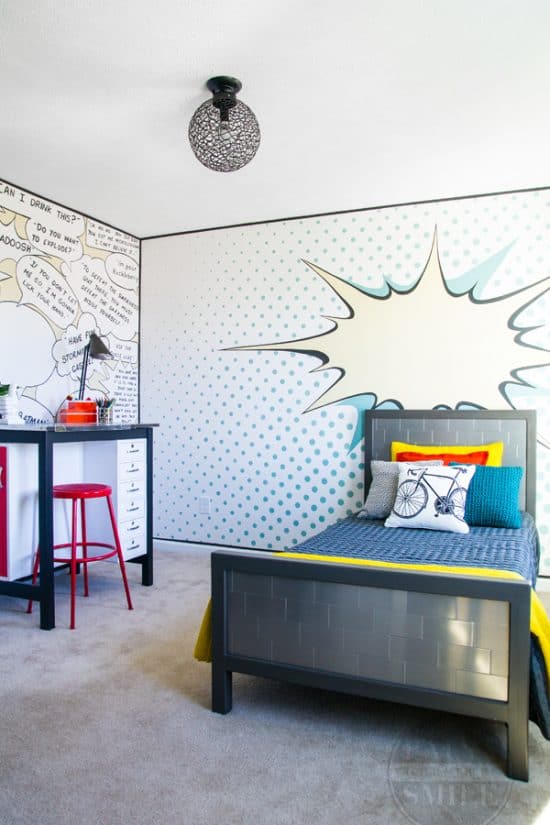 How fun was that?!? Seriously honored to be a part of such an amazing group. I hope you have a great rest of the week! I will be back soon with my detailed posts on the powder rooms! I am so excited to share with you some fun easy hacks you can do in an afternoon!
Till Later,