ORC Week 6 Backyard Pool Makeover Final Reveal!
What crazy busy 6 weeks we have had! I am so excited to show you the backyard pool makeover final reveal! You won't recognize the place, We went from a tired and worn space to a colorful happy oasis!
So, how ya doing? What an incredible ride we have had here! I want to give a huge THANK YOU to Linda (Calling It home) for creating this phenom called The One Room Challenge. If you are here for the first time, Welcome! I am so happy you are here to see our backyard makeover final reveal.
We probably could have used another week to be honest. The project was massive to begin with and we had a few hiccups along the way. Like I shared a couple of weeks ago, we had a lot go right and a lot go wrong, but we are loving the outcome of the project and thankful that we have a beautiful backyard to enjoy with family and friends.
This post contains affiliate links. The Aspiring Home did receive compensation but the ideas and opinions on these products and companies are solely my own.
Let's go back to the beginning with the before pictures.
From the pictures it doesn't look that bad and I had a few folks scratch their heads at our reasoning for choosing this "room" for our One Room Challenge space. Pictures can be a little deceiving my friends.
Our pool coping was deteriorating and leaving fine dust in the pool.
The fine dust was clogging the filters. The tile, after 12 years starting falling off and during the demo – tile fell off in whole pieces and we had several places where water seeped behind the tile. The plaster was showing signs of serious wear and the spray deck has started to wear off.
The outdoor kitchen was a little newer but the counter has started to crack and fall off.
Originally we used floor tiles for the counter to save money and after years of weather, they were done. Since the counters needed to be replaced, I decided to take the opportunity to remove part of the kitchen to open the space up more.
So, now that I have reminded you of where and why we began this project… Let me show you the gorgeous AFTER!
*Get ready for a ton of photos!
The little fish spitters add a touch of whimsy and the unexpected.
Planters were reinvented with color and new hearty plants. The new deck is a far cry from the dirt filled crevices of the old spray deck. Now the floor is elegant and inviting.
Read how the HomeRight Spray shelter made a HUGE difference here.
We were lacking conversation areas on this vast deck. Rearranging furnishings that we already owned created a perfect spot for morning coffe or evenings around a portable fire pit.
Gone are the old box woods and broken urns! I found these pretty little orbs and painted the gold – now they feel more sculptural without being overdone.
Fresh paint is a beautiful thing, especially when it's on the ceiling! Aquaverde by Sherwin Williams is a favorite of mine.
The scallop valances were a quick simple project that added much needed character.
Can you believe that this cute artsy turtle started life as a shower curtain? I was able to bring new life to old concrete pavers by adding a colorful design and a little faux grass!
We've come a long way in 6 short weeks, friends say it's unrecognizable and I agree. This space had great bones but needed a serious face lift and an injection of personality!
The star of this makeover is the gorgeous pool and I have my friends at Houston Pool Renovations to thank for that. The process was smooth and Jared kept me in the loop during every phase of the restoration. I'm so thankful for their partnership on this massive project!
You can learn all the details about this almost worry free pool renovation here!
The outdoor countertops were made possible by our local experts, My Beauty Floors. My Beauty Floors has always delivered a excellent product with skilled friendly service. It can be hard to trust that a small square of granite will translate into your dream space on a larger scale but Jorge,Iggy and Giovanni make it easy.
Several DIY projects tutorials will be here soon.
I used DecoArt paints in unexpected ways. Read about the gorgeous painted pavers here.
Homeright's spray shelter saved the day during the repainting phase! You can read about it here.
Thanks to Art, owner of Mosquito defense, we are able to actually enjoy the space with out the fear of being bit up by pesky mosquitos.
Inside Out Home Improvement and Repair was the hubs right hand man. Michael jumped in and was able to help us reinvent the layout of the kitchen counter area.
I am heading over to The One Room Challenge website to "ooh" and "ahh" at all the gorgeous reveals from the 20 featured designers and the almost 200 guest participants. You are going to want to grab a cup of coffee or a favorite beverage and settle in for a bit!
Click here to see the featured designers rooms and here to see the guest participants spaces.
I will be sharing all the details and info on the products we used and the wonderful partners from this challenge. I will be adding a few items that didn't makes it in time for the reveal, so come back and see me!
Till later my sweet friends,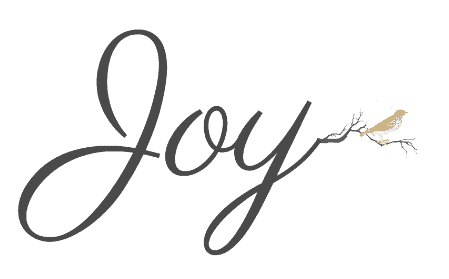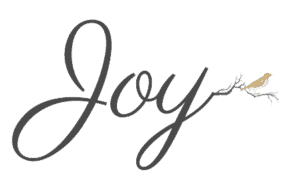 **A few of my favorite things: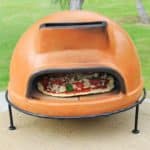 Ravenna Rustic Liso Pizza Oven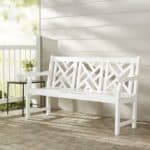 **Affiliate Link Disclosure: Please note that some of the links above are affiliate links, and at no additional cost to you, I will earn a commission if you decide to make a purchase after clicking through the link.
Please understand that I have experienced all of these companies, and I recommend them because they are helpful and useful, not because of the small commissions I make if you decide to buy something through my links. Do not spend any money on these products unless you feel you need them or that they will help you achieve your goals.