Summer Magnolia Wreath DIY
Summer calls for lazy days and easy crafting projects! This Magnolia wreath DIY is welcomed simplicity. Grab 30 minutes and make yours!
Hey Hey!
How about a quick summer magnolia wreath DIY? Yes?!? Well, alrighty then! Let's create one!
Materials:
Med. sized grape vine Wreath
Magnolia flower
Three magnolia leaf branches
Pipe cleaners
Hot glue
Hot glue gun
Ribbon
Floral wire
Step 1:
Use pipe cleaners to secure Magnolia Leaf branches. A few leaves may fall off and that's okay. We will use them to fill in empty areas.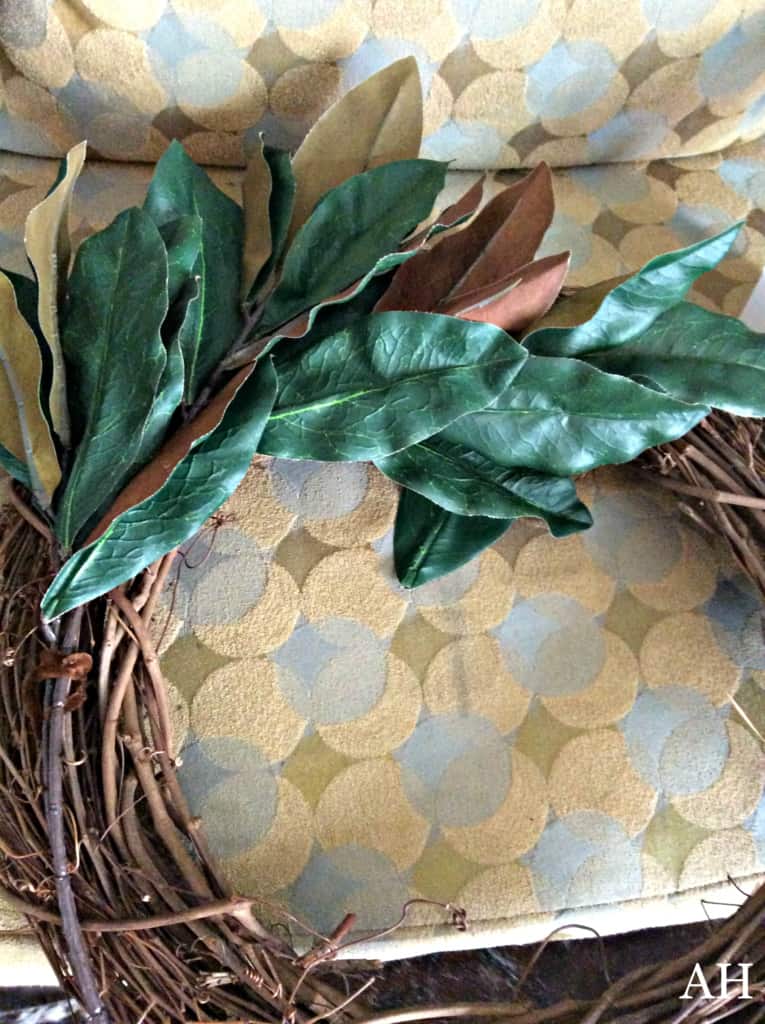 Step 2:
Use pipe cleaners to secure Magnolia blossom. I chose to put mine kinda on the side, feel free to add yours where ever you wish.  Next add the optional loopy ribbon. Secure with floral wire.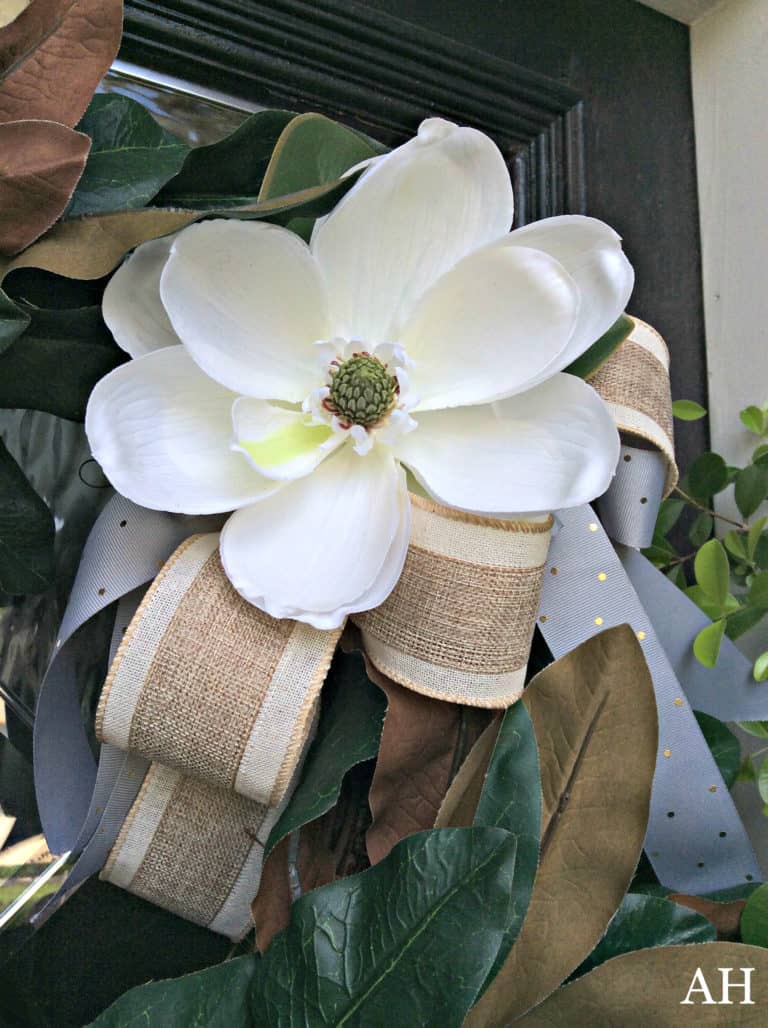 Step 3:
Using glue gun, tuck leaves in the empty spaces. Hang your new summer wreath!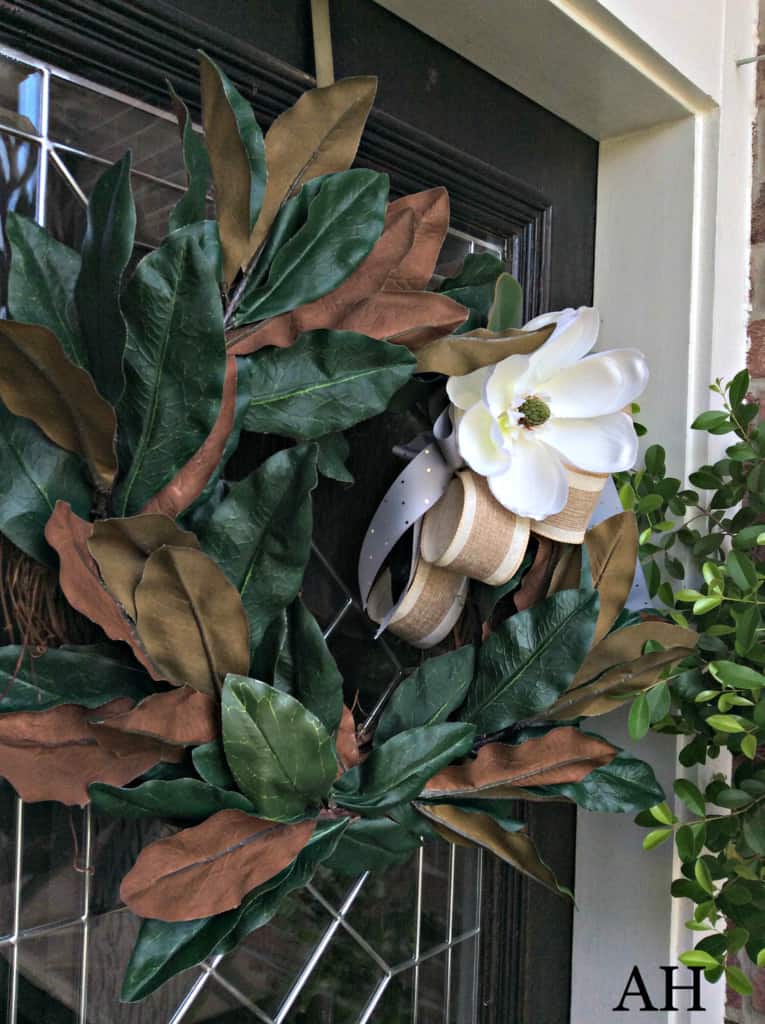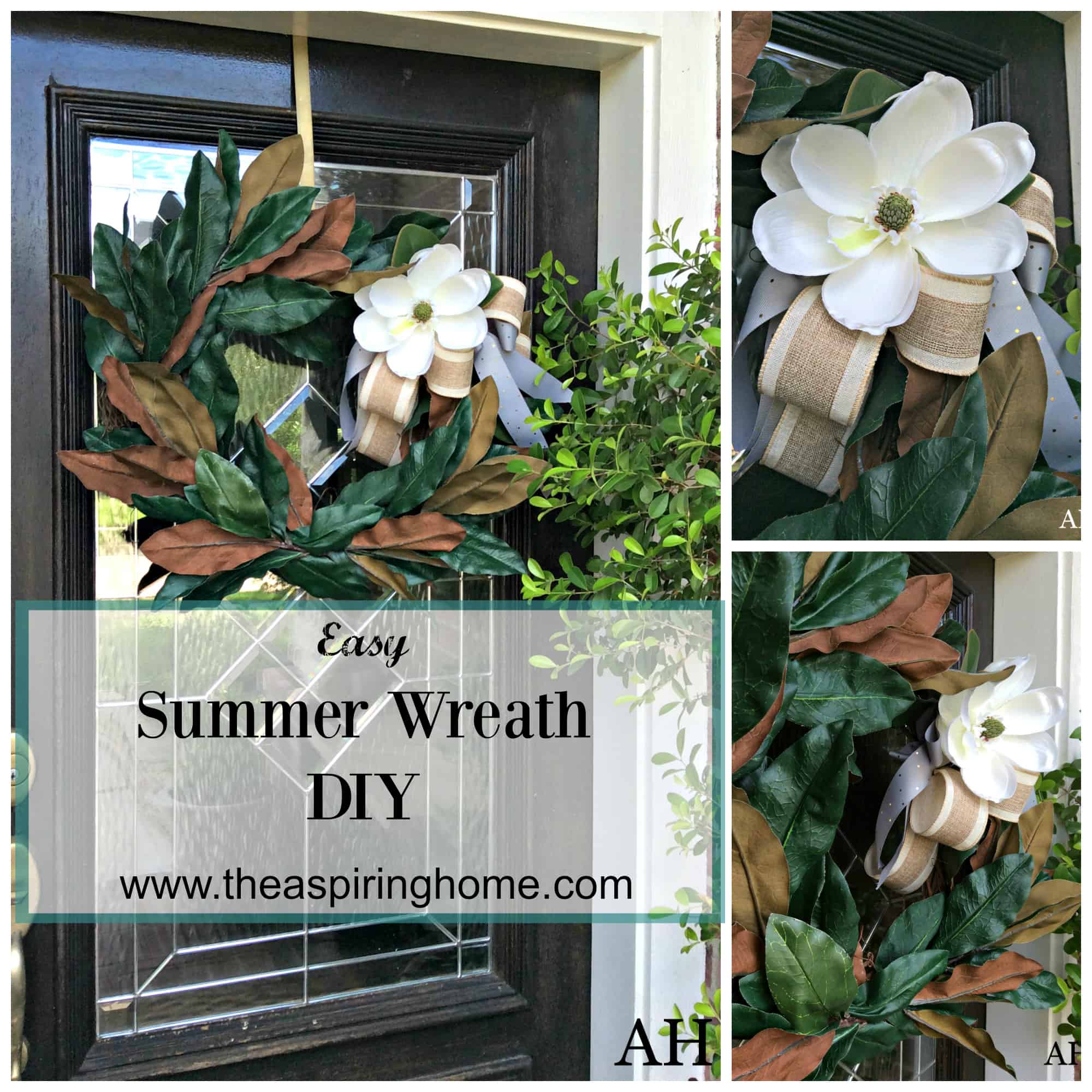 In thirty minutes you too can have a lovely summer  wreath! Happy Crafting!
Keep creating home my friends,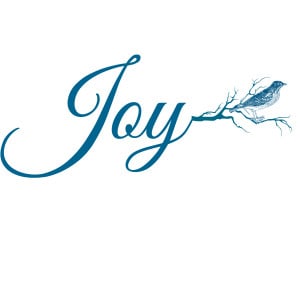 You may also like: