Wooden Hoop & Rose Wreath DIY
This simple wooden hoop and rose wreath is a sweet way to say, " Hello, Spring… it's been a while."
Yes, I am just one of many who are longing for the sweetness of spring. It is really my favorite time of the year. The winter shakes the snow off her feet and fades away. New life begins to grow and bloom and Spring takes her rightful place. The birds begin to sing again, soft breezes and gentle rains wake up the earth to new longer days. Besides the spring cleaning that occurs, this time of year calls for a bit of refresh. That refresh starts with the front entry and this hoop and cabbage rose wreath DIY.
This wreath idea is not new, at least anymore. You will find many many versions on the world wide web. I love the simplicity of the project and my little take on it was birthed out of needing to reuse a hoop.
The hoop that was integral to my daughter's mosquito net canopy that she bought with her own money. A few years ago, my daughter wanted her freshman dorm room to feel a little exotic. So, the "I dream of Jeanie" room was born out of many DIY projects and a minimal budget. You can read about how I turned a shower curtain into 5 projects for her space here.
While we were perusing World Market, my daughter found a "gotta have it, it would be awesome, should I spend that much money on it" item. After much waffling on the purchase, she decided to go for it.
The idea was really fun and cool and was going to make her little space looks so Pinterest worthy. Until we had to install it.
Oh.
My.
Goodness.
It did not end well for the canopy that year, but we were able to install it the next year when she moved into a house. At least, till it fell down and decided it was done. So then we were left with a canopy wanna-be that would never see the light of day, because, you know, I would have a really hard time throwing it away.
When we were planning the third move to a new place… she wanted to change the look a bit and fell in love with navy blue, blush, and teal. We pulled items from the original DIY projects that were teal and I found great fabric to make a few pillows for her and her roommate. The room was sparse and both girls wanted to keep it that way, but it needed something… it needed a really big faux bamboo hoop wreath! Guess who had the PERFECT hoop?!? Me! or actually my daughter did, she just didn't know it.
So, let's make a wooden hoop & rose wreath, shall we?
Step 1:
Find a hoop.
You can find hula hoops and spray paint them or cover them in fabric. Large embroidery hoops can be purchased at the craft store or online. I even found a great option in the leather craft/dream catcher making area.
Step 2:
Gather florals and greenery.
Take a stroll down the floral aisle and pick your favorites. Sometimes if you have a favorite fabric or see a fabric that you adore – pick a mix of those colors. Choose a few larger flowers, a few medium sized and a bit of filler. Hoop wreaths can be easier on the budget.
Step 3:
Decide where the florals will go on your wreath.
You know what's great about a wreath? It's round and you really can't make a mistake. Isn't that refreshing? I chose to anchor mine a little off center. You can even take fake faux vines and loosely wrap it around the exposed part of the hoop. If you want to, I mean it is your wreath and your work of art.
Step 4:
Secure florals and greenery to hoop.
I used a mix of floral tape and light weight floral wire. I made little bouquets of flowers and used the floral tape to secure them. Then I wired and layered my little bouquets. Finally I tucked and wired in additional greenery and florals where I had gaping holes.
**Remember less in more with hoop wreaths.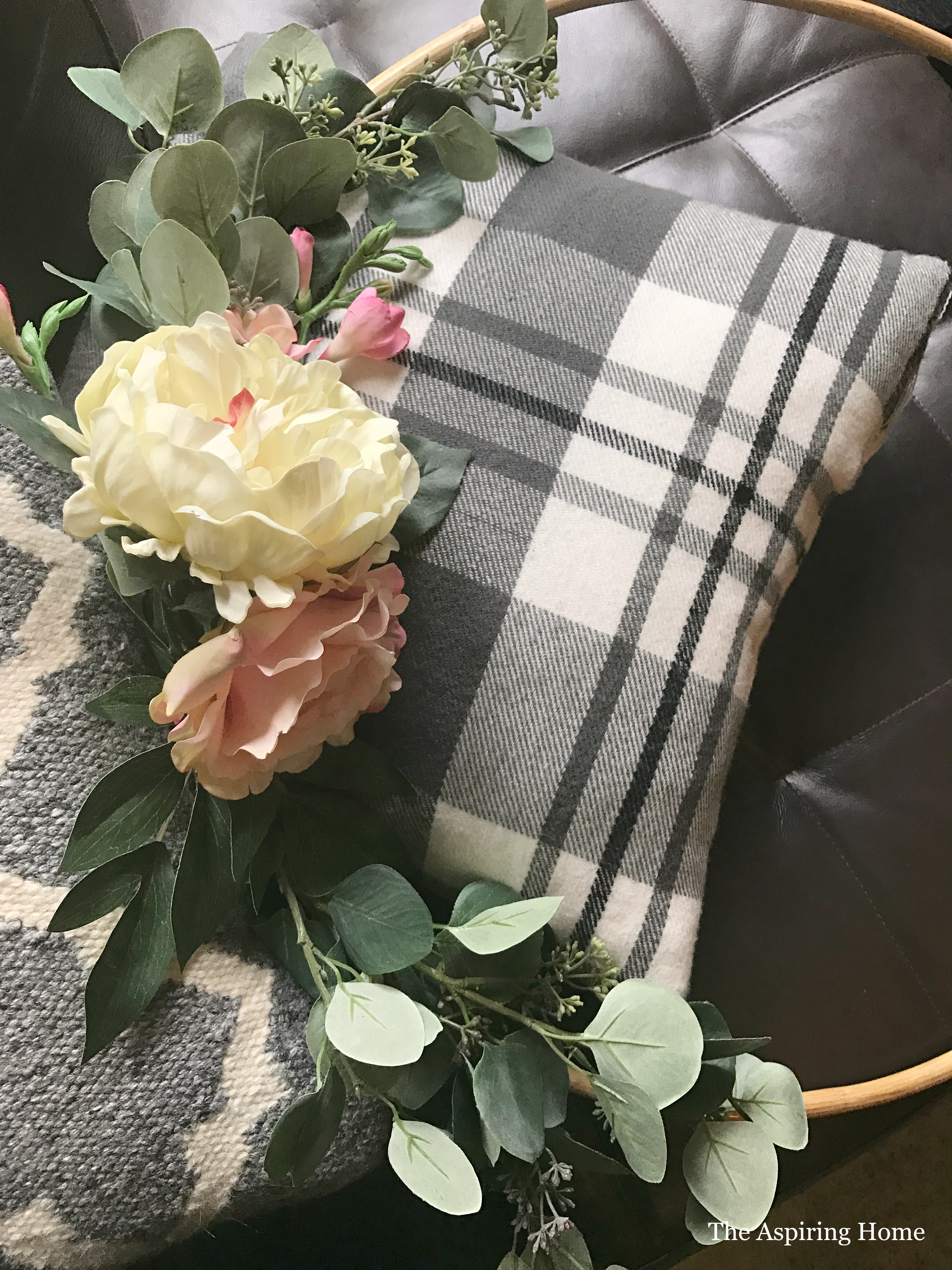 Step 5:
Add verbiage.
This is completely optional but I found this great thin metal sign and used fishing line to attach it.
I grabbed the tried and true rub n buff in gold and added a little
Step 6:
Hang it up!
Since putting holes in the wall are a REALLY big NO NO, we opted for a oversized command hook.
This should be a fun week – be on the look out for a little spring blog hop this Wednesday and another hoop tutorial using an embroidery hoop, cause momma needs a wreath for her front door.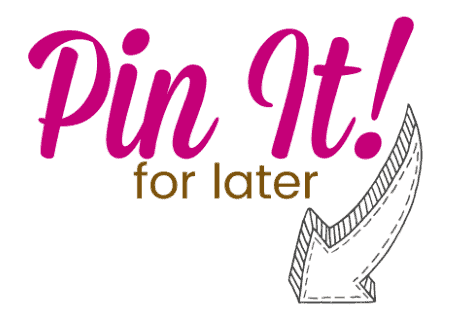 Keep creating home, my friends