Wk2 Fall ORC – Laundry Room Details & Essentials
Week 2 is here and I'm laying out all the laundry room details & essentials we will be incorporating into this functional stylish makeover!
The One Room Challenge Fall 2021 edition with media sponsor Better Homes and Gardens is now in week 2! Last week I revealed the room we were tackling and this week I want to lay out all the laundry room details & essentials we will need in order to make this room not only gorgeous but work hard.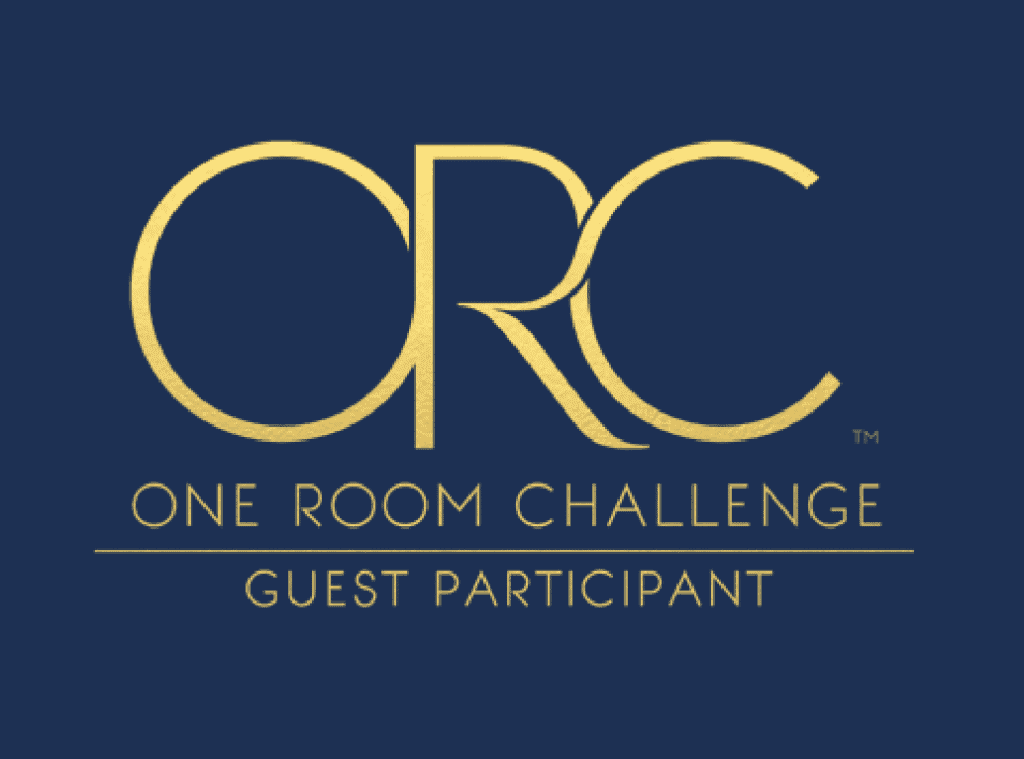 Catch up with this makeover here:
Week 1 // Week 2 // Week 3 // Week 4 // Week 5 // Week 6 // Week 7 // Week 8
Let's take a look at the before photos one more time and I will share the plans.
The laundry machine side –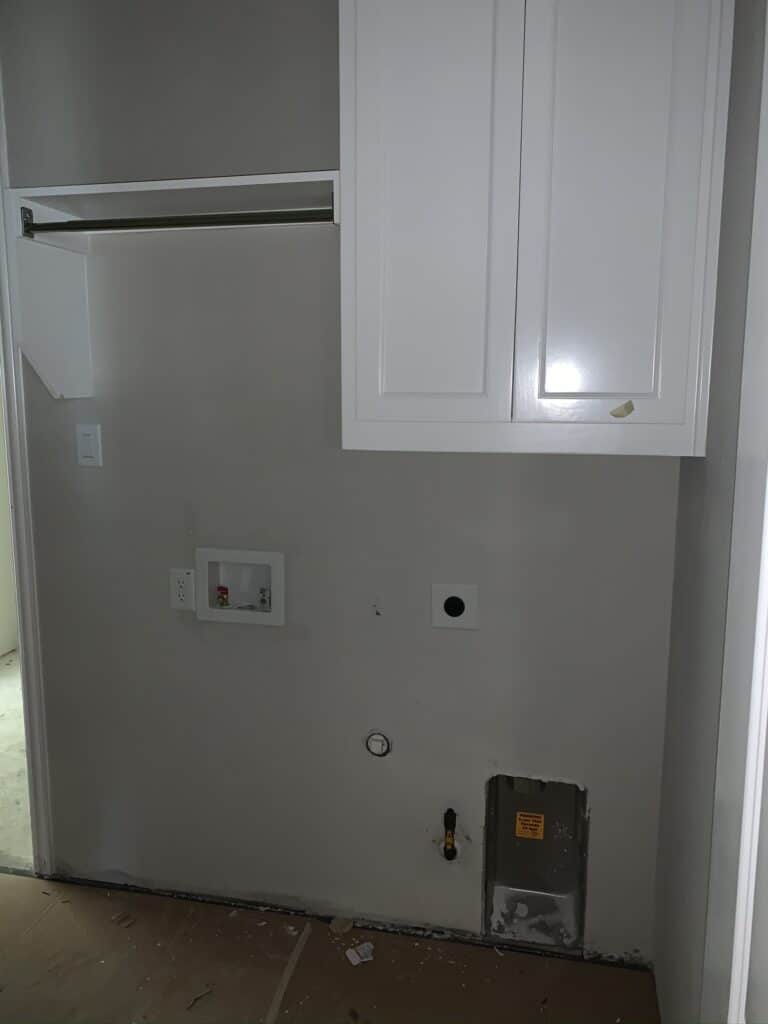 I own front-load machines with pedestals. I like the pedestals for storage but I do not like losing the counter space that comes with having front-load machines, you know what I mean?
I'm just seriously too short, haha. So, the plan is to build a short nominal pedestal without storage and build a "waterfall" style countertop that goes over the machines. 
The "waterfall" countertop is going to help camouflage the fact that my machines have been a little beaten up over the years.
Oh, and the cabinet above? The clothes rod is moving to the other side and open shelves will replace it.
The wall of tech –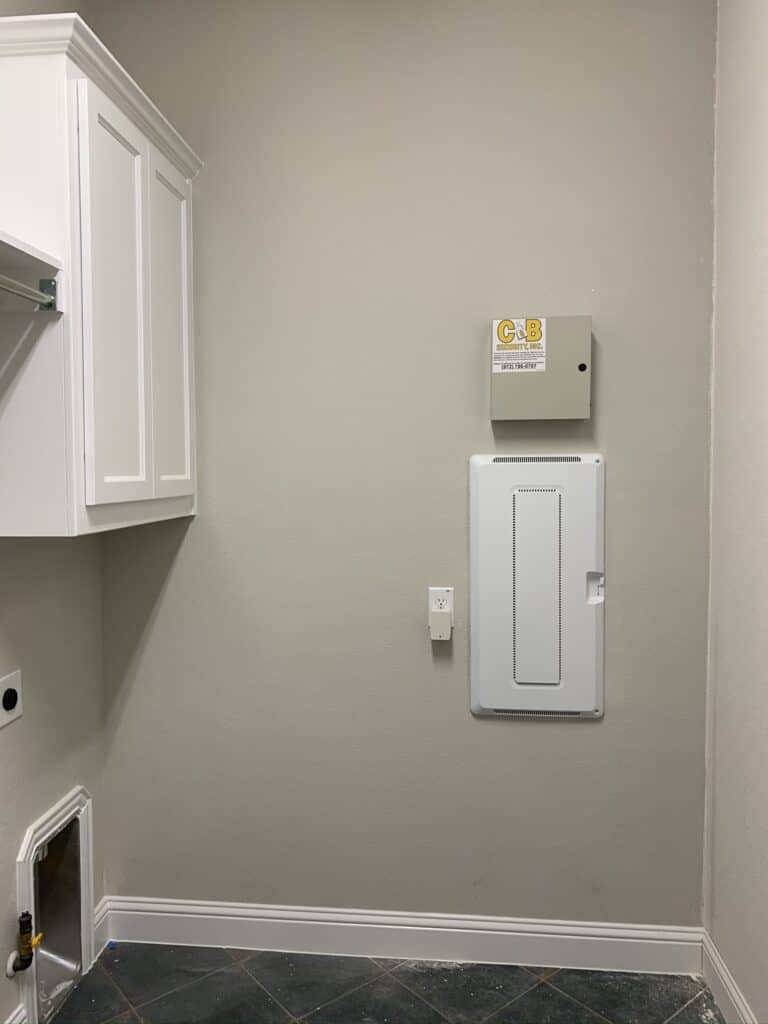 Not loving this wall…at all. It is what it is and I am grateful for the technology. I've got some ideas but I haven't made my mind up…
The Big Blank Walls –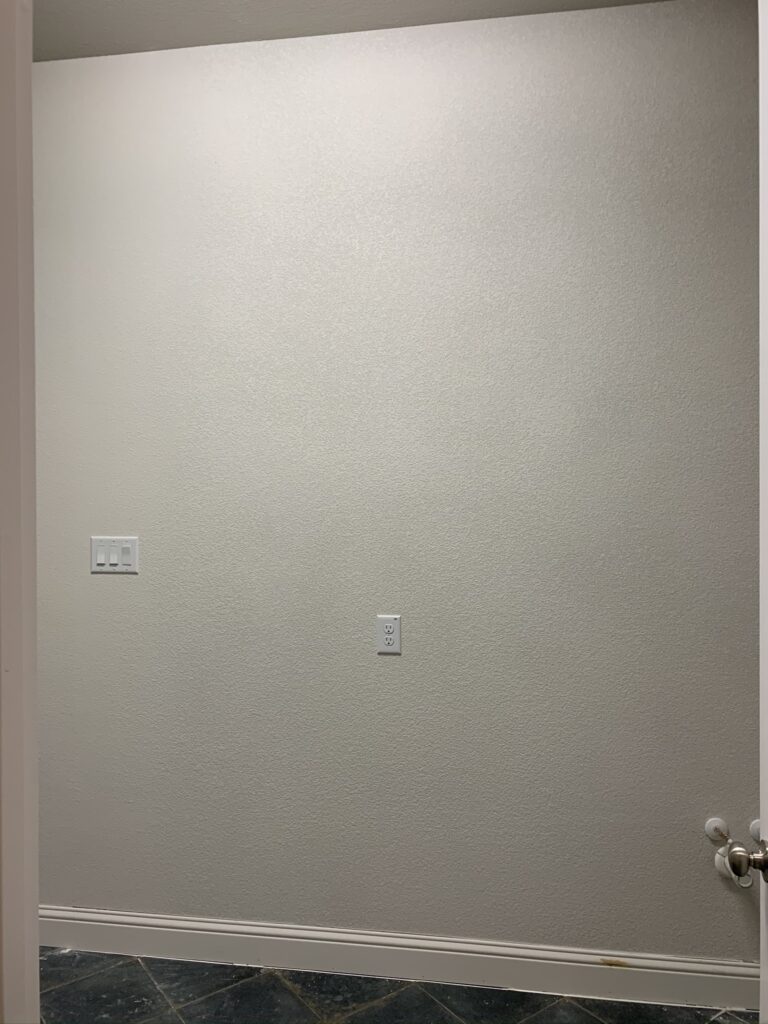 This is where the real storage magic will take place! We are going all the way up to the ceiling with cabinetry in Sherwin Williams Pewter Green.
Beautiful Carrera marble tile will grace the backsplash. I'm looking at a soapstone-style quartz countertop – something rich and anchoring. 
These bare walls will also house a beloved Audubon prints gallery with pretty lights to highlight.
Sounds pretty good- right? I'm so excited about this space!
So what's arrived?
*heads up the following links are affiliate and I may receive a small commission if you choose to purchase by using the link. If you do, THANK YOU! Every little bit helps keep this site running and the ideas flowing.
The Faucet:
Pretty and budget-friendly! Seriously, coming in at around $85…
Find this gold faucet by clicking here.
The Sink:
It took me a while to find a farmhouse sink that wasn't too big for the space I have available. I had my heart set on a farmhouse sink for soaking purposes. I purchased it earlier this year because it kept going out of stock again, a great product at a great price.
Need it? Find this farmhouse sink here.
The Ceiling Light –
It's not a traditional laundry room light but frankly, I am tired of the utilitarian fluorescent lights. I know they are task-oriented lighting but I am hoping this choice gives off really great light – we will see! It was under $100 and can be returned so why not?
Find this 10 light Chandelier here.
The Drying Rack-
I miss the days of hanging the laundry on the line. I am hoping one day to be able to do it again – not fully, I still want to use the dryer but sheets and towels dried on the line – I don't know why I like it but I do. Back to the product at hand. It's a great option for drying delicates and keeping them behind closed doors.
That's where we are for this week! We will have more to share next week including cabinetry! It's coming together and in the meantime head over to the One Room Challenge website to see what's happening with the feature designers and the guest participants.
If you love Instagram – follow the hashtags #oneroomchallenge and #BHGORC for great inspiration and more room updates! 
Thanks for following along
and
keep creating home my friends,