WK 4 ORC Laundry Room Organization & Update
We are halfway through! Week 4 is here and let's talk about some nifty laundry room organization ideas.
Hey there! We are moving fast – amazing how 8 weeks just fly by. The One Room Challenge with media partner Better Homes & Gardens is in week 4 and we are talking about laundry room organization because once the cabinetry is completed – we will need to fill it.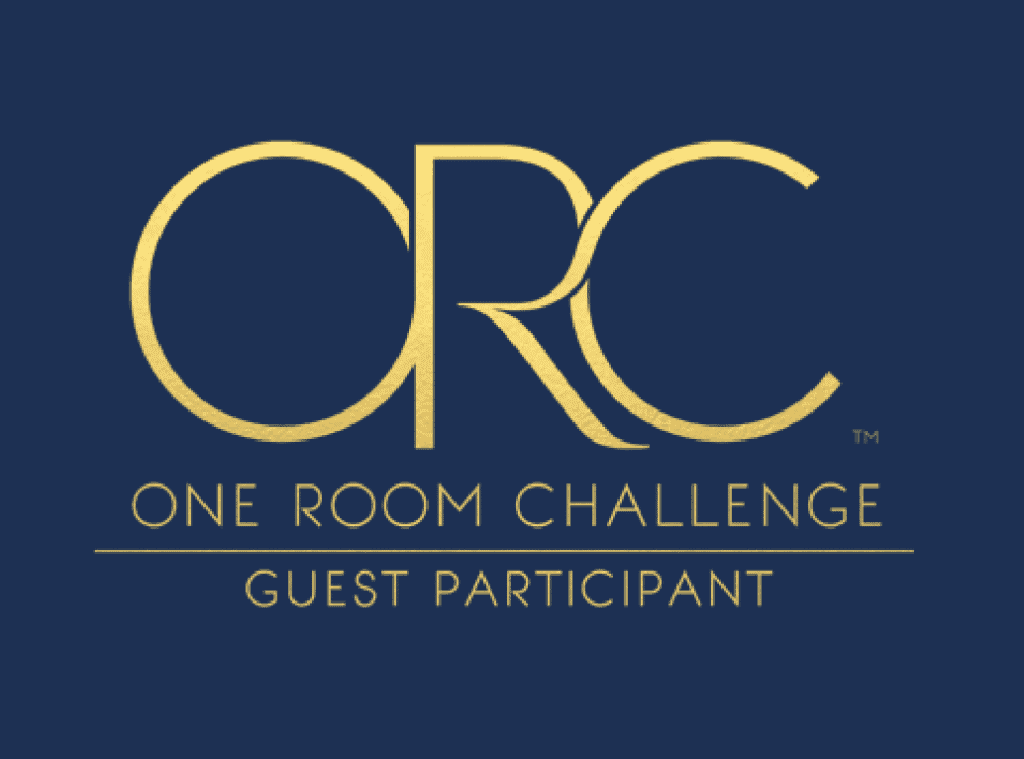 Catch up here
Week 1// Week 2 // Week 3 // Week 4 // Week 5 // Week 6 // Week 7 // Week 8
So what laundry organization items am I including? Let's take a look!
*Affiliate links ahead. If you choose to buy an item, I may receive a small commission at no extra charge to you.
First up it was time to change to collapsible laundry baskets. I will be reusing the old baskets -so all good! These baskets really range in price but I found a reasonable version at Home Depot.
One of my favorite things that I have had for years and will get a place in the cabinet is my shirt folding mechanism. It's such a simple idea but boy does it make nice-looking folds!
I love (and I think many do) having pretty storage for my detergent, stain removers, clothespins, and assorted little sundries.
Purchase these glass containers here.
I thought these would be a fun alternative to add.
These will hold liquid detergent – I love the amber color and in true Aspiring Home fashion – I will be painting!
and I am adding these acrylic containers to the storage game
So storage is being handled, let's talk about where we are in the room.
We are a little behind on painting the final color but it will happen this week. We went through a lot of primer paint and speaking of primer- we had to hunt to find it. Many of our stores were out of oil-based primer.
I found my Audubon prints via Urban Garden Prints (click here).
I have some smaller prints from my daughter's bedroom makeover in our previous home so I will "fill in" to create a bigger gallery.
That's a wrap on the update. Let's go check out the feature designers and the guest participants' week 4 news (click here).
Keep creating home friends!