Makeover Challenge – Soto's Grill
A fun makeover challenge ahead! Giving a wonderful family owned restaurant new design ideas.
Howdy Friends!
How's life your way? We are in the happy first week of school where the parents have more homework than the students! In the midst of all the normal crazy – I wanted to share with you a fun project that I am working on.
Near our home we have a cozy restaurant with AMAZING food. The owners are hard working and genuine. Tex-Mex restaurants are plentiful here and only the best survive. Texans love queso and a good chile relleno! We tend to even categorize our tex- mex restaurants by who has the best chips, salsa and margaritas.
Soto's Grill has the food aspect down but the owners were looking to revamp the interior a bit- did I mention it was cozy? Cozy seems to work super well in uber cool places like New York city but here in suburbia… people like elbow room and a lot of it, unless you have fantastic food, atmosphere and loyal customers. Food, check. Atmosphere, almost. Loyal customers, check and always welcoming more.
When you walk into this oasis after a long day,you are greeted by incredible works of art (created by one of the Soto brothers) and a friendly wait staff. Two very big details are covered so what about the rest? Let me show you the inspiration board…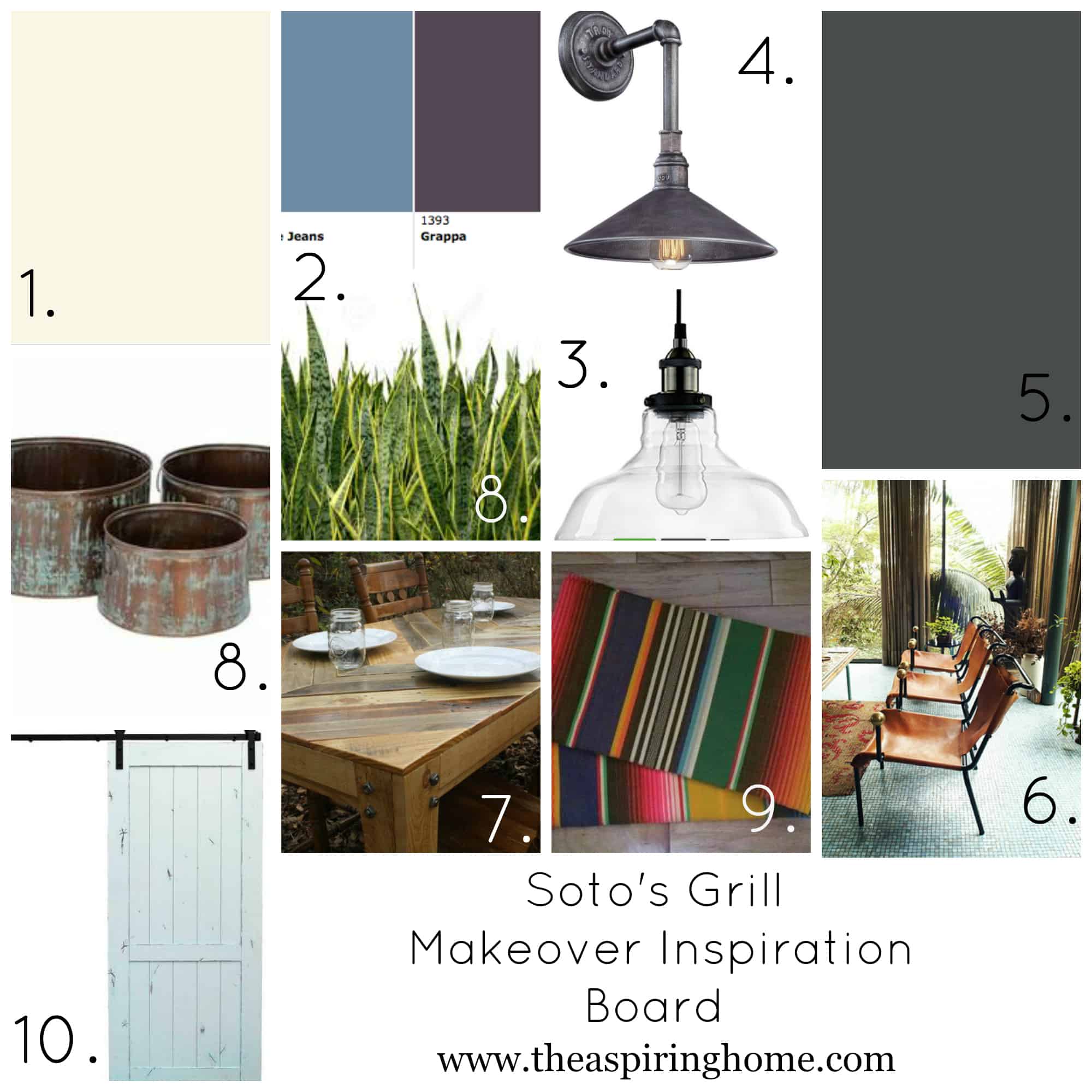 Color-
1. & 2. First we brightened the space up with Benjamin Moore's Mayonnaise. We chose cooler colors to coordinate.
Lighting-
3. Going with industrial glass pendant lights will give the warmth we hope to achieve while leaving the space "open".
4. I will be creating a knock off of these crazy awesome sconces that will cost about a 10th of the original.
Tables, seating-
5. Upholstering benches for comfort was a given and we went with a light gray sturdy vinyl.
6. Dining chairs will be upgraded to a caramel colored sturdy vinyl
7. Tables- we are hoping to bring in a bit a rustic sophistication while lengthening the current tables a bit
Waiting Area-
8. The waiting area will be officially squared off using gorgeous patina planters – and yes there will be a tutorial so you can make your own!
9. Softening up the seating area with great serape pillows and bit of graphic art on the walls will make any patron want to hang out for a few minutes as they wait on a table or pick up from the "To Go" menu.
Details-
10. We are going to incorporate a sliding barn door for texture and simple function.
Many little details will be added to create a little bit of peace with family roots.
So far we have the color on the walls and the upholstered benches. I will share the tutorial on those soon. As with any business – shutting down for weeks to do a makeover is a big NO NO so this makeover will happen in phases. Should be fun to see it unfold! I will be sure to share with each step of the way.
Don't want to miss a post? Subscribe via email!
Till Later,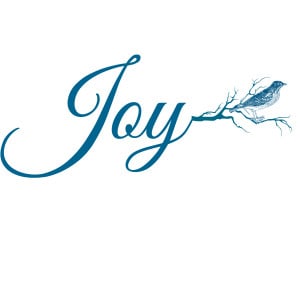 SaveSave
SaveSave