Billiard Room Update – $100 Room Challenge
New year, time for a change. I'm jumping in on the $100 room challenge with a billiard room update. Can it really be updated with spending just $100? Let's find out!
Happy New Year my friends! I am so excited about what's coming around here. Starting with jumping into the $100 Room Challenge created by my friend, Erin of Lemons, Lavender, and Laundry. The challenge centers around updating or creating a room for $100. It involves being creative in every aspect and let me tell you – you've gotta go take a look at past projects by those who have taken on the challenge in the past – just incredible! This year, my project centered around a billiard room update.
The before shots of this room are really really bad.
Did I say they are really bad? You know how it goes – you move into a new home and are overwhelmed by the boxes so you start just unboxing and unboxing and unboxing. Things have to go somewhere while you are trying to find homes or deciding to let those things go – well this room was the room. It's embarrassing but I want to keep it real here.
Honestly, it really isn't a room per se. It's a big open space at the top of the stairs but very soon it will evoke the feeling of a swanky billiard room… at least that is the hope!
Let's get to the before pictures of this billiard room update, shall we?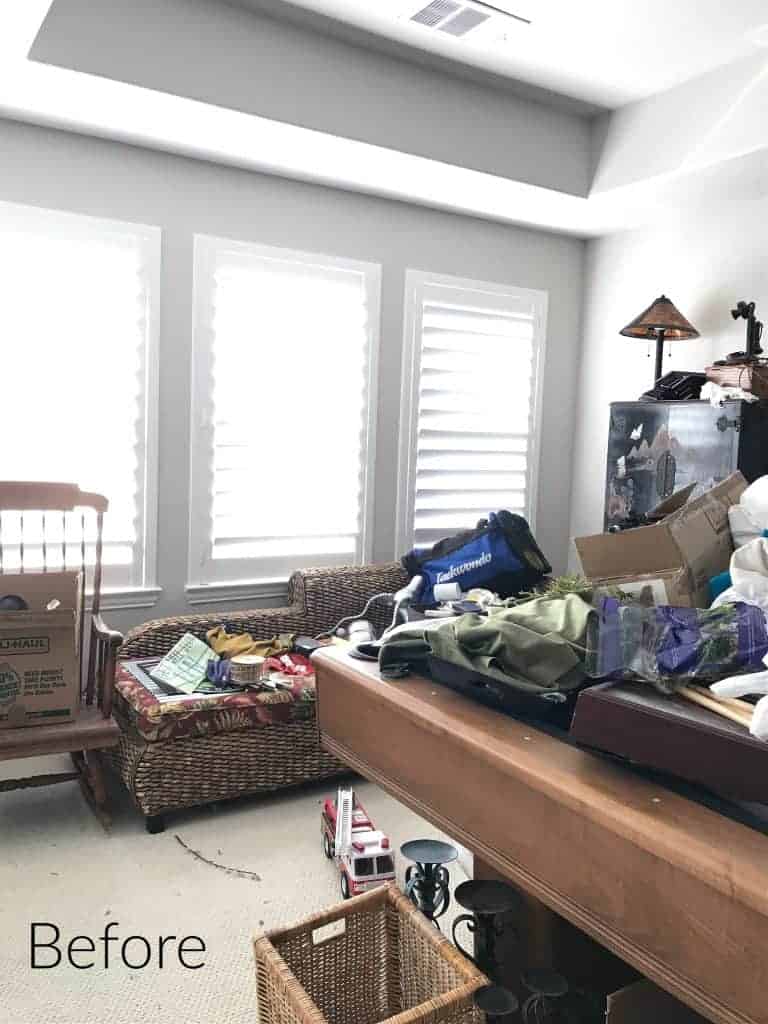 I told you it was bad. So what will we accomplish in this space? Well…
Clear the clutter (duh, right?)
Install draperies (can't wait to show you what I found!)
Reupholster the chaise lounge ( I have had the fabric for years, now is the time)
Add the plush
Rearrange furniture a bit
Bring a little good drama to the ceiling (this will be AMAZING and on a dime!)
Remedy the bare walls
This challenge will get this room on the right path and we are going to call it "phase 1" of the ultimate plan (where light fixtures and a little more seating options will be added). This room has great bones and will be a showstopper.
My inspiration for this space?
If you have been around here – you know I love details, a splash of glam with a dose of color, and a vibe that just makes you wanna stay.
Have a look at a few swanky inspiration photos.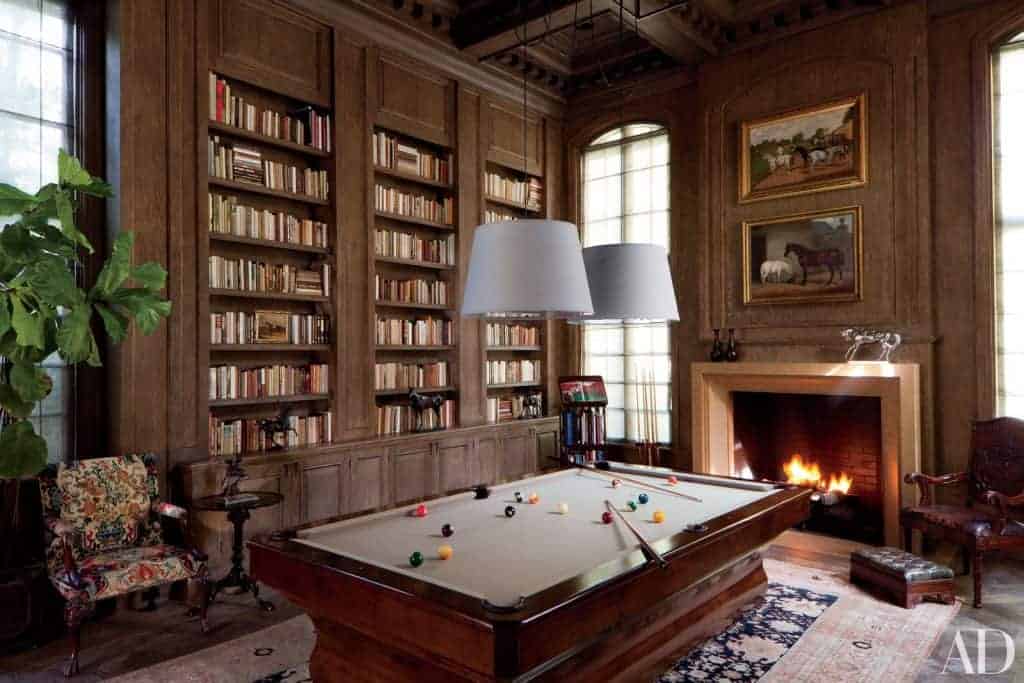 Pretty fun, right? Ok, now it's time to roll up the sleeves and get to it! This 4-week challenge will move fast and we all know life and all its ups and downs will be involved. See you next Wednesday for a billiard room update and in the meantime, grab a drink, a comfy seat, and start surfing all the rooms that will soon become fabulous all on a $100 budget!
You are invited to the Inlinkz link party!
Til Later Friends,