17 Coffee Tables Under $150 – Frugal Finds Series
Bargain alert! I've got 17 coffee tables under $150. From rustic to glam these are definitely worth a look!
We are all hunting for a few extra bargains nowadays. These coffee tables under $150 are not only budget-friendly but they are pretty good-looking too!
*This post does contain affiliate links. I do receive a very small commission (at no additional cost to you) if you choose to purchase via a link. If you do use one of the affiliate links, THANK YOU! Your support helps keep this website going and the ideas flowing.
What a roundup, right? Let's break this group of coffee tables under $150 down into categories.
The Rustic/ Farmhouse feel –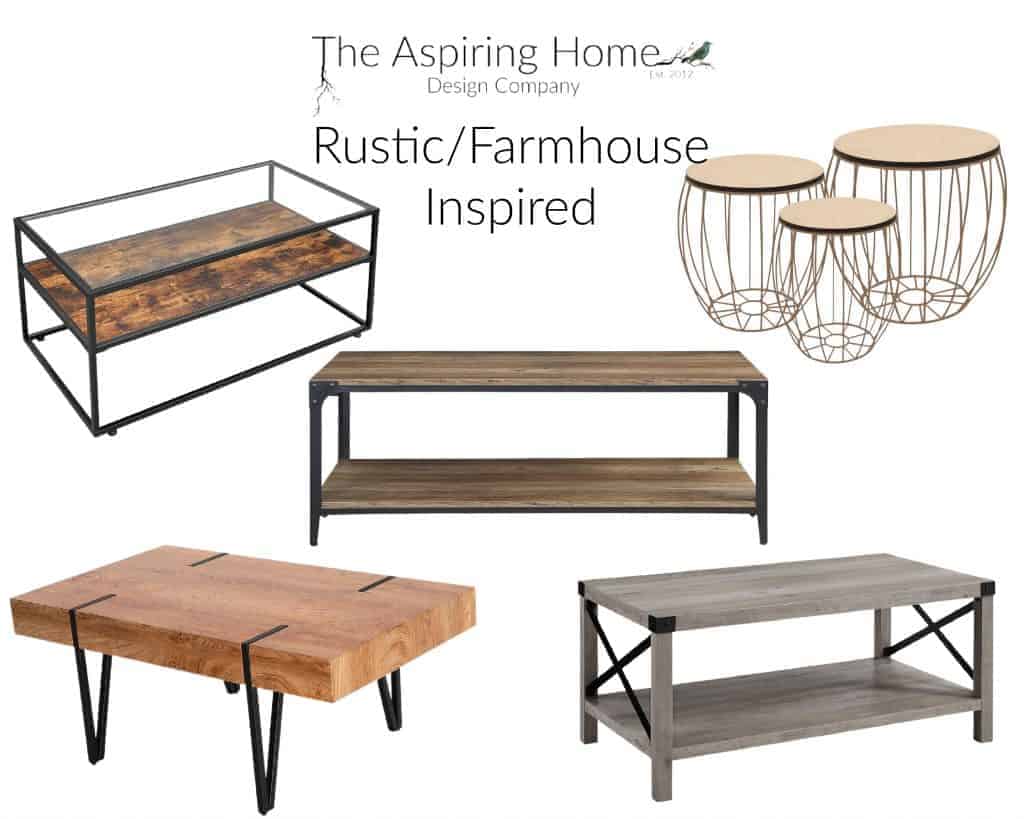 Great character and great storage for an earthy feel. The rustic, modern farmhouse trend continues on and these are a perfect fit. My favorite? I really like the idea of the multiple tables and these would actually work with other styles of decor easily.

That touch of Glam –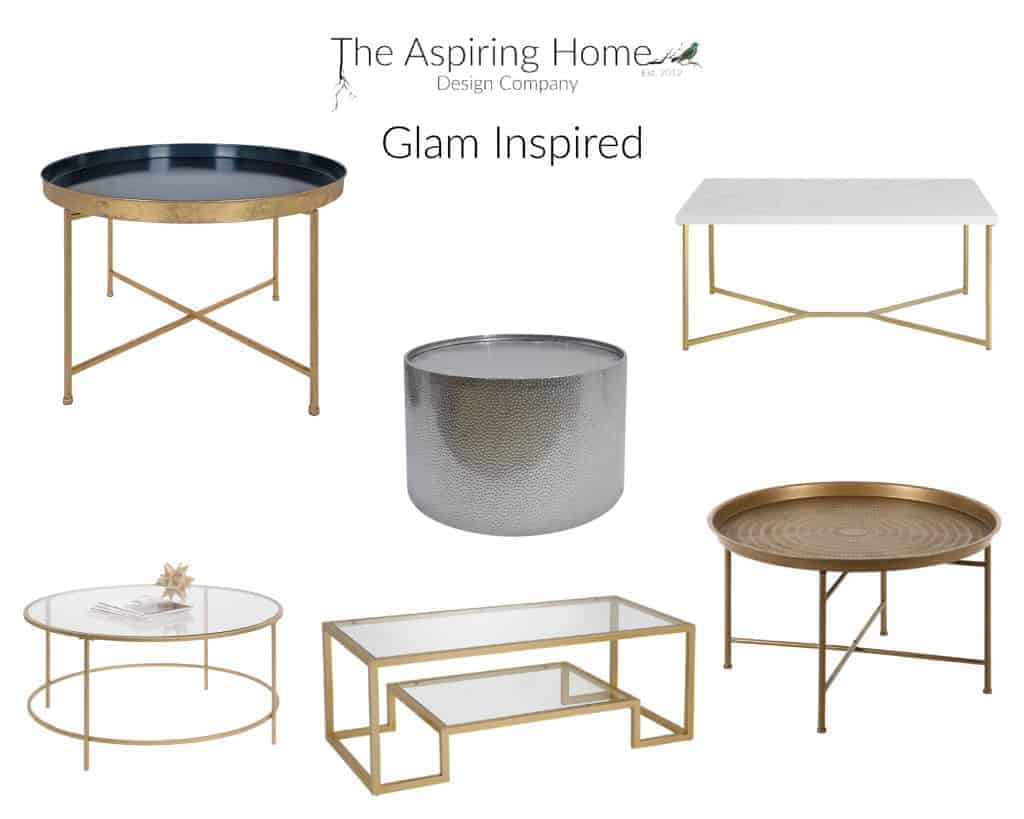 Hello, subtle glitz. Need a little shiny in your life? These should do it! Clean lines are everything here. My fav in this group? Hmm, it would have to be the double rectangle – I can imagine so many fun ways to display all the pretties.

Mid Century Vibes –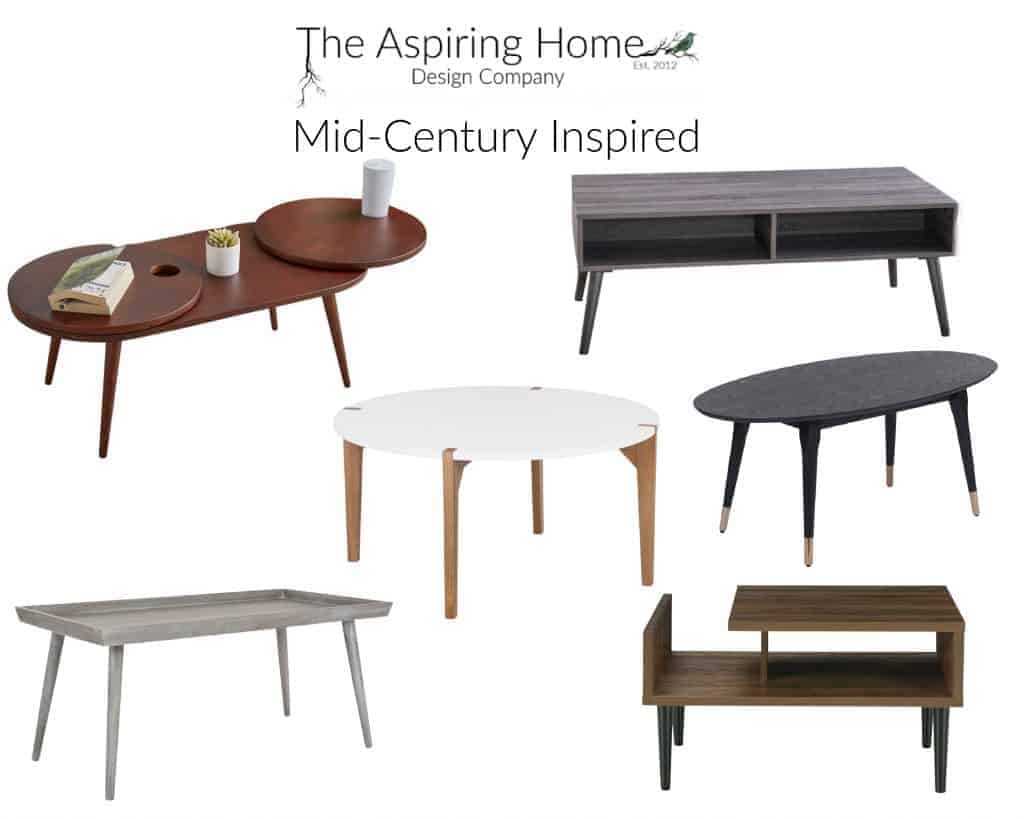 Atomic age anyone? Super fun and will mix so well with the Boho style too! My favorite? Oh, it's a toss-up here! I like the first one with the swivel circles, so fun. The bottom open rectangle has so much panache and it scores big on having great style in a smaller package!

Final thoughts…
I am fond of this little round-up and honestly, almost all of these can mix with any current style you may have. A curated feeling eclectic home is really the best of all you love, right?
Oh and here are links to my favorite stores for today's coffee tables under $150 –
Til Later Friends,