Easy Herringbone Wood Wall DIY
Wood accent walls are still trending, yay! This Herringbone Wood Wall DIY is pretty easy to recreate and you need just a few tools.
Today will be fun! Today is all about creating an easy herringbone wood wall DIY that will add a little character to your home.
I fell in love with the design world when I was very young and I didn't even realize it. I just knew that my eye went to the little details and how they connected to make the bigger picture and how it made me feel.
As I grew up and took courses – it all began to make even more sense. The extra creativity is what pulls everything into focus and delights the heart.
When I was thinking through our foyer, I knew two things;
1) it was small and was more of a pass-through area 2) it lacked the welcome home feeling that I longed for.
You can read more about the One Room Challenge foyer makeover if you would like.
I will get back to why you are here today…to see how we added much-needed character to the foyer with this Herringbone accent wall.
Supplies:
Wood Planks – I chose poplar .25″x3.5″x48″
Miter/.Chop Saw
Nail Gun
Nails
Pencil
Tape Measure
Level
Step 1 – Find the center point of your wall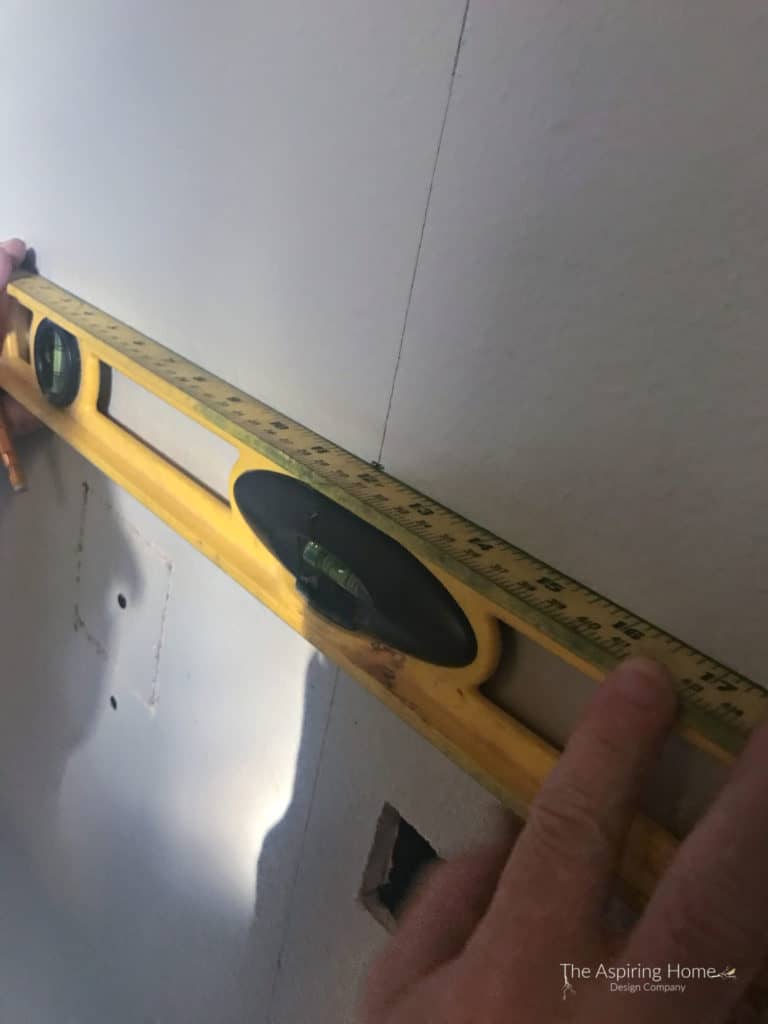 Step 2 – Mark your planks
Mark the middle of each plank. I had great photos of this but the joys of accidentally deleting photos are real. So, here is a little diagram to help.

Step 3 – Line your planks on your wall and attach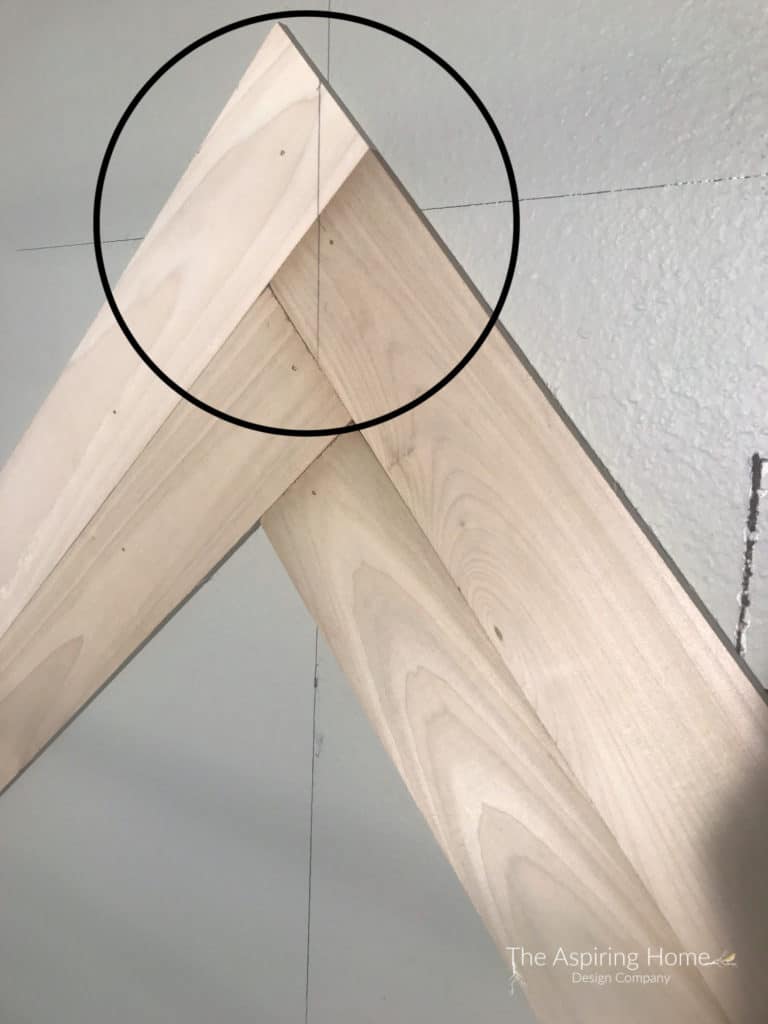 Step 4 – Continue adding planks
Step 5- Decide on the wall finish, stain or paint or both
We chose to stain our herringbone wall with Minwax's Early American stain color.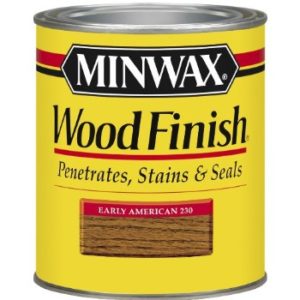 This was our first attempt at creating such a wall and this great video from Shanty2Chic made the project feel doable. Click here to see the video.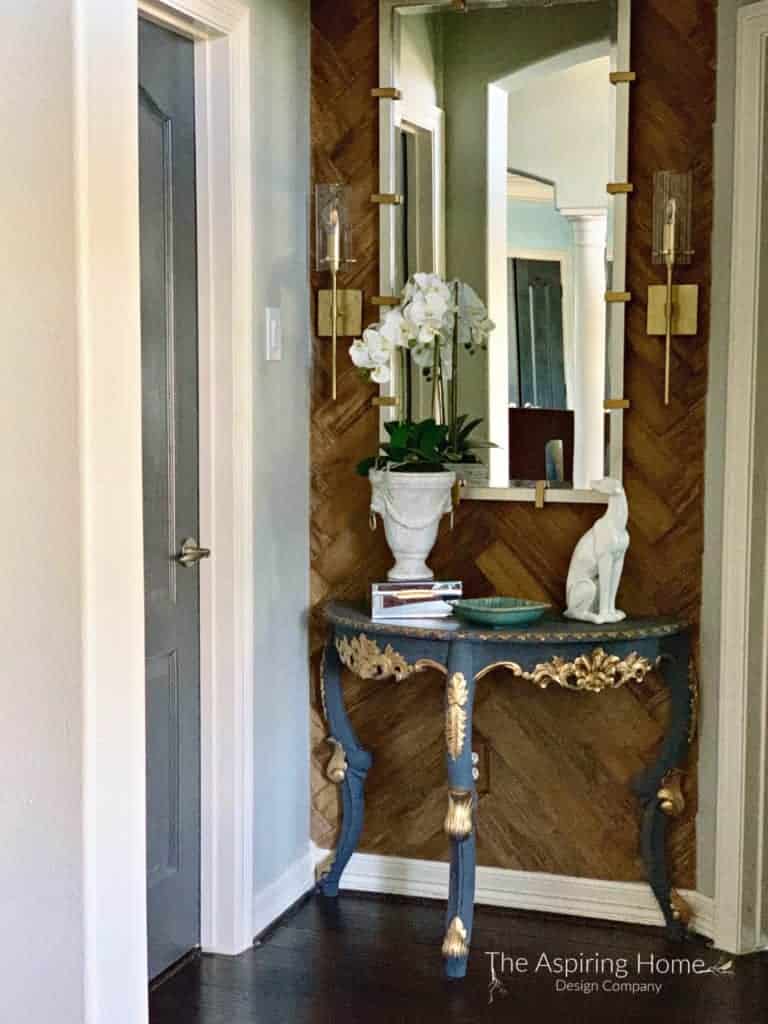 This is one of my favorite DIY projects, I'm hoping to find another perfect spot to try it!
I hope you give it a go too!