Beautiful Spring Porch In 5 Simple Steps
Winter blahs are on the out and thoughts of Spring are in. Today I share 5 tips for creating a spring porch entrance sure to welcome friends and family.
Happy day to you! We are having such incredible glorious weather here! Not too cold, not too hot… just right. The trees are beginning to wake up and the wildflowers have started to blanket the open fields. I too have felt a bit more awake and have started to long for the beauty of spring – at least until I gazed upon my front porch! It is not a spring porch beauty!
YIKES… seriously, I asked myself, "How did you let it become so unwelcoming?"  I know how.
I got tired and it got cold, at least what we constitute for cold here.
Thankfully, the coming of spring reminded me of how important it is to welcome friends and family with a happy porch. So after feeling like the scourge of the hood, I mean in my mind's eye, this is how my front elevation looked.
And this is how I wanted it to feel…
How do you go from winter blahs to spring Ah's? Well, it took us just a few steps, 5 to be exact. In the past I have shared with you my dream of a lovely big porch with seating for impromptu visits from neighbors, family and friends. Alas, the home we are in, though lovely, doesn't have a large porch and you know what? That's okay!
We are going for the feeling of welcome and that can happen with a sprawling porch or a little stoop.  So let's take our entrances to the next level of friendly!
Step 1: Clean out the old
Start with a clean empty slate.
Rip out dead plants
Throw away pots that are beyond repair
Get rid of broken furniture that can not be restored
Sweep, scrub, pressure wash
Step 2: Keep it Simple
I have a hard time with this one. I love the idea of having a conversation area but in reality to put a full conversation area would swallow up my entire porch. A cluttered entrance is NOT friendly. I am sure the UPS man would agree with me (no fun tackling an obstacle course of furniture and cutesy stuff when delivering packages).
Now it's time to lock eyes on your porch and ask yourself these simple questions…
Do I have room for a chair, a bench, a settee?
For me, I had room for a chair and a small table.
Do I have space for a water feature?
I found space on the wall! I purchased a simple wall fountain years ago from Lamps Plus and I just refresh it with paint when needed. Water features come in every size and price level. If you have the room to tuck one in the corner or place it on a wall – your guests will love it.
Do I have room for pretty flowers?
Let me help you here, the answer is YES! The smallest potted plant or floral will make an impact. I promise.
How can I incorporate flowers?
I decided to keep the pots that flanked my door and add jasmine and bright flowers. I also decided to give my geraniums time to come back after winter before I threw them out.
Hint: Add a reminder to your calendar for watering purposes.
Do I need to add or replace the welcome mat?
My answer was yep! The mat had seen better days and was no longer a happy hello, out it goes!
Step 3: Add the Hardscape
Now that our simple questions have been answered, it is time to put our plans into action.
I love this little plaque. Three  baby birds represent my little nest and the whole reason I began this little blog. Home is where we find our roots and wings. 
I grabbed a chair from the back yard that had seen better days but the bones were still good. A can of spray paint made it all better. I found the little table, chair cushion and pillow at Target.
I created the stone table years ago and it was in good shape. I just hated the color of the stone and though I tried painting the little stand a different color and even added a bit of gilding to the stone edge – it still looked "EH" to me. So, I figured I had nothing to lose and grabbed my acrylic paint.
I white washed the stone, y'all.
BEST DECISION EVER. It's been about a month now and the white washed stone has mellowed a bit and believe it or not, has become more gorgeous.
You will notice my Christmas swag hooks are still up… gotta fix that. 🙂
The fountain was in good shape and just needed a bit of cleaning. Whew
Step 4: Add the Life
Choose plants that will handle the amount of light on your porch. My porch is partly sun except for the very front little bit which is all sun. I chose my plants accordingly.
I added yellow jasmine and bright pink flowers to the pots that flank the front door.
To hide the fountain electricity, I added a fern under the stone table.
I brought in more vivid pink by adding a small container on top of the stone table.
Hint- The container was the right size but not the right color, guess what I did? If you said change it with paint, you would be right my friend.
I love it when flowers survive more than a season and am happy to report that the light pink geraniums are making a come back!
Step 5: The finishing touches
At this point your front porch should be worthy of double takes as friends and neighbors pass by. Wrap it up with a fresh welcome mat and door wreath.
I found the bold welcome mat at Home Depot and I made the hoop wreath in a short afternoon, I will be replacing it soon with another sweet wreath idea.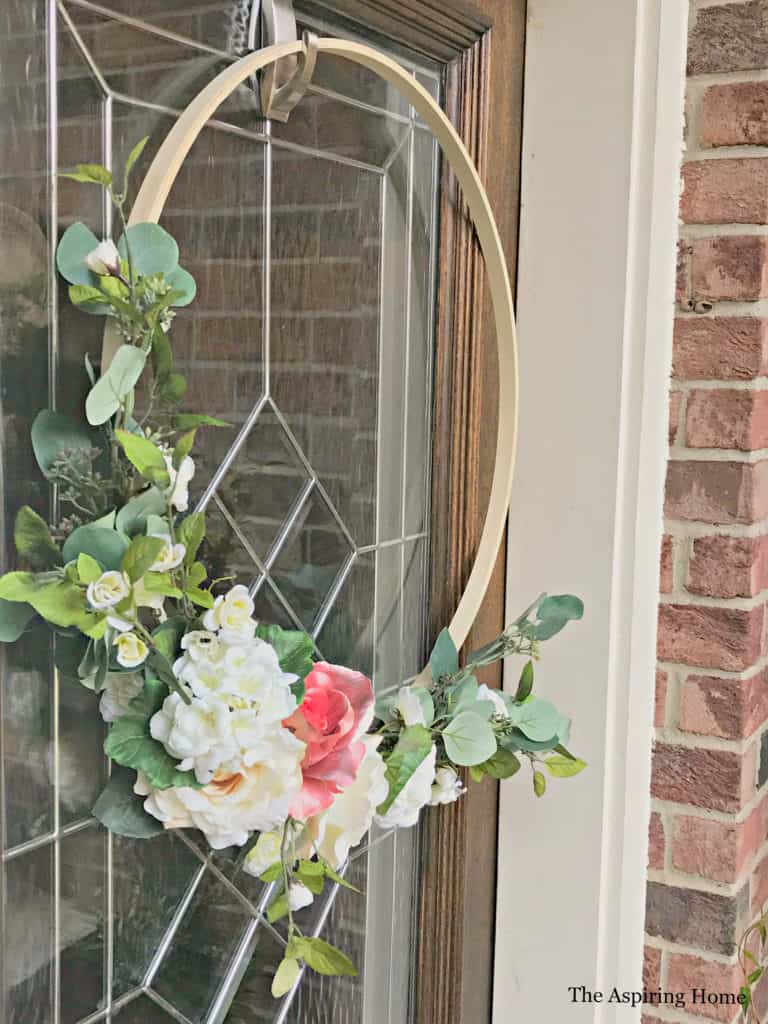 Final thoughts-
Don't allow yourself to feel overwhelmed by this project (or any project). Take it one step at a time. Decide on a realistic budget and stick to it.
You have to promise me that you won't allow the idea of what you CAN'T do override what you CAN do. You can move mountains if you try. I believe in you.
Sometimes, a simple bench made out of logs and scrap wood works great. Cinderblocks make great planters. Head to Pinterest and create a board just for your front porch. Dream a little and create a lot.
Keeping your porch clean and clutter free will not only welcome your guests but it will make you and your family smile. Nothing better than the Welcome Home feeling and I promise with a little daily attention, your entrance will bring a bit of needed happy.
If you need a bit more porch inspiration- follow my Pinterest board.
https://www.pinterest.com/jmaier/home-porches/
Till Later My Dear Friends,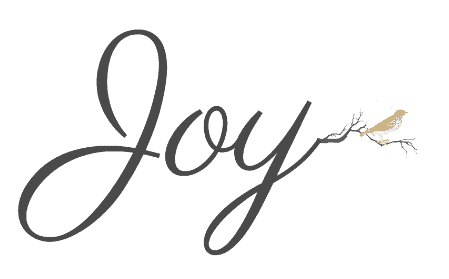 SaveSave
SaveSave
SaveSave
SaveSave
SaveSave
SaveSave
SaveSave
SaveSave
SaveSave
SaveSave
SaveSave
SaveSave
SaveSave
SaveSave
SaveSave
SaveSave
SaveSave
SaveSave
Summary
Article Name
Beautiful Spring Porch in 5 Simple Steps
Description
How do you go from winter blahs to spring Ah's? We are going for the feeling of welcome and that can happen with a sprawling porch or a little stoop.  
Author
Publisher Name
Publisher Logo