ORC Spring Home Office Makeover Details Week 4
We are at the halfway point for the spring One Room Challenge. Come see how far we have come with the home office makeover details.
Hello, my friends! Hard to believe that we are in week 4 of the ORC. We have been working on all the little home office makeover details this week.
I am so thankful for the extra time this go around with the One Room Challenge. We are going to use every bit of it. HA!
Let me update you on just exactly where we are at…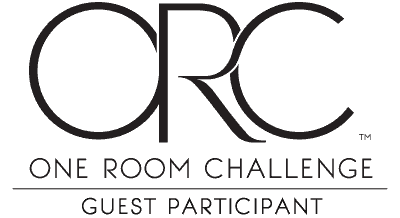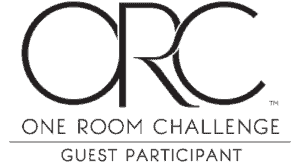 This week's post will be relatively short and sweet.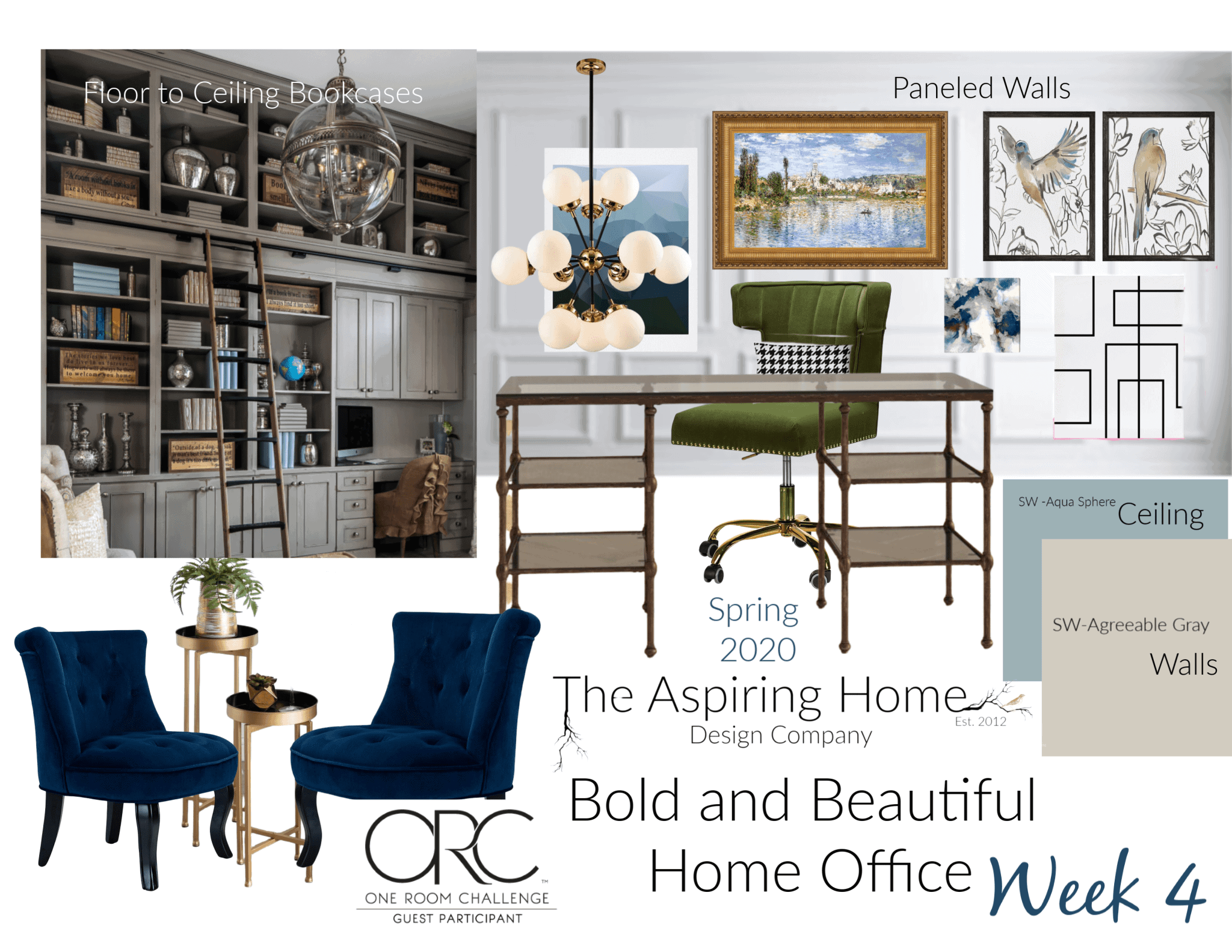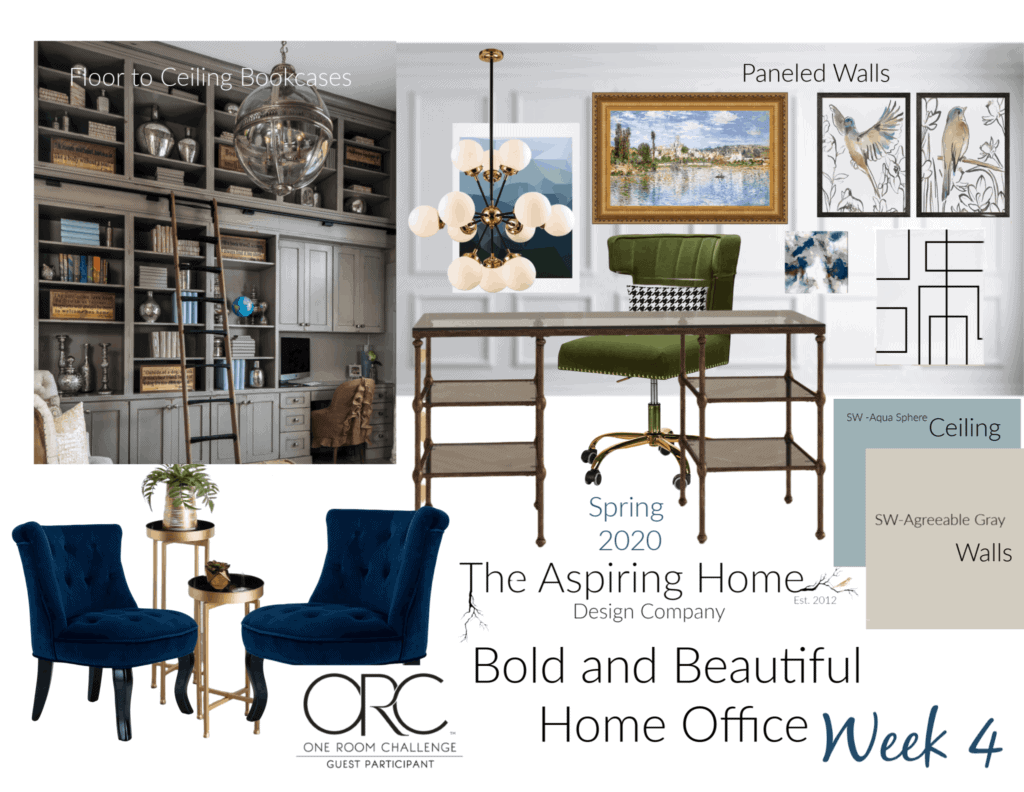 The accent chairs have been upholstered and are just waiting for trim to complete their new look. I have decided to go with a double welt cording.
I have sewn yards and yards of regular cording but this double welt will be a first for me.
The chairs look so good in the blue velvet! I can not wait to show you the back detail but that will be a "final reveal" surprise! If you are looking for an easy reupholstery project, I've got you.
The desk chair is still being elusive and I am still hunting it down. Hoping it works out BUT I am seeking other options just in case.
We bought the panel moulding and that will go up this weekend! I am hoping to start taping out my rectangles tomorrow – at least that is the plan.
If you have been following me on Instagram stories, you will see that I am giving my office storage boxes a facelift to match the new office vibe. I will post a tutorial for that soon.
On the curtain front –
my big excitement on finding two new drop cloths in my stash turned into a bit of disappointment.
One of the panels has several spliced together segments – which would not be a big deal if I was using them for their intended purpose but alas, I am not.
I am actually thinking about looking for something in a budget range with texture since our stores are slowly opening up.
I will be going almost to the ceiling with the curtains – so I am 99% sure I will need to still sew the panels to keep my budget healthy.
The existing bookcases have been sanded and the glass removed from the doors to make way for traditional library mesh – I have been so wanting to add this traditional element for quite some time.
Paint has been purchased and I changed my mind on the ceiling color – imagine that. HA! I am sticking with the blue but instead of Aquasphere, I am going with Stardew.
It's a little softer and a little more subtle. It will be a better backdrop for my DIY ceiling medallion – which I will show you next week!
That is where we stand as of this moment! Progress is progress and I am excited to start seeing the plan really come together, Finishing the chairs were a real confidence boost.
Our Upcoming To-Do List:
Trim the accent chairs
Install, caulk, and paint panel moulding
Install library wall
Build the library ladder
Install library wall lighting
Accessorize library wall
Hang the new light fixture
Pull together art for the space and hang
Sew curtains with trim
Install acrylic curtain rod and hang curtain panels
Thanks for stopping by and if you want to see more of the plan unfold during the week, come follow me on Instagram, just click here.
For more midway struggles and victories, go check out the official One Room Challenge website by clicking here.
To catch up on this ORC:
Week 1 // Week 2 // Week 3 // Week 4 // Week 5 // Week 6 // Week 7 // Reveal
The Aspiring Home wishes to thank:
for their collaboration. You can find all of their amazing products
including
the gorgeous library ladder here.