5 Simple Ideas For A Home Spring Update
Spring is here and it's time to freshen up! Use these 5 simple ideas for a home spring update.
Welcome the warmer weather with a few simple updates to your home this spring! Whether you have several hours to spare or just want to make a small change, refreshing and giving new life to your home is easy when you know what ideas could give it that extra spark. Take advantage of the season's more mild temperatures – here are 5 inspiring ways bring vibrancy into every room of your house and help give your home an uplifting refresh in time for spring.
Idea #1: Change the Artwork
A Spring update is a great opportunity to add some seasonal bursts of color and creativity to the home. Refresh an old living space with subtle artwork that captures the essence of springtime- such as gentle pastel tones and blooming flowers, inspiring imagery of lush green meadows or softly rolling fields, or sun-soaked scenes of natural beauty.
Adding artwork for a Spring update brings more life to any interior and helps keep the atmosphere light and lively throughout this season!
Idea #2: Lighten the Rugs
Add a touch of spring to your home with a comfy rug. If you're looking to spruce up your space this season, adding rugs is an easy and affordable way to do just that. Show off your personality with colors, textures, and patterns by opting for something that stands out – why not embrace the new season with bright hues and light materials?
The only catch: now you'll have to make sure those toes are always clean before putting them on the freshly-laid rug! A little extra effort will be worth it in the end though, as you'll revel in the cozy atmosphere that a statement piece can provide.
Idea #3: Bring in the wicker and rattan
What better way to celebrate the season of new beginnings than by adding a bit of texture to your home decor with some wicker and rattan pieces? It's an easy and cost-effective way to transform your living space without spending too much time or money.
Plus, it's also an inviting way to incorporate nature into your interior design scheme – just don't expect any help from the birds with setting it all up! Whether you go for traditional basket-weave styles or modern woven-plastic rattan designs, you are sure to have a springy surprise ready for welcoming the warmer months.
Idea #4: Add Mirrors
Mirrors are a simple and cost-effective way to give your living area an instant facelift and make any room look brighter – especially when the sun decides to start making an appearance. Not only that, but using mirrors also gives you extra brownie points for pretending you are Marie Kondo-ing your place as much as she is! So why not take advantage of this fabulous decorative opportunity this season and pick up some stylish reflective surfaces while you're at it (for both practical and bragging rights purposes).
Idea # 5: Embrace the Pastels
If your home's decor is feeling a bit dull and winter-worn, breathe new life into it with some fresh pastel hues! Nothing says "spring" better than a few accents of light pink and baby blue; simply add pastel fabrics like pillows and curtains or paint your walls with gentle shades of mint green and lemon yellow.
Not only will these subtle changes give your home an instant, cheery makeover – they'll also get you in the mood for the sunny days ahead!
In Spring Update Conclusion –
With all these ideas in mind, it will be easy and fun to bring a little spring energy into any home. Whether you opt for small changes like pillows and artwork or go big with rugs, mirrors, and furniture pieces like wicker and rattan – it's sure to turn up the freshness of your home in time for the Spring season.
A few simple updates can make a huge impact, so don't be afraid to express yourself! Just think of it as starting anew – add a bit of color here, a bit of texture there – get creative and have some fun with it.
Before you know it, your home will be looking rejuvenated and ready for whatever comes your way this season. Banish the winter blues – get started on creating a Spring refresh today!
Until later, Keep creating home my friends!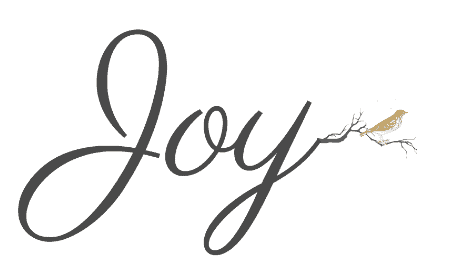 Ready to shop? I have pulled together a few items infused with Spring, take a look!
*the following are affiliate links. I may receive a small commission at no additional cost to you.