Create a Happy Room by Using Nature as Inspiration
Not sure where to start on designing the room of your dreams? What not let this fun app help you create a happy room by using nature as inspiration!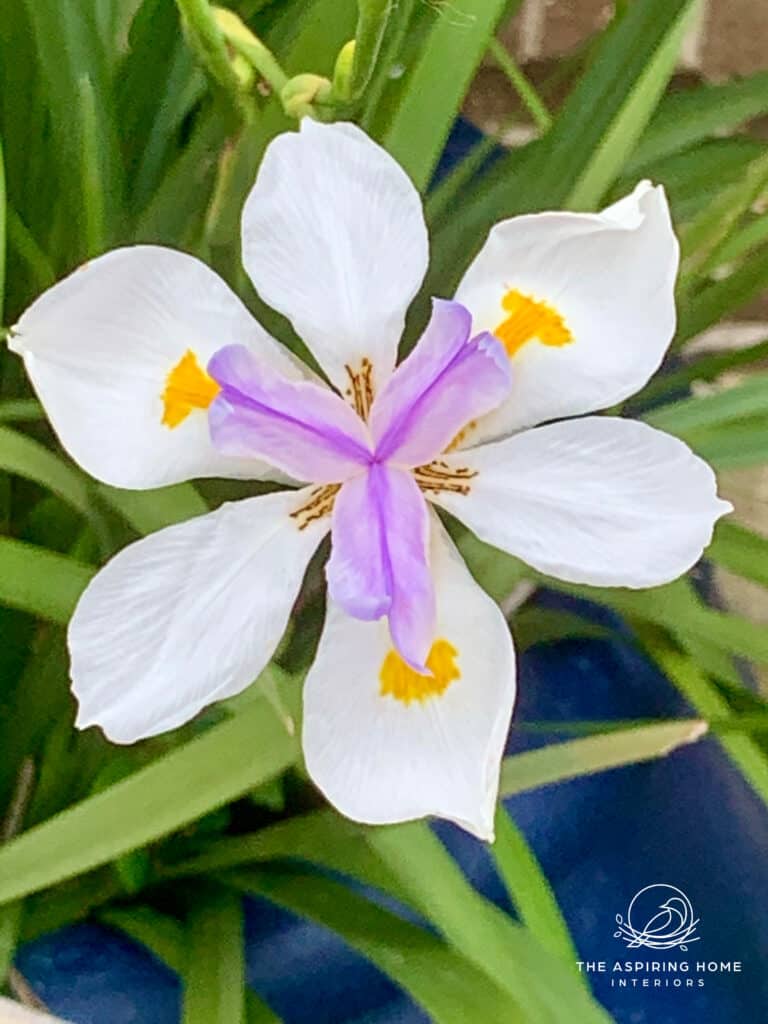 I took this photo a few years ago. We had just moved to our new home in Dallas and we hauled all the plants we could with us. These Fortnight lilies made the journey. When they started blooming, I found it poignant. If the Lillies could bloom in their new home…so could I. It's been an adventure living in our new town and we are happy.
Flash forward and I have been working on a sweet client's project with a Santorini vibe. I was able to pull together three color palettes using photos of that gorgeous area with the Sherwin Williams Color Snap app. It worked so well, I thought. What could I do with a floral photo?
Let's take a look at the results!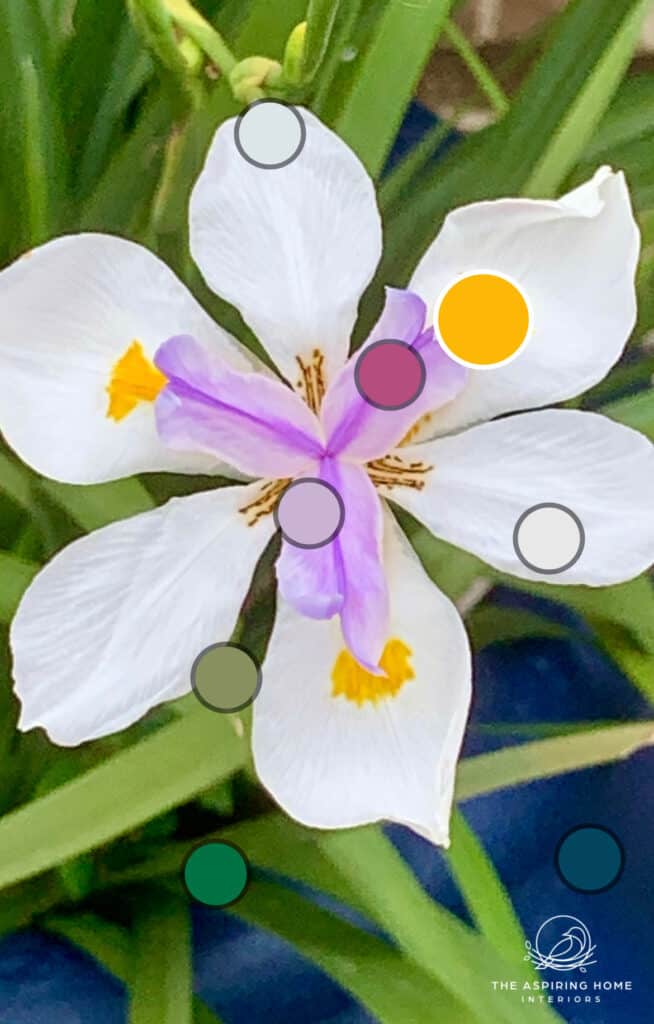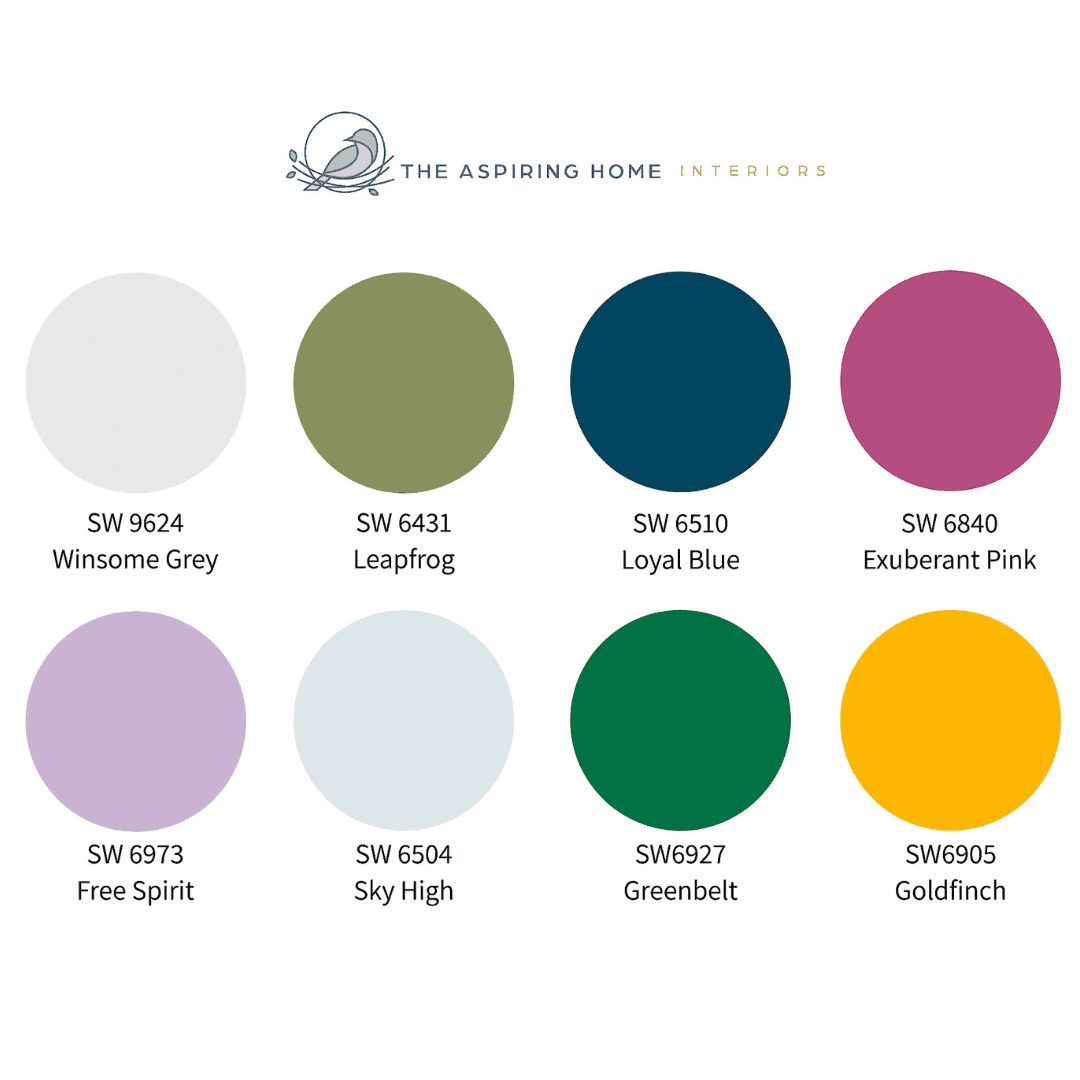 Nature never ceases to amaze me with its stunning color combinations
Don't you love the vibrancy? Such a happy bold combo! But how would you incorporate it in a room?
Let's talk about actually creating a happy room using nature as our inspiration –
There are thousands of ways to use this palette to create a calm serene bedroom or go all out and deliver a highly energized living room perfect for lively conversations!
For a bedroom –
I would paint the walls in Sky High or add a grasscloth wallpaper in a similar shade, and bedding in Winsome grey, I would lean on a fabric choice that incorporated all the colors for drapery and accent pillows. Leapfrog reimagined in a cozy velvet for comfy chairs with gorgeous trim that highlighted the Loyal Blue or Sky High color.
Can you see this room coming together? So fabulous!
For a living room-
I would take the brakes off! This room would be for lively memorable conversations. So, I would go big with Loyal Blue on the walls in a high gloss. Chesterfield sofas in Leap Frog. Pillows in solids and geometrics that incorporated Exuberant Pink, Free Spirit, Winsome Grey, and Sky High.
I would throw in a few painted accent furnishings celebrating the bold hues and top it off with a fabulous fantastic chandelier with an organic modern vibe that highlighted milky soft gray glass and brushed gold details.
Now that is just a quick assessment and a full design would need more details but WOW – how much fun is this?
Wanna try it in real life? Download the app, choose your favorite landscape, and see what you come up with! If you would like more help – reach out to peruse our interior design services.
Before I wrap up this fun happy room post, I thought I would include some great furniture/accessory finds that pick up on this color scheme!

Til Later, Keep creating home my friends!