The Aspiring Home's Top 10 Posts of 2019!
Time to look back and reminisce, ready for the top 10 posts of 2019? We have everything from bow making to budget design.
Happy New Year friends! Happy New Decade! 2019 was its own special roller coaster ride for me. I bet for some of you too. 2020 will start out fast and furious as we begin final prep for our older daughter's wedding, potential move, and our transitioning more into the empty nest. I still have one little birdy in the nest. I am excited to continue building The Aspiring Home and I have a few fun changes coming! In the meantime, let's look at the top 10 posts of 2019.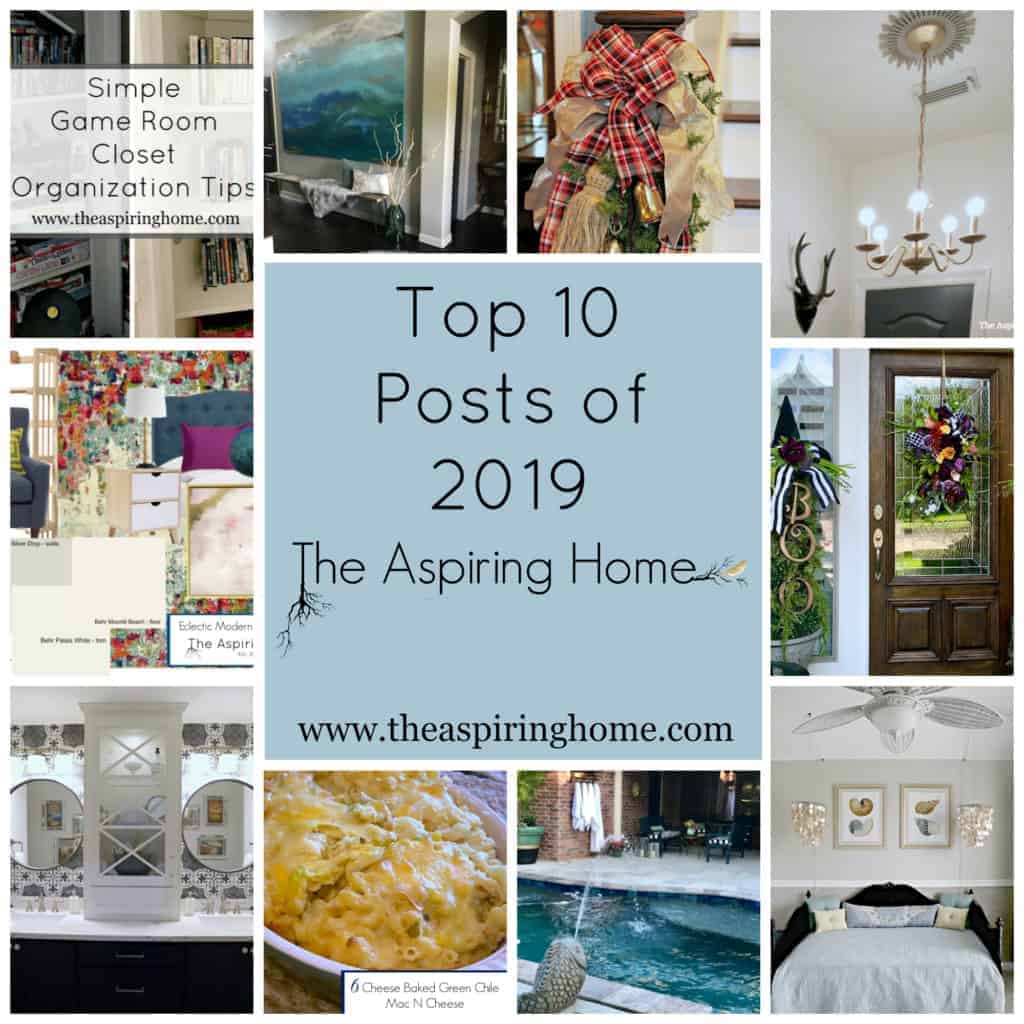 Top 10 Posts of 2019
10. ORC Backyard Pool Makeover
So many wonderful creative projects came out of this One Room Challenge. The reveal actually took place in May of 2018 but the spring and summertime of 2019 had people longing for outdoor renovations.
9. Make the Easiest DIY Paneled Glass Cabinet Door
This project was an add-on to our huge bathroom renovation! I am a true fan of O'verlays products and was not disappointed in their custom creation. I wanted a fancy paneled glass door without breaking the bank. I sent my drawing idea in and they sent the product! It was truly the icing rosette on a beautiful cake (yes, that was pretty corny).
8. $100 Room Challenge Bedroom Refresh
Who doesn't like bargain updates? Coming in at #8 on the top 10 posts of 2019 is this little gem. Did you know that there is a new challenge happening? Yep go to my friend, Erin's website to see who is taking on the challenge! Find Erin here at Lemons, Lavender, and Laundry.
7. Simple Game Room Closet Organization Tips
If you have been reading The Aspiring Home for a while – you know that I am upfront about my "non-natural organizing skills" and how I tend to go a little overboard in the thinking process. I have grown to love being organized and embrace my imperfection in this arena. It has allowed me to create tips and tricks for others like me (ha, ha but true!). Now, if you need me to pack a car or a box- I'm your gal – that does come naturally.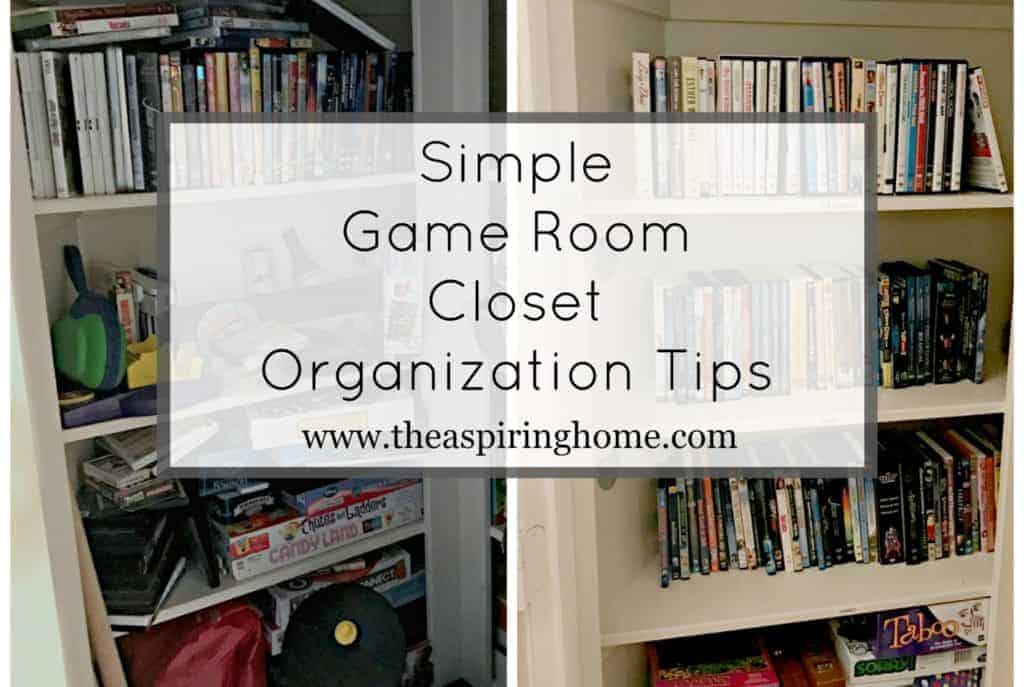 6. 6 Cheese Green Chile Mac n Cheese Recipe
How appropriate that my beloved pasta concoction is number 6 with its 6 cheese goodness! Seriously, friends, this mac n cheese is divine and you just have to give it a try…if you haven't.
5. Build a Giant DIY Canvas Frame Using A Drop Cloth
We are at the halfway point of our top 10 posts of 2019 review!
Another post from 2018 that saw A LOT of traffic this year. I think we all want the chance to have art in our homes – no matter our budget. This tutorial gives that chance. I have been asked many times to do a post on how to create the artwork and this year it will happen. Modern art is such a personal expression that anyone can do. I also have a few other art forms taking shape in 2020 that I can't wait to share with you!
But for now – here's how to build the canvas.
4. Eclectic Modern Studio Apartment Design
Y'all, this one blew me away. This event made me think if HGTV truly did the full design in 24hr shows… this would be it. Ha!
You never know how capable you are of getting stuff done until the clock starts counting down. It was also the first time that my girls and I completely pulled off the impossible together. It was truly a great moment of 2019 and I am so happy you all thought so too!
3. Transform a Cheap Mirror into a Gorgeous Ceiling Medallion
This idea really resonated with you all. I think we all have a love affair with beautiful lighting but not all of us can justify the spending. Sometimes, it isn't about the moolah but about the awkward placing of a fixture we so desperately want to upgrade. This project answered both by transforming a small mirror easily into a piece of art for your ceiling.
2. Halloween Door Swag & Witch's Hat Topiary DIY
Boo to you! My "happy" take on the front porch went through the roof! I'm so happy you all wanted to recreate it.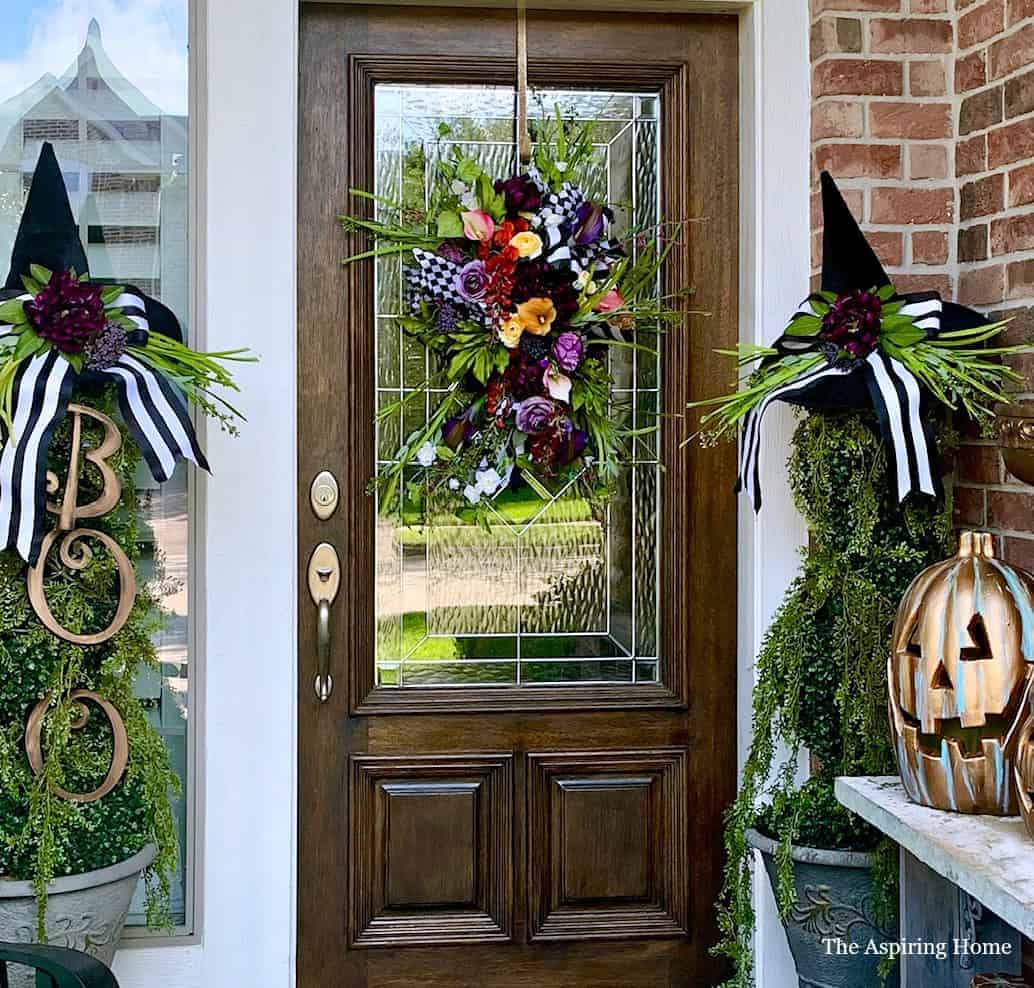 And… the post that ranked Number 1?
DRUMROLL PLEASE!
1. How to Make a Simple Christmas Bow
For the second year in a row, this post is my most viewed! Everyone needs a pretty bow in their life – especially an "easy to make" one. This popular post has me preparing for my first official Youtube tutorial – coming to you this year!
The top 10 posts of 2019 all in one spot! Thank you for joining me this year – I am so excited to see what next year brings. I started this blog on WordPress in 2012… The Aspiring Home, however, has been around since 2010 when I had a "Blogspot" account so you could say I am celebrating 10 years! 10 years of project ideas, design boards, and heartfelt stories are the foundation of 2020.
More good things are coming friends! For you and for me!
Till Later!