Easy Kitchen Island Makeover
Take standard kitchen cabinets and make them custom with this easy kitchen island makeover idea.
I absolutely LOVE scrolling through pics on the internet of beautiful custom kitchens. I mean some of the design work makes the heart go pitter patter and that's why I had to try this easy kitchen island makeover idea.
A year ago we began working on our kitchen. While we couldn't justify a tear out- we could work a face lift into the budget.
The general layout of the room is good. The cabinetry is solid and if I could let go of a cake pan or two – the storage is great.
After finding this photo….
I was smitten with the island, I adore the character. Now, to create the a similar feel with my own kitchen island.   My kitchen island happens to be like many kitchen islands.
Our builder decided it would be a great idea to take several cabinets and stick them together in the middle of the room. Although quite utilitarian – the island looks like several cabinets put together.
 To tear out the cabinets was a no-go. So… add a little lumber and paint and voila! Custom island love.
When we decided to give our kitchen facelift we chose to hire a great local painter who is known for painting cabinetry beautifully.  
The island went from a maple stain color to a deeper espresso finish using paint and gel stain.
Let's look at the before pictures, shall we…
Do you see the espresso color stain on the stairs? The island will be the unifying element.
The first step our painter took- paint the island with a Carmel paint color in an oil base paint. Once the paint was dry, we framed out the sides of the island with lattice wood strips using a handy dandy nail gun. Fill in the nail marks with wood filler and sand smooth.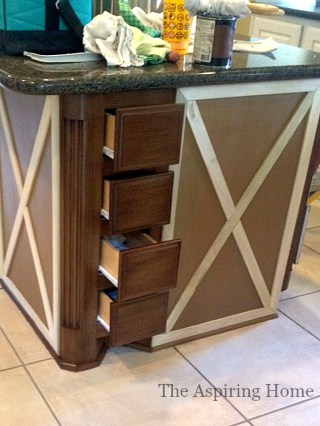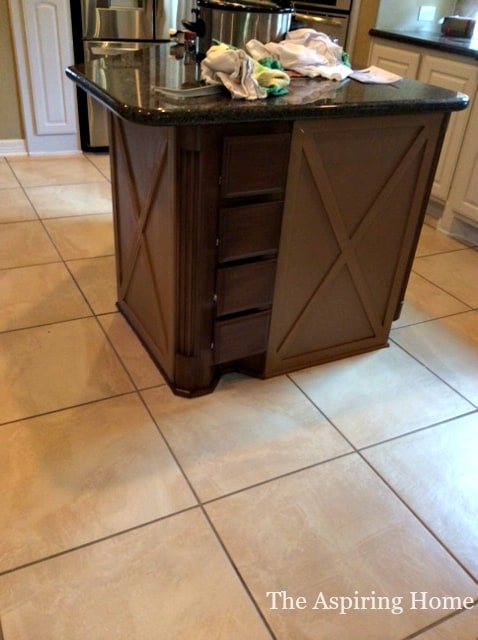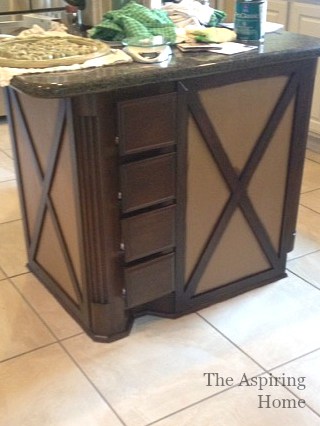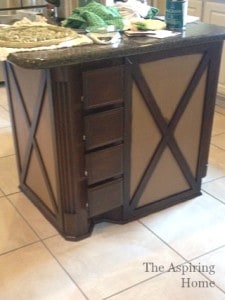 After the entire island was painted with the base color – a layer of gel stain was applied with a stiff bristled brush to create a strie effect. The effect replicated a fine wood grain.
 "Underseas" by Sherwin Williams was used as an accent color.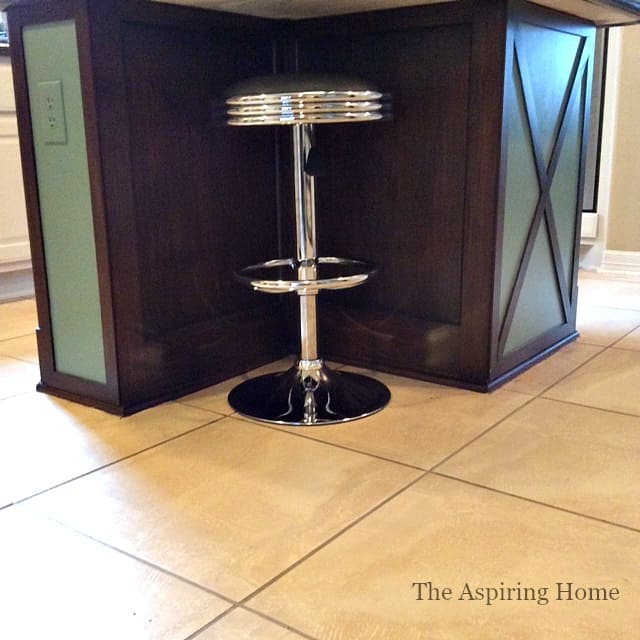 I am so in love with this color. It reminds me of sea glass. I am also in love with my newly updated island! Bye -bye cabinets shoved together and hello custom island!
Here is the Pinterest version in case you have a ho hum island to update and want to save this post!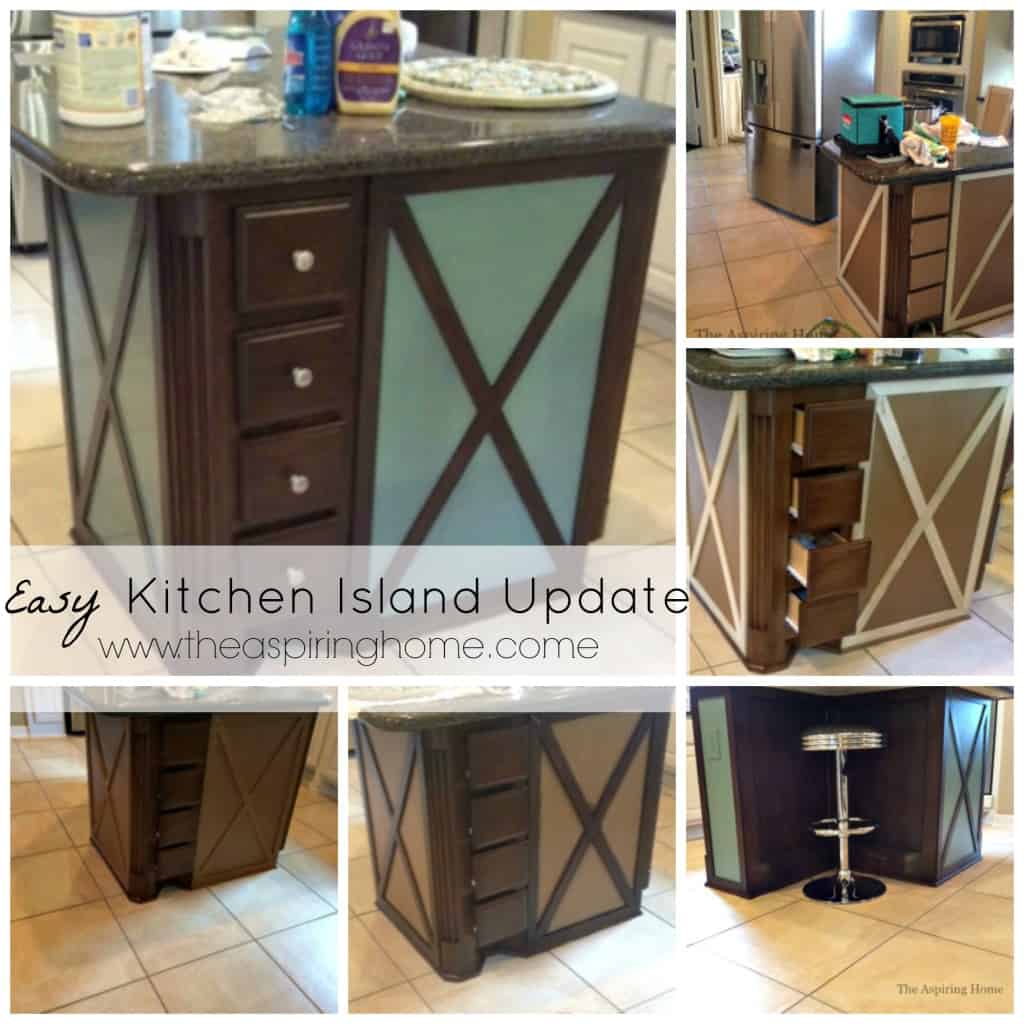 Keep creating home friends,