When the Mountains Don't Move…
It was just an ordinary day, sitting on the floor playing with my sweet toddler girl. We were in a heated game of peek -a -boo when I noticed something very odd.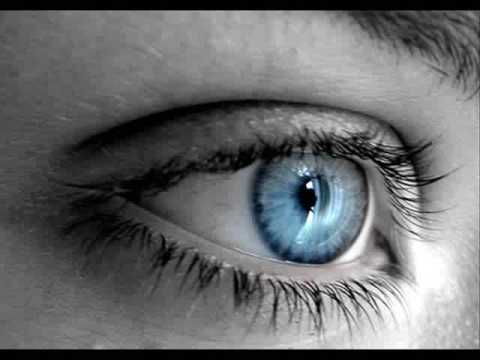 As I peeked out of my left eye- I noticed something peculiar. I was having serious trouble seeing clearly.  My first thoughts were, "Oh well, I guess it is time for glasses" and I made an appointment to see our doctor and we finished our game.
The appointment went like clock work. After all the testing was completed the doctor had a pained look on his face. I spoke up and said, "I guess I need to just buck up and wear glass full-time."
"No, Joy, that isn't it. " He sighed a bit. "You need surgery, you have Kerataconis. It is a disease that causes the cornea to warp. It is only going to get worse and at the rate it is advancing- you will not be able to see out of the left eye very soon. You need a transplant." Every word spoken took on the weight of  cinderblocks and soon it was more than I could bear.
We left the doctor's office in shock. I thought I was past the repercussions of the wreck. I thought I had dealt with enough. Now, I am going to go blind if I do not have surgery…. I felt hollow inside. Not only would this affect me but it would affect my family. The idea of having someone touch my eye let alone cut it and stitch it made my heart race. How was I going to handle this? I can't even wear mascara…  I sank low.
The next days and weeks caused more heaviness. I was still in shock but now I began to bear the guilt of not being as strong in my faith when I first dealt with the horrible car accident. I felt like I was being torn a part and all the while I needed to keep it together as much as possible for my husband and my baby girl.  Life continued on- we bought and moved into a bit bigger house. I became pregnant with our second daughter and gave birth.
I cried out to God over and over. Please take this from me, you know I can't do this. I can't deal with the idea of eye surgery and I can't deal with going blind. Please, Please hear me. More days past and my sight became worse. Soon, I could barely read,my night vision was gone and I began suffering from horrendous headaches. I felt hopeless…. until I heard a song.
I wasn't intending on listening to this particular song- but it seeped into my inner man.
No Doubt-
There are times when you feel like you can't go on
There are times when you feel like giving in
And there are times when you feel like you can't try anymore
There are times of trouble in believing
This test of your faith will last
As long as it takes to pass
Till you have no more doubt you'll endure
And your faith will emerge true and pure
No doubt it'll be alright
With God it'll all work together for good
No doubt in the end it will be understood
No doubt it'll all work out
With faith He can move any mountain for us
No doubt in the power of Jesus
And after all is done we find out
All we really need to have is no doubt
There's a time to take a reckless leap of faith
There's a time to be cautious and wait
And there's a way of learning from the past
That this time of trouble won't last
And sometimes we want to think we know
The ways He will choose to make us grow
But it's never the way of our choosing
And we can't always see what He's using
There will be winters in the seasons of our soul
With a cold and bitter wind that chills our lives
But our faith can be building a fire
That will warm us till spring time arrives
Written by John Elefante, Robert Hartman, Ronnie Cates • Copyright © Downtown Music Publishing LLC, Universal Music Publishing Group
Who would have thought that a song by Petra would give me such hope? I mean, don't get me wrong- I love their music but I just never thought of them as anthem givers but here I was clasping on to this song till my knuckles turned white. Every time I felt hopelessness wash over me- I played this song. I played it loud. I sang it. I sang it loud.
Then I gave it ALL up. I gave up my fear, my guilt, my stress, my anger, my pain. I didn't want it anymore. I just wanted to be open.
Open to see where this part of the journey would lead me. Not long after I gave up – a friend came to us with wonderful information. A doctor in Dallas was having great success with his method of transplant and at the time was one of the top 10 in the country performing cornea transplants with this rate of success. I hugged her neck, took the number and made the call.
We traveled from Midland to Dallas and all the way I carried a lump in my throat. I was flat out scared but I knew I needed to trust and move forward. The doctor was so kind and I immediately knew he was the one to accomplish this task.  He was very positive but held nothing back. The recovery would be long and tough but I would be able to see again. We thanked the doctor ,I added my name to the list and we headed back to Midland.
As the weeks went by- my thoughts turned to the families who would suffer loss of a loved one. The loved one's life who would allow me to see again. My heart became so overwhelmed by the idea of high cost of sight.
One day, the phone rang and it was the doctor's office, "Joy, are you ready? We have a cornea for you." 
Was I ready?!? No, I wasn't ready but I knew it was time. I took the information and called my husband. We made plans for my folks to meet us in Dallas (they drove from Biloxi) to take the girls back with them. As my folks and my daughters made their way back to Mississippi, I made my way to the hospital.
I was a bundle of nerves, my thoughts would begin racing and the words of my anthem would come to mind. I was so scared but willing to trust, until I found out that I would be awake for the surgery and only my eye would be deadened! YIKES!!! What?!? No!!! I really want to be put out… put me out!
Nope, that wasn't the way it worked.  I took a deep breath and dealt with it – until they covered my face with a blue sheet. "Wait! What are you doing? I can't breathe! I'm claustrophobic." We have to put this on Joy – this is part of the process.
I took a deep breath as they put the sheet back over me. I could see a little clear square over my left eye. I can't do this, I thought,  How am I going to do this?!?  I went from being a 20 something year old mother of two children to a five year old begging for assurance. It came, peace flooded my heart and soul – I can't adequately explain it to you. I just breathed.
Surgery began and what had terrified me became fascinating. I watched out of my foggy eye as they cut the warped cornea and took it out. Then the doctor took the new cornea and put it into place. As he stitched I began to think of all the precious memories I would not miss and I began to pray for the family of the young lady who lost her life so that I could see my girls grow.
The weeks and months passed and recovery was not easy but it was doable. As the cornea healed- the stitches would let loose and we would travel to Dallas for the doc to pull them out of my eye. It took major courage each time but I did it. Fast forward to today- 20 plus years later and the transplant is still beautiful. I had to have plastic rings put in the right eye to control the warping but it is doing fine as well.
Today is a very special day for me- it marks the anniversary of the car wreck that should have taken my life or at least left me mangled with no hope. You can read more about it here.
We all have mountains that block our life path. Sometimes they are moved out of our way – sometimes  a  bigger lesson is needed and we have to climb. Faith is vital in both cases. I have experienced the instantaneous miracle and I have experienced the miracle of trust and healing. I am experiencing life without healing as well- trusting daily.
We are not guaranteed that this life is going to work according to us. I wanted to be healed instantly. I didn't want to face my fears. I knew HE could heal me- HE had done it before.
What I needed more than instant healing and that time was to truly understand the promise that HE will be there through every situation – not matter the outcome. HE will be there through the good, the bad and the ugly.
What we deal with and how we deal with it isn't just for our benefit, no, it is for the benefit of others. Because of the different struggles I have gone through, I can understand the struggles of others. I can cry with, encourage and stand along beside in a way that I would have NEVER been able to do.
I pray differently. I speak differently. I live differently.
When struggles and trials come our way – they present a choice. The proverbial cross roads – do I take the path that will lead me to bitterness and self absorbtion (I didn't ask for this, it isn't fair) or do I take the path of trust and peace (I'm not happy to be in this trial but what can I learn) knowing that in the outcome I will be a better person. I will be able to help, love and support others.
Sometimes, we have to keep making this choice over and over until the trial has passed.
Much love to you. I don't know what you are going through but I pray this little snippet of my life will encourage you today. Take hope and choose the right path my friends!
Till Later,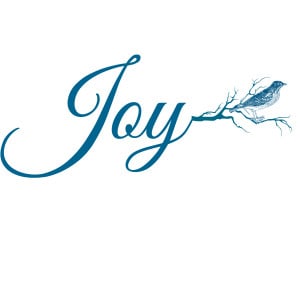 SaveSave
SaveSave
SaveSave