6 Easy DIY Christmas Ornaments
6 easy DIY Christmas ornaments that are perfect to bring the family together. Some are a little messy, some require a little finesse, they all can be perfect for together time.
These easy DIY Christmas ornaments take a little time but the memories will be well worth it.
– 6 Easy DIY Christmas Ornaments –
Number 1
Let's start with a simple one. I love vintage-style bulbs and when I saw clear vintage-style bulb ornaments at my local craft store– I knew I had to use them! These can be created to fit any color scheme – just choose your acrylic craft paint!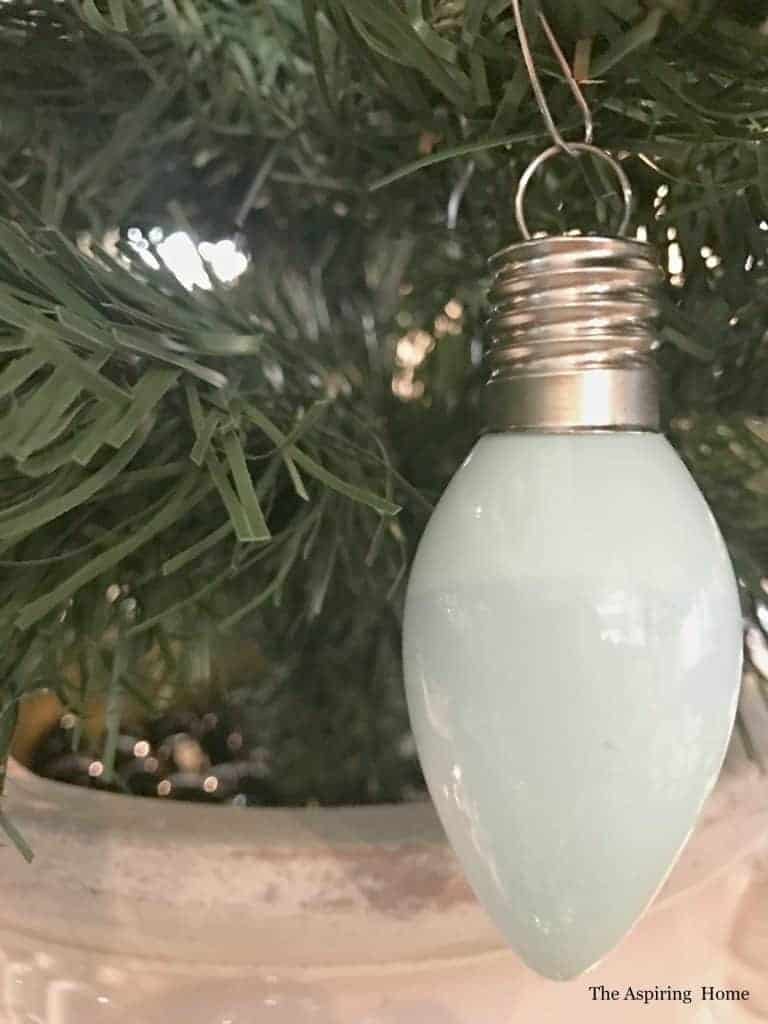 Make this Vintage-Style Bulb Ornament by clicking here
Number 2
Ready for the easiest, quickest, and non-messy ornament idea? This is it!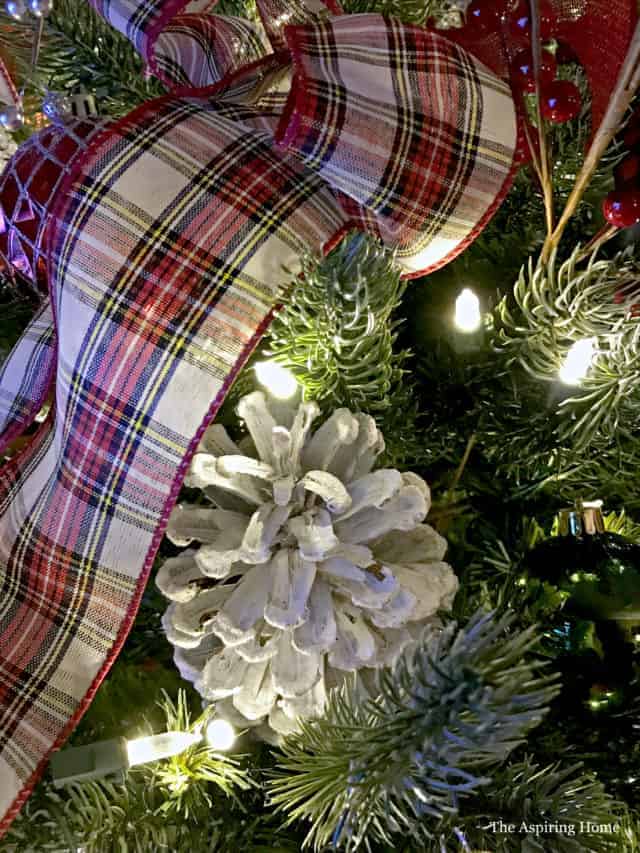 See the Pinecone Christmas Ornament DIY here
Number 3
Number 3 happens to be one of my all-time favorite DIY ornaments. It's all about keeping the reason for the season upfront and personal. This one lends itself to family devotional time too!
Scroll Christmas Ornament click here
Number 4
Hello, glitz and glam! This ornament is such a fun one. Glitter in a confined space? Yes, please!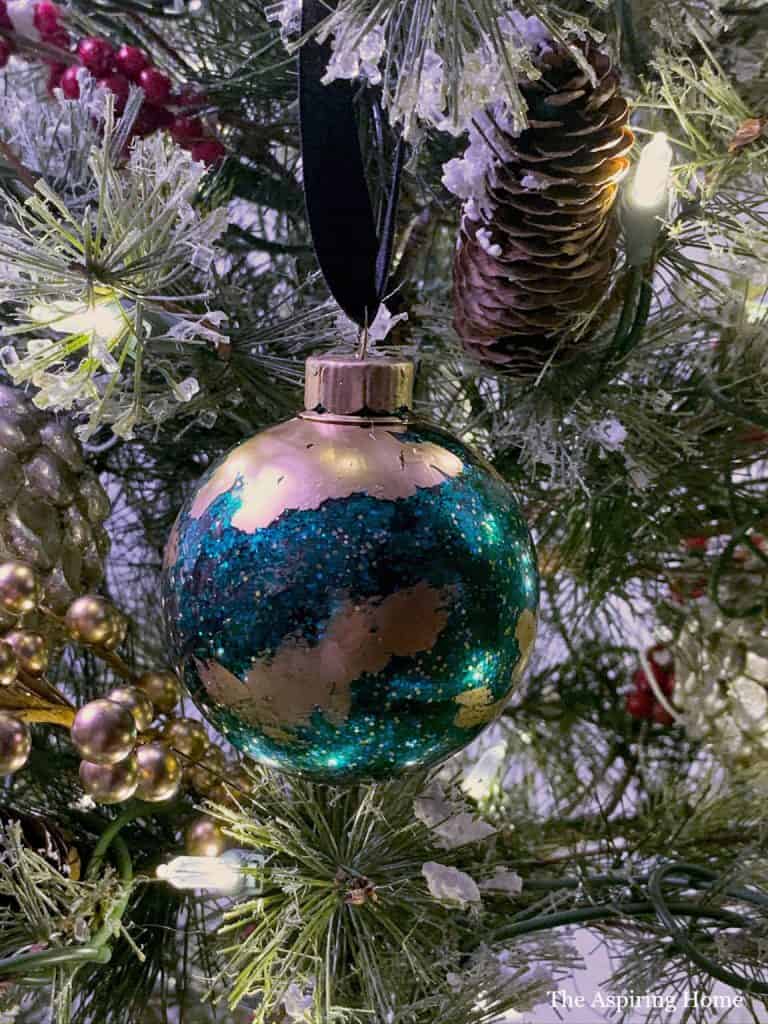 For the Glitter and Gold Ornament DIY click here
Numbers 5 & 6
The latest in my creations- faux marble ornaments. I have been on a marble kick lately along with half of the world. These are fun and slightly messy. One uses napkin strips and the other uses squares of napkins. Adding gold leaf and matte metallic paint really jazz up these hanging beauties.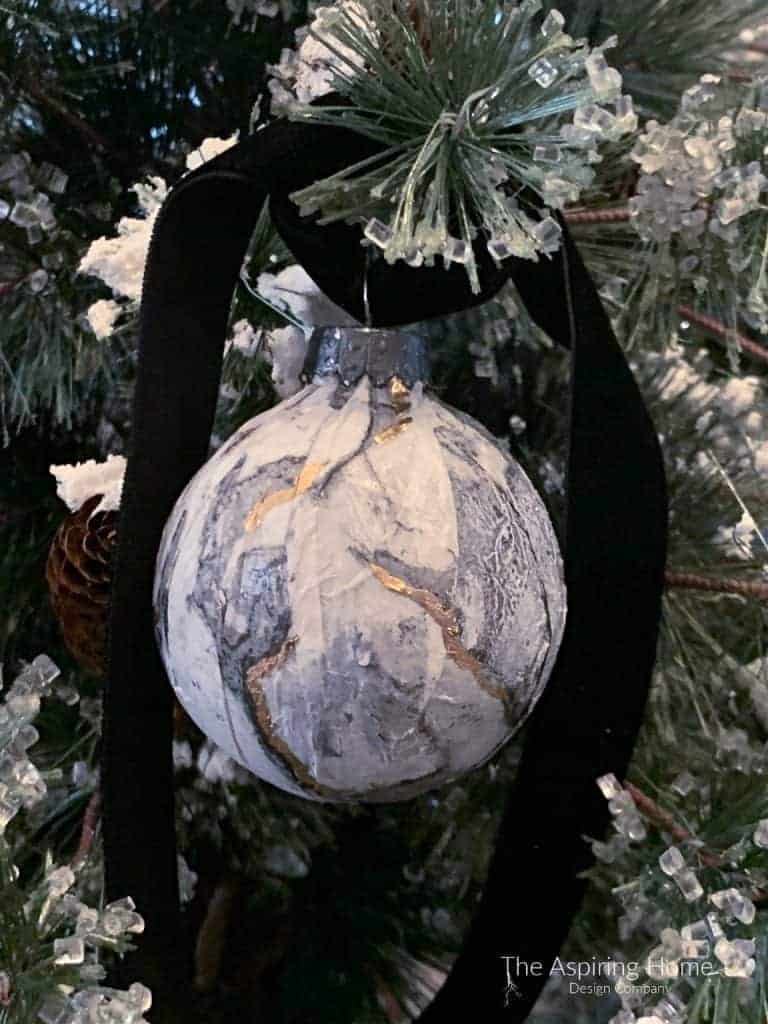 Make your own faux marble ornaments here
Have a wonderful Christmas season my friends!