5 Easy Ways to Welcome Spring!
5 Easy Ways to welcome spring! Winter is beginning to wave goodbye! Find simple additions to get excited about Spring.
Hello! Can you believe we are on the verge of spring? Seriously, it's still chilly here but I am seeing little green blades of grass peaking out in the lawn and it has me hopeful for spring! Today I have done a little roundup with 5 easy ways to welcome spring.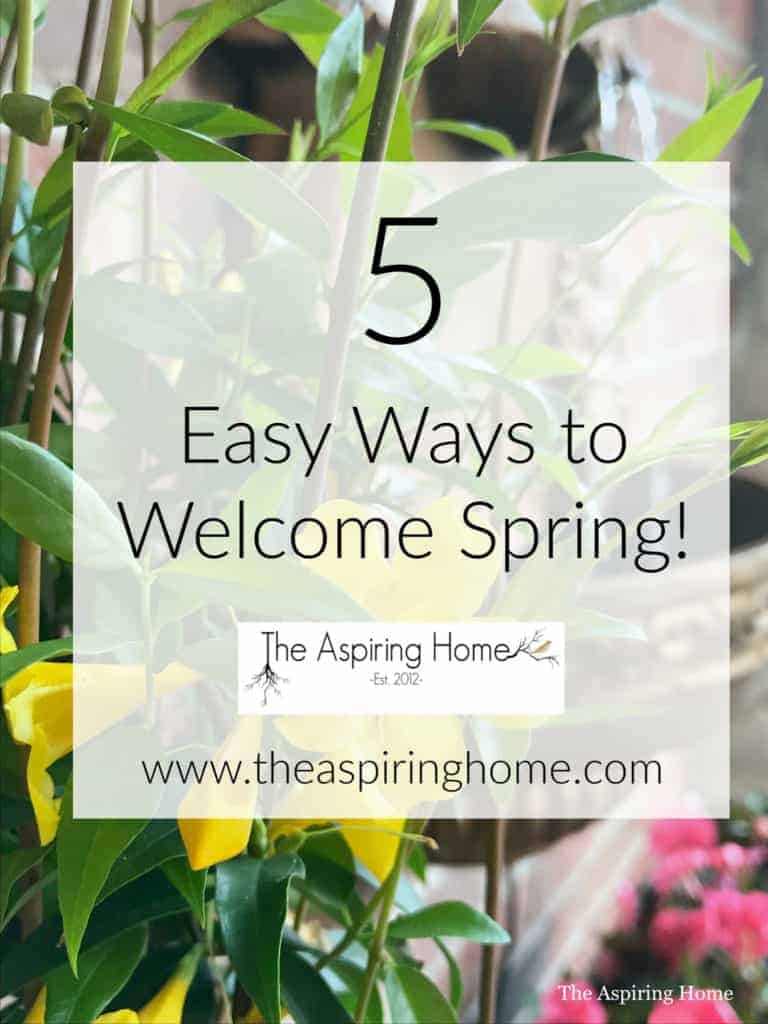 1. Let's start at the beginning –
With the front porch. I love having the opportunity to doll up the front porch with beautiful flowers and the sound of water. If you ever get a chance, add a simple fountain to your front porch. The water is so calming – it makes such a difference.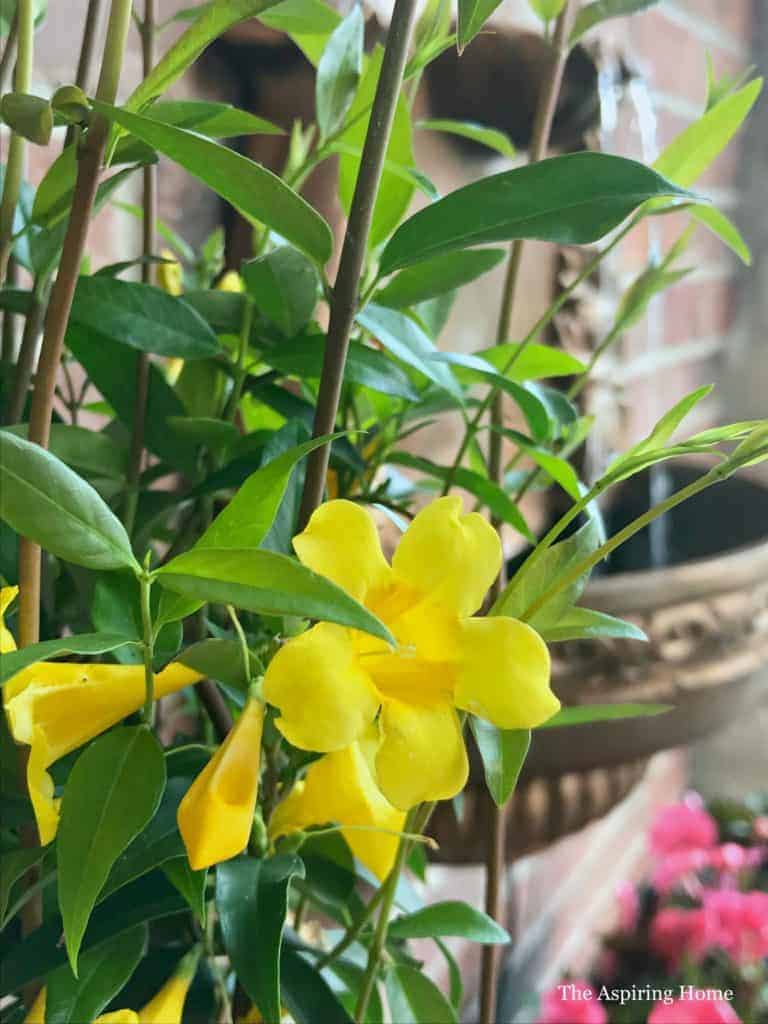 Click HERE for Ways to bring Spring to your porch!
2. Hang your Spring wreath with this geode hanger
Every pretty wreath deserves a cool wreath hanger, don't you agree? This one is unique and SO EASY!
Click HERE to make your own geode wreath hanger.
3. Create a simple spring wreath
This wreath is a play on the hoop wreaths except I used a mosquito net hoop that lost its netting.
Click HERE to create your own wreath
4. Doll up your kitchen!
What better way to welcome spring than with a cute bunny? This little bunny is "sew" simple!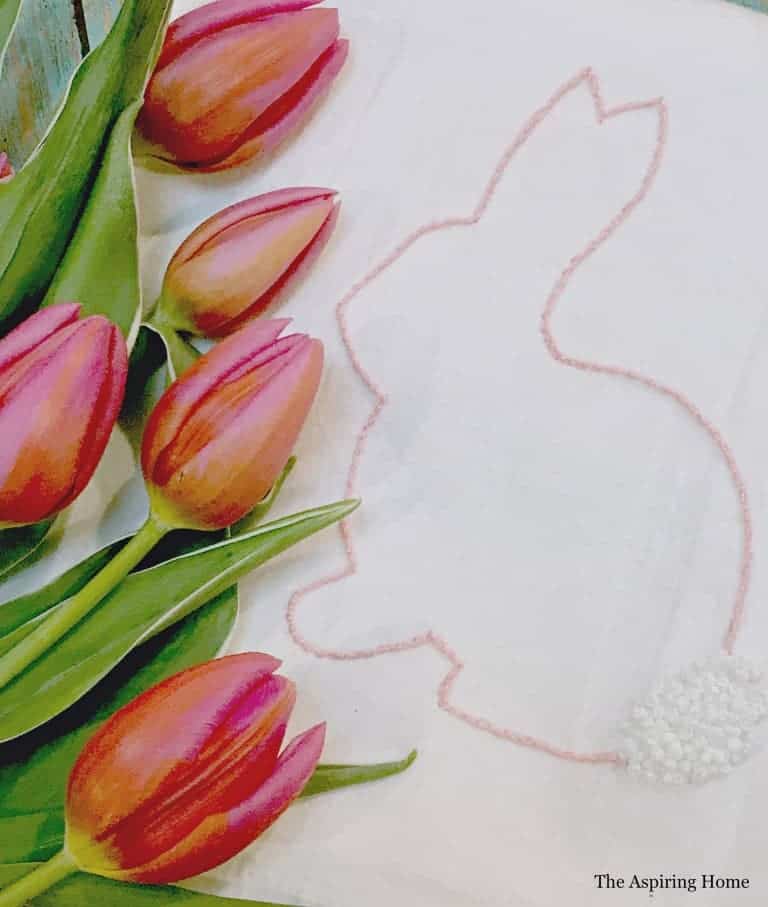 Click HERE for instructions on this adorable bunny!
5. Set the table
Tablescapes do not have to be elaborate, they can be if you have the time but just bringing in a few happy colors will lift your spirits and make you smile. I created this tablescape when I was dog tired. I didn't "feel" like putting on a big show but I did feel like making it nice for my family. That's all that matters right?!
Click HERE for a simple tablescape
That's it! 5 easy ways to welcome spring into your home!
Spring is my absolute favorite season. Watching the world wake up from its wintry slumber makes me hopeful. I use it as a time of deep reflection and take stock of what has lied dormant and if it still has life or if it's gone.
It is always freeing to let go of the things that have become dead weight. Try letting go of those things that seem to bind you and have your own personal version of spring.
Until Later, keep creating home friends!