Classic Nutcracker Wreath DIY
Today is all about DIY wreaths on the 12 Days of Christmas Blog Hop! I have a little twist on a classic nutcracker wreath by using a gorgeous gold frame and canvas painting.
Hey Friends! Ready for a GREAT way to kick off a Monday? It's the first day of the 12 Days of Christmas Ideas Blog Hop! Tons of beautiful, easy to recreate ideas are linked below, including the instructions to making my all-time favorite wreath, a twist on a classic Nutcracker wreath!
Welcome to Day 1 of the Fourth Annual 12 Days of Christmas Series!
We have teamed up with 50 plus bloggers to bring you oodles of DIY Ideas and Recipes to make your holiday season merrier. There are 12 different posts in the series and we have spread them out over a four week period with three posts per week. Now is the time to subscribe!
GO HERE for the complete list of Dates and Topics plus a collection of most popular holiday ideas including ornaments, games, recipes, and more from all 50 plus talented bloggers!
It's Day 1 and we are sharing DIY Wreath Ideas!
Classic Nutcracker Wreath – DIY
Supplies:
Picture Frame with open back
Wooden Nutcracker
Assorted Greenery and berries
Antler picks
Ribbon
Tassel
Snowflake ornament
Scissors
Craft wire
Wire cutters
Glue Gun
Glue sticks
Grey stain
Champagne leafing paint
*All these items were purchased at the local craft store.
Step 1 Paint Nutcracker
Lightly stain the bare wood nutcracker in a grey stain. Once dry, lightly brush the champagne leafing to gild and give your little nutcracker a bit of glam, why not?
Step 2 Layout Greenery on Frame
Decide on the look. I didn't want to cover the entire frame- I loved the gold fancy detail and tried to play it up a bit by dry brushing the champagne gold on the antlers and berries.
HINT: If your berries are too bright and you are looking for something more subdued – wash the berries with a little loose grey paint (paint with water= slight soupy consistency). Dab off excess and then brush with a little leafing in your favorite metal color.
Once you are happy with the placement- hot glue like it was the 1980's and Aquanet was less than a $1 a can. Make sure you layer your greenery so the goopy glue isn't seen – it ranks up there with the hairspray flakes when we went too far… you know what I mean.
Step 3 Paint the Canvas
Choose several "night sky" colors – everything from medium royal blue to a deep ink blue. You will want to create a night sky feel. That point where the sky is just darkening enough – right before the stars come out to play and you can still see the clouds.
To make the clouds- I literally just dabbed white paint randomly and built the clouds up using light grey, light tan, creamy white, bright white until I liked the look.
To create the wording I created a word document. Printed it out and used a pencil to shade the back. With painter's tape, I attached the paper to my canvas (shade side down) and traced the letters.
To create the golden glow, I used liquid gold leaf paint and a really tiny brush. Your gonna need a lot of patience and less caffeine for this one. A steady hand is key.
Step 4 Attach the Nutcracker
Very carefully drill two small holes through the frame where the neck of the Nutcracker will be once placed on the frame. Paint a piece of craft wire the same champagne gold. Place the nutcracker in position and gently run the wire up through one hole and back through the other, securing the neck of the Nutcracker. Twist wire and then staple wire to secure.
Step 5 Attach the Canvas to the Frame
I used canvas clips to easily attach the canvas. You can usually find them in the art supply area of your local craft store.
Step 6 Admire your beautiful wreath or Give it away!
Hang up your gorgeous wreath in the perfect spot or give it away. I was thrilled to be asked to donate a wreath to help raise funds for our CASA (Child Advocates) Christmas Home Tour a couple of years ago and this wreath was one of the lucky ones!
The possibilities are endless and you can recreate this look in primary colors, traditional colors – you do you, I always say. Ready for more wreath goodness? Me too!
Click the links below to get inspired, I recommend putting on a Christmas record or two. Yes, I said record. 😉
Bing Crosby is playing now… "Mele Kalikimaka is the thing to say.."
Keep creating home, my friends,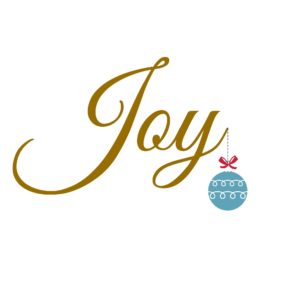 Read all this season's projects here:
---
http://j.mp/2OmiNCT