12 Days of Christmas Ideas – Day 10 Let's Decorate the Tree!
We are inching closer to the end of our 12 days of Christmas Ideas. Today is day 10, let's decorate the tree! You will find many beautiful ways to bring Christmas joy to the season!
Let's decorate the tree! Ready for the beautiful inspiration heading your way today?
Welcome to Day 10 of the Fourth Annual 12 Days of Christmas Series!
We have teamed up with 50 plus bloggers to bring you a oodles of DIY Ideas and Recipes to make your holiday season merrier. There are 12 different posts in the series and we have spread them out over a four week period with three posts per week. Now is the time to subscribe!
GO HERE for the complete list of Dates and Topics plus a collection of most popular holiday ideas including ornaments, games, recipes and more from all 50 plus talented bloggers!
It's Day 10 and we are sharing our Christmas Tree!
I am so excited to share my tree or should I say trees with you this year! I decided to shake things up a bit and group my three little pencil trees altogether.
This season, I purposed to spend very little on decor. If you read my earlier post you know that my husband lost his job back in February and is still actively looking. I started a new business venture in September with a good friend and it's true- it takes a little bit of time to get it rolling. I am happy to say that we have been busy with work and it has been wonderful.
So, going back to this year's tree, I decided to get creative and pull the three trees together and split the ornaments (from the 9ft tree) among the three.

I took my favorite words that usually hang on the wall and hung them on the tree instead.
I loved this idea and decided to incorporate it.
I had striped- ribbon in my stash and I introduced this pretty blue ribbon last year for fun. To fill in the blank areas, I grabbed gold mesh loops and tucked them throughout the trees.
I used a leftover mirror for a tree topper. Super simple tutorial coming – so be sure to come back!
I used my buffalo check table runners in lieu of tree skirts and I think they are just darling.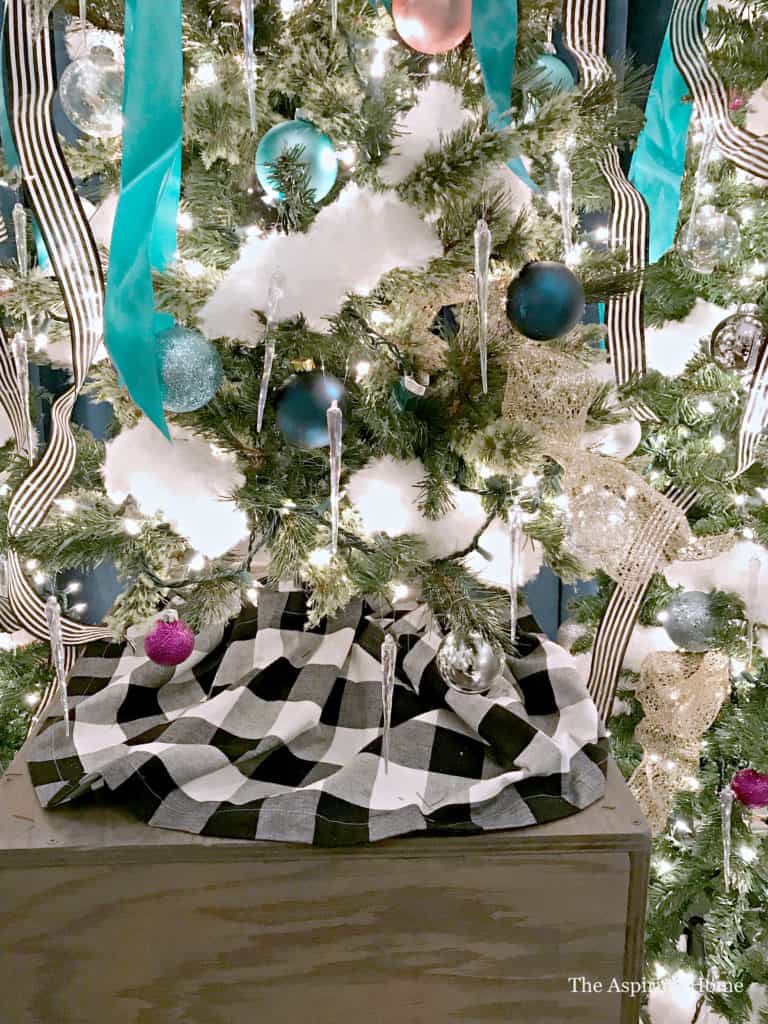 Scroll down for many more Christmas Tree decor ideas you can use this holiday season!
Till Later,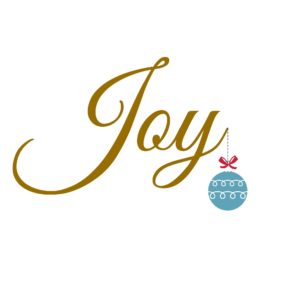 ---