Easy Tip! Paint The Frame Mat
A tip for adding custom color to a room? Paint the frame mat. Yep, it really is that easy to upgrade a space by simply changing the mat with a little craft paint.
This little tip is super fast, super simple and I had to share it with you. Why not paint the frame mat to add custom color to your room?
I have been using this little hack for many years and pulled it out of my bag of tricks when I was pulling together my son's bedroom. The original chair I had slated for the room was out of stock and ended up being too big once the final layout was completed. Armed with the new layout and new size needed, I began to hunt for a substitute.
I found a chair with the perfect measurements BUT it was green and not gray as I originally wanted. The price and availability sold me. I would make it work. Thankfully the green was a good rich green that worked well with the Indigo Batik wall color.
But how to make it make sense in the design?
The bigger gallery was placed on the bed wall and opposite the chair placement. It was the perfect spot to add a touch of green.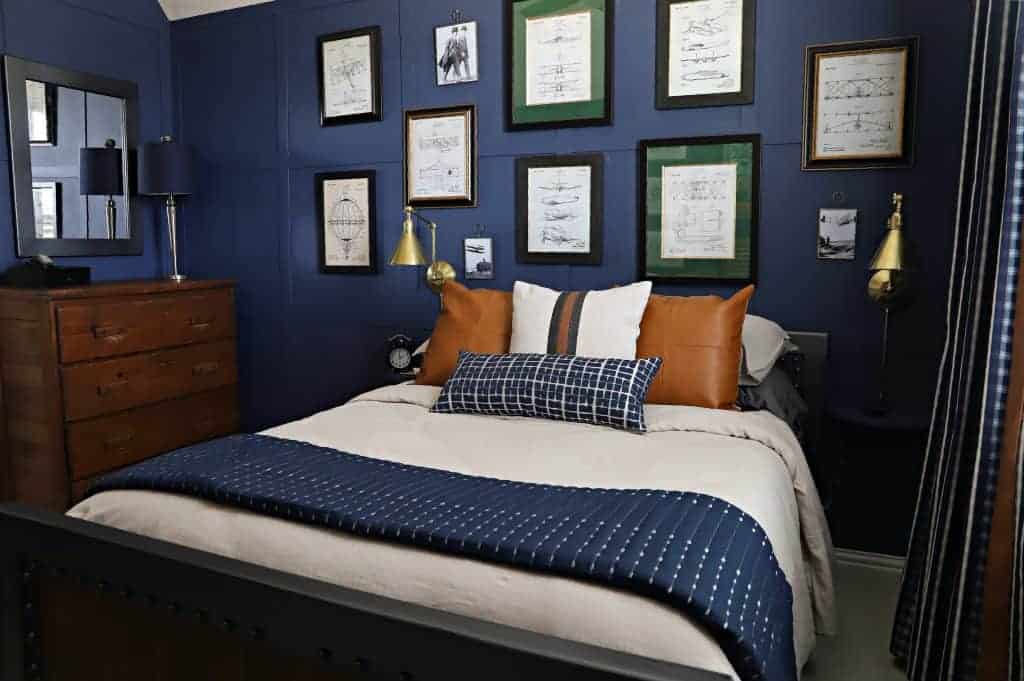 I chose to mix the shade of green from the colors I had on hand but it would have been easy to pick up a beautiful acrylic craft paint hue at the local craft store. The frames came with a linen-textured mat – perfect for the makeover,
You will have to forgive the Christmas bags and plates. I used what I had on hand. Because of the texture – a foam brush was perfect. If the mat had been smooth – a small foam roller would make fast work of this project. It took two coats to fully cover. For additional detail, I carefully painted the interior edge with gold leaf paint.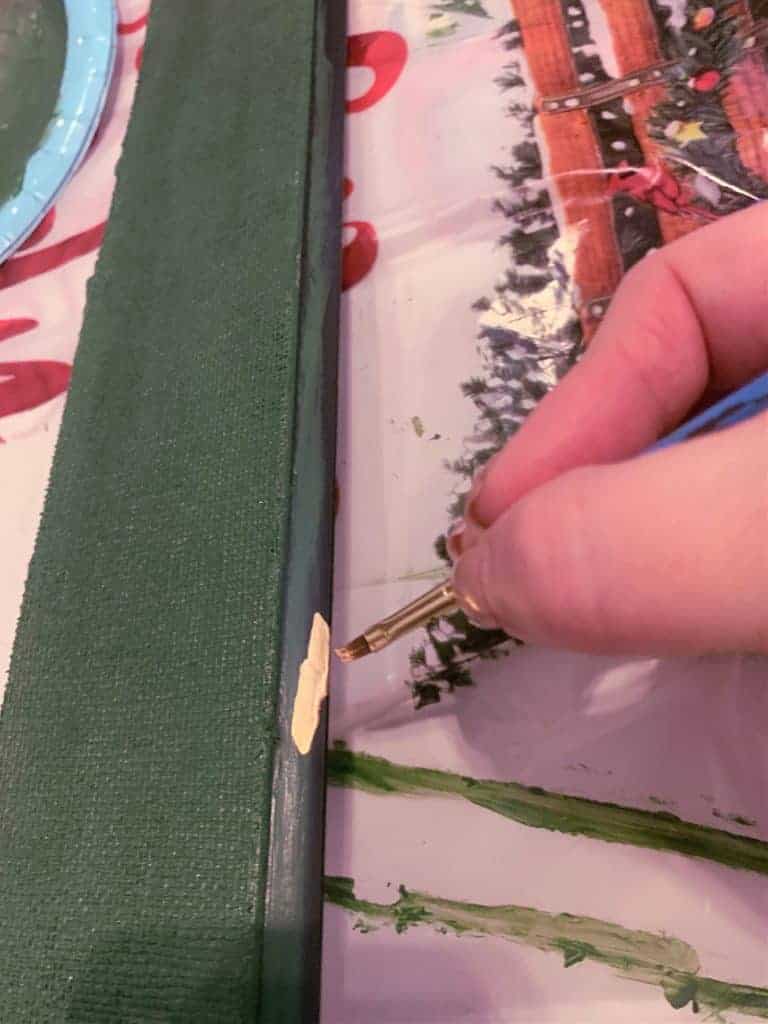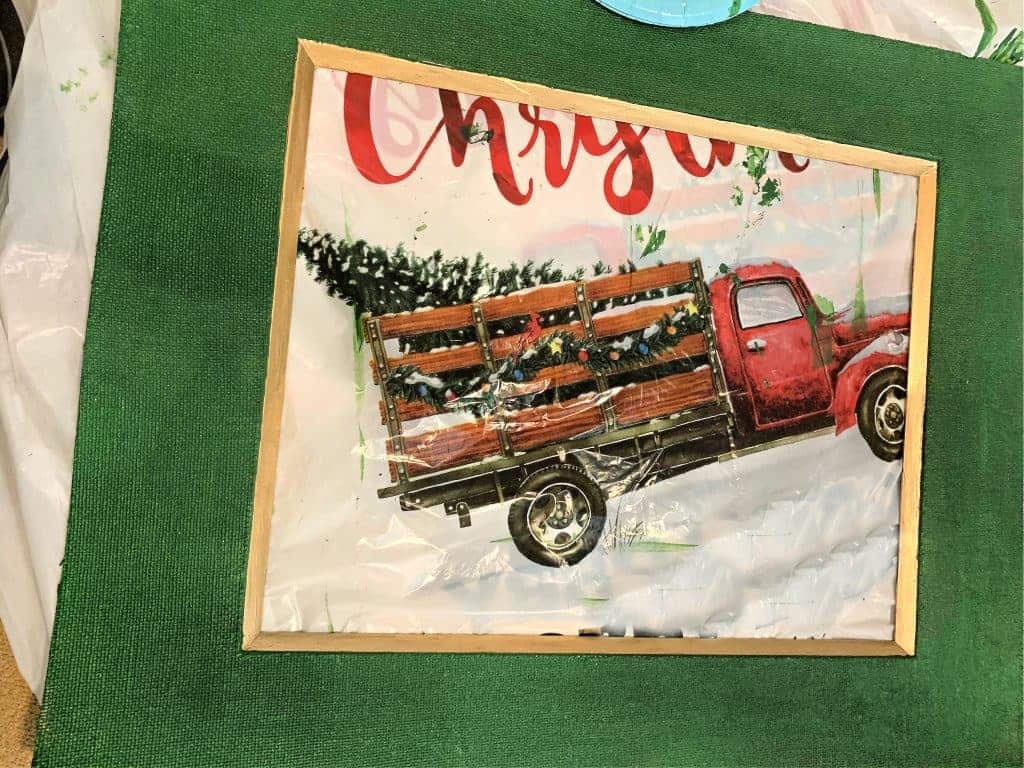 Once the mat is thoroughly dry, reassemble the picture and hang it. That's it! Such an easy way to add a custom feel to a box store find.
Til Later Friends,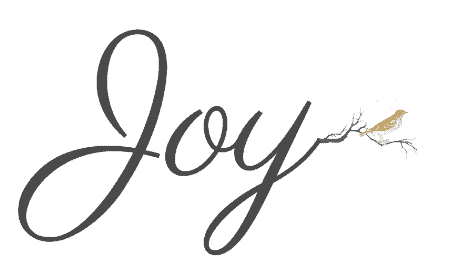 Find other projects from this room makeover here:
How to make faux leather curtain tassels