Easy Pumpkin Cashew Muffins
These yummy treats are so good. Easy pumpkin cashew muffins are the perfect snack for the Fall season.
Well HELLO, Fall! I have been anxiouisly awaiting you. I love summer but a break from sweltering heat was really due. To welcome this season properly, I put together these delicious treats, and I am excited to add a printable version of the recipe for you. Try these easy pumpkin cashew muffins for yourself!

Living in south Texas, you try to get use to the very long summers and even shorter falls/winters. Right before we get a little reprieve from the weather – temps become horrendous. So, any drop on the thermometer is celebrated like a long lost friend and the desire for all things pumpkin, autumn hues and fire pits become happy events.
Granted, autumn hues here just means the poor tree is dying, but I digress.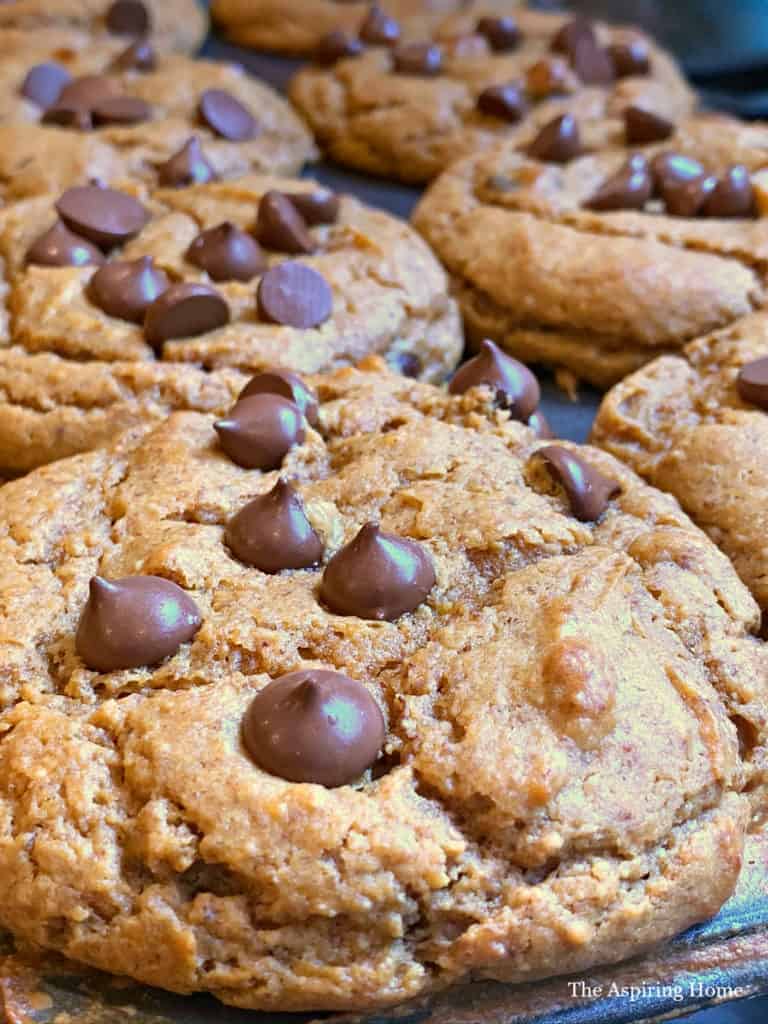 Look at all that pumpkin goodness!!
I shared this recipe on my personal facebook page and one of my sweet friends made these easy goodies with her children. Guess, what? They were a winner with the kiddos!
They chose to double the batch and share with neighbors. How wonderful is that?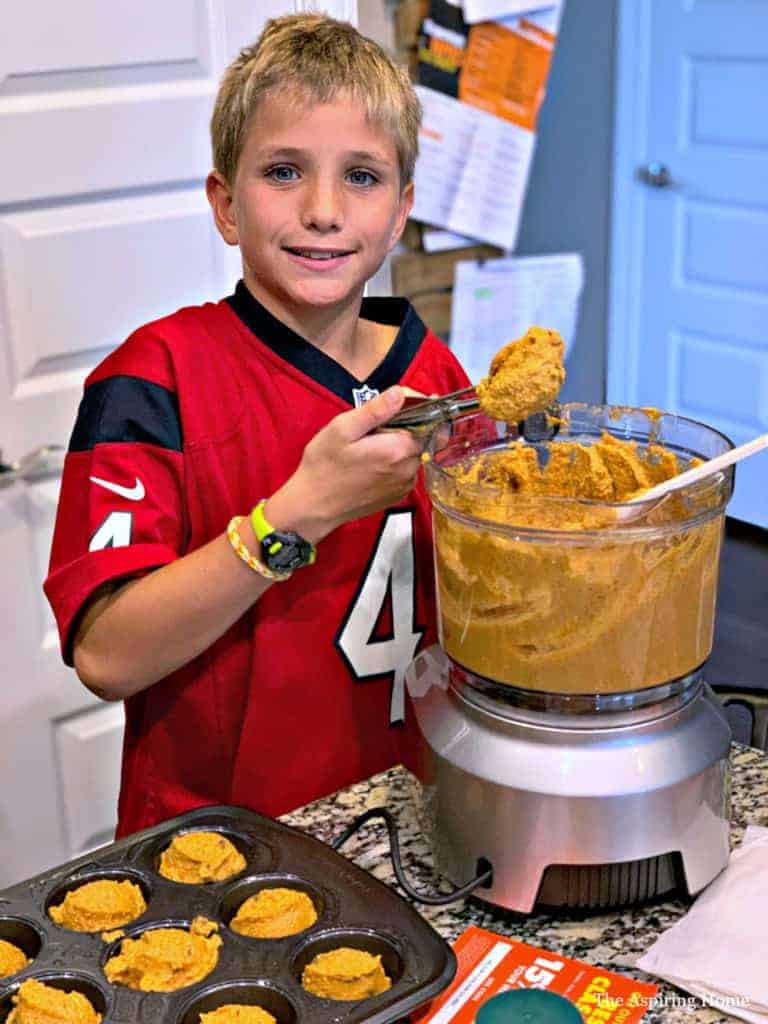 Thanks Tonya for the fun photos! Family time is absolutely everything, don't you agree?
With all the crazy running around that has been going on here, I sure am looking forward to a few nights sitting around the firepit having memorable conversations and listening to great music. It's what I would call intentional living.
I hope you are able to seize precious moments to take in all that is so very good in life. Happiness has a way of spreading, why not be the starting point?
Easy Pumpkin Cashew Muffins
Perfect for an after school snack or for a cozy night fall treat!
Equipment
mixing bowl

spatula

standard muffin pan

measuring spoons

oven
Ingredients
16

0Z

Cashew Butter

1

Can

Organic Pumpkin Puree

2

Large

Eggs

2

tsp

Baking soda

3/4

cup

Organic maple syrup

3

tsp

Real vanilla extract

1

cup

Cacao Chips
Instructions
Preheat oven to 350 degrees

Mix together, Pumpkin Puree, Cashew Butter, Eggs, Baking Soda, Syrup

Spray muffin pan for non stick happiness

Spoon mixture evenly into the muffin pan

Optional: Sprinkle a few extra Cacao chips on top of each muffin before baking - makes for a pretty presentation.
Notes
Allow to cool completely for removing from the muffin pan. Enjoy!
If you are looking for another fun dessert idea- try my Smores Cupcakes!
Enjoy the cooler temps my friends! Happy Fall!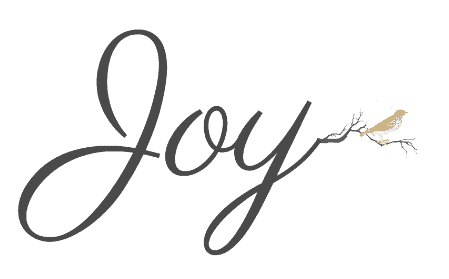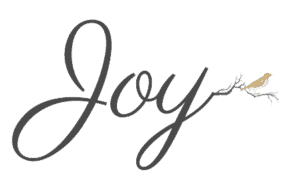 You may also like: