Create Vintage Inspired Lamps l $100 Room Challenge Week 2
Sometimes it just takes the right mix of paint to pull off a glamorous lamp. "Use what you got" is the motto for this redesign! Create vintage inspired lamps with this simple process and catch up on the progress of week 2.
Hello friends! Well, here we are…it's week 2 of the $100 Room Challenge. So much has happened this week. Including my son being hit by a truck while biking to swim practice(it was the driver's fault). He is going to be alright, thankfully. Wearing a helmet saved his brain and the first thing he said to me in the hospital was, "I will never give you grief over wearing a helmet ever again." We also received some happy exciting news that I will share at a later date. We have been experiencing life's roller coaster this week for sure. As far as the challenge? We are moving right along! Today I have an update and how to create vintage inspired lamps. I promise it's a quick tutorial.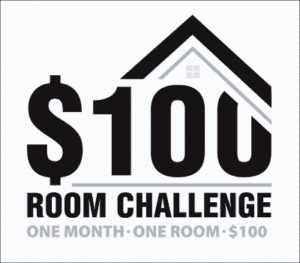 I really love the lamp in my mood board but it is quite pricey and would blow the whole budget and then some. I have these two lamps I bought years ago on clearance aisle and while they are pretty just the way they are… I wanted a fresh look. My first step was to go hunting for inspiration pictures of vintage and vintage styled lamps.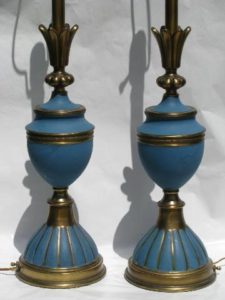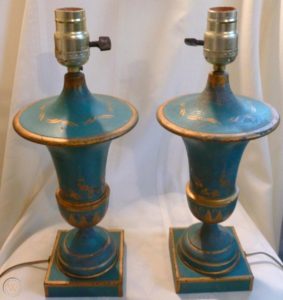 I decided to blend a little blue, a little copper and add a little gold.
Everything seems better with a little gold, right?
The BEFORE shot –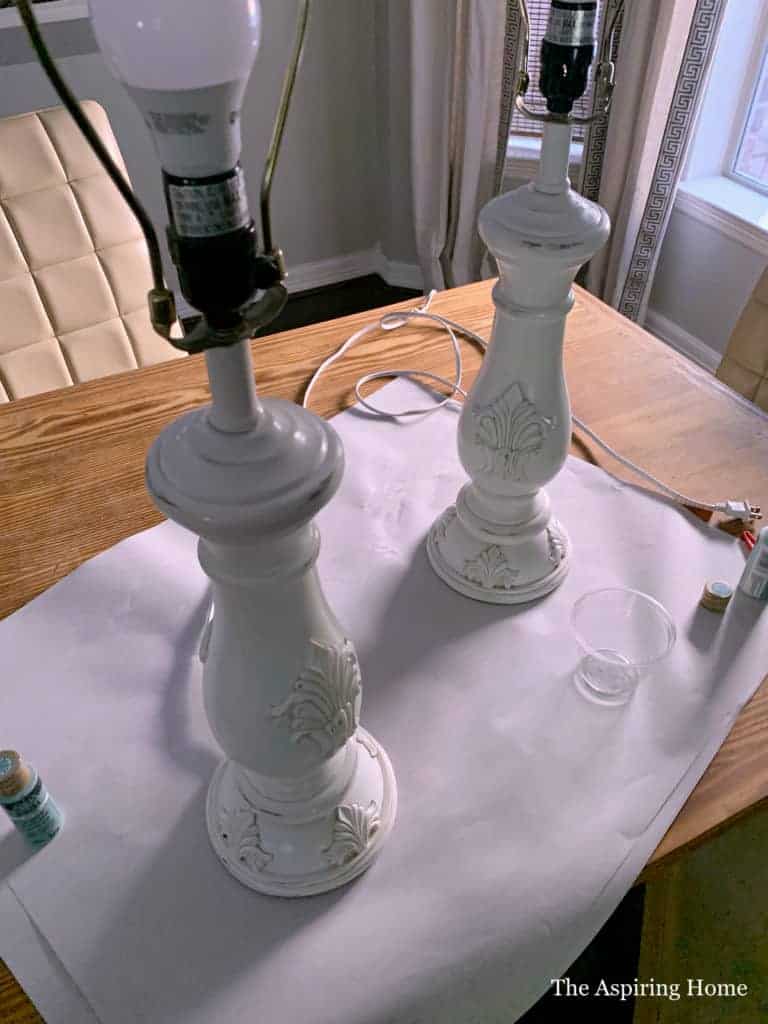 I think they have great potential, don't you? I began with painting the lamp bases in acrylic craft paint I had on hand. The color i chose? Seamist. Why? because I had several bottles left over from the painted pavers I did for my sideyard. I actually like it on the lamps but it is a little too airy.
To create a little "age" I began by dabbing on copper paint.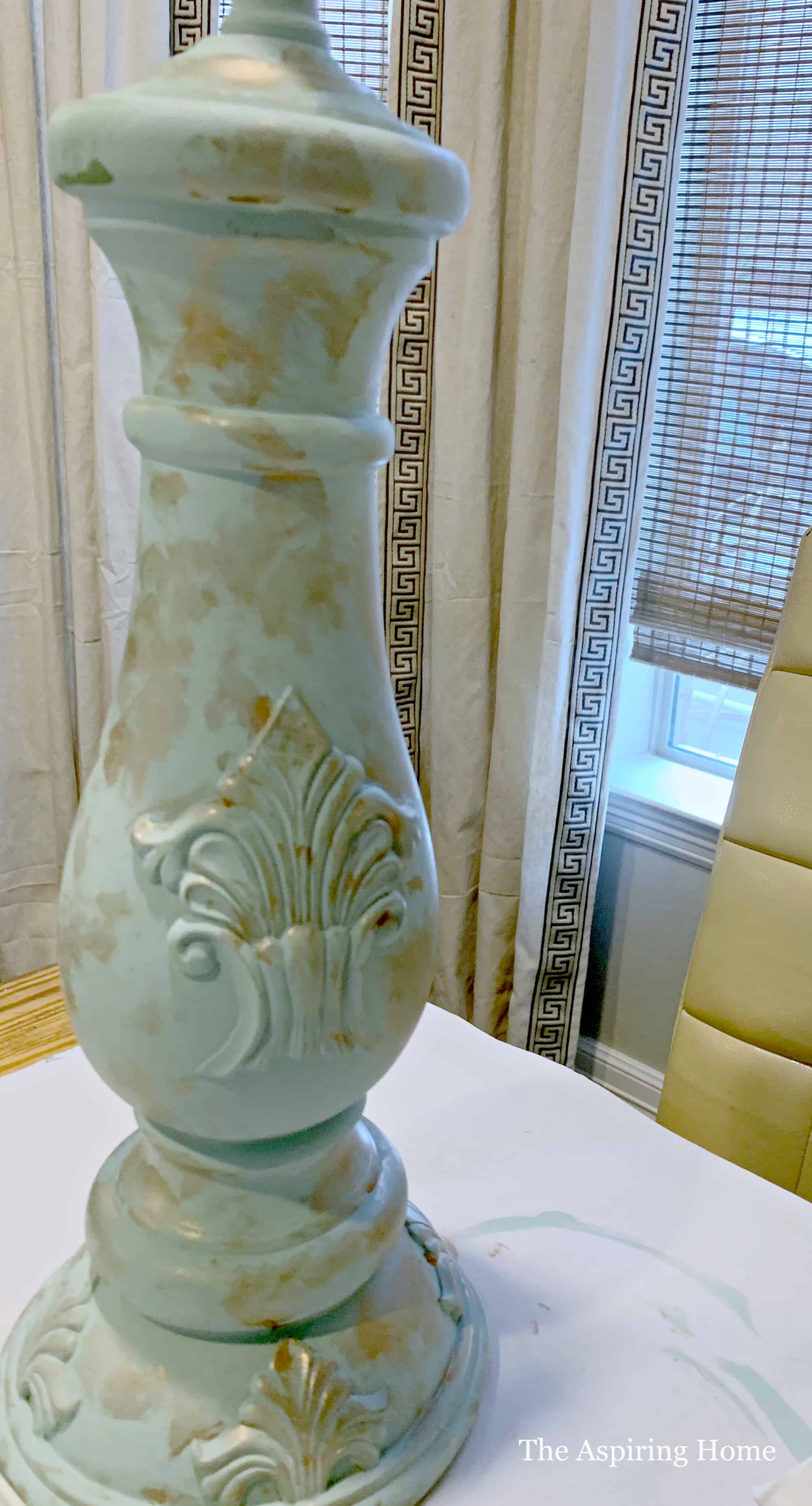 Then I mixed a soft green with a little baby blue. Adding the slightest hint of water to create a wash.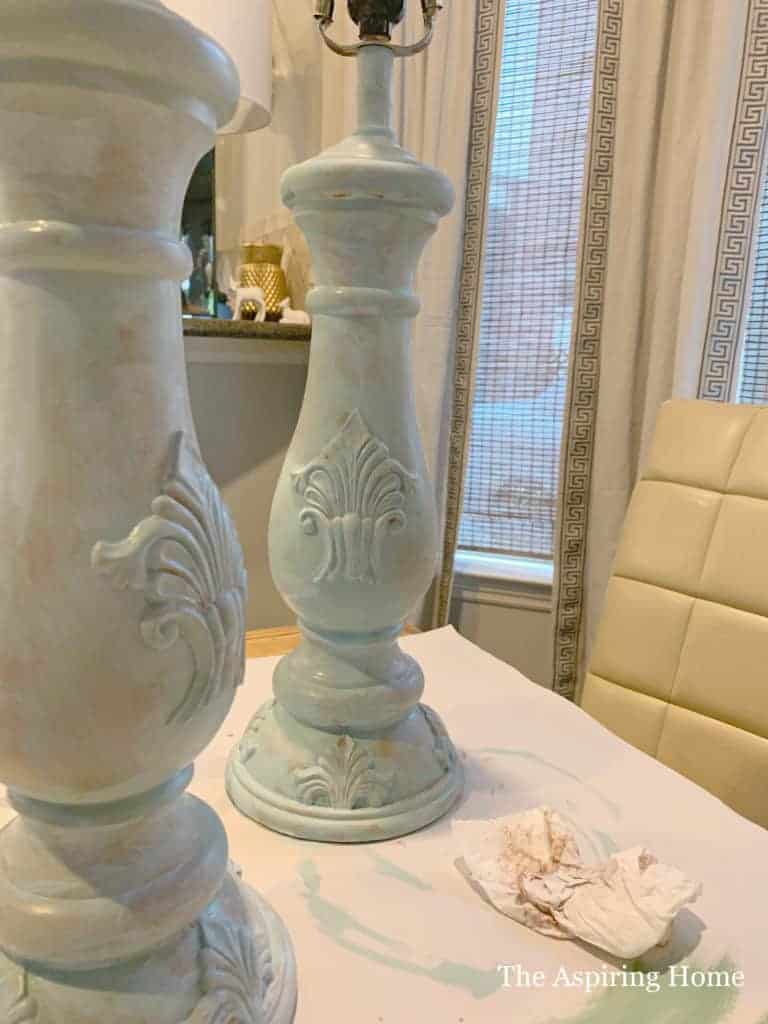 Finally a little gold for highlight and a little more of the gray to soften the gold a bit.
I will sew a cord cover out of scrap material to add that extra detail.
Cost to create vintage inspired lamps? $0
Now the cost of the lamp shades? That will take a little bite of my $100 budget to be sure.
What else is going on with the makeover?
The Bed-
We decided to sand the bed clean. Some of the details are left but we should be able to start updating soon. I have decided to go with a gray stain for the bed instead of oil based paint. This should be more cost effective and sturdier for use.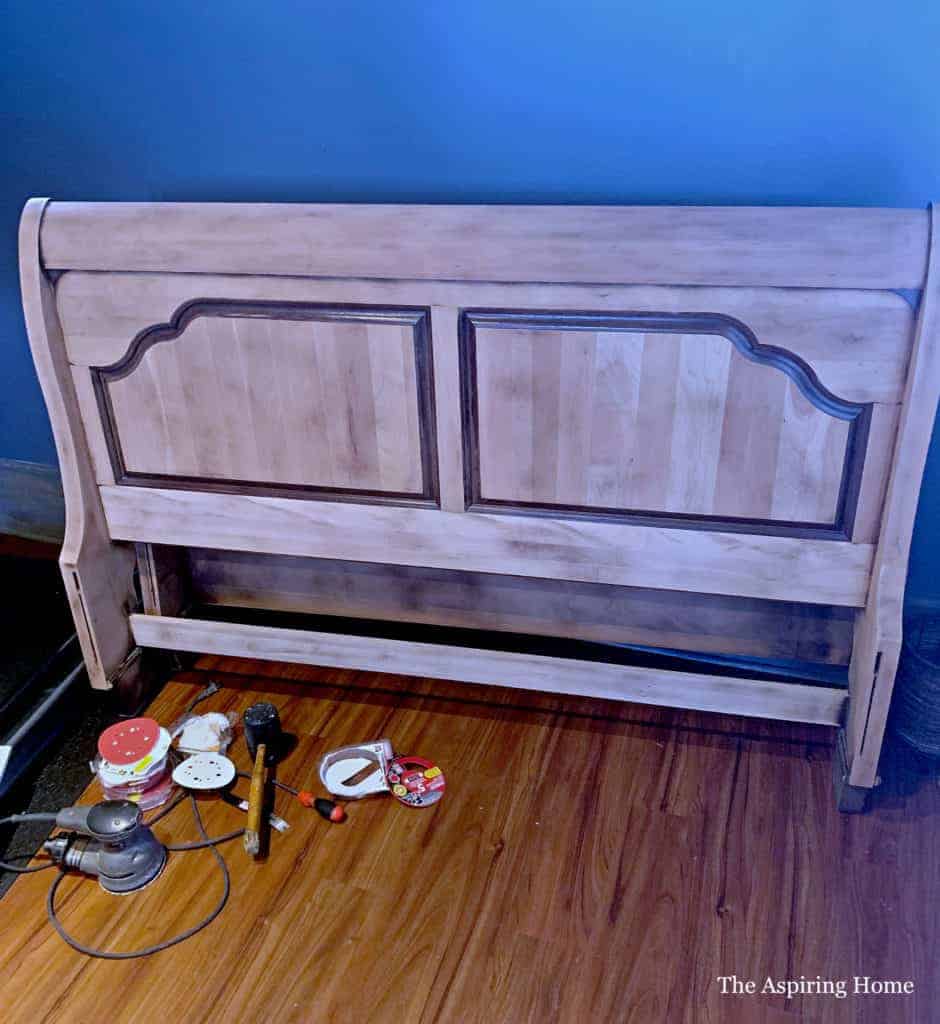 The Bedding-
I was able to buy 2 yards of Olive green velvet with a Amazon gift card I have been holding on to. So technically it didn't come out of the $100 but I want to be transparent with you.
Velvet – $17
I will be able to create gorgeous bedding with the velvet and the leftover scraps of drop cloths from my pinch pleat drop cloth drapes I sewed for my living room.
The Art Work-
I downloaded full images of Audubon bird prints from Audubon.org. They are complimentary, if you provide an email address. It's a great way to keep informed about the society. I will be purchasing frames from the dollar store and jazzing them up.
Intaglios are just stunning and I have been eyeing them for quite some time. Problem is, they are expensive and rightly so. Intalglios are hand-carved into stone whereas cameos are carved out. The adornment has been around for thousands of years. They were given as gifts and some say they bring good fortune according to folklore. I find the amount of detail fascinating.
While I was digging through my overflowing supplies, I found these.
Now in reality they are small sand dollars but if you squint a little… they kinda remind you of Intaglios. So I am using them as Nature created Intaglios and I will be placing them in a couple of frames I already have!
The Drapery-
I love the drapery color and they will stay. I will be adding beautiful woven ribbon that, yes you guessed it, I had in the bottom of a box. I bought it three years ago with a project in mind but never found the time to do the project.
A lot has been going on in week 2 to create this Nature Inspired Vintage Bedroom. I look forward to seeing you here again for the week 3 recap!
Check out how week 2 shaped up for my blogger/designer pals. I am loving how they are waving the 100 smackers in the face of their chosen room. Serious creativity happening folks!
You are invited to the Inlinkz link party!
Till Later my friends,