Weekend Menu #3 Easy Weekend Menu Idea
Happy Saturday to you! Are you ready for a fun filled weekend? or Is it a "work around the house and finish projects" kinda weekend? It is the latter around here! So an easy weekend menu idea is in order!
Sometimes, weekends lend themselves to a little more time in the kitchen. Sometimes they don't and you need an easy weekend menu idea that gets the family around the table for conversation but doesn't keep you stuck in the kitchen all day!
Going traditional meat and potatoes this weekend… just click the pics for recipes if you would like to cook along. Enjoy!
For Beginners: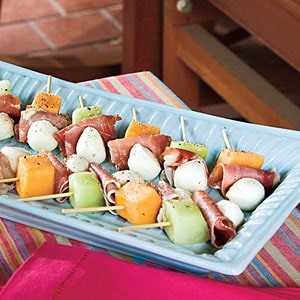 Melon,Mozzerella and Prosciutto Skewers
The Green Stuff: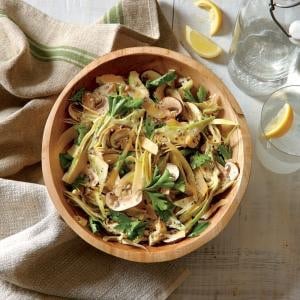 The Main Squeeze: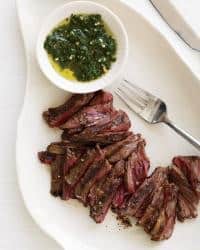 Mark Bittman's Grilled Skirt Steak with Chimichurri Sauce
Sneak in a Little Starch:
Rosemary Roasted Potatoes
Wrap it up:
Blueberry Tart
Hey, let me know if you are cooking along with me, would love to know how your meal turned out. As always- follow the Southern code and make a bit extra. You never know who you might be hosting!
Have fun and hug your family and friends- let 'em know you care.
Till Later,