ORC Week 3 Drama, Dreams and Picking Pool Tile
Week three is here! We are up to our eyeballs with drama and ridiculously good stuff. The outdoor kitchen has been revamped! I have started many DIY projects, finding treasures, and picking pool tile.
Oh. My. Goodness. What a week. This is the stuff country songs are made of… and I mean the good classic country songs, y'all know what I'm sayin'. There has been sink drama, granite drama, and pool drama. I'm just picking pool tile, friends, and writing the ultimate country song dedicated to week 3.
Really, my sweet friends, breathing deeply here, week 3 of any One Room Challenge is a beast. Week 4 will be bigger. Picking a huge reno for your 6-week challenge is a little crazy… good thing that I (we) do crazy.
I have a lot to talk about so buckle up…it's going to be a long ride.
Let's take a stroll down recent memory lane. Our One Room Challenge space happens to be our biggest yet and…it's outside.
The Mood Board
So what's been going on here? The lyrics of a well known Freddy Fender song comes to mind… "Wasted Days and Wasted Nights" sums up my sewing new cushions for the sectional.
I had to cry, uncle! and give up. The foam had seen better days, the fabric was so dry-rotted for the cushion backs I couldn't create a decent pattern. So, with this knowledge, we decided to hunt for decent outdoor furniture at a decent price. YAY! Costco! Now, let's hope it comes in time.
Outdoor Kitchen
The Outdoor kitchen is looking AMAZING! The granite is gorgeous and I am so glad I trusted my friends who own My Beauty Floors. We had a moment of "Oh what were we thinking" when we chose the granite from a 4 x4 sample piece but My Beauty Floors was there to reassure. I am so happy with our choice!
Granite drama came when the plywood surface was replaced with cement board – the varying thickness was evident and the appliances would not sit flush. My Beauty Floors AKA My Heroes figured out how to solve the issue without compromising the granite!
The sink was ordered and I was satisfied with my choice until I realized that the sink I ordered was not going to fit the old opening. NOT. AT. ALL.
UGH, back to the drawing board and the hunt. I finally found a sink pretty close to the opening and took a leap of faith and ordered it.
The sink arrived and it was packaged with all the care of a fine piece of jewelry. I decided any company that would put that kind of care into their product had to be on my pro list! Seriously, friends, the sink came with its own dust cover.
The sink is made by ANZZI and you can find it at Wayfair. It comes with all you see here!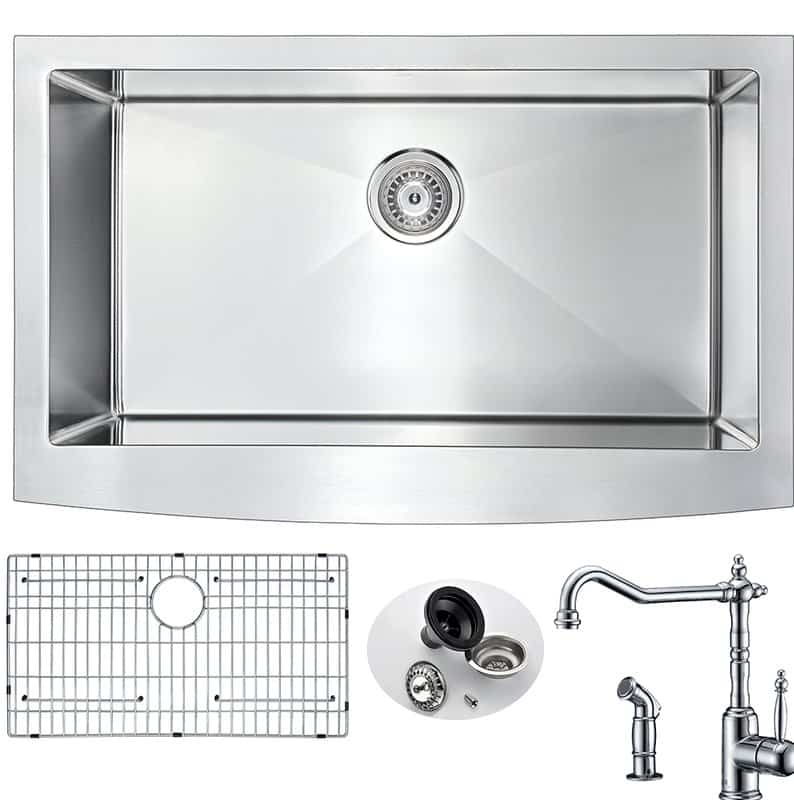 Our friend and handyman extraordinaire friend jumped in and made the farmhouse style work.
Rubble has been replaced with a finished counter! The whole room feels like it could be the retro cabana I have been dreaming of.
The original limestone was a bit too yellow… once the granite and subway tile was installed. So, I did what any savvy homeowner would do to – I washed it with a neutral color. To be honest, I am still washing the limestone so you will have to come back next week to see it in all its glory!
The grill…
last week I told you of my grill drama, well, after much hunting we were able to find the parts to fix the grill! I can not tell you how relieved I was to have my sweet grill operating again.
What's In Process- The Pool – Picking the Pool Tile
Weather is such a fickle friend. Fingers crossed that we will finally begin the destruction and rebuild of the pool. We are fortunate to have a great company partnering with us in the pool.
Houston Pool Renovations is taking on the old tile that has seen better days and the plaster that has become discolored and etched over time.
Weather and crazy schedules have made this a hurry up and wait for the situation, but Jared (Houston Pool Renovations) is determined to make this project happen on time!
We picked a beautiful pool tile and plaster. Jared helped in guiding us in our efforts to create an almost worry-free pool. Technology and Products have come such a long way in a decade and I will be sharing a more in-depth post about it later on.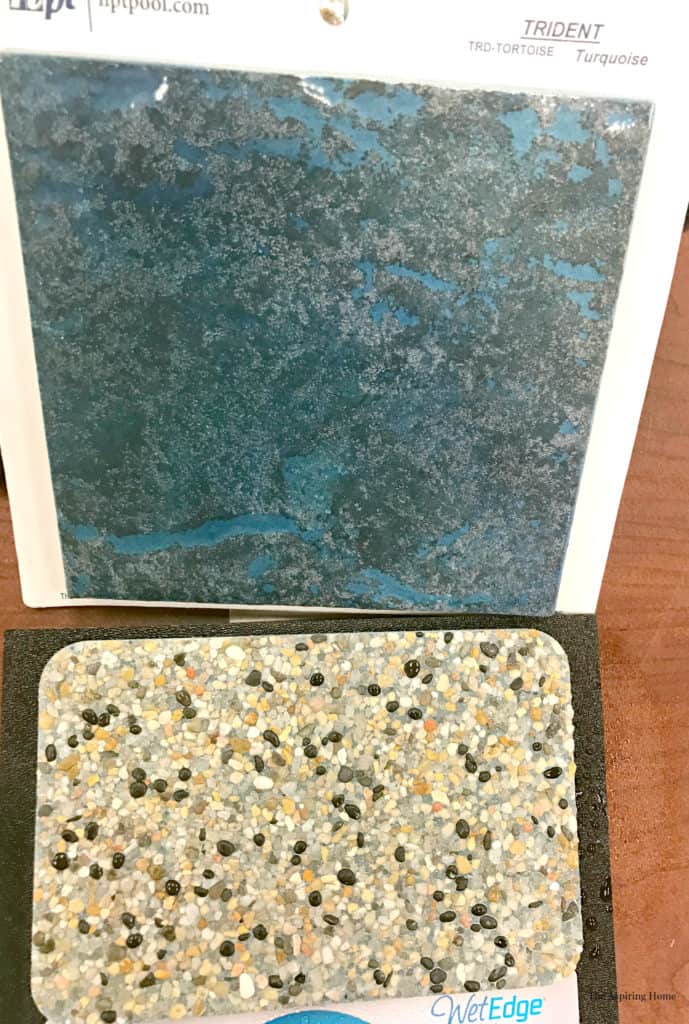 Tile- Trident Plaster – Tahoe
The Miscellaneous
The ceilings are getting painted in a beautiful Sherwin Williams color called Aquaverde (the same color that we used for the Spring 2017 ORC. It sounds crazy but, we have had a year free of dirt daubers or wasps nests!
I am designing a little funky uber-cool pizza oven rolling cart. Since I have not built one – I called on our handyman friend to help me out.
I will be partnering with DecoArt to bring a retro style painting to the great outdoors – so stay tuned.
My planters and umbrellas will be getting a makeover following this bit of inspiration and I will keep the mess down courtesy of Home Right's ingenious product!
Grandinroad.com
There is so much more to share but I think I have probably talked your ear off! So I am going to let you go, at least until next week!
Oh, and I may or may not have a couple of golden flamingos in my possession. Thought I might just throw that out there for grins.
I apologize for the lack of posting. this project has kept us hopping and we took the weekend to participate in Parents Weekend at my girls' college. It was a wonderful and full weekend including one daughter getting her ring, a 5K, and a mother/daughter tea! We loved spending every minute together because frankly, it doesn't happen very often.
Follow along with my live videos of the project! I will be sharing so much more!
Click here to Follow me on Facebook
Click here to Follow me on Instagram
Catch up here for week 1 and week 2!
Many thanks to these amazing partners:
Mosquito Defense / Houston Pool Renovations / My Beauty Floors Deco Art / Home Right
I hope you have a great day and find something to create! Check out all the DIY goodness over at the official ONE ROOM CHALLENGE website.
'Til Later,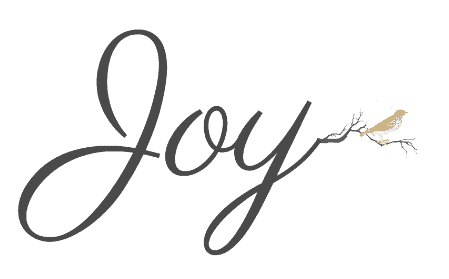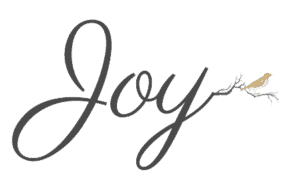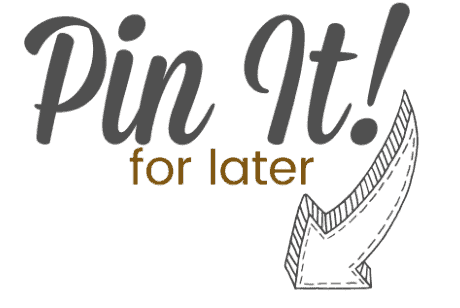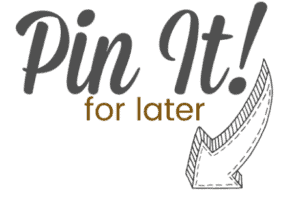 SaveSave
SaveSave
SaveSave
SaveSave
SaveSave
SaveSaveSaveSaveSaveSave
SaveSave
SaveSave
SaveSave
SaveSave
SaveSave
SaveSaveSaveSave
SaveSave