Morning Room & Kitchen Makeover – ORC Spring
The Spring One Room Challenge is here! It's time for a morning room & kitchen makeover. This round is going to be so fun!
Exciting season ahead! It's time for the One Room Challenge, Spring 2021 edition. I have decided to take on our morning room and kitchen. It was slightly more than just builder basic but it sorely lacks in character. If you are new around here, WELCOME!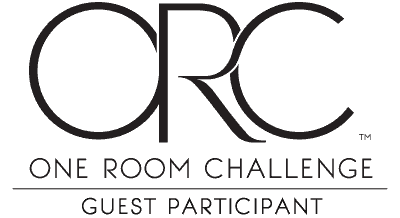 The featured designers shared their spaces yesterday (you can read them by clicking here. Love the rooms they chose!) and today is guest participant day (you can find all details here)! I have been participating in The One Room Challenge since 2015 as a guest participant and I just love the incredible commodity. Community over competition is the motto of this great biannual event.
So, for the next 8 weeks, we will be talking about all things kitchen and morning room as these rooms transform into gorgeous happy rooms.
Let's get to the before pictures…
The Kitchen-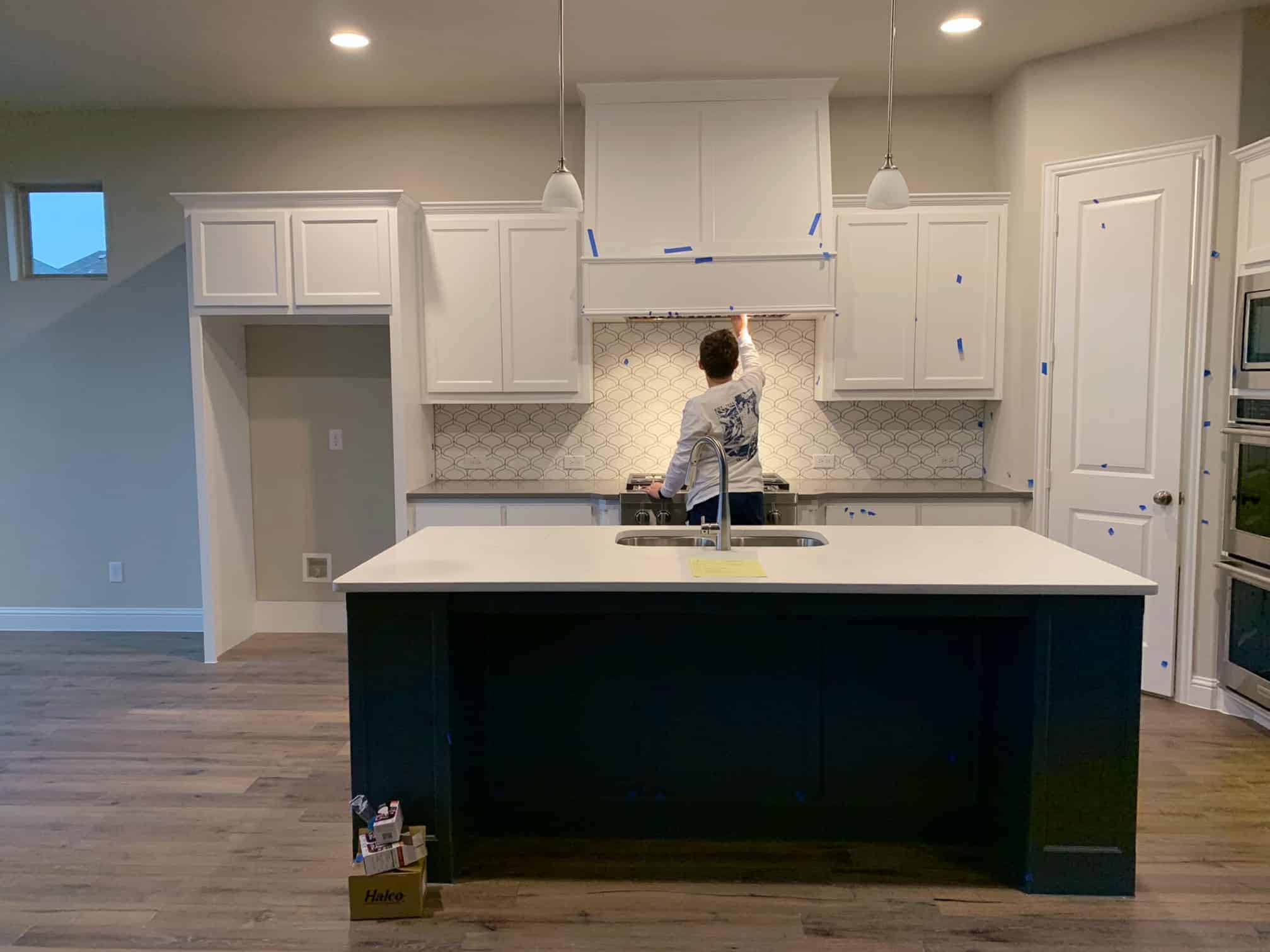 We have a really good start to our kitchen but the extras are sure going to make a difference! Here's the design board for this project:
Read my top 5 tips for new construction kitchens here.
The Morning Room –
The other half of this space is affectionately called the morning room. This room receives a lot of morning sun and you will notice that I went ahead installed the woven shades.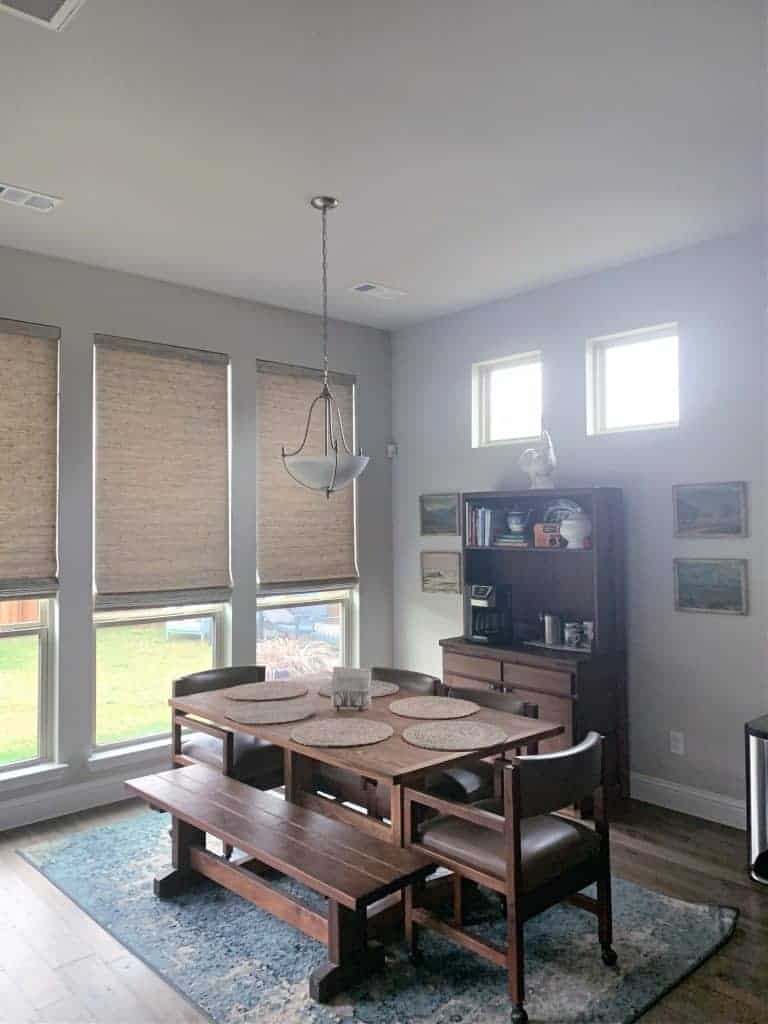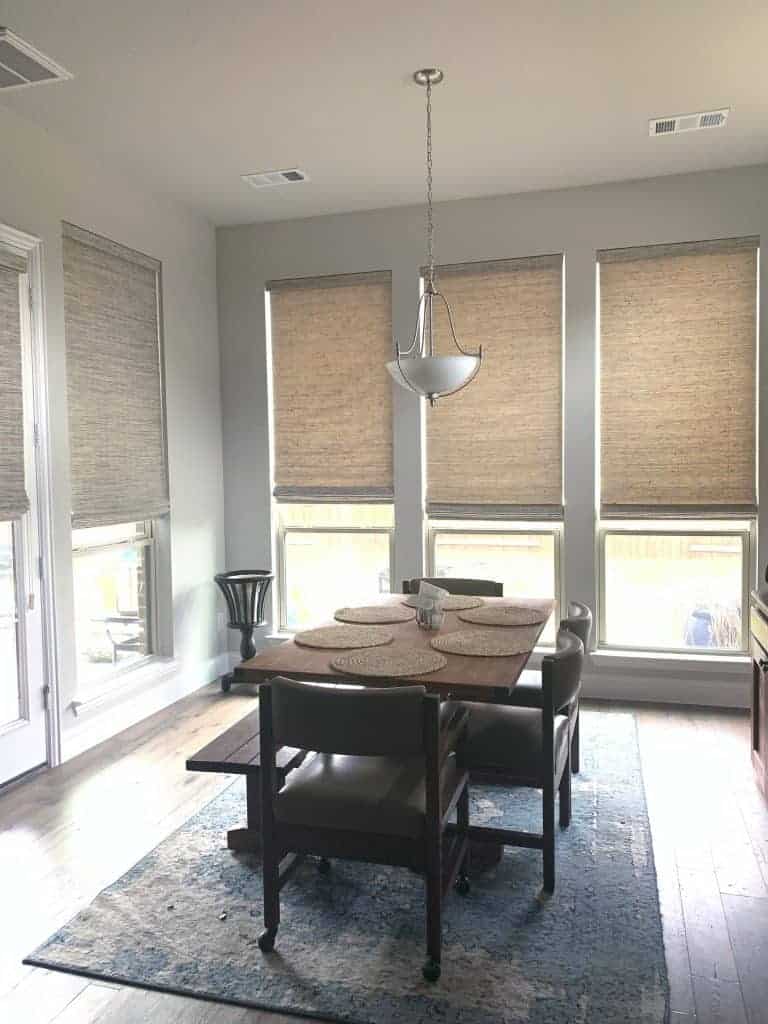 This room took a life of its own with my husband's bachelor furniture and leftovers from other rooms when we moved. It's a great size and I have got some big plans for it.
Here's the design board:
I am still torn on the curtain fabric… out of the 4 options – which one do you like? I have samples coming and I hope one of them will just make sense, you know what I mean?
I have pretty big plans to add storage to both these spaces. Including taking the cabinets to the ceiling, additional cabinets in the morning room and so much more!
It's going to be a fun 8 weeks! Ready. Set. Go!