25 Benches For Under $150 – Frugal Finds Series
Bringing another collection of great finds! This time it's all about benches for under $150! Add one of these beauties to your home today!
I love a good bench. You can tuck one just about anywhere and create extra storage or seating instantly! Today, I bring you a small round-up of 25 benches for under $150. With loads of style and gentle on the wallet, what are we waiting for?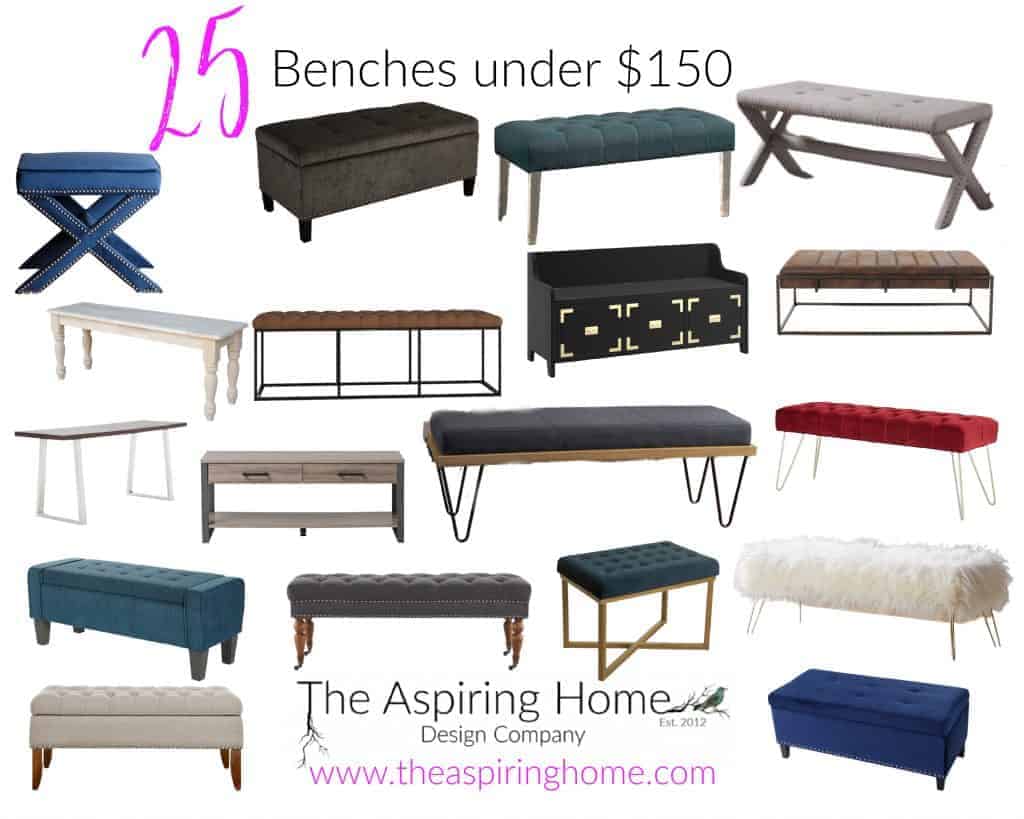 I kept it simple by breaking it down into two groups: the upholstered and the not. The styles are all over the place and I have one that would be perfect for a fabulous makeover! Read on to find it.
Basic Beauties –
These are hard-working, no-frills kinda benches. We are talking mudroom perfection.

The Comfy Cozy-
Benches ready for the foot of the bed or the entryway!

The one to get the makeover-
This little guy made me take a second look. The fabric top doesn't have me doing cartwheels BUT look at that bamboo-style frame! Hover over the picture and see the price! Y'ALL… Can you not see this with a beautiful Schumacher fabric?!?
It's small enough so the fabric cost would be inline. I think it is going in my cart, RIGHT NOW!

I will let you know how this "heck of a deal" turns out!
…and if none of these are to your liking – check these benches out here.
Have the best day ever and keep creating "home" my friends,