Wk 2 Spring ORC Cabinet Additions & Details
Today we break down the cabinet additions and details! This morning room and kitchen just need a few extra cabinets to create the much-needed storage.
Hi, So last Thursday we kicked off the 2021 Spring ORC season. I introduced you to the room of choice, our kitchen and morning room. It's going to be beautiful and part of that beauty happens to be in the cabinet additions & details.
I've got to let you in on a little secret… the morning room & kitchen were not originally on the list for this round. I had every hope that it would be the media room. I had the design board ready to go but then life happened and I needed to choose a room that could be completed without relying on my husband due to his new job commitment (so thankful he has the opportunity to work!). Here's proof of where I was going with the media room –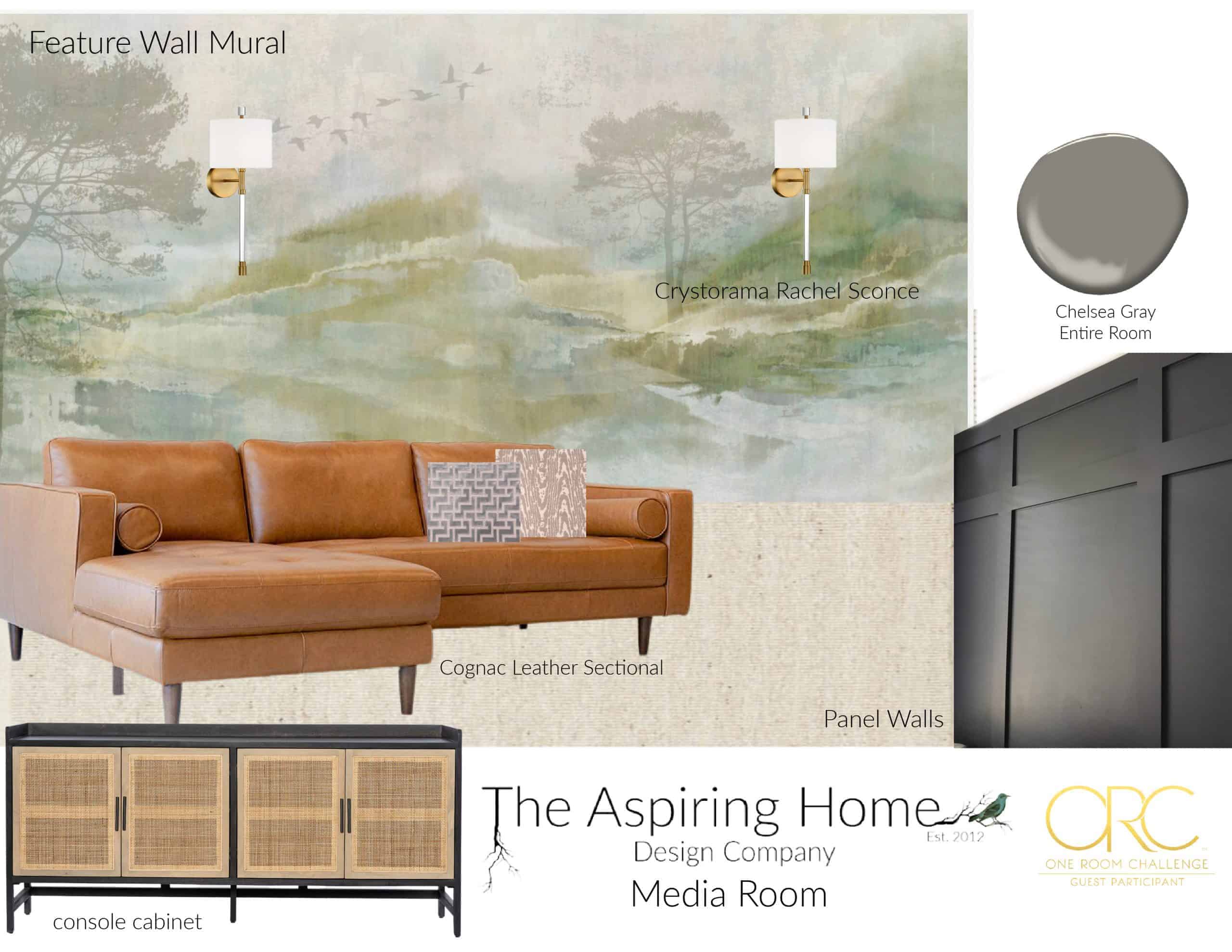 The design board looks super simple but this is only a small part of this room. We were going to need full theater-style sound, screen, projector. I wanted to do faux beams in this space, build diner-style seating behind the couch and full paneled walls.
Knowing that my husband loves the tech side and he wouldn't be able to devote the time to create the perfect setup for movie watching fun.
I decided to…Switch rooms!
So, let's talk about the new room and what I have in store.
The "To -Do" List –
Morning Room side
Install cabinets
Install floating shelves
Add cabinetry hardware
New light fixture
Add curtains/curtain rod
New rug
Restore artwork
Replace current dining chairs
Kitchen side
New pendant lights
Install matte black faucet
Add details to vent hood
Add cabinetry hardware
New barstools
Extend cabinets to the ceiling
Build a frame for new artwork above the stove area
Not too terrible of a list! Should be doable over the next few weeks. Let's talk a little more about the cabinets.
Cabinet additions & details –
This kitchen is so cute but it is lacking in clever kitchen storage. Yes, I probably have too much stuff but I really do use most of my gadgets and cookware.
Here is what I came up with for the morning room. The drawing is on the cruder side but it gets the point across. Ha!
I tossed the idea of adding marble-looking quartz that mimics the current kitchen island and I am going with the gray that I chose for the outer cabinets.
I am adding the floating shelves because of the two little silly windows. To give this area much-needed detail – I am adding "brass" piping that will give the illusion that the shelves are being held up by the brass poles and plates. Here is the inspiration photo for this DIY project.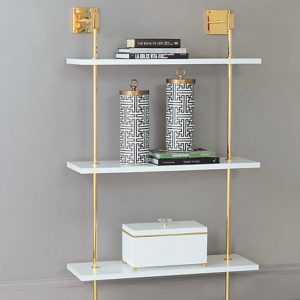 I am so excited to see this idea on a large scale and on a budget!
The next big change? We are going to the ceiling with all the kitchen cabinets! Y'all, I am going to have so much storage!! The extended cabinets could have glass inserts but I didn't go that route. Here is a beautiful inspiration photo of extended cabinetry with solid doors.
In other news, items are starting to arrive and the new light fixtures have been installed! I will share more next week on these beautiful showstoppers.
Wanna a sneak peek of the morning room chandy? Here you go!
That's a wrap for this week!
Be sure to head over to the official One Room Challenge website to see week 2 of over a hundred plus rooms! You can find the feature designers by clicking here and you can find the guest participants by clicking here.
Keep creating "Home" my friends,