How to Make A Give Thanks Tree
It's easy to bring the family back to gratitude. This little Give Thanks Tree idea is simple and can be put together in a matter of minutes.
Happy Monday!
Today I am joining my No Place Like Home Friends with a special Thanksgiving Round Up.
I am sharing my new fall/Thanksgiving tradition – The Give Thanks Tree.
This idea came about as an opportunity to help combat negativity that was severely creeping into our family. The project came together quickly with items I had around the house. A few branches, an old leaf swag, twine, markers and a favorite vase created a bit of hope.
Sometimes this world and the people in it become so callous and selfish that they cause pain knowingly and unknowingly. We are all capable of being the hate. Everyday we make a decision to do good, to speak kindly, to make a real difference. Everyday we make a decision to allow the hurt of others overwhelm our souls or allow it wash away.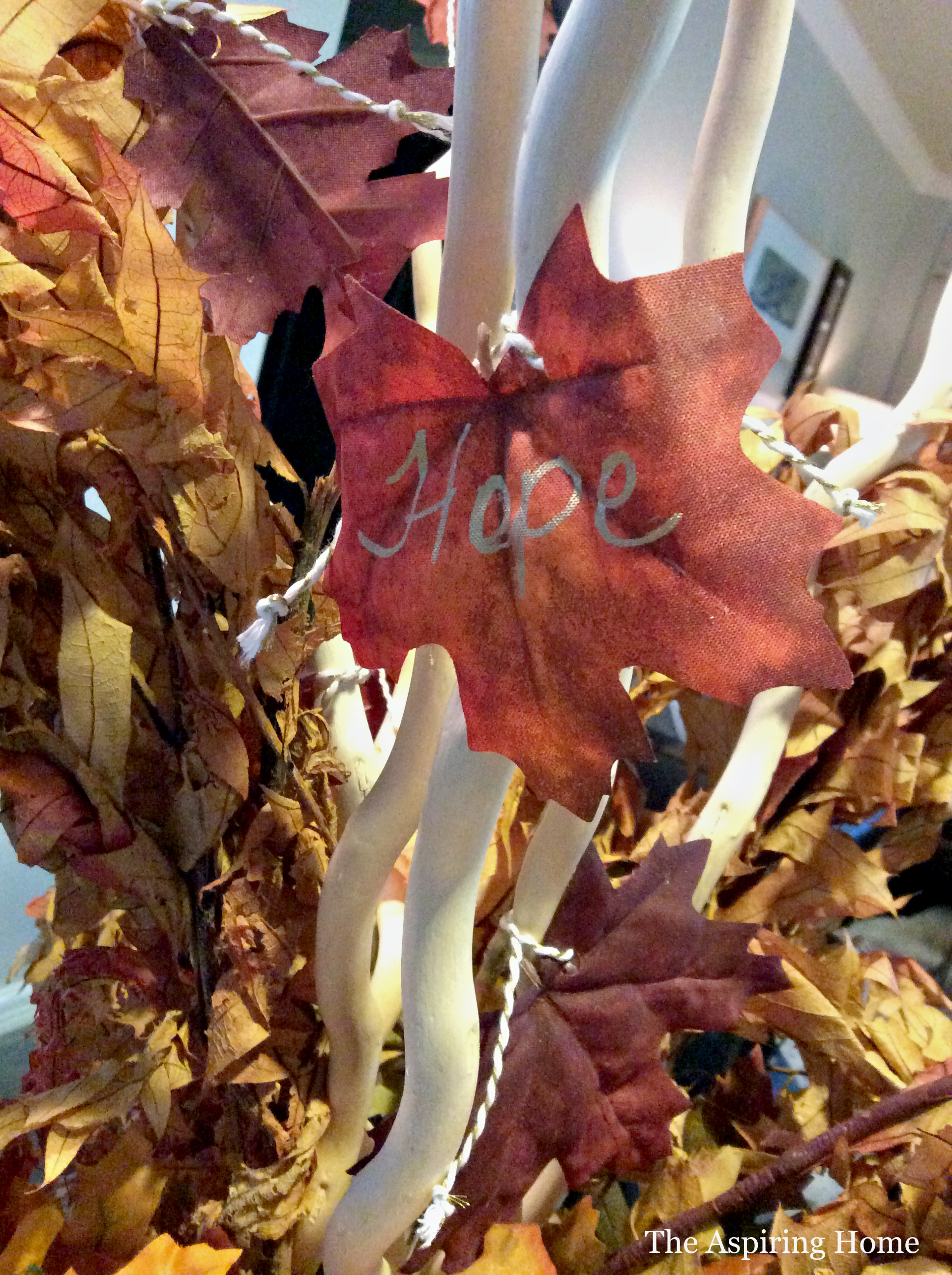 At anytime of the day, this little tree carries the names of those loved, the things that are good and meaningful. The little fake leaves are secured with twine that has been attached via a simple hole punch. Every leaf added pokes a hole in bitterness.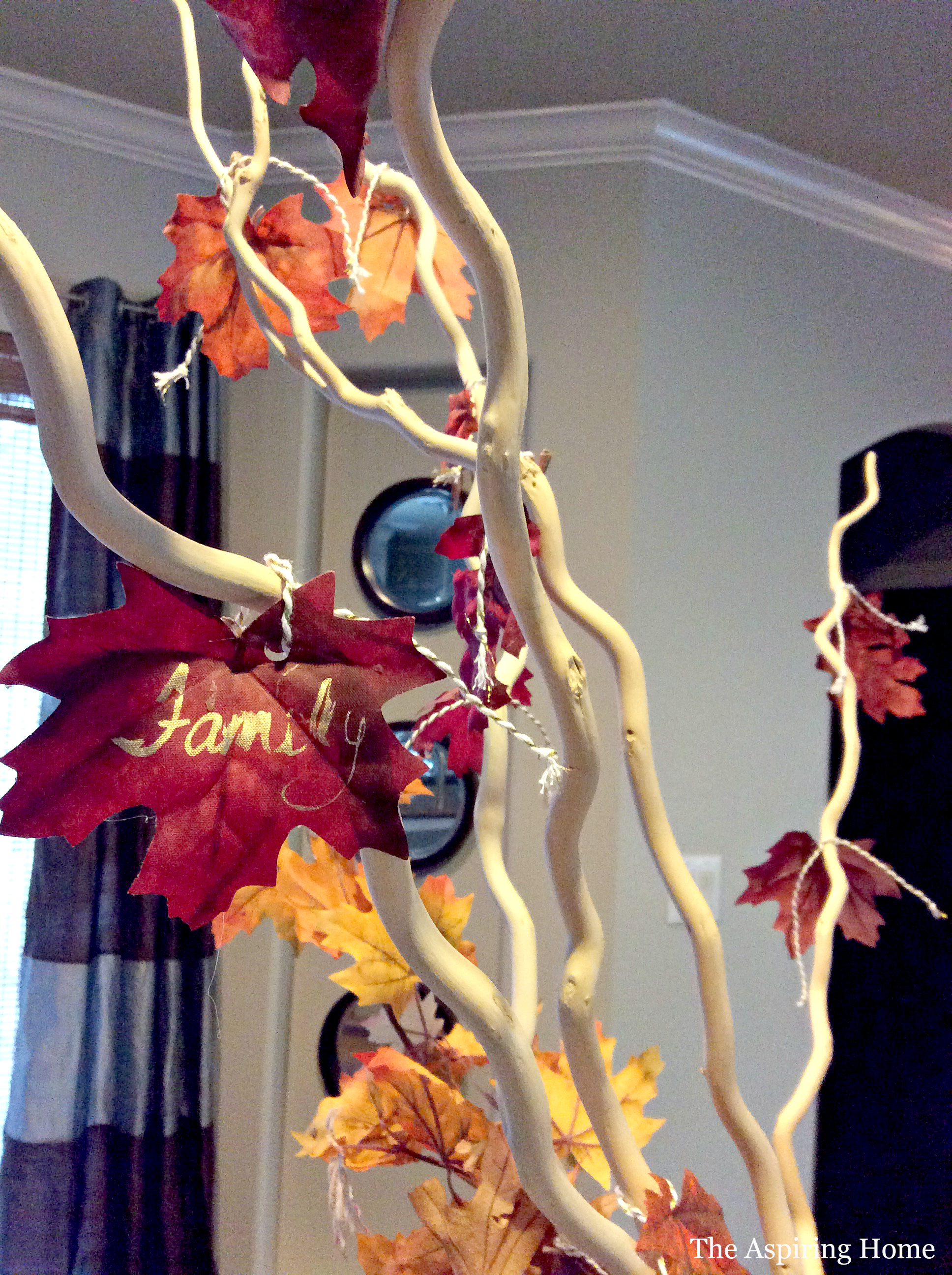 Materials:
Vase (tall enough to hold your branches)
Branches
Fall leaf bunches
Faux leaves
Hole punch
Gold/ Copper metallic markers
Twine
Marble filler to keep branches upright
*Everything can be found at your local craft store or if you are like me… you have 90 percent of it on hand. HA!
May you have a wonderful Thanksgiving filled with tradition, laughter, and sweet memories. May your family ( blood and by choice) be blessed with peace and happiness.
Find more Thanksgiving goodness over at my wonderful friends' blogs…
* A Home To Grow Old In * Hey Fitzy * Nourish and Nestle *
* Savvy Apron * Sweet Parrish Place * The Aspiring Home * The Red Painted Cottage *
Till Later,