It's All About The Christmas Music Playlist
Don't you love the sound of Christmas? I sure do! Music playing throughout the house while you enjoy the season with family and friends. It's all about the Christmas music playlist today and I have two to get you started!
It's all about the Christmas music playlist. I am so excited today! Music during the holidays is key to enjoying the season, at least, in my opinion. I crank up the fun Christmas songs when baking or wrapping presents. I have gentle hyms playing while I enjoy the Christmas tree lights or putting a puzzle together with the family. I know we all have our favorite songs that make us smile. I wanted to share with you today two list that make me happy and will probably have more songs added to them over the next few weeks.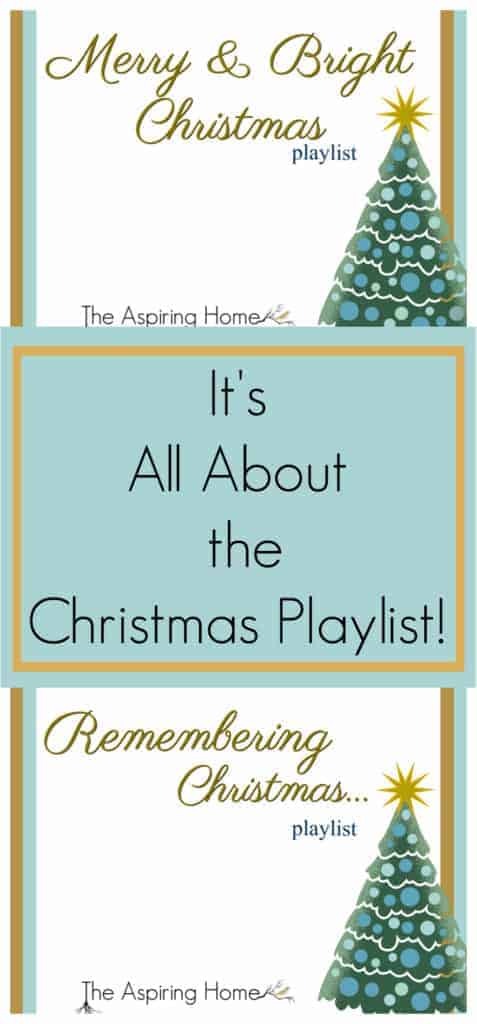 My "go to" for music is usually my trusty record player. I just love the way my favorite songs sound on viinyl. However, sometimes I'm in the middle of baking or creating a project or hosting a party and I can't oversee the player so, the playlist becomes important. Today's post is short and sweet because I REALLY want it to be about sharing the music of the season and I want you to feel free to use these playlist RIGHT NOW.
So, without further ado…
Yes, if you do not have Spotify…you will need to download it.
Now for a little more fun!
Head over to my page on Facebook and tell me your favorite Christmas song. I will be making a readers favorite list and I will leave the link to that list for you on facebook. So, get your favorite on the playlist!
Now, go enjoy your family and friends. Wrap a few presents. Create a couple of fun DIYS.  Play a game or two. Drink hot chocolate and sing carols by the fire. Invest your time in the intangible.
Till Later,