How To Turn A Shower Curtain Into Wall Art!
Large art pieces can get pricey! Why not turn a shower curtain into wall art? Here's a super simple way to get art for the outdoors at a fraction of the cost!
Hello! Really fun and quick project for you today. Remember my cute turtle picture from our latest one room challenge reveal? Remember how I told you that I turned a shower curtain into art? Well, today I show you just how easy it is to make your own large-scale art piece!
This project was created and posted last year but I was recently in Hobby Lobby, on a mission to find matte metallic paint and stopped in my tracks when I saw this…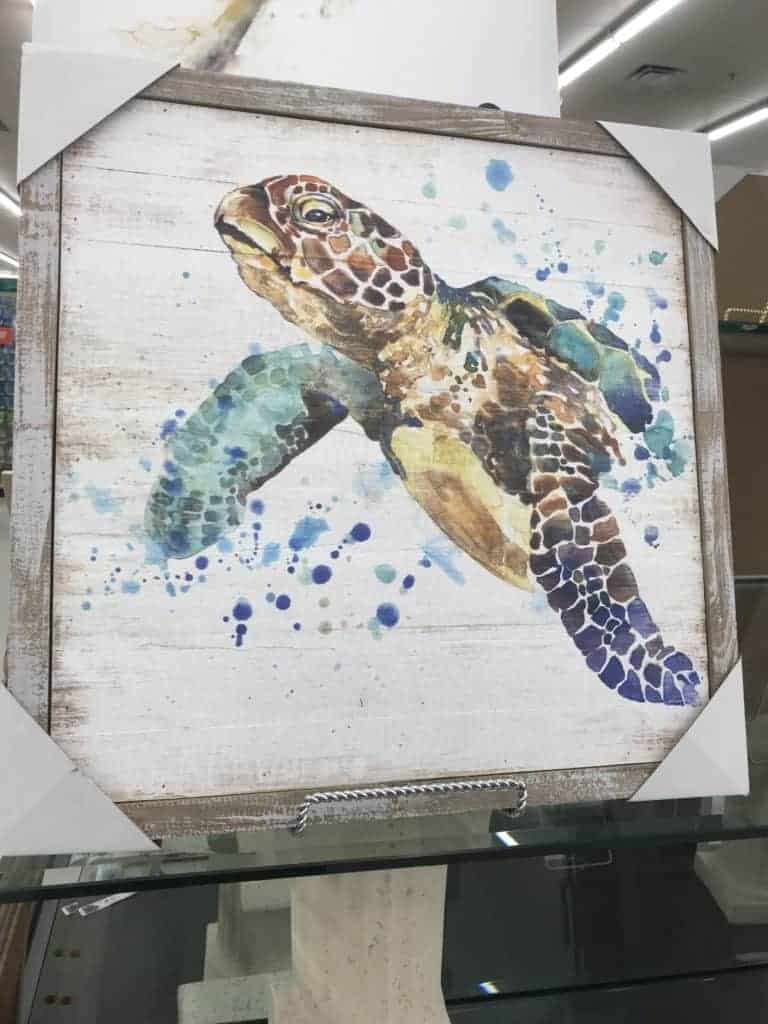 It is 14×14 inches and runs about $25 before coupon…uncanny, right? So for about $50 you could make my 4ft. x 5ft version. Crazy right? Now if you need a cute little version – go grab this one but if you need to fill in some major wall space… use my technique.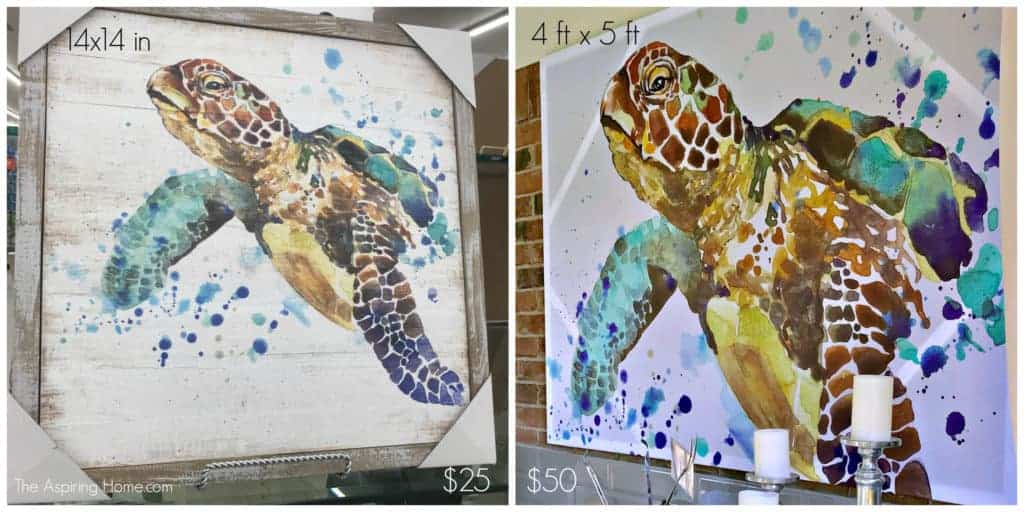 ***Originally posted on May 23, 2018
Materials:
Fabric Shower Curtain (your choice)
Scissors
Staple gun
Staples
Tape Measure
1×2 pressure treated lumber (if you are hanging your artwork outdoors)
Miter saw (optional)
Drill
Screws
Step 1:
Measure the area where the art piece will hang. Determine the size of the wood frame. Record measurements.
Tip: Remember to take into account the average size of a shower curtain and allow for the shower curtain to wrap around the frame to be stapled. Example: my frame was 70x 50. I had a total of 50 inches clearance before hitting the backsplash. Shower curtains average 72×72 so I had plenty of room in the height area.
Step 2:
Determine if you need a shower curtain print that runs horizontal or vertical. My area worked better with a horizontal picture. Purchase your favorite fabric shower curtain. I decided to purchase this one (click here).
Step 3:
Build the frame. There are tons of ways to create the frame. Feel free to google. Hubby had fun using the miter saw and since our shower curtain was lightweight – we opted for the diamond pattern. He pre-drilled the holes to avoid splitting the wood.
Step 4:
Determine if the frame needs to be painted. The shower curtain was a little bit on the thin side so I opted to paint the frame white. I didn't want to see wood grain shining through. I don't mind seeing the white paint, it almost looks like the turtle is swimming through the diamond part of the frame. Allow paint to dry.
Step 5:
Measure and cut shower curtain if needed. Allow at least 1 inch on each side to wrap fabric around frame.
Step 6:
Lay out your shower curtain wrong side facing up. Lay your wood frame on top of your shower curtain. Mark the middle of the wood frame on all four sides. Measure and mark the middle of each side of the shower curtain.
Tip: I used straight pins to mark the middle on the shower curtain.
Step 7:
Line up the middle of the frame with the middle of the shower curtain. Bring fabric around backside of frame and staple. Do this on all four sides.
Step 8:
Continue stapling fabric, stretching gently as you staple to create a taut canvas, until all sides are stapled.
Tip: Fold corners before stapling them
Step 9:
Add hardware to hang. Due to the bulky size – you will want to use a hanger on each end and possibly in the middle. Make sure you the hangers are level.
Step 10:
Hang your masterpiece!
This is an easy peasy one day project and even shorter if you don't have to wait for paint to dry! I know your creative wheels are spinning so I'm going to say good bye for now so you can order your shower curtain potential art!
Till Later,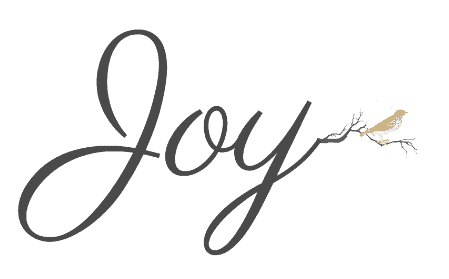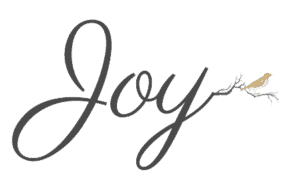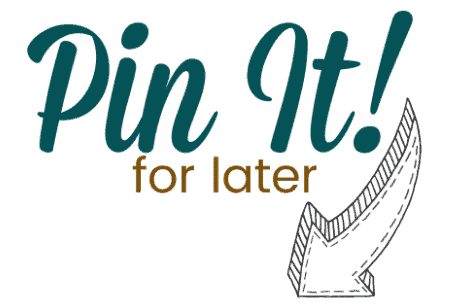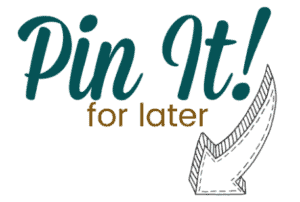 **Affiliate Link Disclosure: Please note that some of the links above are affiliate links, and at no additional cost to you, I will earn a commission if you decide to make a purchase after clicking through the link. Please understand that I have experienced all of these companies, and I recommend them because they are helpful and useful, not because of the small commissions I make if you decide to buy something through my links. Please do not spend any money on these products unless you feel you need them or that they will help you achieve your goals.