Fall Dining Room Home Tour
Ready to decorate for Fall? Need some inspiration? How about a few home tours? I've got a fall dining room all set for you!
Hello friends, happy Saturday to you! Today is going to be so fun – I am joining some of my very creative friends to bring you a bit of inspiration for the season. I decided to share my fall dining room!
If you are coming over from my friend Jen, with The Inspiring Home – didn't she do an amazing job? I just love how she put her spin on Fall.
I am really happy you are here and I can't wait to show you this year's interpretation. This year like most – I reimagined decor I already had on hand and add a little more. The idea of repurposing became more important due to the current environment we are all trying to work within.
How to Pull together a beautiful table without spending a fortune?
Let me show you what I did.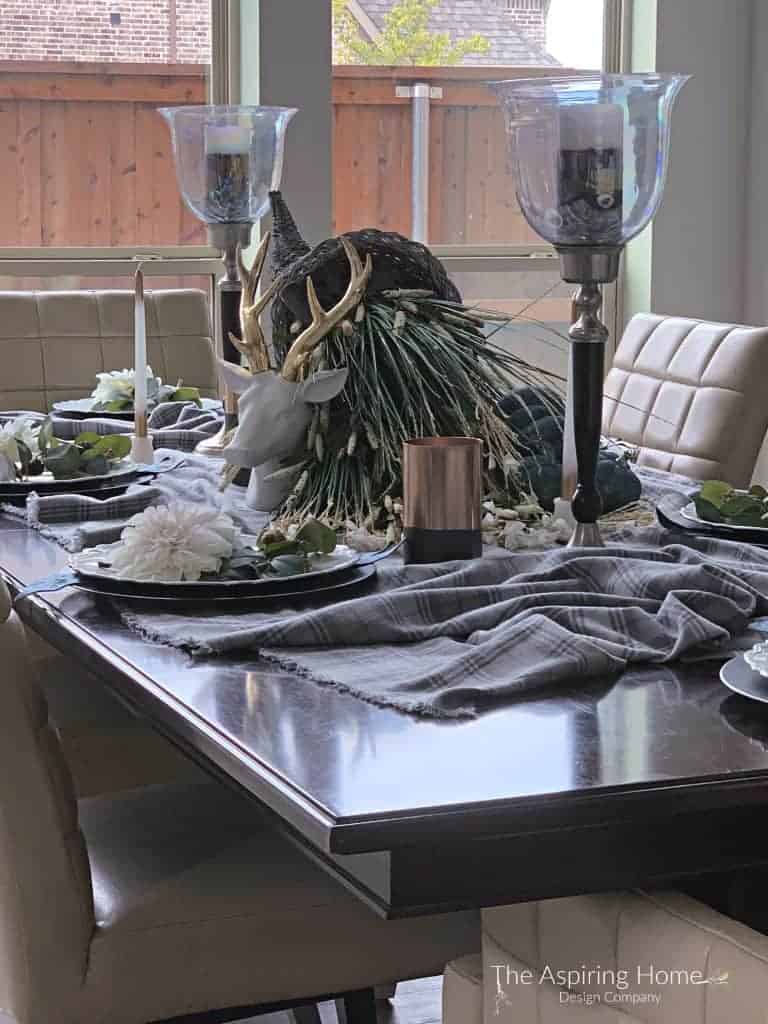 Isn't it pretty? Even though this room is in transition – the dressed-up table makes it feel welcoming.
Moving into a new house always has its "extra costs" right?!? I am happy to say that we ordered shutters for the space and I am on the hunt for the perfect fabric (for curtains), amazing (within budget) lighting, and beautiful hardware. A few super neat ideas are also being dreaming up.
BUT…
What about "the now"? The ways things are? The "in-between" the dreams is really a fun place to be if you let it. I had so much fun pulling together items that would bring the focus directly to the table.
I grabbed my paints and gave my plain cornucopia a little oomph. Instead of using traditional fillers, I chose grasses. To get the "spilling effect" – I simply raised it up.
I used liquid gold leaf to add a little glamour and sparkle to the table by just painting ordinary candles with a haphazard look.
The little candleholders are not really candleholders at all. They are actually jars that held creamer from my husband's grandfather's restaurant (long gone) in Laguna. I drizzled a little hot glue in the bottom, allowed it to cool slightly then pressed the candle into the glue. Hitting on the idea when going through my hostess closet and opened the box they were placed in.
I went off the beaten path slightly here. The flower is actually a napkin ring and I slid a craft store greenery pick instead of a napkin. Repainted my chargers with matte metallic charcoal paint. For a pop of color- velvet ribbon did the trick. I added my little dollar pumpkins I painted a few years ago and voila! Cute table setting.
These started out completely green and I had a light bulb moment of adding a metallic pewter paint to create a faux shagreen texture. I love how the light creates different shades of color now. Thrilled with the way they turned out – tutorial coming soon!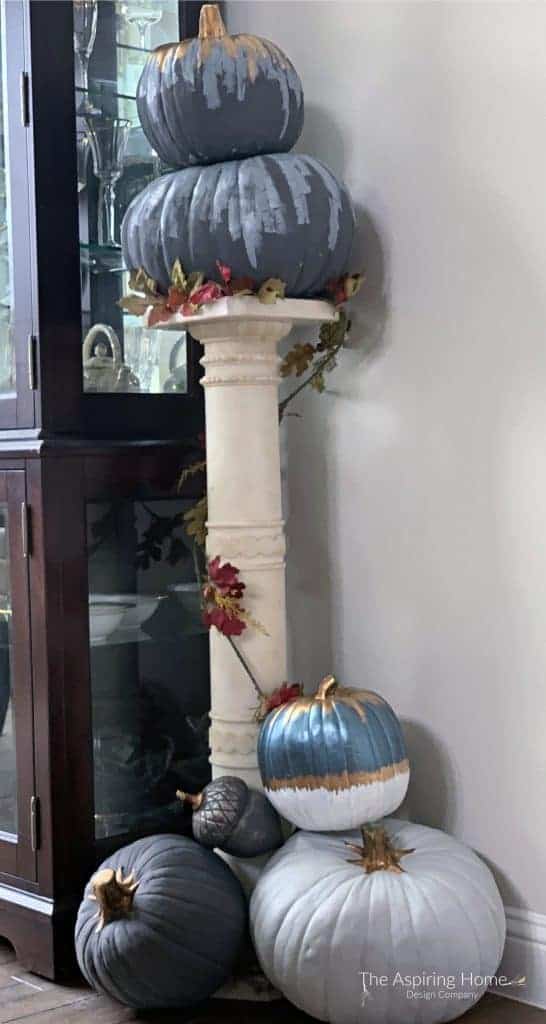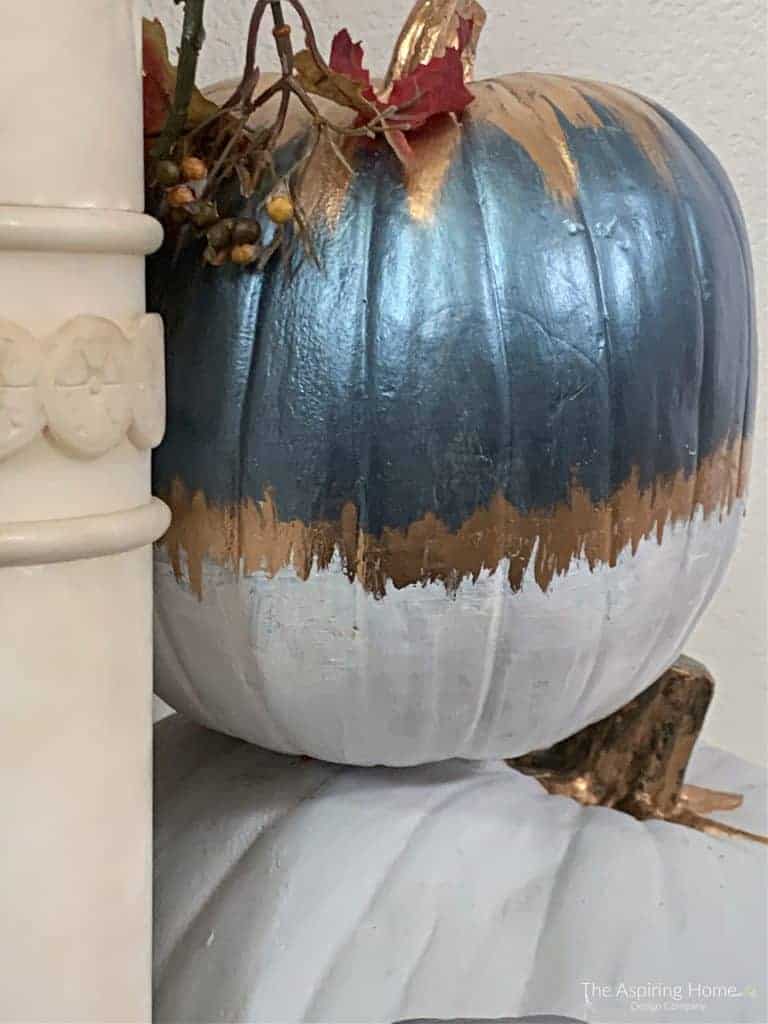 I took a few liberties with these pumpkins, Ha! I was hankering for something different and they sure fit the bill now!
I'm so glad you stopped by to see the dining room and I hope these ideas inspire you to jump in and decorate your dining area too!
Next up on our Saturday Hello Fall! home tour is Janice from Our Perfecting Manor. You are going to love her beautiful website and creative ideas.
And…
Drop by and see all the beautiful ideas by clicking the links below.
'Till Later,