Build Under Shelf Storage Bins Yourself!
I have found a way to add a simple storage solution and I am excited to share it with you this build under shelf storage bins project!
Ever find yourself in need of more storage? Ha! What a silly question – right?!?
How sleek do these look?!? The before was awful. Reusable bags, lunch boxes, boxes of paper goods, and utensils were stacked underneath. It was a fine place to store such items except they never seemed to stay in place. Oh no, they would somehow creep into the middle of the pantry room floor… all by themselves.
They would not be tamed.
So what to do?
Corral the little buggers.
Undershelf storage bins had to be the answer.
Who has time to put everything neatly under the shelves 12 times a day? Contrary to popular belief… not me. With the help of a sheet of MDF board, a few wheels, hardware, and a bit of paint – I now have a solution that makes us all very happy.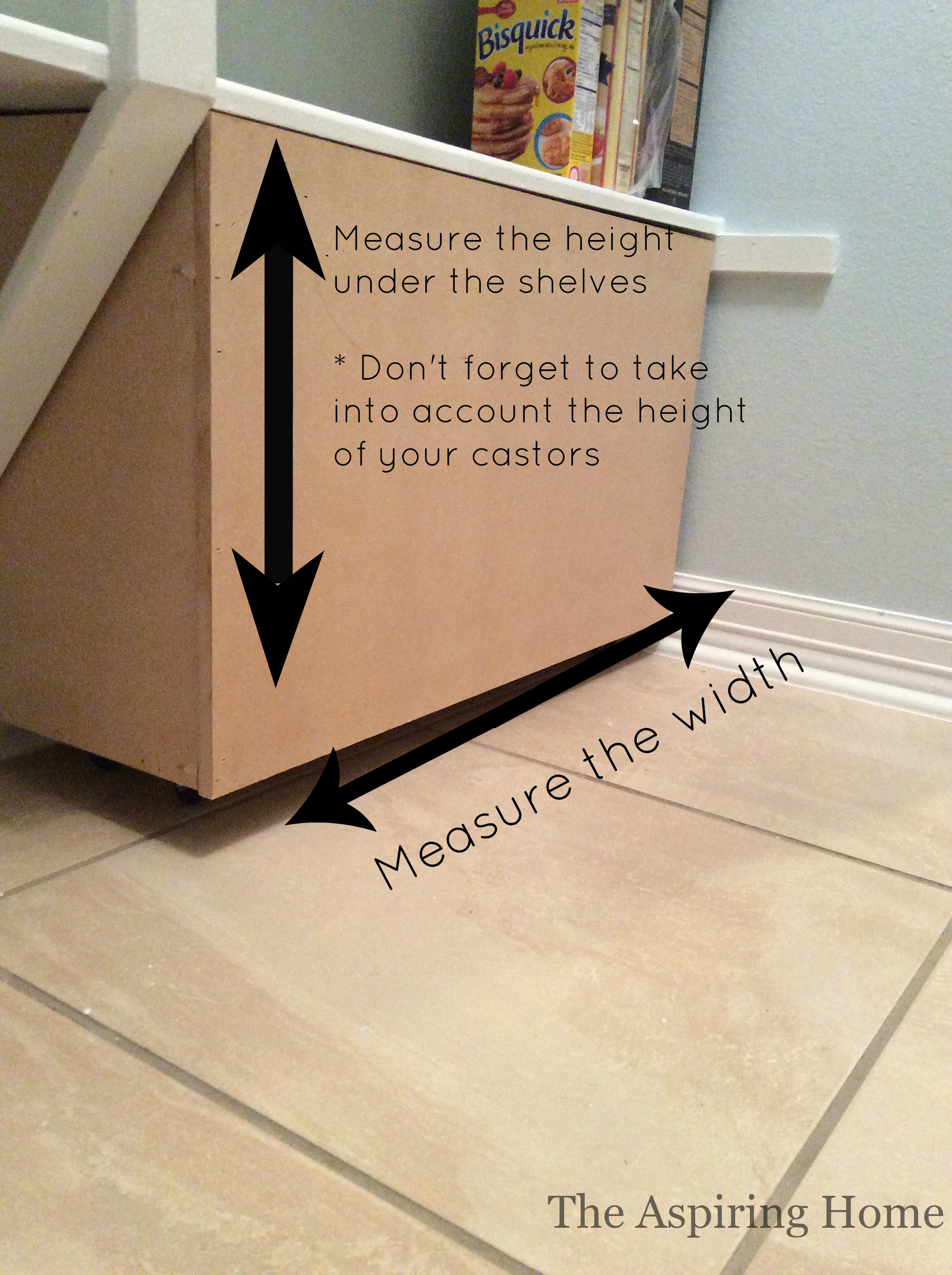 This is a quick weekend project – pinky promise. My space was only 12 inches deep and I wanted my bins to be flush with the bottom shelf (what I wanted and what I got are two different things, nothing is truly level in a house after it has settled a bit. So my perfectly made bins are not completely flush but no biggie. They still look awesome and do the job just fine. Take that perfectionism.)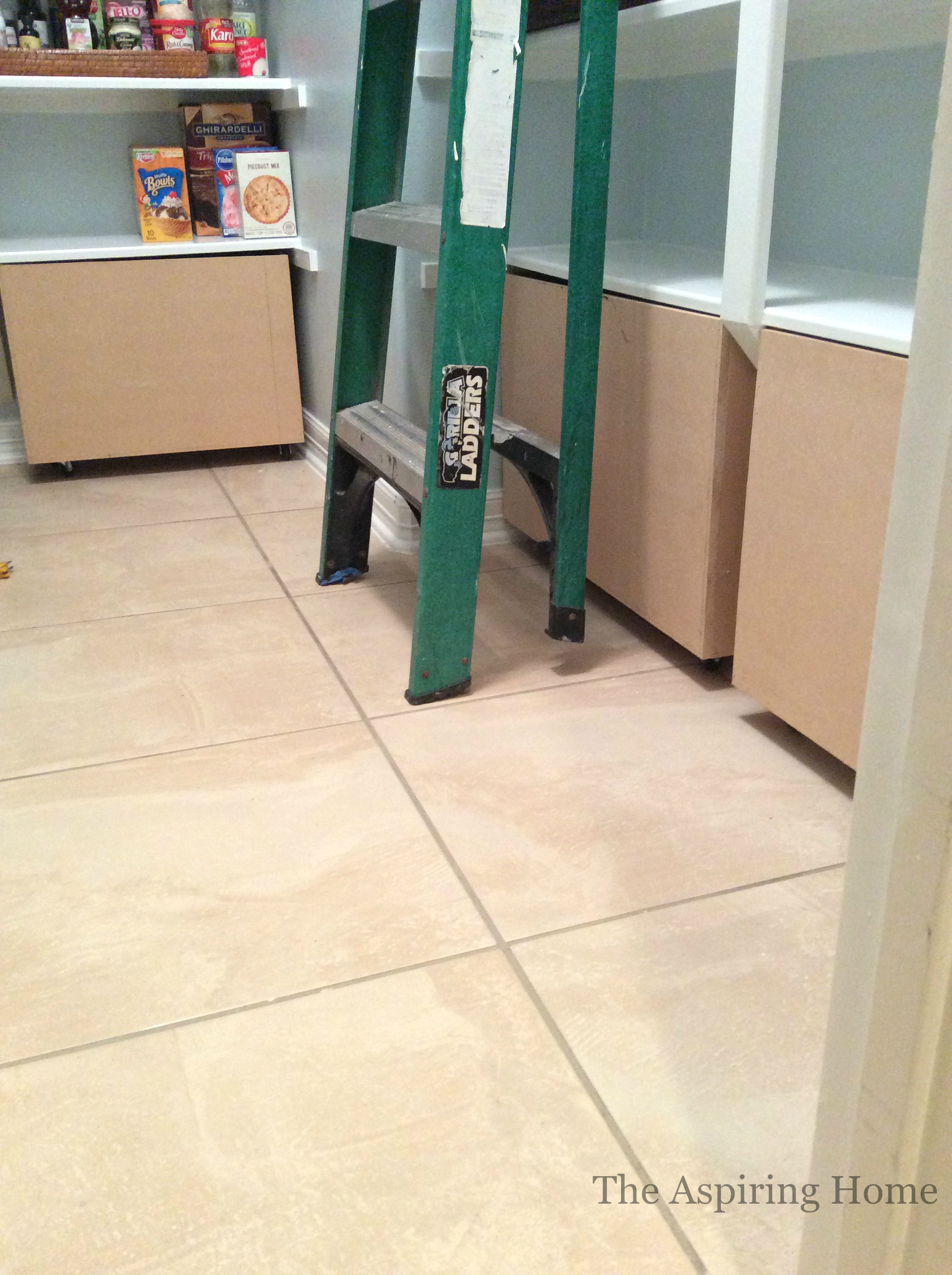 I got super technical figuring out how long the cabinet pulls needed to be (and if you believe that- I have a bridge to sell you). Yep… here is my brilliant method, I decided I wanted 4 inches to be left on each side of the bin. I took the width of the bin and subtracted 8 inches. Then I went on Amazon and found these pulls that came close. The back bin was shorter than the other two and this method worked well and saved me a few brain cells ( I need to hold on to as many as possible).
The final step was to paint the under shelf storage bins.
MDF made for a smooth finish but you can use plywood if you rather.
These are mighty big small bins let me tell you. Take a look…
Since installing the bins, the pantry floor has been very easy to keep up and we have not had one escapee. Amazing how a little solution can equal big results and controlled clutter.
Til Later,