2018 Christmas Tour – Simplifying The Season
What a day! What a week! The 2018 Christmas Tour of Homes is taking place and it is full of inspiration, including my ode to simplifying the season.
Hello my dear friends, are you happy it's Friday? I sure am! This week has been amazing, full of inspiration and ideas for the season. I just love home tours- they make me want to get creative. My little addition to this season's tour is different from years past. Read on to read more but let me just say, I am all about simplifying the season this year.
Life has been a bit chaotic around here. In September I started a home staging and design business with a good friend. We have been putting in 16- hour days almost 7 days a week. It's been amazing and I have been loving the opportunity to create for others. However, it has left little time to get my home ready for Christmas. Working full time and being on the go constantly has given me a new appreciation for my fellow career women. Where do you find the time to get it all done?
I did my best to carve out time here and there but it just wasn't enough.
So, instead of stressing and feeling like I failed. I decided to focus on simplifying the season, I will definitely have a tour up and I can't wait to show you my ideas but in the meantime, I thought I would show you some of the trees and decor I have had the pleasure to work on for others (including my mom!).
I do have a few "never before seen photo" of my tree last year that I am super happy to share with you!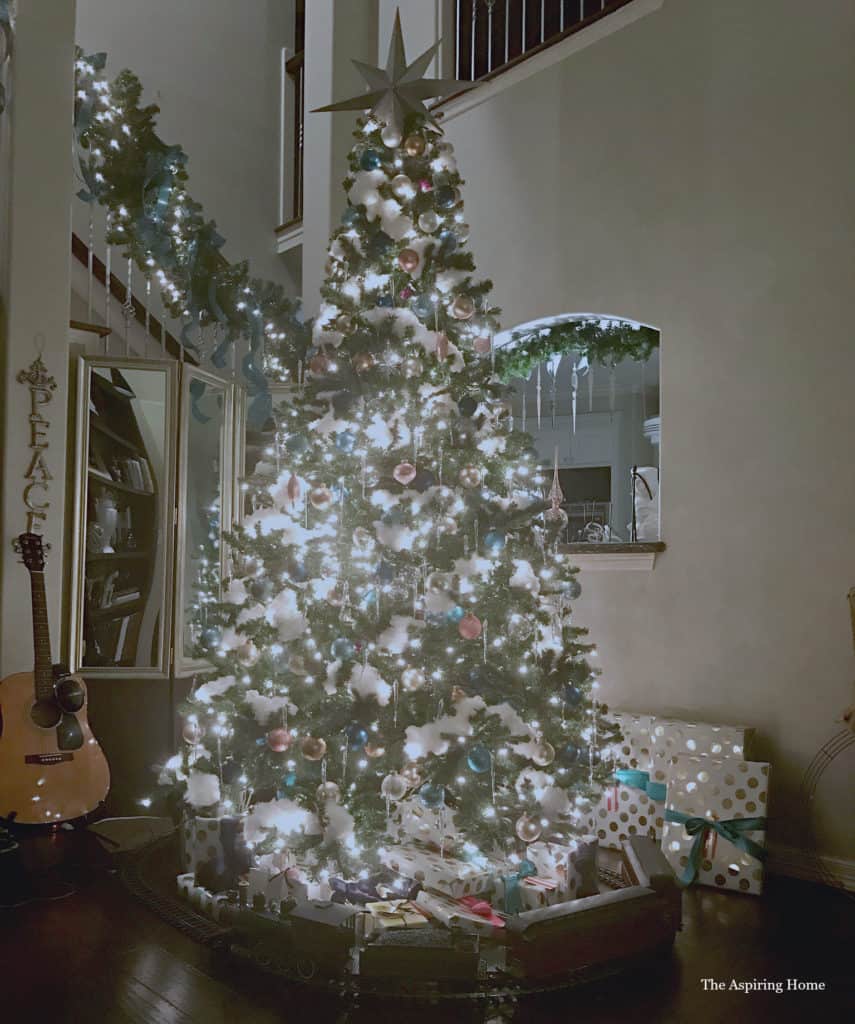 So, in the midst of designing and home staging, I had a friend reach out to me to decorate her mantle. She had had foot surgery and it was difficult to get around. I grabbed a few things from the local craft store and created this beauty. Forgive the pictures, they were quick snapshots.
Next up, I drove to my hometown of Biloxi to decorate my mom's tree. She has always wanted a "designed" tree in traditional red and green.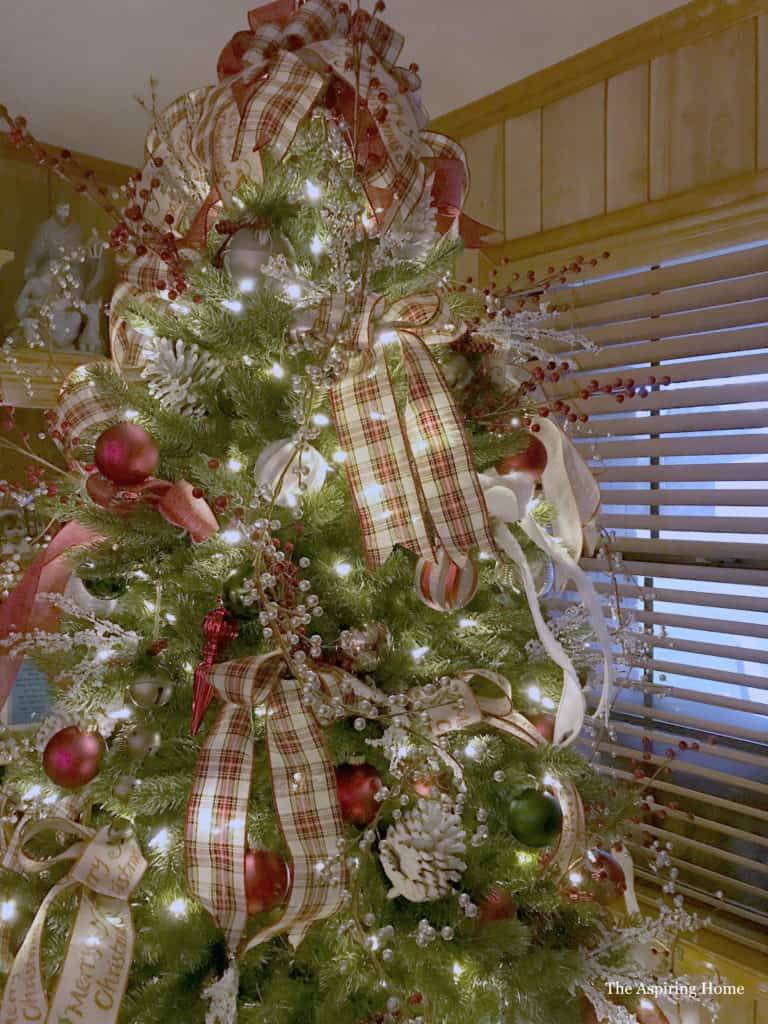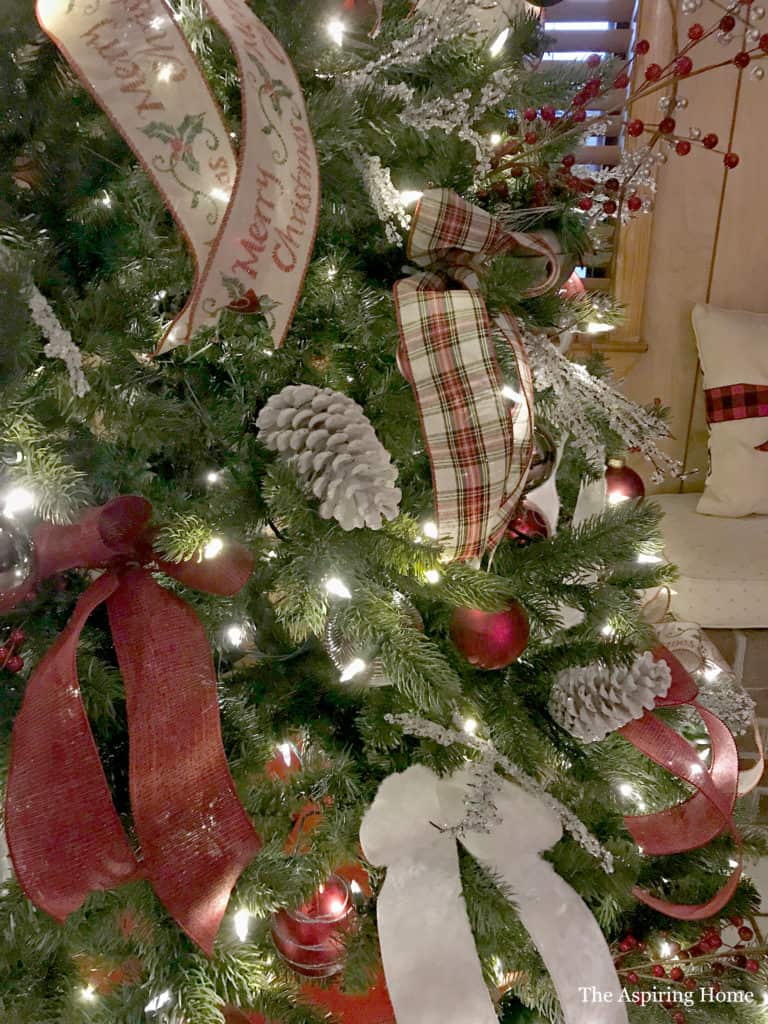 Finally, this one is in progress but I thought you may like a sneak peek. This one is being done by our new business, JSquared Home Staging & Design.
Each of these is beautiful in person and each of these is at different price points. All the bows were created with my super simple method. You can find it here.
Now, cozy up with your favorite beverage and enjoy 21 gorgeous tours!
Till later friends,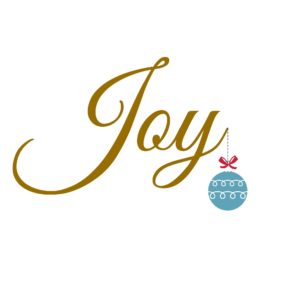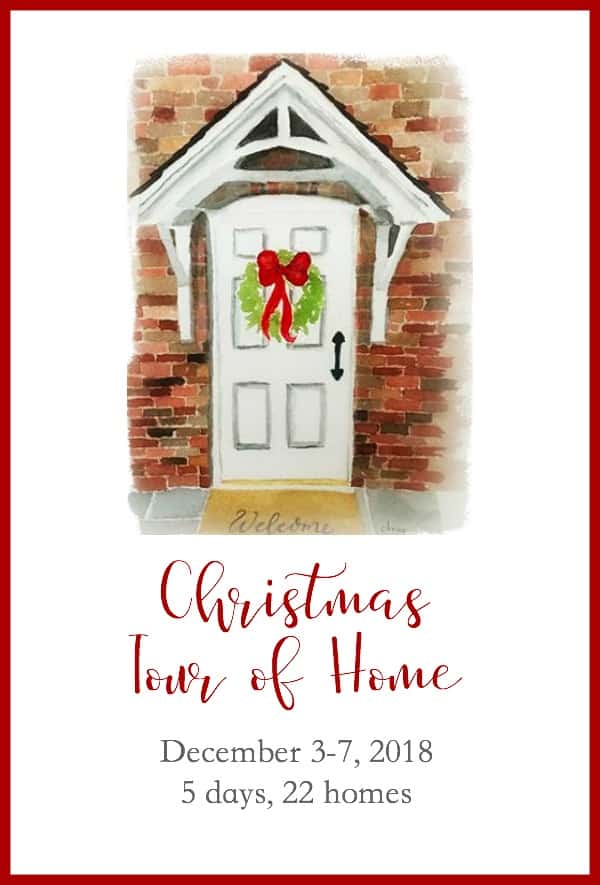 MONDAY
White Arrows Home| The Chelsea Project| Our Prairie Farmhouse|
Noting Grace| The Red Painted Cottage
TUESDAY
Celebrate and Decorate| Rain and Pine| Savvy Apron
WEDNESDAY
Curly Crafty Mom| Camelot Art Creations| Follow The Yellow Brick Home|
Mom Home Guide| Twelve On Main
THURSDAY
County Road 407| Art and Sand| Simple Nature Decor| Sweet Parrish Place
FRIDAY
Deeply Southern Home | First Day of Home| Life on Summerhill|