50 Beautiful Ornaments YOU Can Recreate! Part 2
There is always time to make a few beautiful ornaments! Here is part 2 of 50 Beautiful Ornaments YOU Can Recreate! Grab a comfy chair and get ready to find your perfect Christmas decor!
Hello Friends,
More DIY Goodness for you! So many incredible ideas, I had to create a part 2 to share my blogging friends beautiful ornament creations.
Let's get started!
TWENTY SIX
Are you a fan of Rae Dunn? Cindy from DIY Beautify has the perfect addition to your tree!
Rae Dunn Inspired Christmas Ornaments
TWENTY SEVEN
Sheri of Hazel and Gold designs created the sweetest faux leather Nativity ornament.
DIY Christmas Nativity Ornament
TWENTY EIGHT
Jane and Sonja created this woodsy reindeer from driftwood! The sister duo blog at Sustain My Craft Habit. They also created a cute ornament idea using birch wood slices and glitter.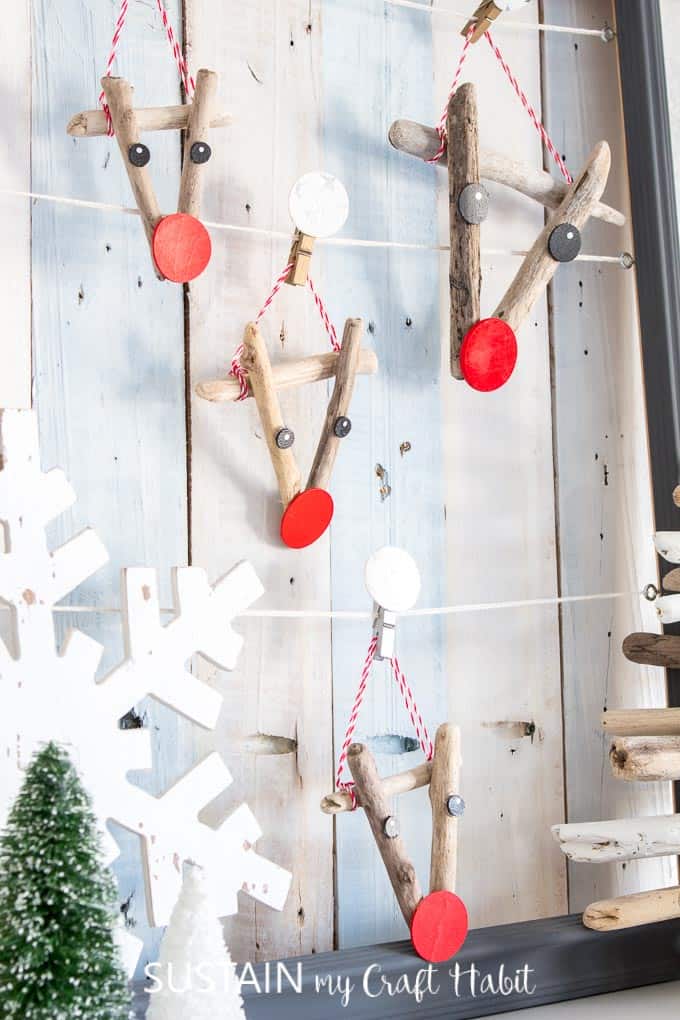 Adorable Reindeer Driftwood Ornaments
TWENTY NINE
Gorgeous Glittering Wood Slice Ornaments
THIRTY
Deborah of A Delightful Glow took simple materials (paper and glass) and created sweet ornaments.
Glass and Paper Christmas Ornament
THIRTY ONE
These burlap gift tags from A Delightful Glow can double as ornaments.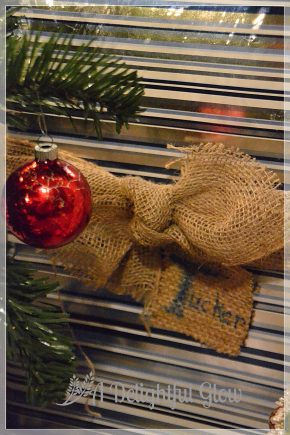 THIRTY TWO
Monica from Monica Wants It took ordinary electrical tape and created a posh ornament.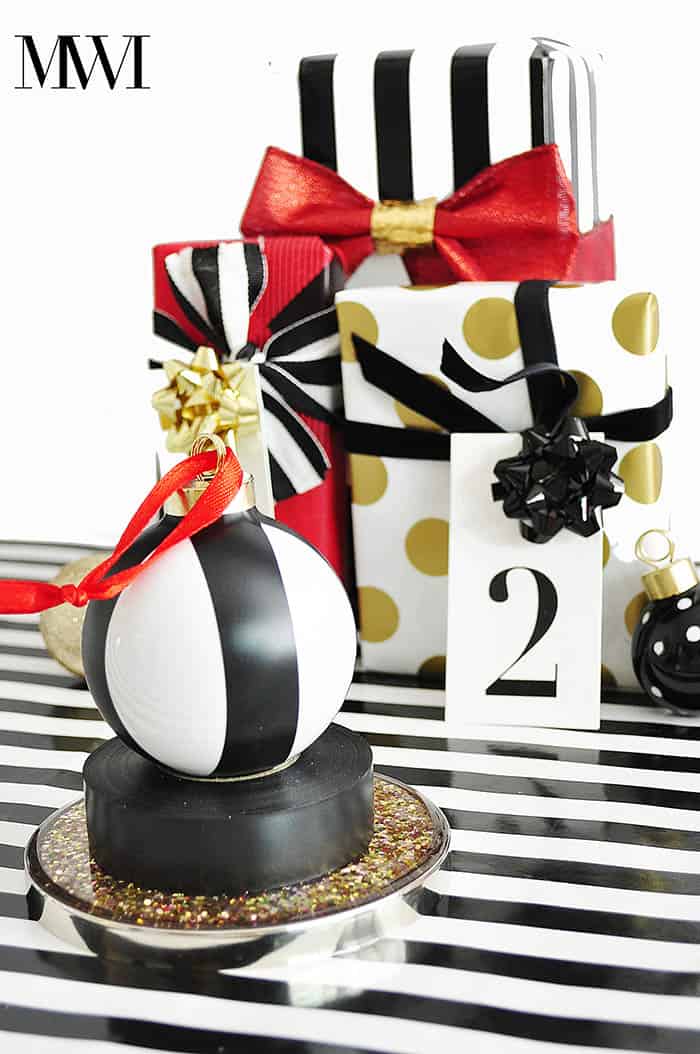 Kate Spade Inspired Christmas Ornament 
THIRTY THREE
Have coffee lovers around? Then you or they will love this idea from Rachel who blogs at Craving Some Creativity.
Christmas Coffee Gift Box Ornaments
THIRTY FOUR
Rachel also dreamed up this little wood ornament idea.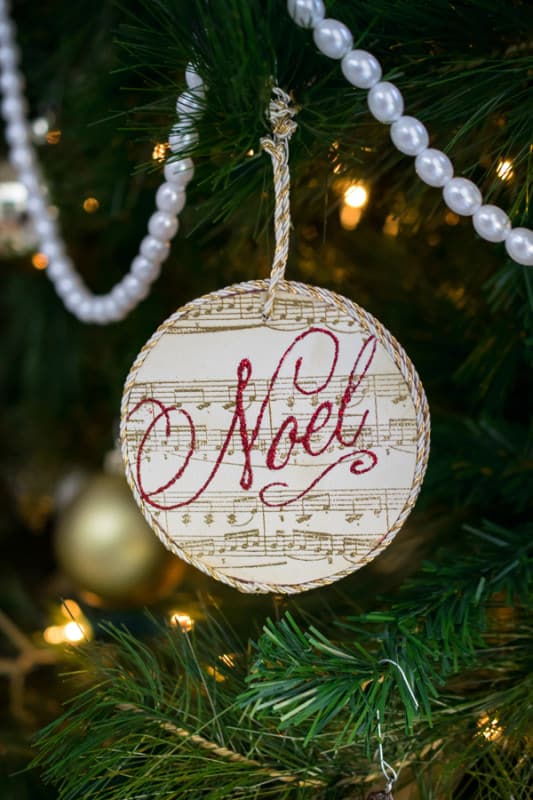 THIRTY FIVE
Stephanie from Garden Therapy created lovely nature – inspired ornament.

THIRTY SIX
Sue of Sue's Creative Workshop creates a fun upcycle using old kitchen hardware.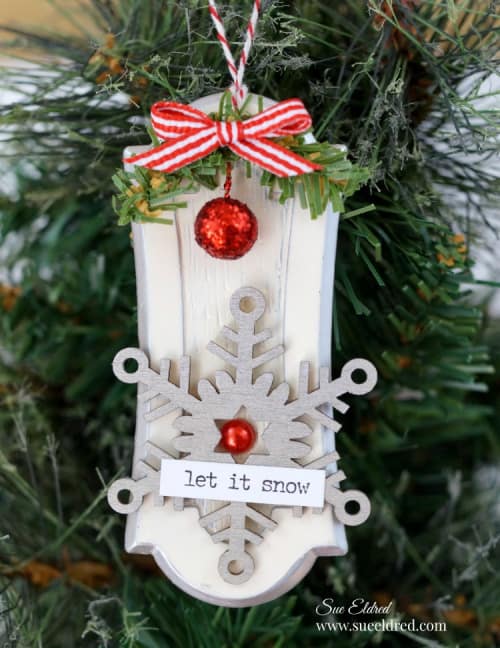 THIRTY SEVEN
Ready for cuteness overload with this DIY project from Salvage Sister and the Mister.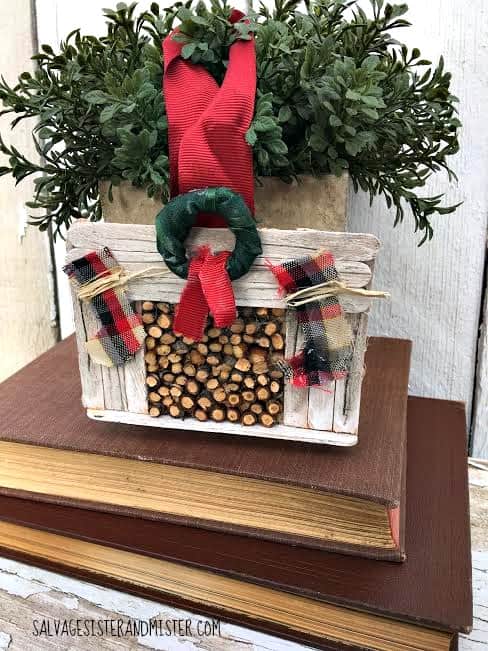 THIRTY EIGHT
Tassels are all the rage and Toni from Small Home Soul has an easy tutorial for making tassel ornaments. Toni shared three great ornament ideas including a update using a hair tie and a cute idea for jazzing up store bought ornaments.
Easy Christmas Tassel Ornaments
THIRTY NINE
FORTY
FORTY ONE
Keri from Repurposing Junkie created a adorable addition to a rustic tree theme. Try these Wood slice Snowmen and Reindeer Ornaments.
FORTY TWO
FORTY THREE
Tiffany from Dream Design and DIY created these charming rustic ornaments.
DIY Rustic Christmas Ornaments
FORTY FOUR
Sam at DIY Huntress created a great ornament to house gift cards. It's so cute!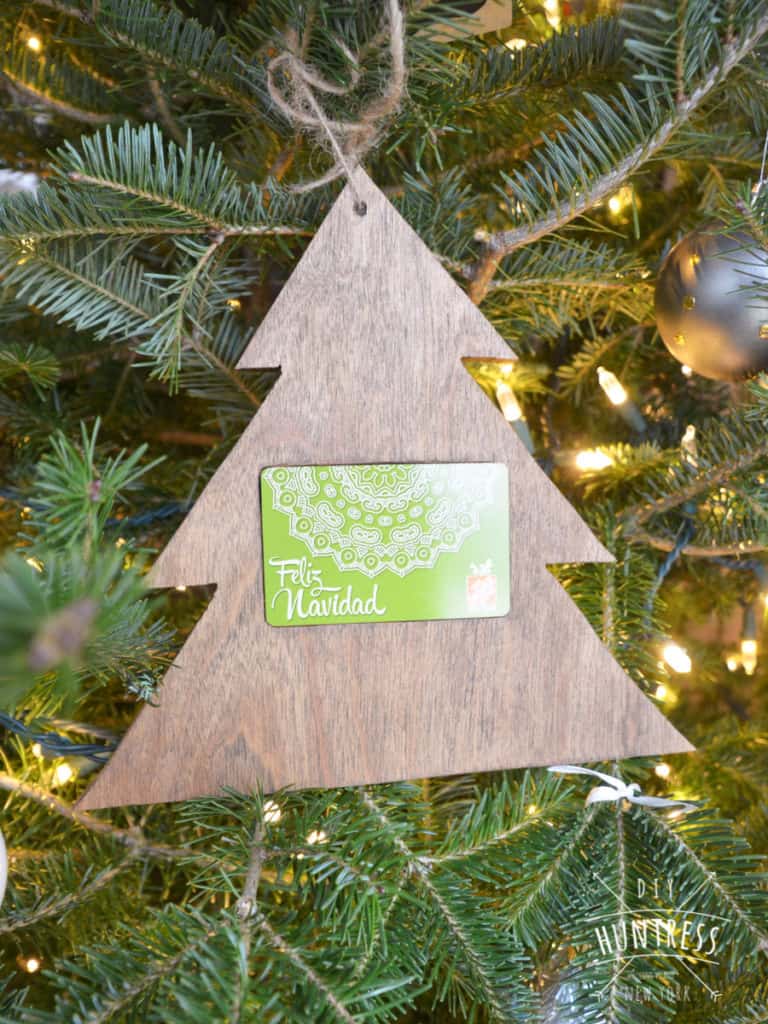 FORTY FIVE
Meredith who blogs at The Palette Muse created a fun out of the box idea with these concrete ornaments.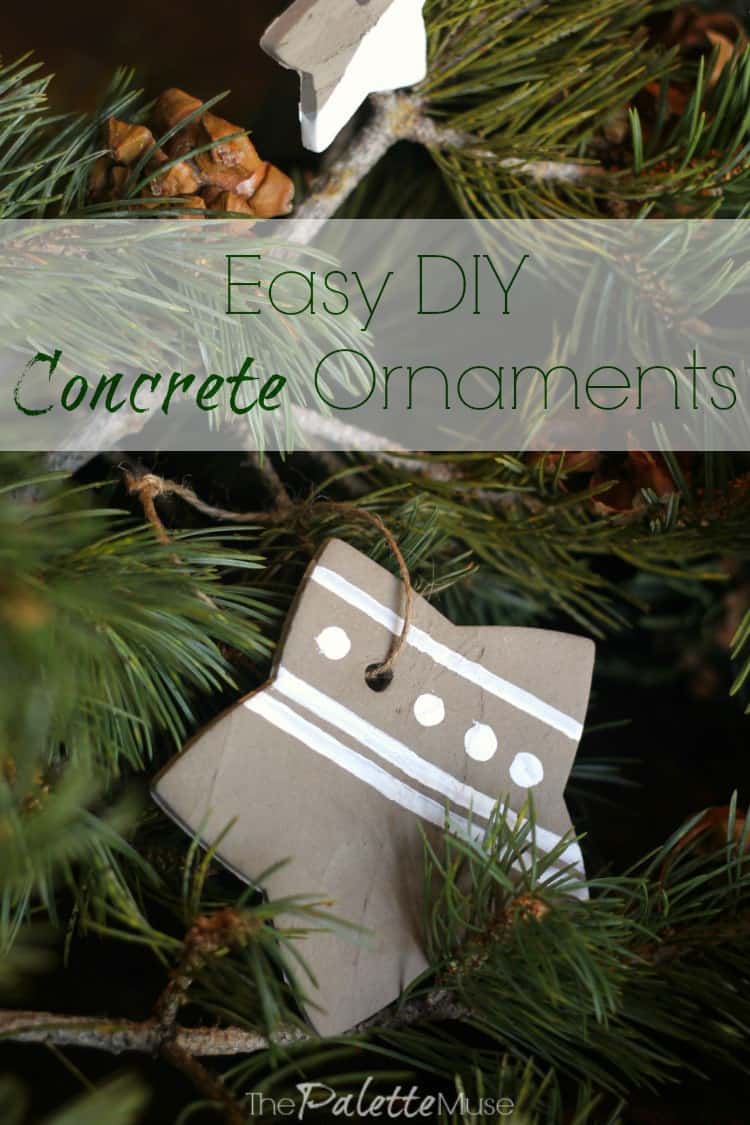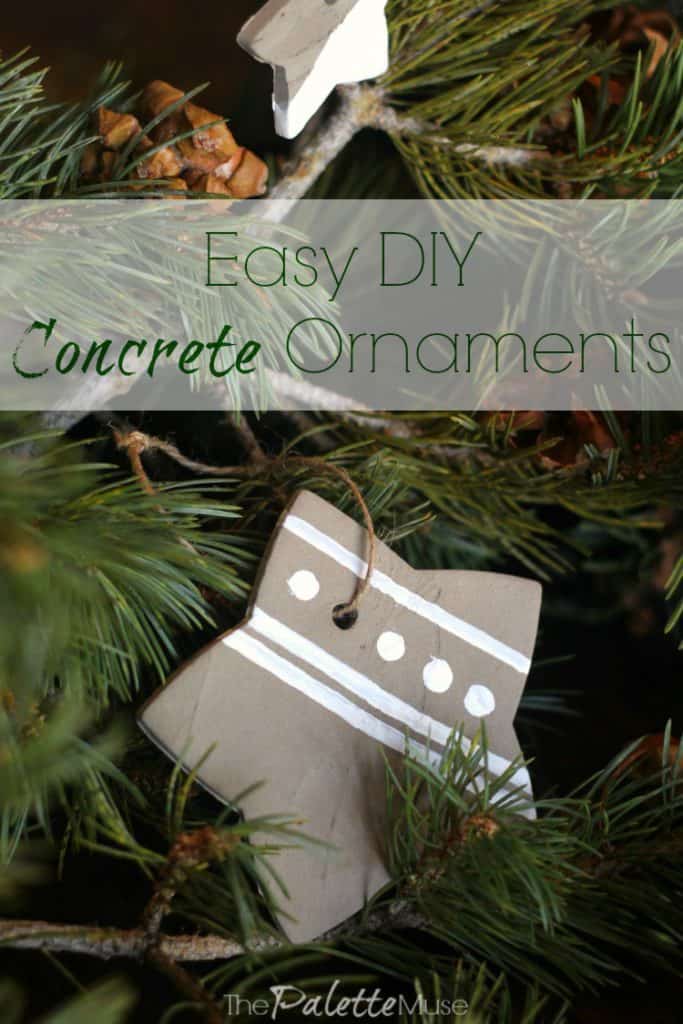 FORTY SIX
Ugly sweater parties are still all the rage, why not take it a step further and decorate your tree with a mix of fun ugly sweater ornaments? Jamie from Creating Really Awesome Fun Things shows you how!
DIY Ugly Christmas Sweater Ornaments
FORTY SEVEN
I'm smitten with these retro style ornaments that Cori from Hey Let's Make Stuff.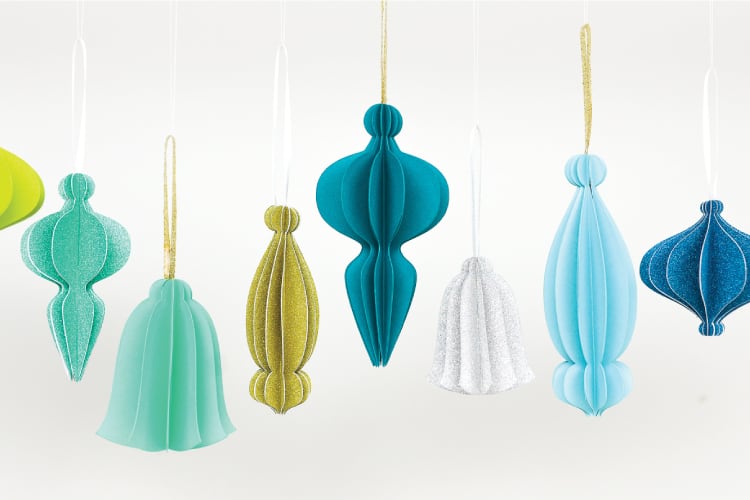 FORTY EIGHT
Carolina from 30 Minute Crafts has a terrific ornament that will only take you… you guessed it – 30 minutes!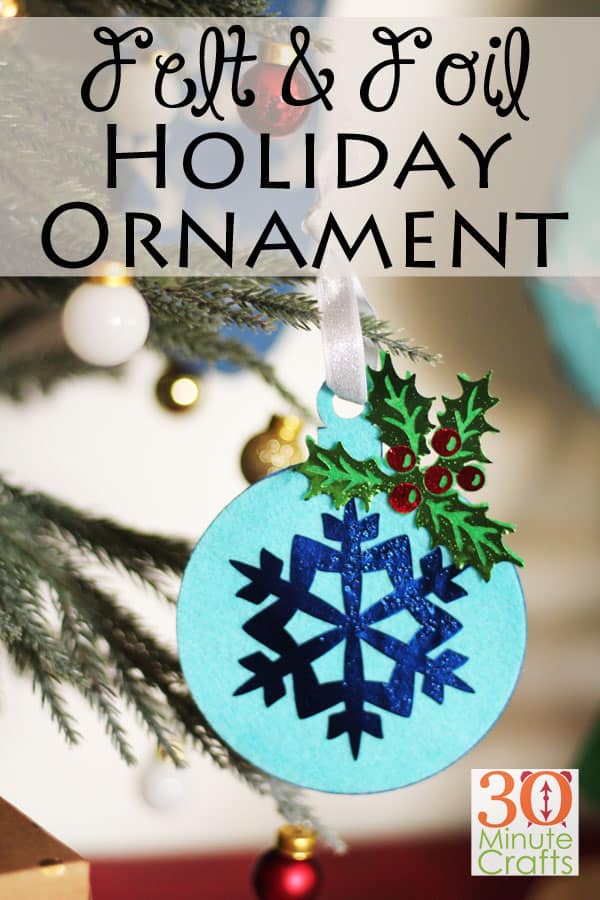 Felt and Foil Holiday Ornament
FORTY NINE
Lora created these leather gift tag/ornaments using scrap leather on her blog, Craftivity Designs . So simple and so personal!
FIFTY
Our last DIY ornament also comes from Lora and it is precious. What a fun one to give as a special gift.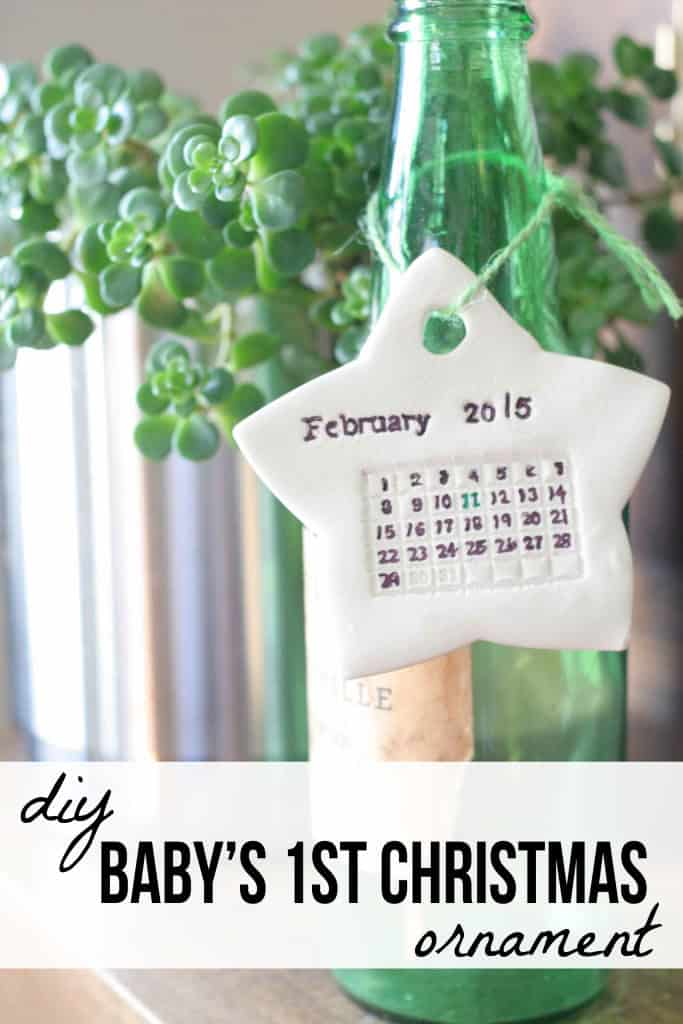 Baby's First Christmas Ornament
WOW! This concludes our 50 Beautiful Ornaments YOU can Recreate! I want to send a special thank you to all the bloggers who contributed their special creations. This was such a fun roundup!
Till Later,