19 Lamp Sets under $150 – The Frugal Finds Series
I'm back this week with affordable light solutions! Lamps sets under $150? Yep! Beautiful style at a budget-friendly price point.
This is the 3rd installment of what is now becoming "The Frugal Finds Series". I am beyond happy that this roundup of affordable home furnishings and decor is resonating with so many. Today we are all about table lamp sets under $150.
I am all about beautiful lights. The artistry involved always impresses me. But, what if you can't afford all the exquisite details but would love to fill your home with all the pretty? Here is where I raise my hand… I have great appreciation and admiration for the high-end but it is out of my budget reality.
Here are my picks for beautiful budget keeping illumination.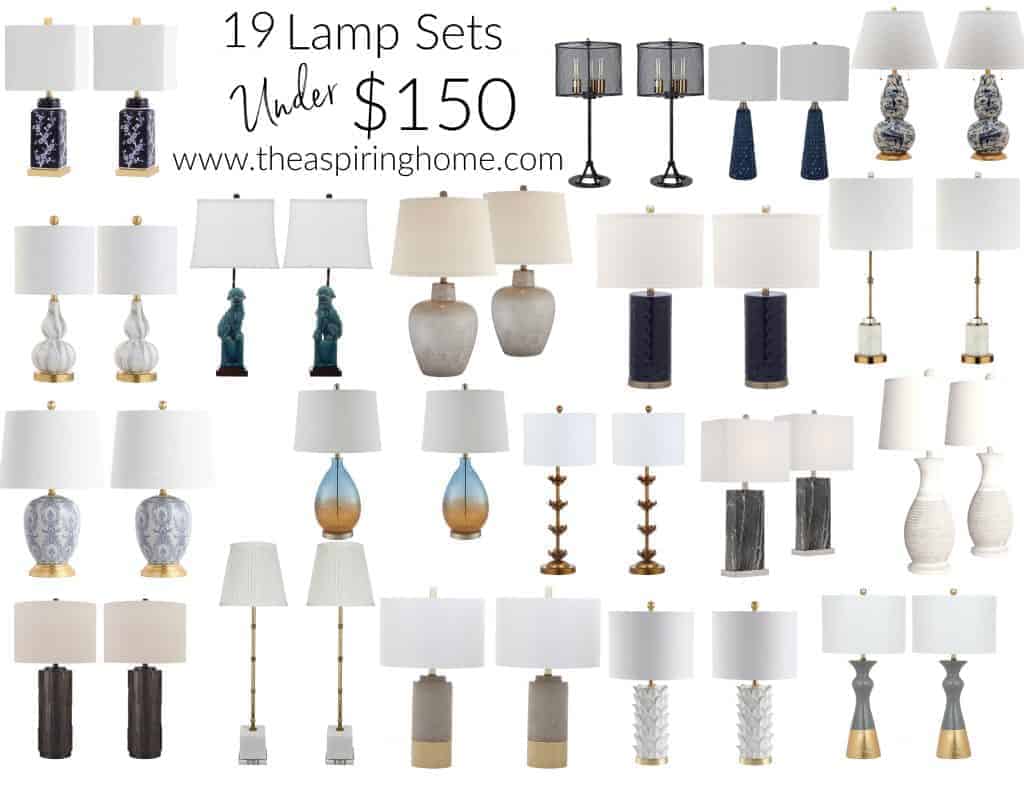 *This post contains affiliate links and if you click on the links, I may receive a small commission at no additional cost to you.
Pretty nice group, right? Let's take a closer look at these lamp sets under $150.
The Blues have it!
Blue is such an easy color to work with and add to your decor.

Keep it Neutral!
These neutrals are far from boring! Everything from ceramic to concrete is represented here. The mid-century mod-inspired lamps are a particular favorite of mine.

Set the Mood!
I loved these lamps for the clean lines and moody appeal. We see Carrera marble finishes just about everywhere but I loved finding these ebony marble table lamps. They are on my wish list.

I have linked below the stores I found the frugal finds if you would like to shop. Just click the store name and go straight to the lamp set landing page.
See you next time when I share new frugal finds!