Hello Friends,
Today is a fun project to add a little happy to basic curtains. The Pom Pom Curtain swag idea came from seeing these beauties my daughter brought back from Peru.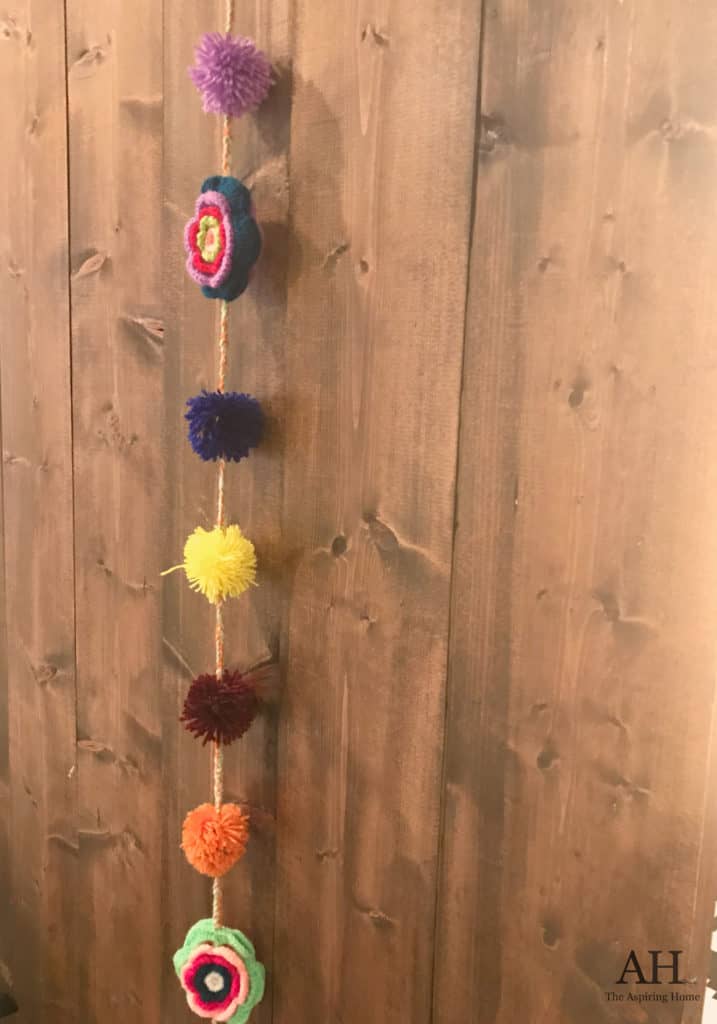 While my swag is nowhere near the craftsmanship of the inspiration pieces – they do look super cute hung up and add a vibrancy to a very small space. The swag is super cheap, super fun and super easy to make.
Let's get started:
Materials-
Yarn in a variety of colors
pom pom maker ( I found it quicker than the old school method)
Cording (I chose white but you can choose any color you like)
Scissors
Crochet hook (optional if you want to add the little flowers)
rectangle piece of cardboard (to make tassels)
Step 1:
Decide on the length of the cording. I just guesstimated it by draping the cord over the curtains until it I liked the length. Once you have determined your length – put a simple knot in each end.
Step 2:
Begin making pom poms and tie to the cording. I tied the pom poms at about 5 inch intervals.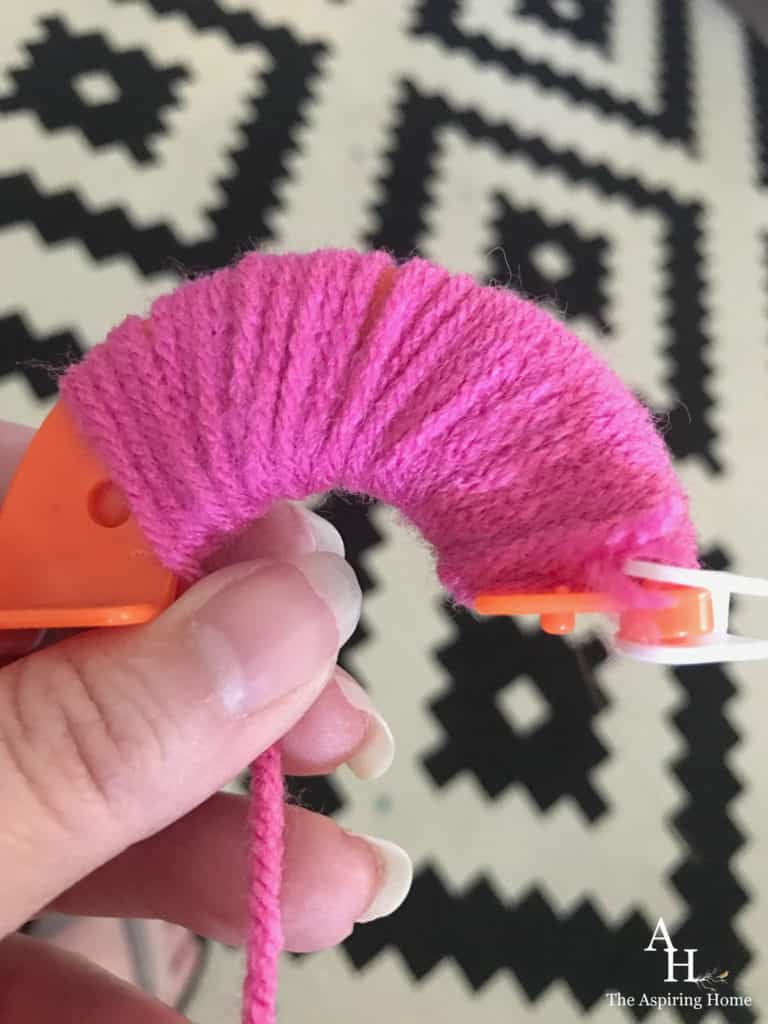 Step 3:
Create the tassels and attach in between pom poms.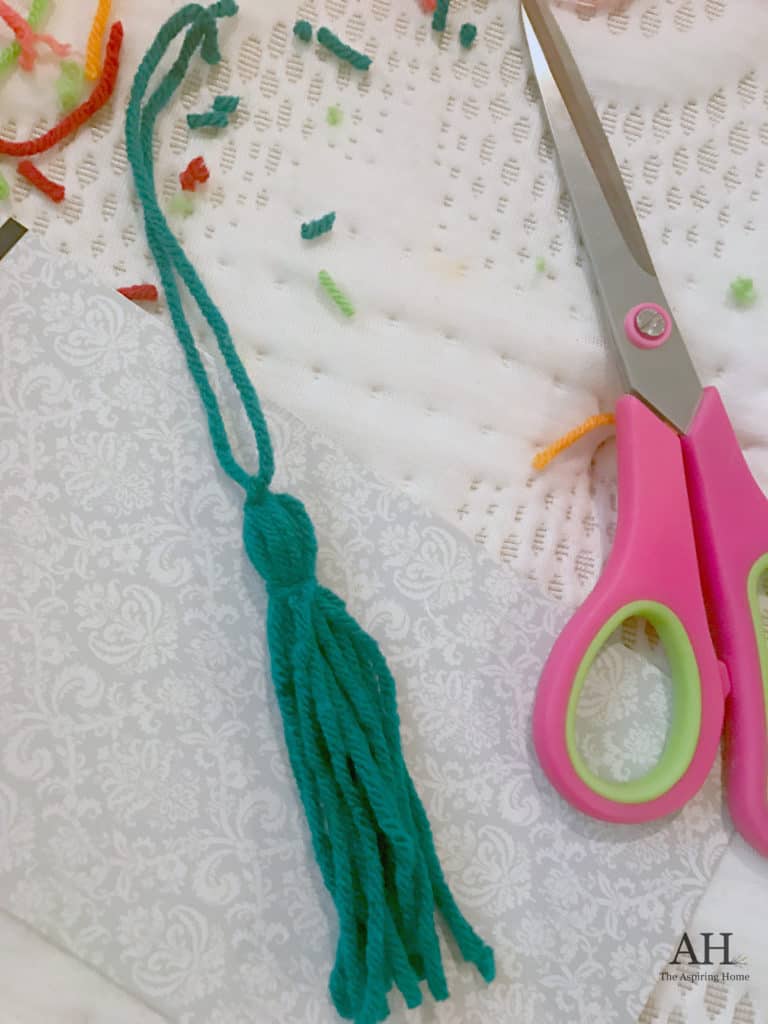 Step 4:
Optional – Crochet little flowers and attach tassels. Secure to swag cord.
I will be very honest and share with you that I just kinda made up this flower idea. I am not a very good crocheter (is that a word?!?) but my friend Lynn, over at Nourish and Nestle is pretty darn good. You should check out some of her crochet/knitting projects!
Back to my crazy little flower – check out this easy tutorial by the spruce.com. I chose to add a smaller pom pom to the center of the flower for fun.
That's all there is to it! Add more pom poms and tassels for a fuller look, use a vibrant cording or jute rope for a more rustic feel. The ideas are endless and easy!
Till Later,