ORC Fall 2018 Week 1 From Dining Room Blues to Library Hues!
Let's take one unused dining room and turn it into a study/library dreams are made of! The ORC Fall 2018 is underway and we are participating!
Hey there! Are you excited? It's that time of year again…time for the One Room Challenge! Are you just on the edge of your seat wondering what room we have chosen for the ORC Fall 2018? Well, guess what? We are taking this challenge on the road!
Yep, a sweet friend volunteered a room! I am so excited to turn her unused overwhelmed dining room into a beautiful well-utilized study/library and here's the kicker… if she needs to throw a dinner party, she can! We are going to bend the will of this stubborn space and make it the favorite spot in the home!
Ready for the BEFORE Pictures??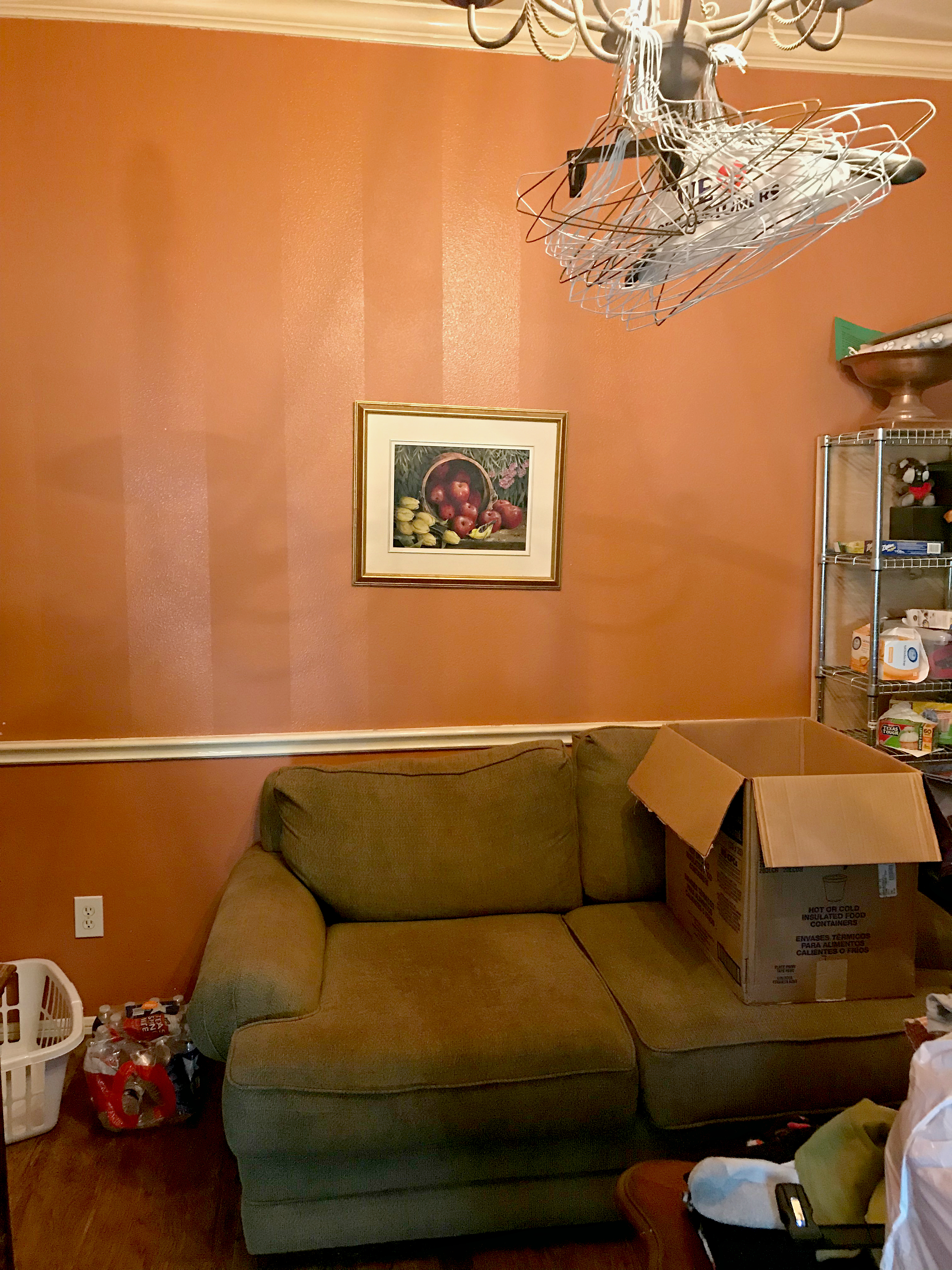 It's a great space, perfect for the ORC!
So, ready to see the Inspiration Board?
This room is right off the foyer entrance and is the first room you see when entering the home. This design will bring a fresh transitional vibe to the home. We've got a whole lot of work ahead – thankfully she and her hubby are DIYer's so this should be a super fun ORC to follow along with!
Ya gotta check out the feature designers this round- it's a great group and then go see all the guest participants, many are friends of mine and I know some serious talent will show up!
Let the fun of the ORC Fall 2018 begin!
Till Later,